In July 2021, West Allis became home to an establishment with a full service bar/restaurant and a "lucha libre-theme" when Wrestling Taco opened in the State Fair Court on bustling 84th Street. Just under two years later, one of the more unique and unconventional dining concepts in the greater Milwaukee area is calling it quits.
On Wednesday afternoon, co-owner Marcus Deback announced the restaurant had been sold and Wrestling Taco's final day in business—at least in its current form—will be Sunday, April 30.
"Well, It's official! We sold the Wrestling Taco restaurant to an awesome lady named Samantha who will be serving Thai food. Thanks for your support and friendship. We'll be open this week through Sunday. Stop by to say goodbye!"
Located at 1606 S. 84th St. in a space that was previously a Summit Credit Union branch and, more recently, home to Wisconsin Pizza Authority, Wrestling Taco served up Mexican cuisine and drinks, hosted karaoke nights, and partnered with Brew City Wrestling to offer customers free outdoor wrestling shows in the restaurant's parking lot.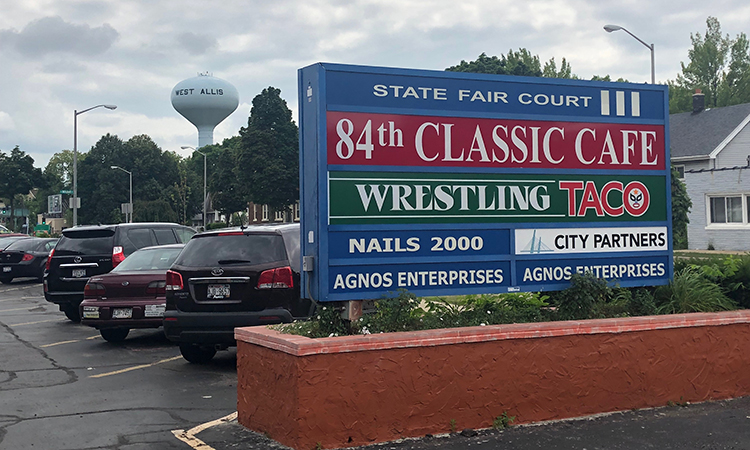 With the apparent Thai food theme incoming, it's safe to assume the "Taco" portion of Wrestling Taco won't survive the ownership change. However, Deback tells Facebook commenters he's "working on putting the new owner and Brew City Wrestling together," with the hope of keeping the wrestling shows going.
Stay tuned for more information on what the future holds for the property at 1606 S. 84th St. in West Allis. In the meantime, stop by Wrestling Taco to pay your respects between now and Sunday night.