It's apparently National Fast Food Day. Though this fake holiday gives fast food-obsessed American consumers a feeble excuse to justify eating something that's bad for them today, we here at Milwaukee Record treat every day like it's National Fast Food Day.
Over the course of about four and a half years, our publication has made a point to frequently work in coverage of weird, nostalgic, glutinous, ambitious, and personally reckless articles about restaurant chains. If you're new to the site or if you're just wanting something to read while you eat that Cheesy Gordita Crunch in the Taco Bell parking lot today, here's a rundown of every fast food- and chain restaurant-based adventure Milwaukee Record has embarked upon since launching in early 2014. Enjoy!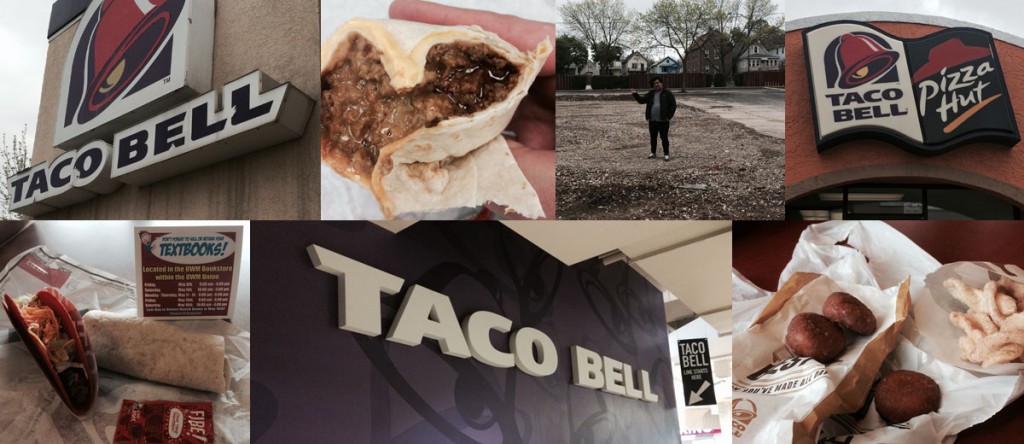 Taco Tuesday of Reckoning: I ate at every Milwaukee Taco Bell in 8 hours
"The Taco Tuesday of Reckoning was not pretty, it was not fun, and few were aware of what they were witnessing. It took eight hours, 13 Taco Bell stops, 83.7 miles, an unthinkable number of calories, and probably at least some hair and/or particulate fecal matter to produce two heroes. Here is our story."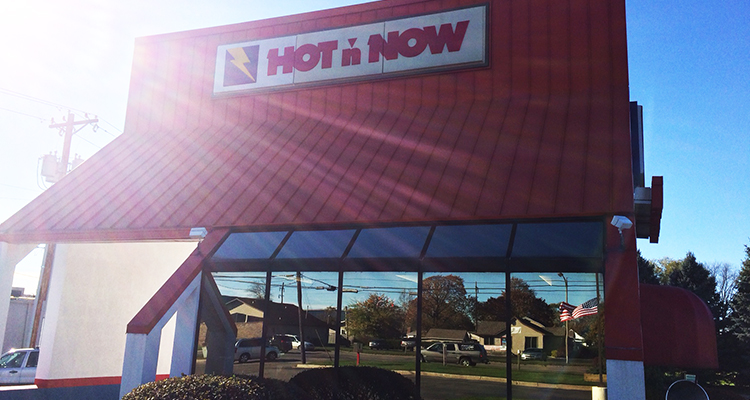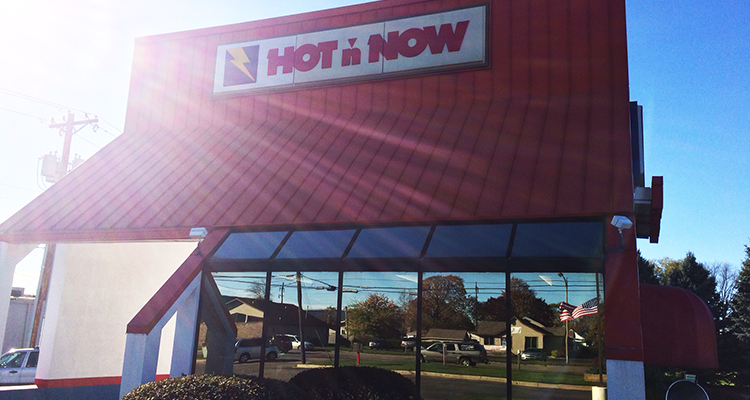 Hot 'n Now or never: Driving thru the edge of extinction
"Standing stubbornly in the 11,000-resident Michigan border town of Sturgis, just beyond the Indiana border, is a Hot 'n Now. More specifically, it's the last Hot 'n Now on the planet. The asymmetrical shack that's lost in a sea of more successful franchises on Sturgis' bustling M-66 thoroughfare is the last remaining vestige of a hamburger corporation that, at its apex a quarter-century ago, had as many as 150 locations in 15 states. Now, the once-prosperous burger chain has but a single link left. Soon, there will be none. Knowing time wasn't on my (or Hot 'n Now's) side, I knew I had to make a run for the border—or more accurately, three borders—to take one last trip through the restaurant's drive thru."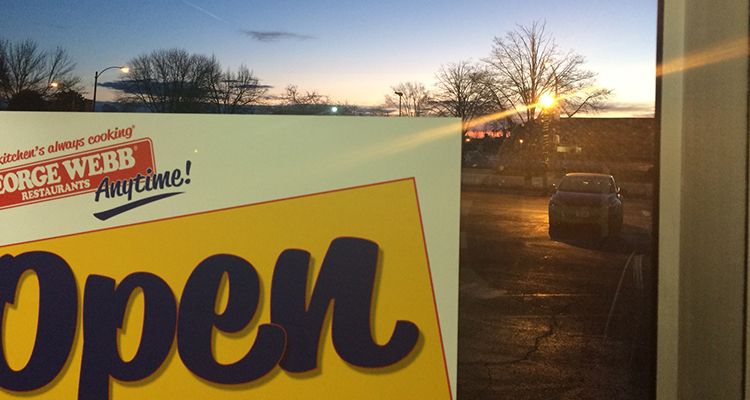 We went to every George Webb in the world on February 29
"There would be no light and no meaning on that exhausting white-knuckle drive back from the George Webb restaurant in the Upper Peninsula-neighboring town of Peshtigo—just the third stop on our foolish journey to visit all 29 of the Wisconsin diner's locations in a single day. After 23 hours, $226.61 (not including gas or tip), 610.8 miles, and more calories than we'd care to admit, we did it. We went to every George Webb in the world on February 29."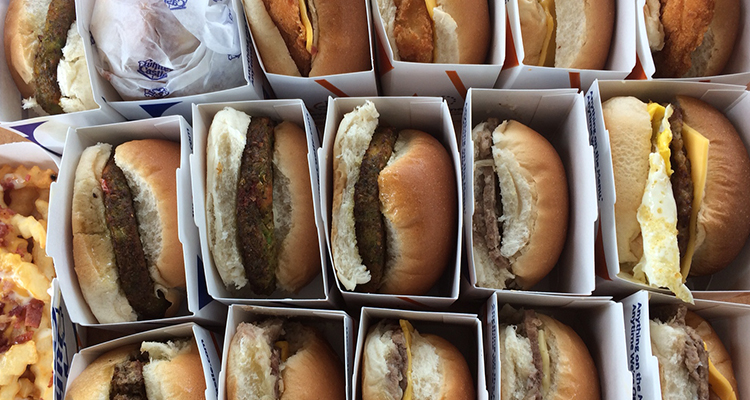 We ate, ranked every menu item at Wisconsin's only White Castle
"Since White Castle isn't something Milwaukeeans can obtain easily, there's an underlying amount of pressure that comes with each scarce visit. With it being such a limited indulgence for many people, there's not much flexibility to risk trying new or unfamiliar menu items—lest they choose unwisely and waste their trip down the interstate. Knowing summer road trips are on the horizon, we thought we'd help you figure out your White Castle order by ordering, eating, and ranking every food item available at the Kenosha location."
I got a bottle of Big Mac Special Sauce from the guy who's eaten 29,100 Big Macs: A minute-by-minute report
"Donald A. Gorske of Fond du Lac, Wisconsin has been seen. He's been acknowledged. He's been recognized. He's left a mark. Donald A. Gorske of Fond du Lac, Wisconsin has eaten more than 29,000 Big Macs since 1972. And on the morning of January 26, 2017, Donald A. Gorske of Fond du Lac, Wisconsin appeared at a Wauwatosa McDonald's to be acknowledged once again, to be seen once again, to revel in his achievement, to inspire those who might follow in his footsteps, and to hand out complimentary bottles of Big Mac Special Sauce. It was kind of great and kind of weird."
I went to Chicago to (try to) get drunk at Taco Bell
"Though I made a treacherous, Andy DuFresne-like crawl through a figurative sewer of refried beans, Fire Sauce, and inorganic beef substitute only a few months ago, the recent announcement that a Taco Bell in Chicago was the first in the world to offer alcohol was a signal from above…or below (?) that my work was not done. I had to temporarily return to the prison of my worst self. Like a bank robber throwing caution to the wind for one last score or the grizzled veteran police detective—clearly too old for this shit—postponing his retirement to put away one more perp, I had no choice but to do this. I had to get drunk at a Taco Bell."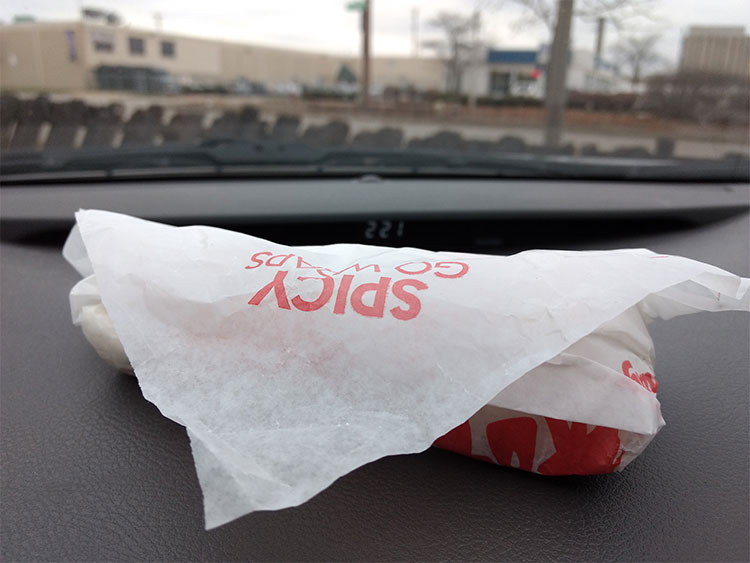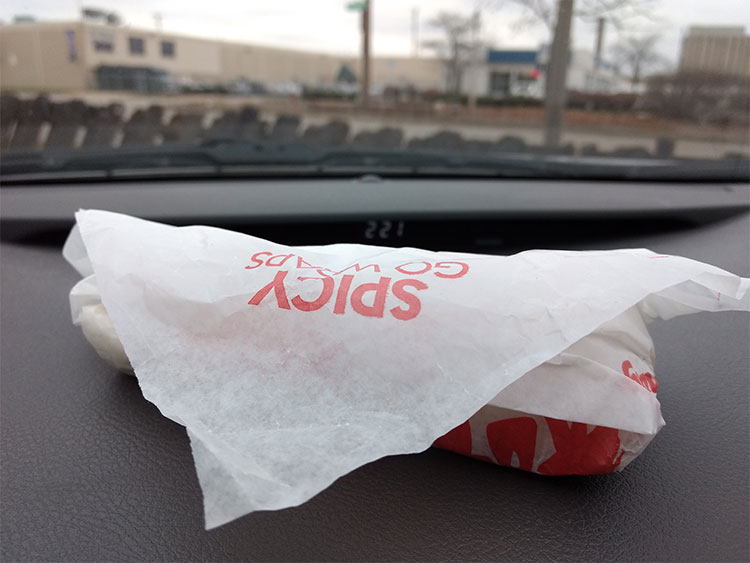 We tried to eat a Wendy's Go Wrap at every Milwaukee Wendy's during 'The Wendy's Big Show'
"We tuned our car radio to 105.7 FM and ventured out to try and eat one Spicy Chicken Go Wrap from the drive thru at all 11 Milwaukee Wendy's locations before The Wendy's Big Show's end at 6 p.m. With the golden tones of Ramie's voice on the radio, it'd be just like having him there with us as we ate thousands of calories in a car, but we wouldn't have to buy him 11 Go Wraps. Buckle up."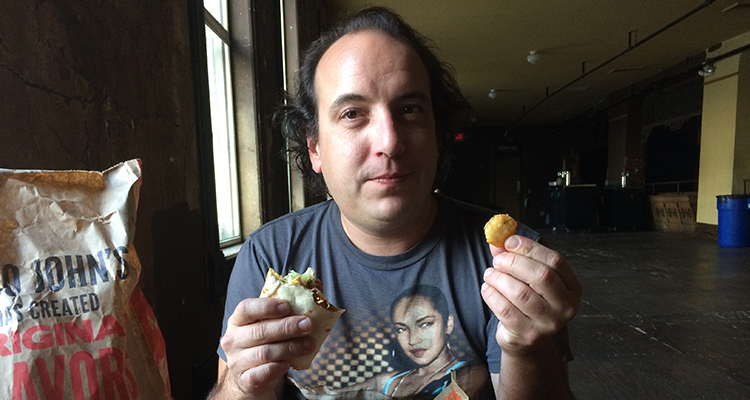 We ate Taco John's with Har Mar Superstar
While there are no shortage of gateways to the career of Har Mar Superstar, one thing only a select few know about him is that he's Taco John's biggest fan. After learning this interesting tidbit about the accomplished actor and musician, we—fellow champions of the underappreciated "West-Mex" franchise—asked Har Mar if he'd like to meet up and discuss Taco John's while eating some of his favorite selections from the restaurant. "Always," he responded.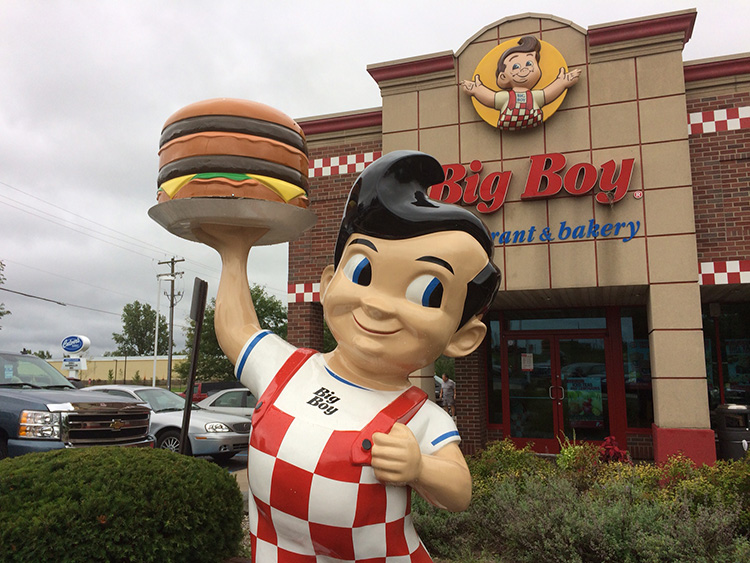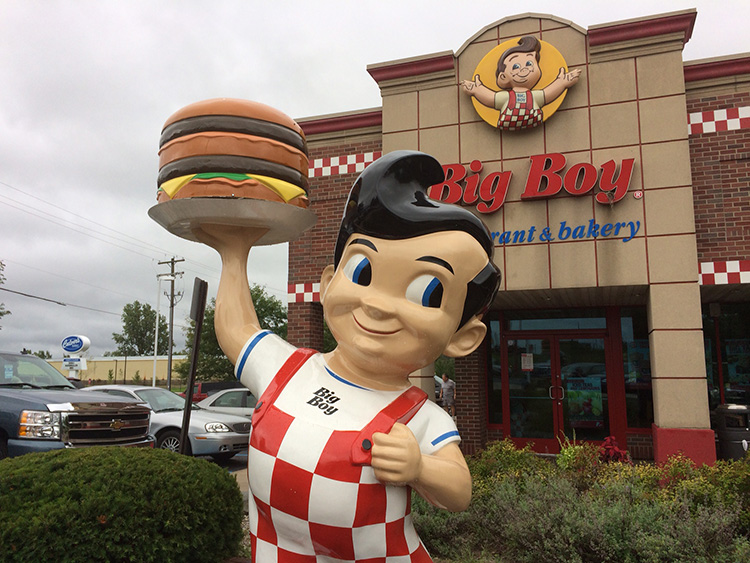 We went to a Big Boy Restaurant
"What's the harm in taking a day trip across Lake Michigan to get an iconic meal at a place Milwaukee so fondly remembers? Recently, we hopped on the Lake Express ferry to Muskegon, Michigan and stopped to eat at the first Big Boy Restaurant we saw. Here's what we witnessed, tasted, and experienced."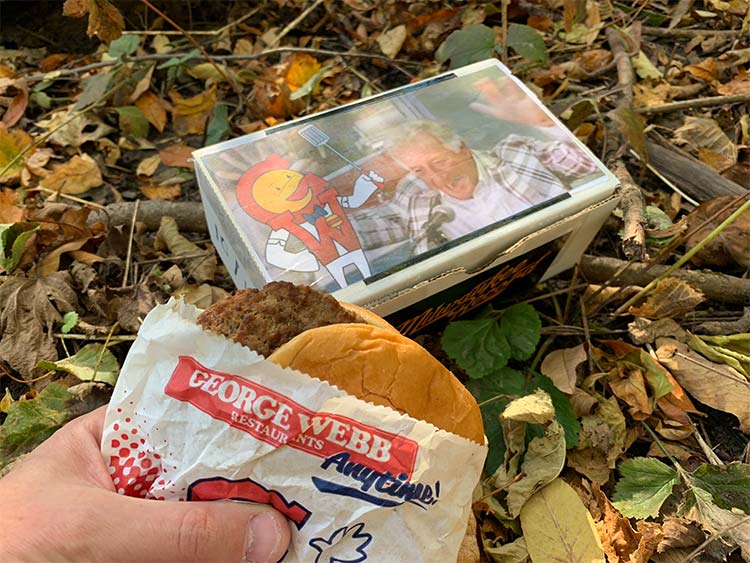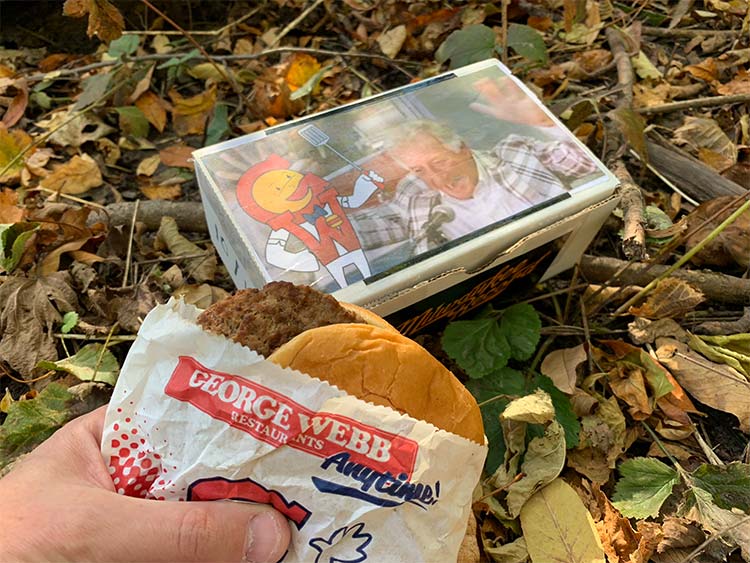 We buried a free George Webb burger in a time capsule in the woods and will unearth it one year from now
"That's when it hit us: We would construct a crude time capsule, put our free George Webb burger inside, and bury it in the woods. In exactly one year, we would unearth the thing and look at it. Sixty minutes and one perplexed spouse later, we were in the woods."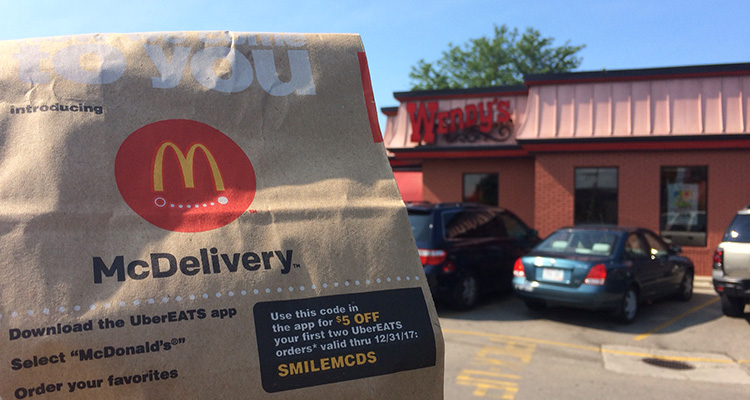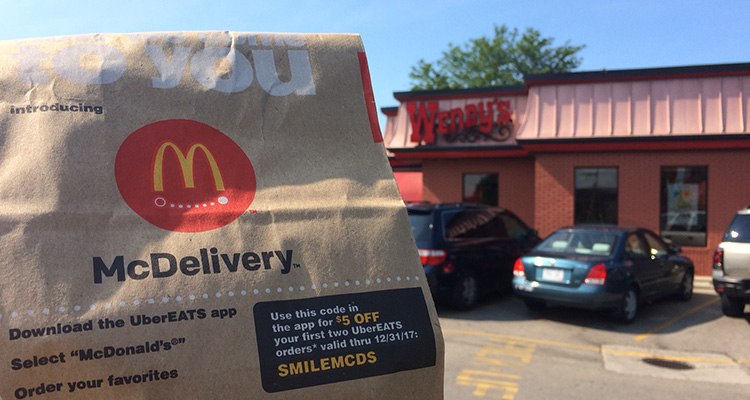 We used UberEats to get McDonald's delivered to weird and hard-to-find places
"Since we've been hot on the McDonald's cheese curd, Big Mac Special Sauce, and Mike Ditka commercial beat, we figured we'd test the effectiveness of this unholy McDonald's/UberEats unity by getting McDeliveries™ to a few weird, unconventional, or hard-to-find places. Yeah, we're aware this isn't news. Whatever. Go into the void."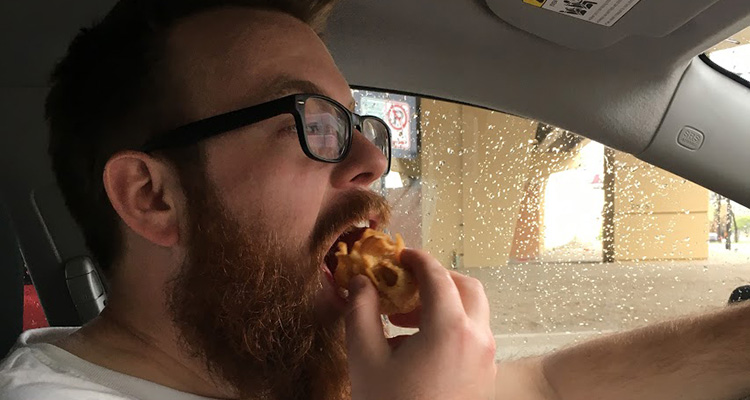 I ate Dave Begel's "Top 10 Milwaukee foods to eat while you are driving" while I was driving
"I drove all the way out to New Berlin because I needed ample time to devour the tub of hummus, and that town's George Webb location sounded adequate. The original order called for a grilled cheese, but Begel had posited that 'adding bacon or ham is also an option, but be careful of ham; it can be a little oily and ooze out of the side.'"
Personal pan's labyrinth: A story of Book It! redemption
"Utilizing an old AOL email address that now functions solely as a graveyard for penis enlargement- and Nigerian prince-related correspondence, I wasted nary a moment to present any and all the relevant personal information to the international pizza corporation's Internet database. Before you could say 'Yum! Brands, Inc. subsidiary' I joined the elite group of people who possess at least one valid email address and who lack even one morsel of shame in regard to retrieving a carryout order of an off-menu item intended for children. But you can just call us 'Book It! Alumni' if you'd like.
Remembering (and re-experiencing) Burger King's "Gilbertburger"
"Time changes things, both the way things actually are and how we choose to remember them. Even though the Packers are no longer the once-in-a-lifetime force they were in 1996, even though Burger King kind of sucks now, and even though the passage of two decades has impacted how things look and feel and taste, it's nice to know you're just one special order from a semi-functional portal back to more prosperous times in Packerland."