Har Mar Superstar is known and loved for a variety of reasons. The soulful Minneapolis singer-songwriter has earned critical acclaim and won awards with his own project, he's written songs for the likes of Jennifer Lopez and The Cheetah Girls, and he's acted in Broad City, Whip It!, Pitch Perfect, and as the bandleader of "The Skeleton Crew" on the recently-revived Mystery Science Theater 3000. While there are no shortage of gateways to the career of Har Mar Superstar, one thing only a select few know about him is that he's Taco John's biggest fan.
After learning this interesting tidbit about the accomplished actor and musician, we—fellow champions of the underappreciated "West-Mex" franchise—asked Har Mar if he'd like to meet up and discuss Taco John's while eating some of his favorite selections from the restaurant. "Always," he responded. Prior to his show at Turner Hall last night, Har Mar Superstar talked (between bites of his Taco Bravo and Potato Olés we bought for him) about his love of the franchise, the best and worst locations he's experienced on tour, what menu item he recommended Spank Rock try, and what makes Taco John's so special. Here's what he had to say.
On how he fell in love with Taco John's:
"I grew up like three blocks from a Taco John's in a little town in Minnesota, so I've loved it since I was a little kid, just riding my bike over there to get some TJ's. Since then, it's always been my favorite fast food Mexican. I think it's a real Midwest thing, and most people who grew up near one love Taco John's."
On how he thinks Taco John's is seen nationally:
"I don't really know what people think of it. There was that point when they were using 'Whiplash,' the mischievous monkey as their mascot. I love the old cartoon guy. He's my favorite.
On whether he prefers Taco John's over Taco Bell:
"Oh yeah, Taco John's for sure. Taco Bell is sacrilege. I feel like Taco Bell has ripped off a lot from Taco John's, like Border Fries, when they introduced those. Those are just Potato Olés. Their Double Decker is an obvious Taco Bravo imitator."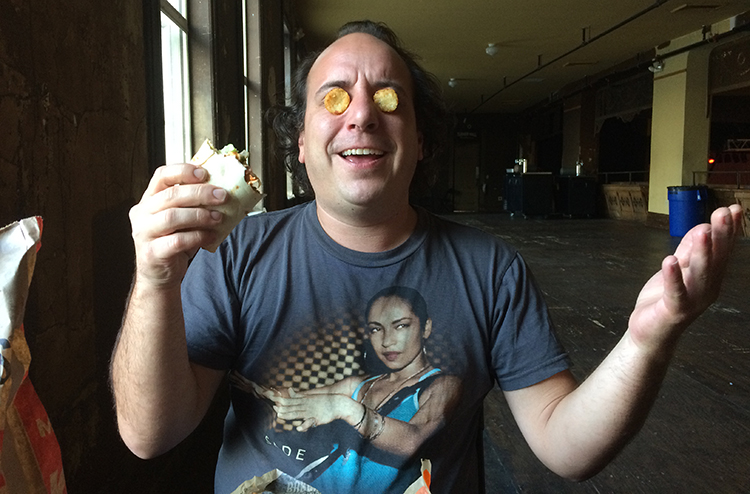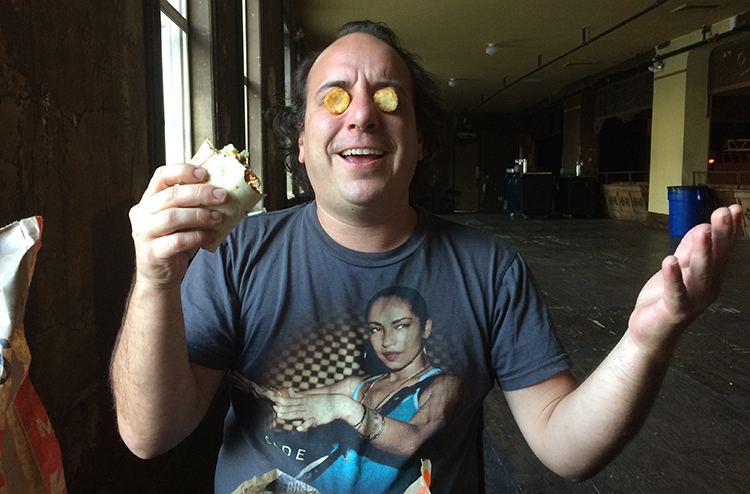 On the majesty of the Potato Olé:
"Oh, the olés are the best. You got to get nacho cheese with 'em. With that seasoning, they're so good. I have no idea what the recipe is, but they've got certain spices that are so good. It's kind of like a cross-section of a tater tot, which is such a Midwestern thing. I think it's just the ultimate comfort food."
On whether he frequents Taco John's when he's on tour:
"We definitely hit them up when we're in Taco John's country. I've been touring for like 20 years or more, so I know which ones are good and which ones are sub-par. There's on in Hudson, Wisconsin that's really good. Sometimes that's the first stop on our tour. The one in Menomonie (Wisconsin) is really good, too. I've been to the original one in Cheyenne (Wyoming) a couple times. They're just good all over. There's one in Ames, Iowa that's not up to par. I'm not sure what's going on there."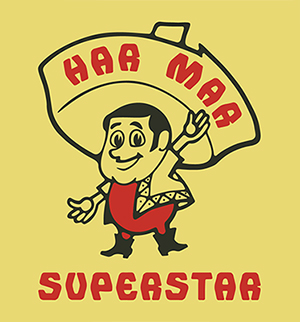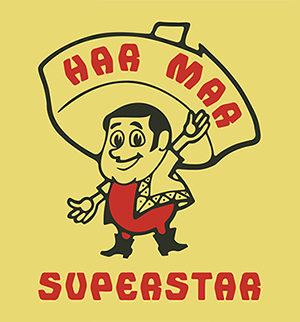 On whether he'd be open to being a Taco John's spokesperson and/or using his music in their ads:
"I mean, I would love that. We definitely go back and forth on Twitter a lot, and they always respond. I'm trying to get them to invent 'The Golden Olé' that we can take to Taco John's and get free food on tour."
On why he feels there's a passion for Taco John's among consumers:
"I think it's because they're so scattered and people like me grew up by them, then moved to major cities where they can't get it anymore, you know? It's just a certain taste. There's something about the cheese and the beef that's addictive in a great way. I really think it's that original branding…the cute little Taco Guy.

"Within my friend group, it's kind of like a fun allegiance we have. We're rooting for the underdog and just hoping it stays open and survives."
On what he'd recommend to those who've never tried Taco John's before:
"I just brought Spank Rock to Taco John's for the first time a couple weeks ago when we were headed out to the studio in Eau Claire. I suggested the Super Burrito and he was way into that. As a gateway, the Taco Bravo is a pretty solid menu item I'd recommend as well. And now they're doing like carnitas and street tacos. It's all pretty good! I gotta say, the little mini breakfast burritos they make are the perfect amount of food if you don't want to eat a lot, but you still want that Taco John's kick.

"I don't know, maybe it's an acquired taste or one you grow up with. I don't promise it's going to be Mexican food. It's Midwest-Mex, basically, and I love it. It's as special to me as my mom's sloppy joe recipe."
On other things that make Taco John's special:
"They have a trademark on 'Taco Tuesday.' They created it. They have it registered. And I think it's the first place I've ever seen a Choco Taco.

"It's one of those things where they're so few and far between that you just have to go there. It makes it kind of an event to go there.

"I love that they do the 'Local Favorites' menu at all of them, with whatever sells the best or whatever weird variation they may have. The Taco Burger has always made me laugh because it's just a white bun with taco ingredients in it. The Apple Grande has always been amazing to me."
On being interviewed exclusively about Taco John's:
"I love this. This is one of the best interviews ever because you brought me Taco John's and all I had to do was talk about Taco John's."