Students of Milwaukee mall dining will remember that, prior to its 2019 closing, the food court in the Shops of Grand Avenue's had a Rocky Rococo AND a Culver's. Can you believe it? The undisputed kings of semi-regional fast food chains under the same roof! Good times.
Oh, but those good times are here again. On Monday, March 28, a new Culver's will open at 300 W. Bayside Dr. at Bayshore, a.k.a. the mall/town center that also has a Rocky Rococo. Okay, so the situation isn't exactly like Grand Avenue—Bayshore is a sprawling "open-air" mixed-use mall in Glendale, and Rocky and the new Culver's are on opposite ends of the thing (Rocky on the south, Culver's on the north), BUT STILL.
Anyway, Bayshore Culver's franchise co-owner George Dimitropoulos gave us a sneak peek of the new location on Friday afternoon. (Thanks, George!) Dimitropoulos also co-owns the Shorewood Culver's; like that location, the Bayshore outpost is filled with original site-specific art and decorations. Echoing Bayshore's new murals, the Culver's walls are filled with street art, old skateboard decks (shout-out to the Bones Brigade!), old issues of Thrasher magazine, some Bucks stuff, and more. (Artists include Keny, Death NYC, Seen, Fat, Cope2, Rom av.JC, Spaco, Michael Grine, and more.) It's great!
See it all below, or see it for yourself on Monday. Oh, and there's a double drive-thru!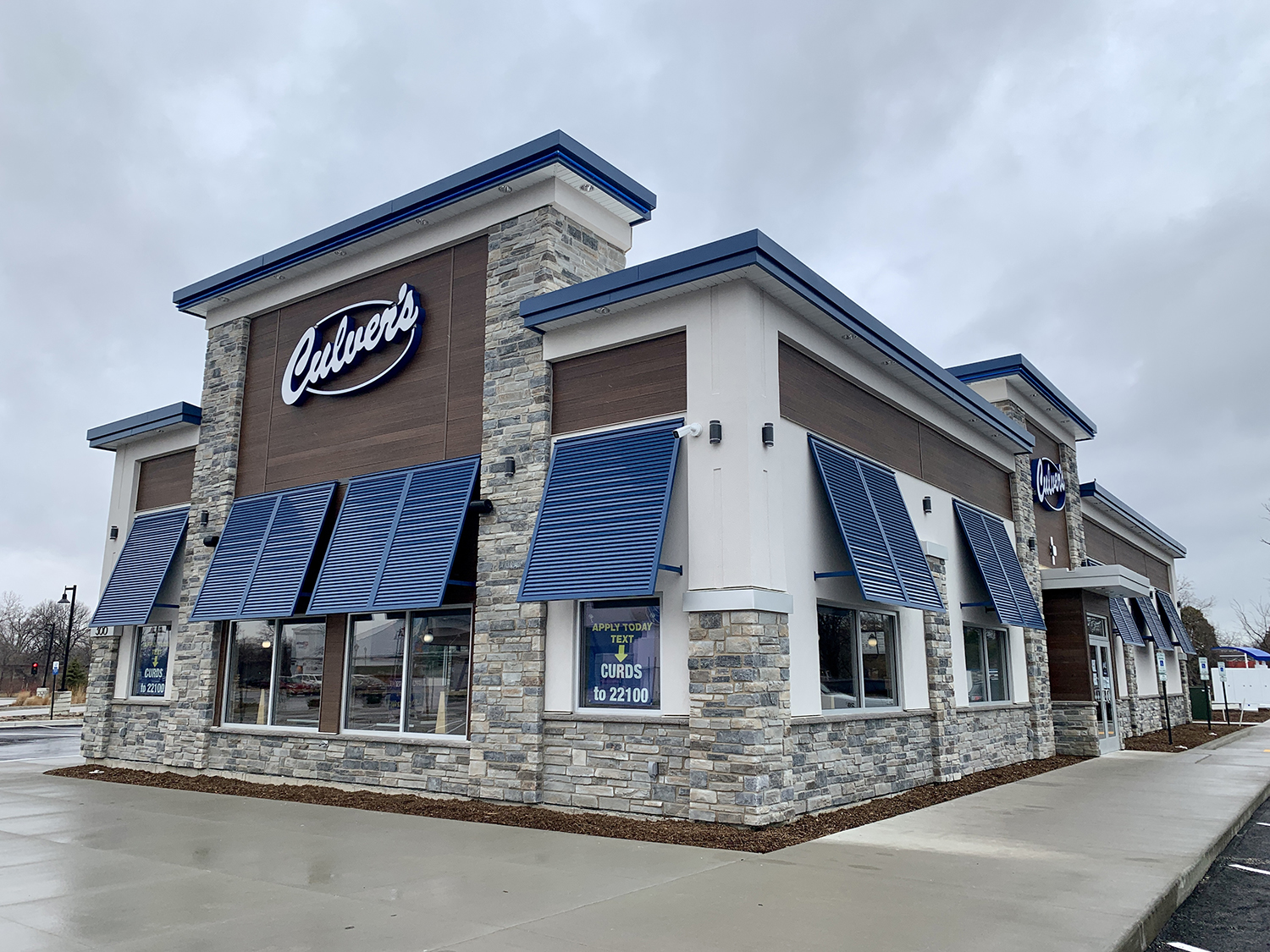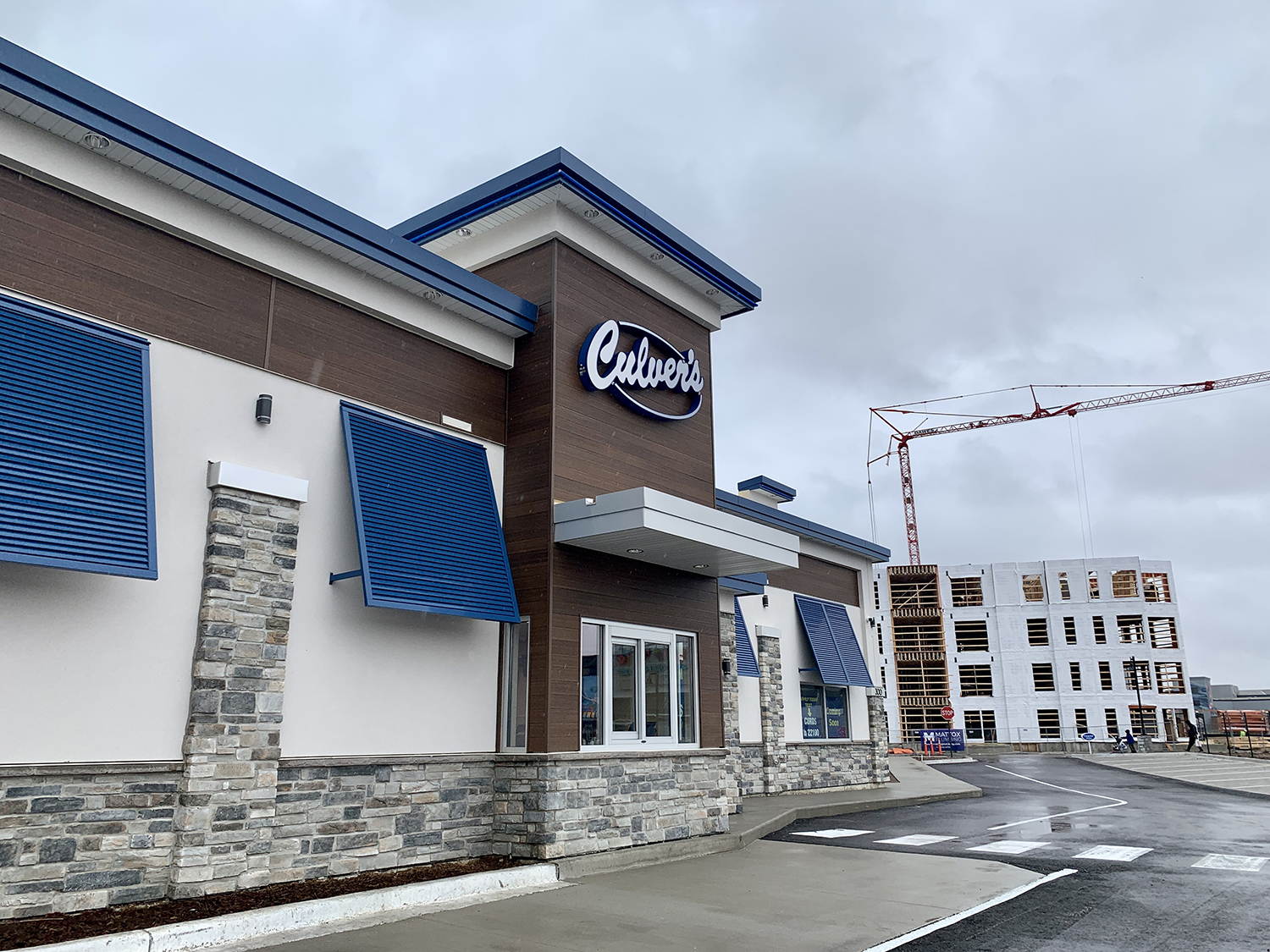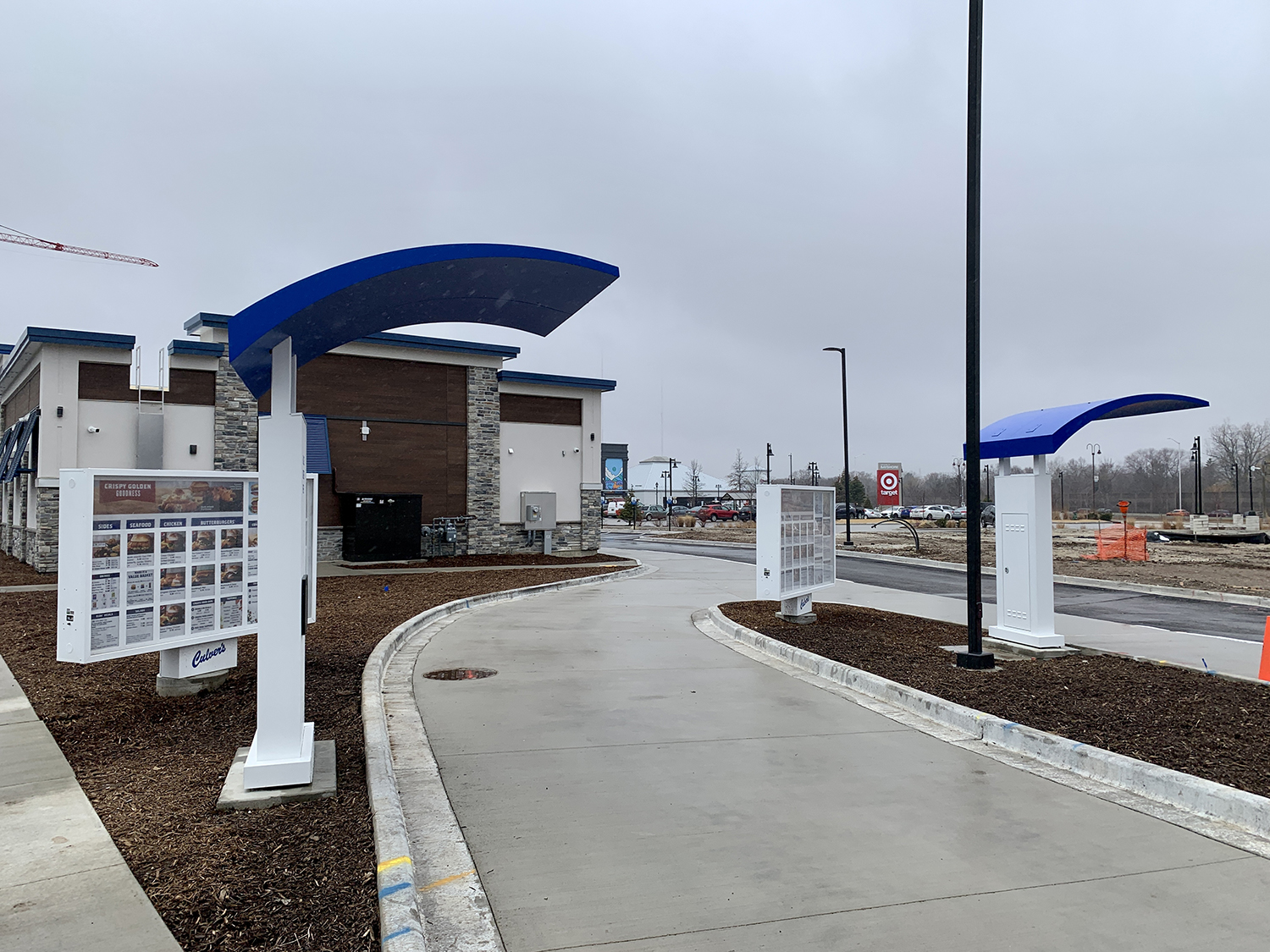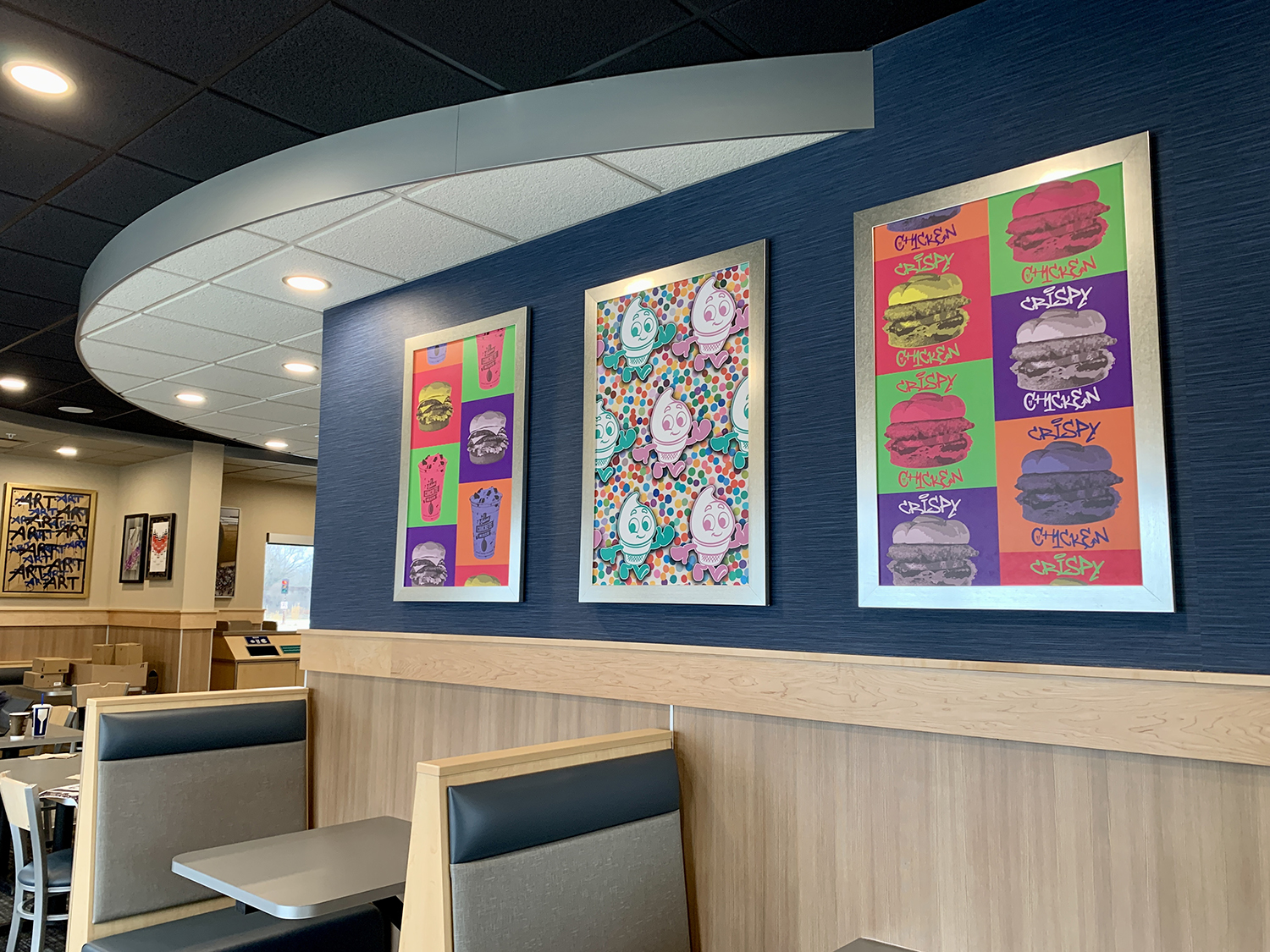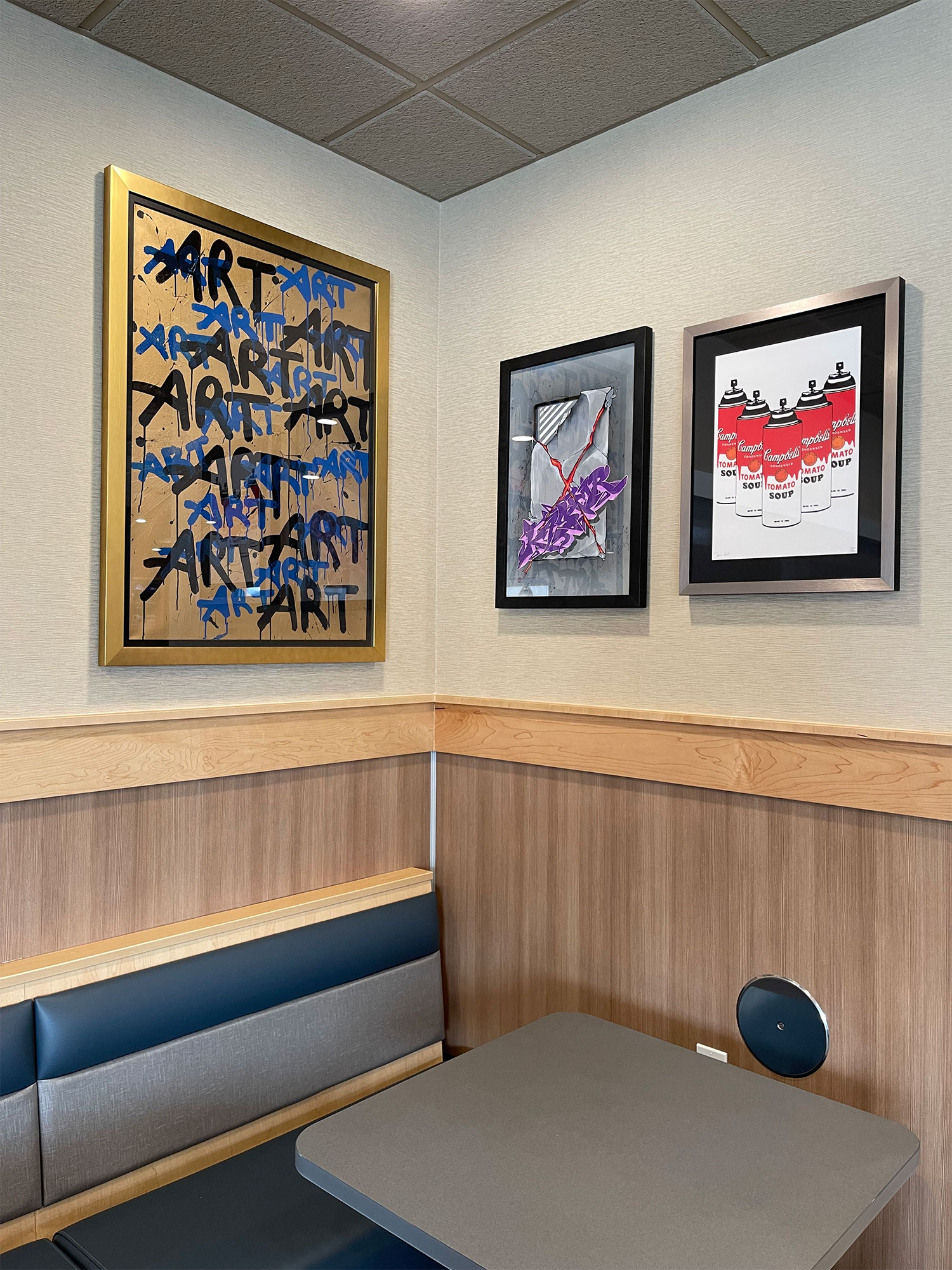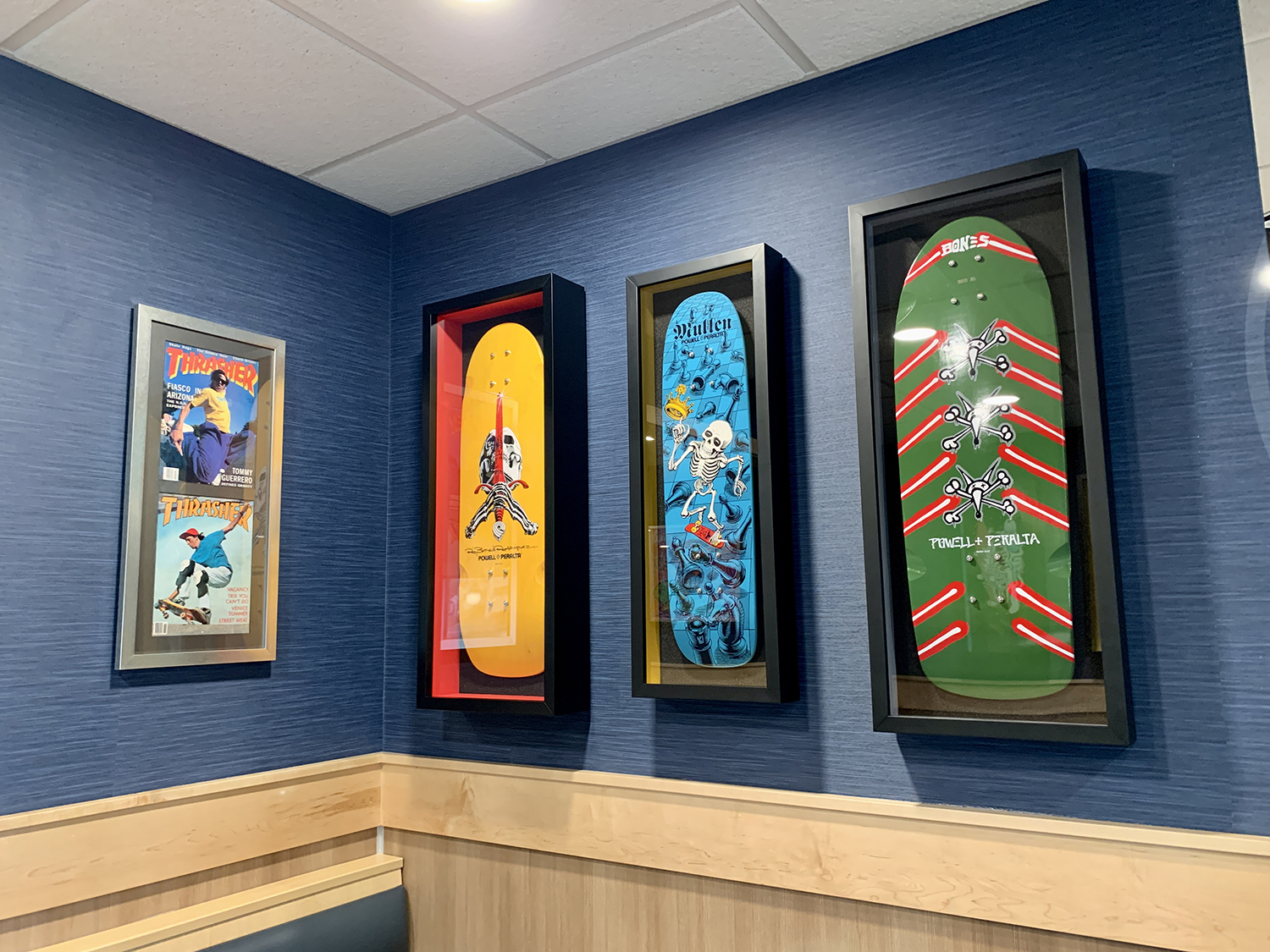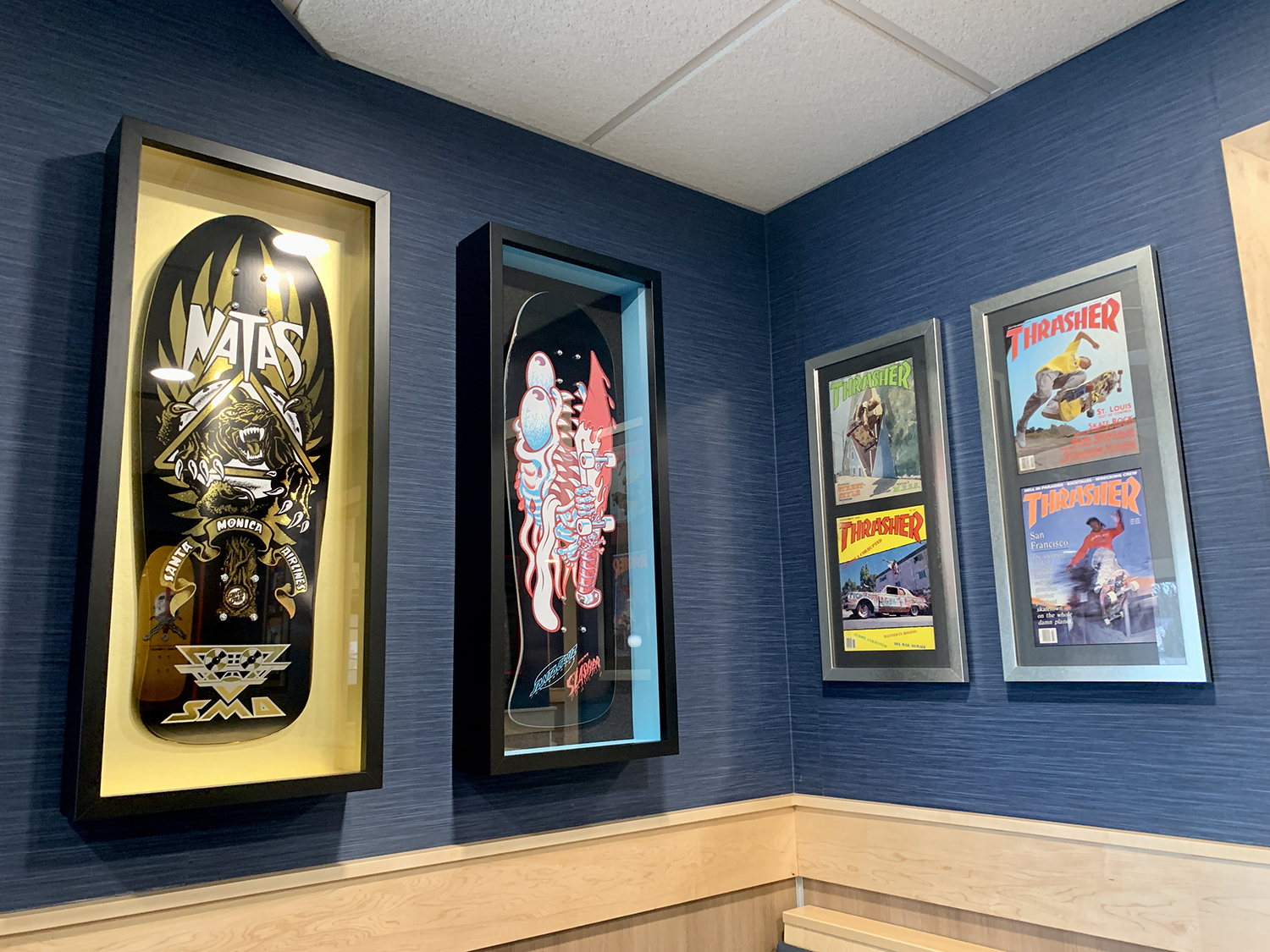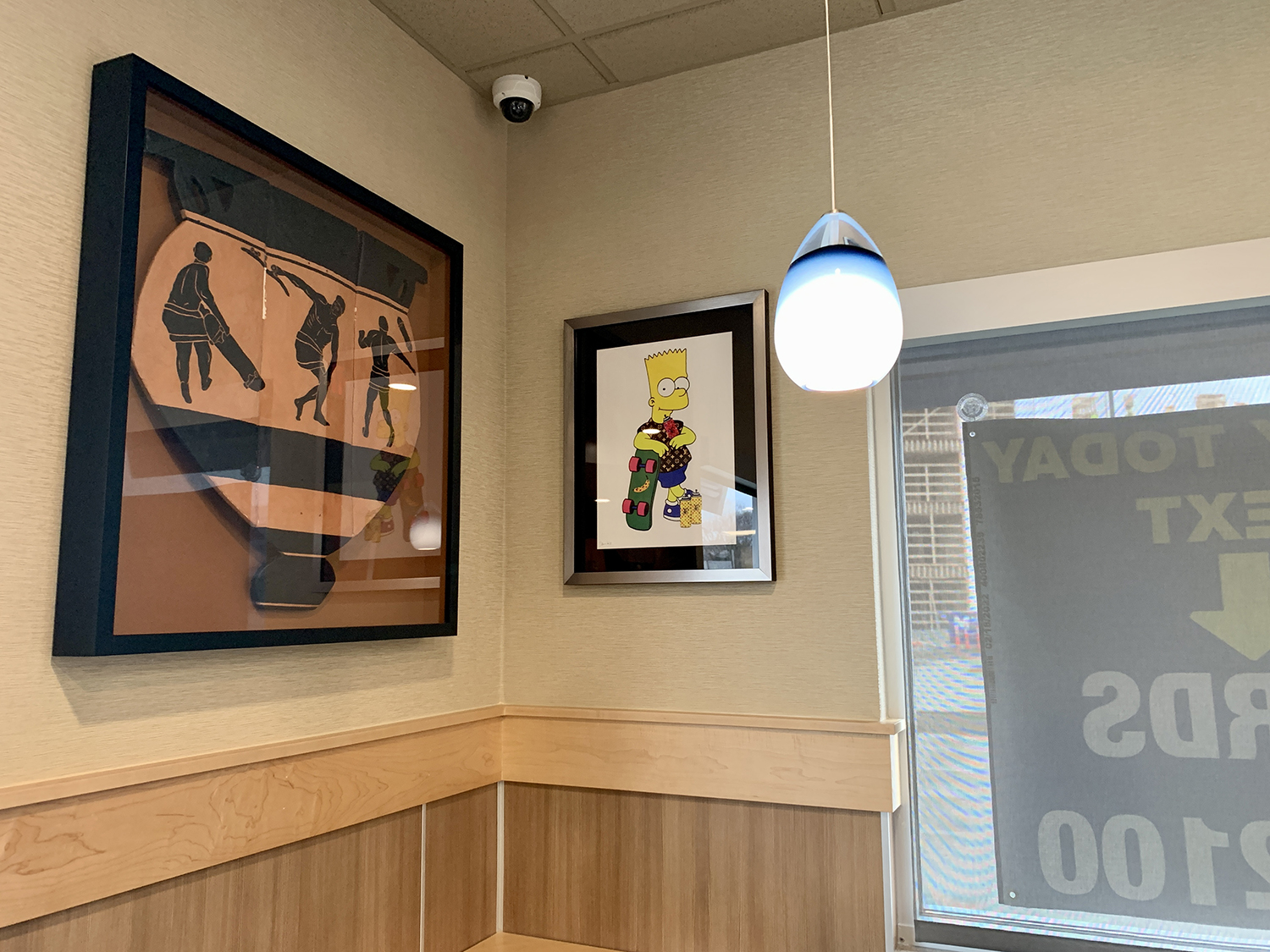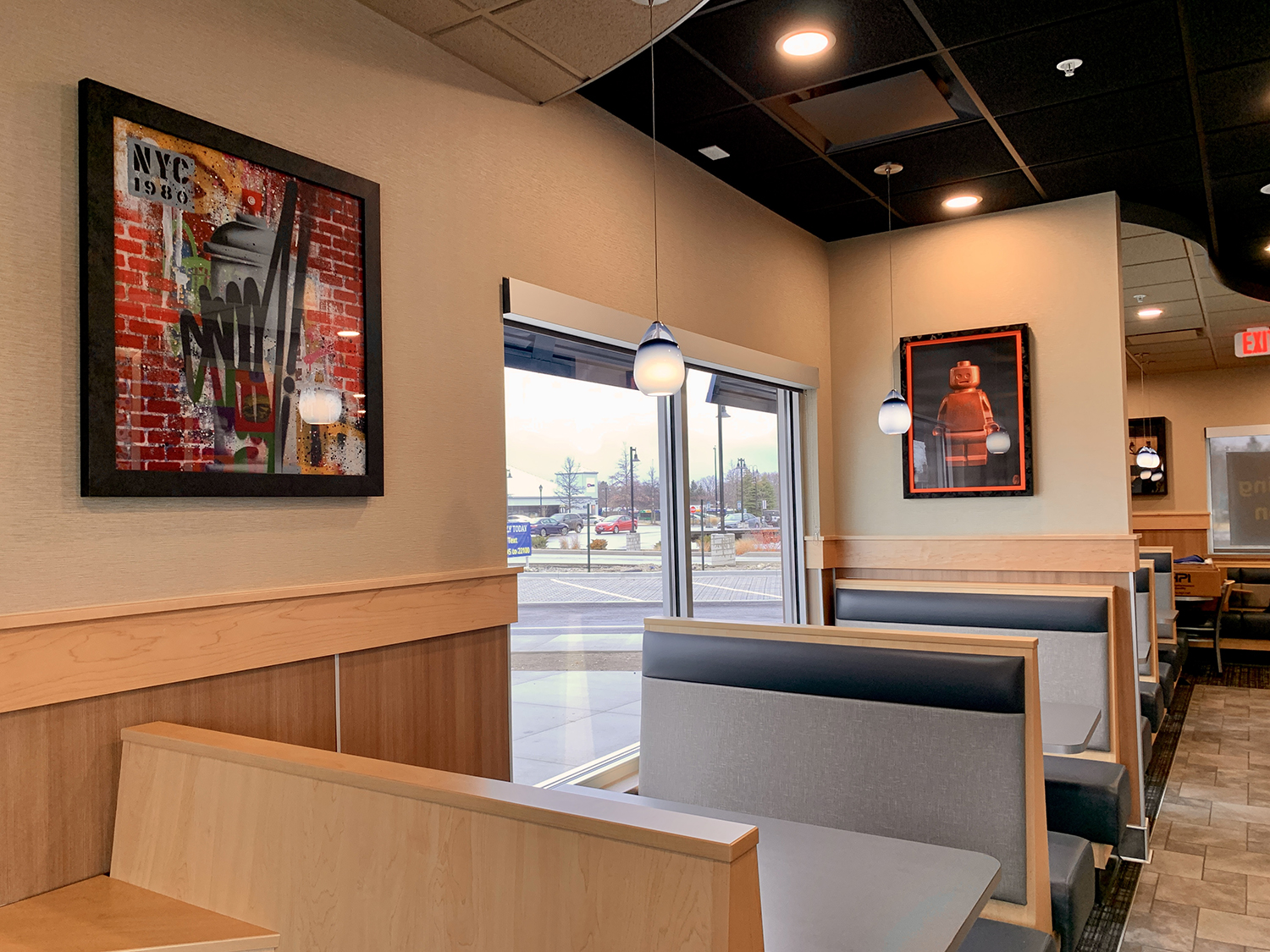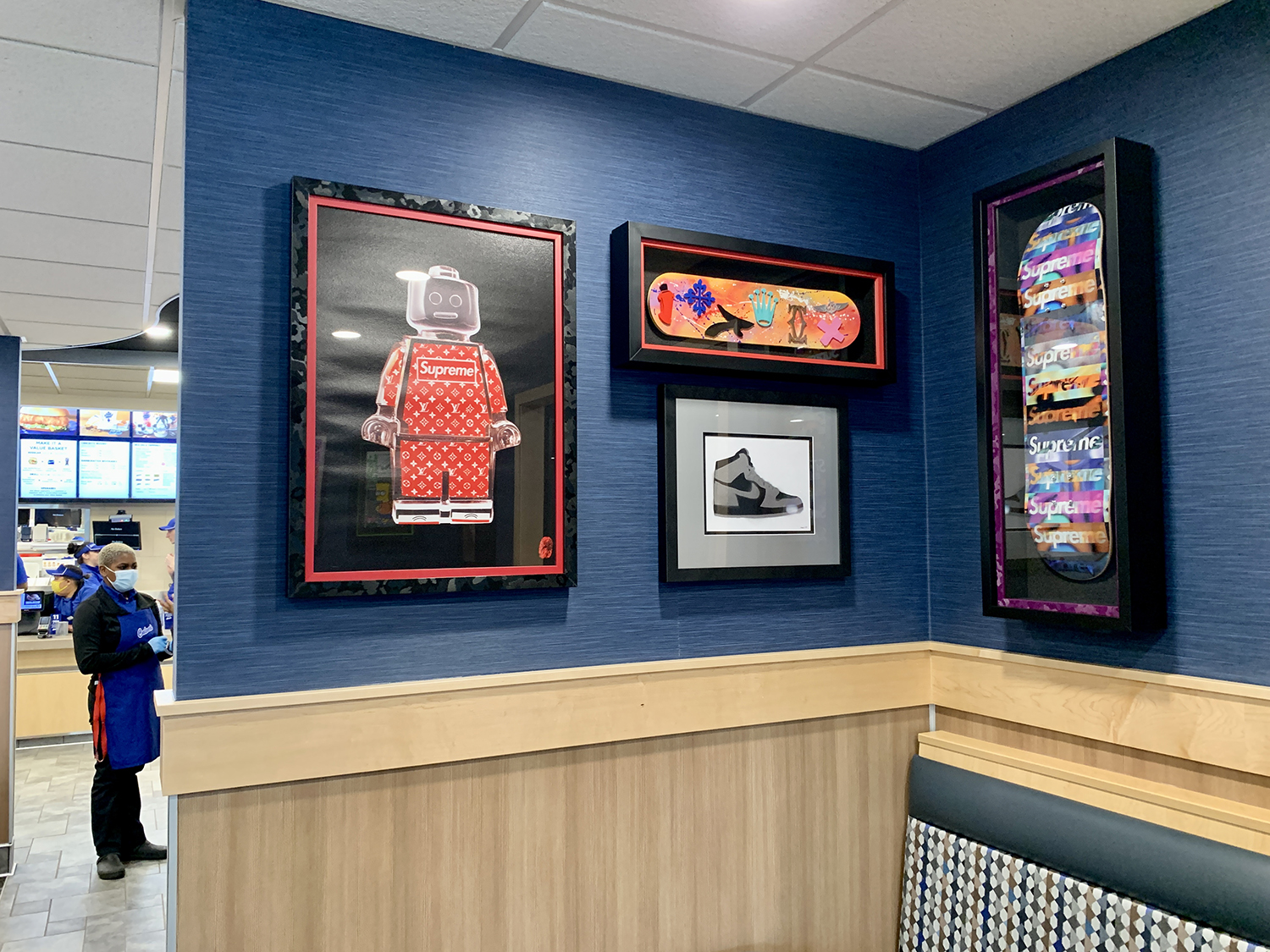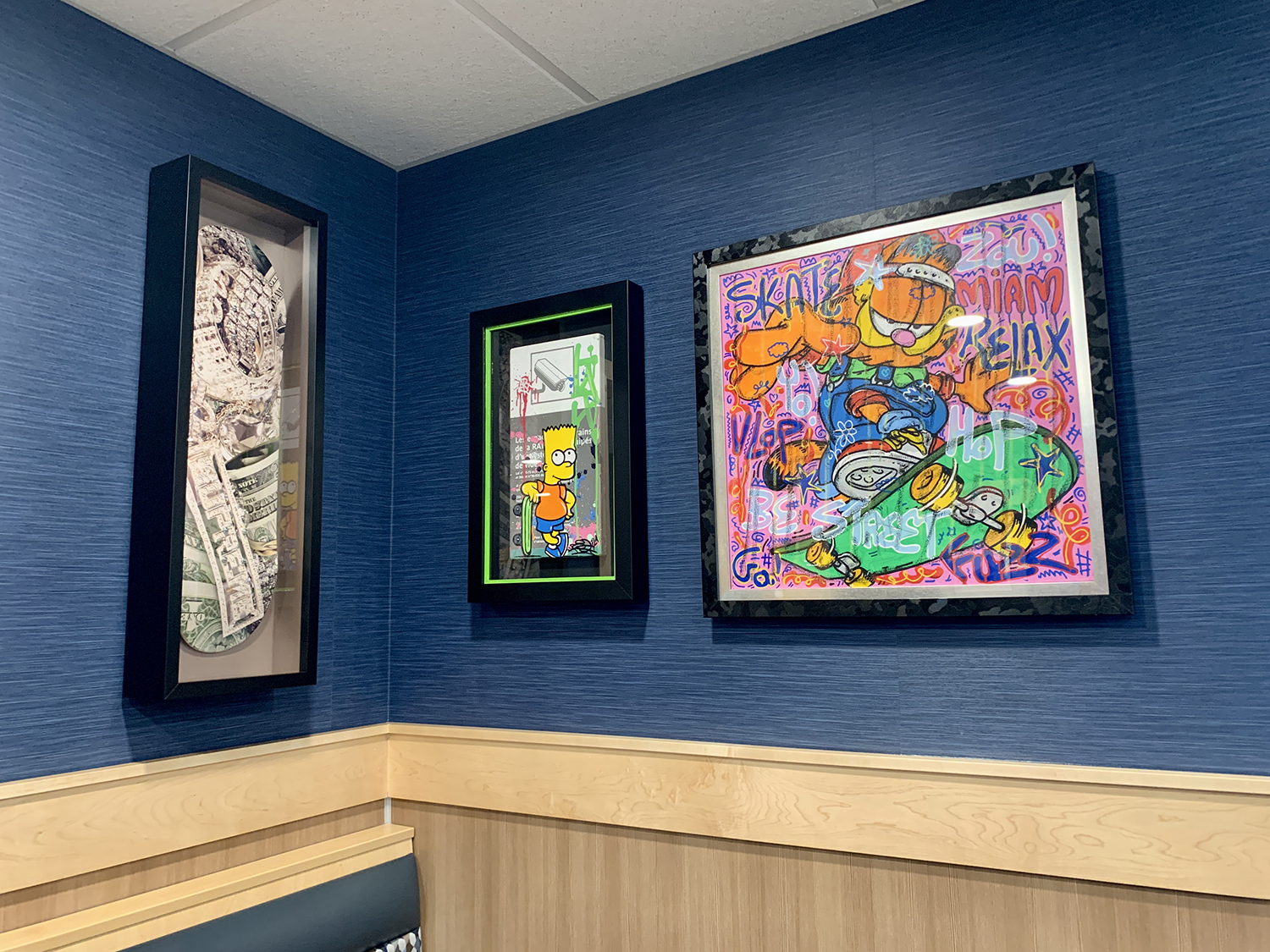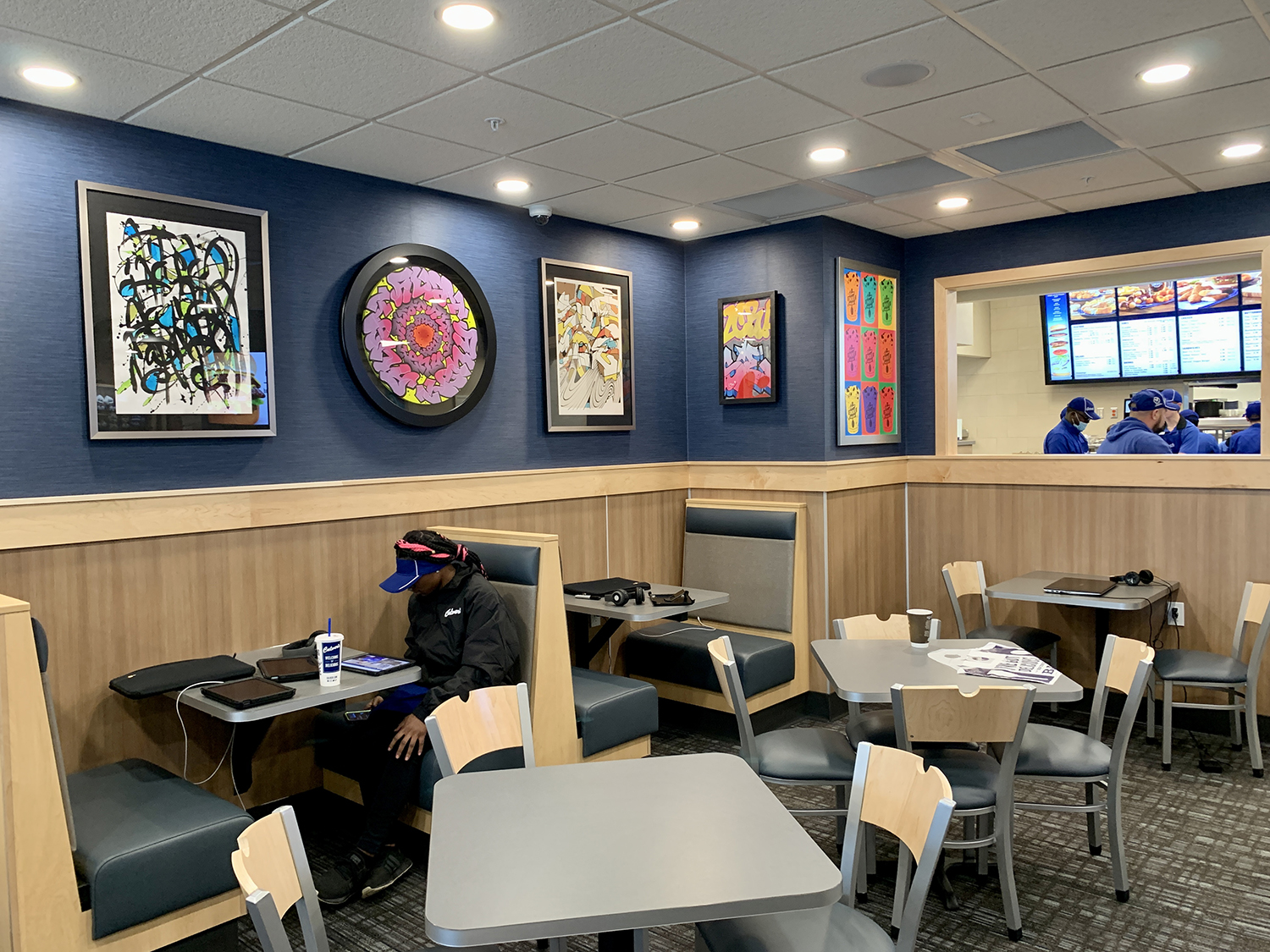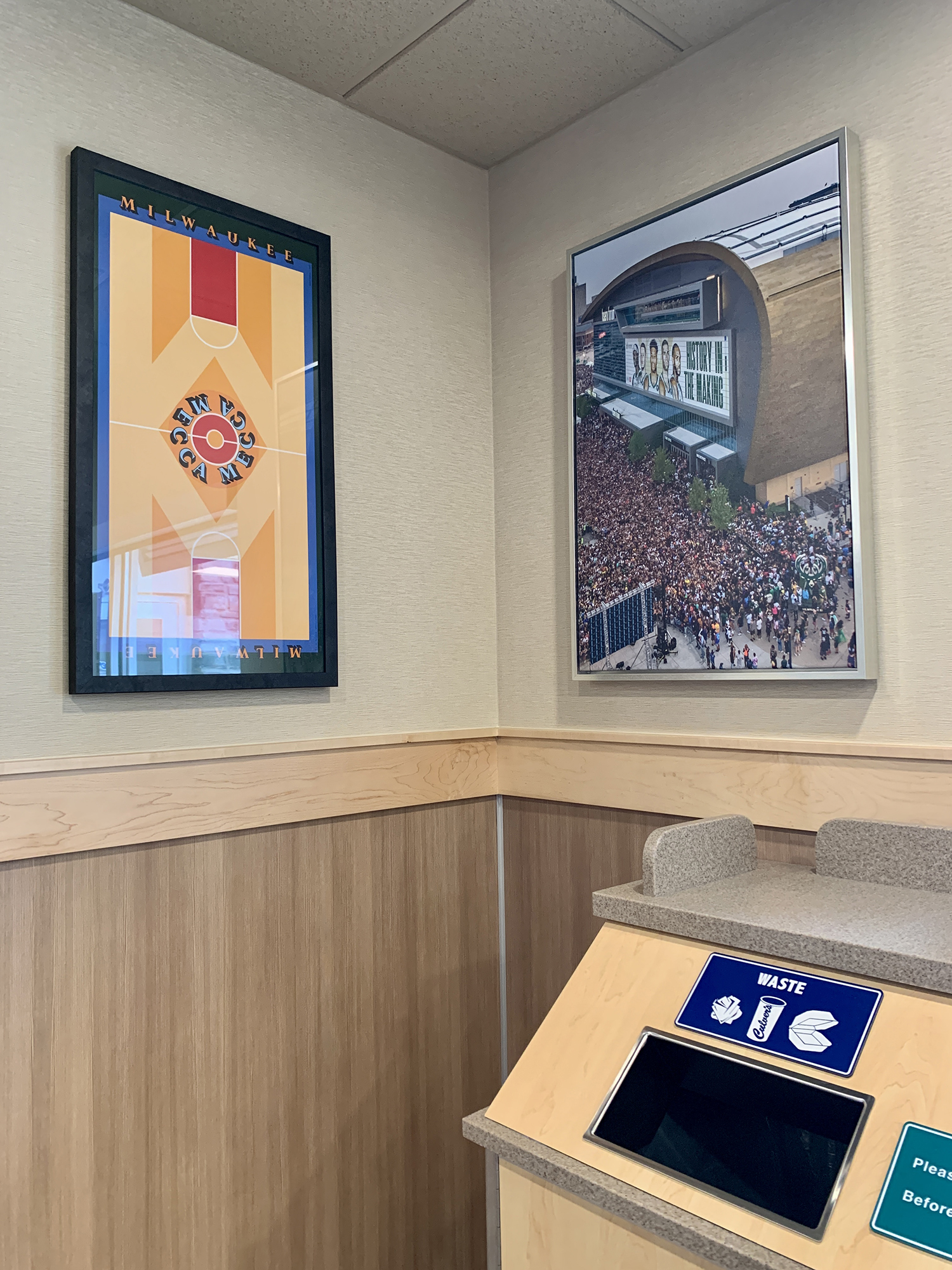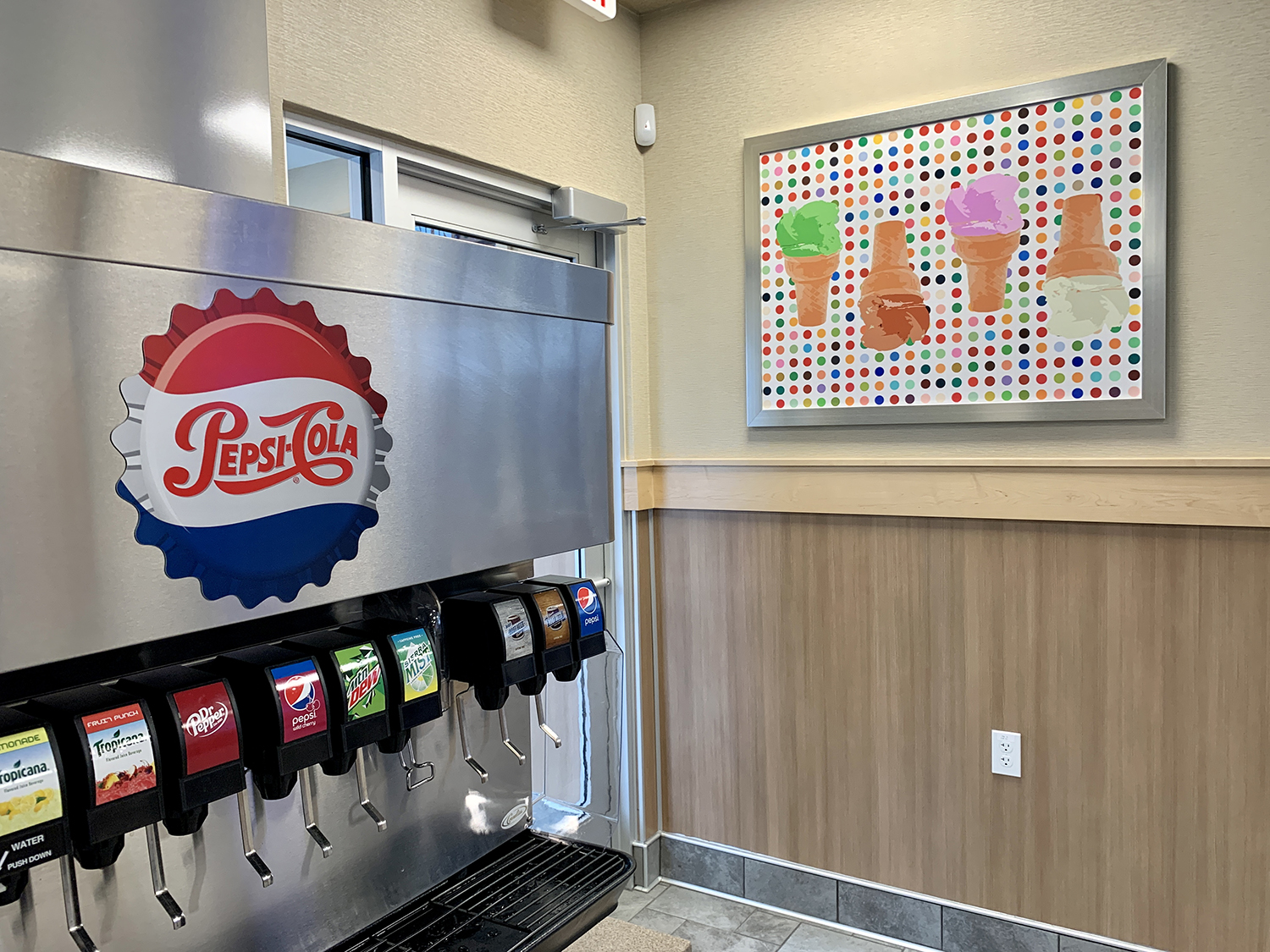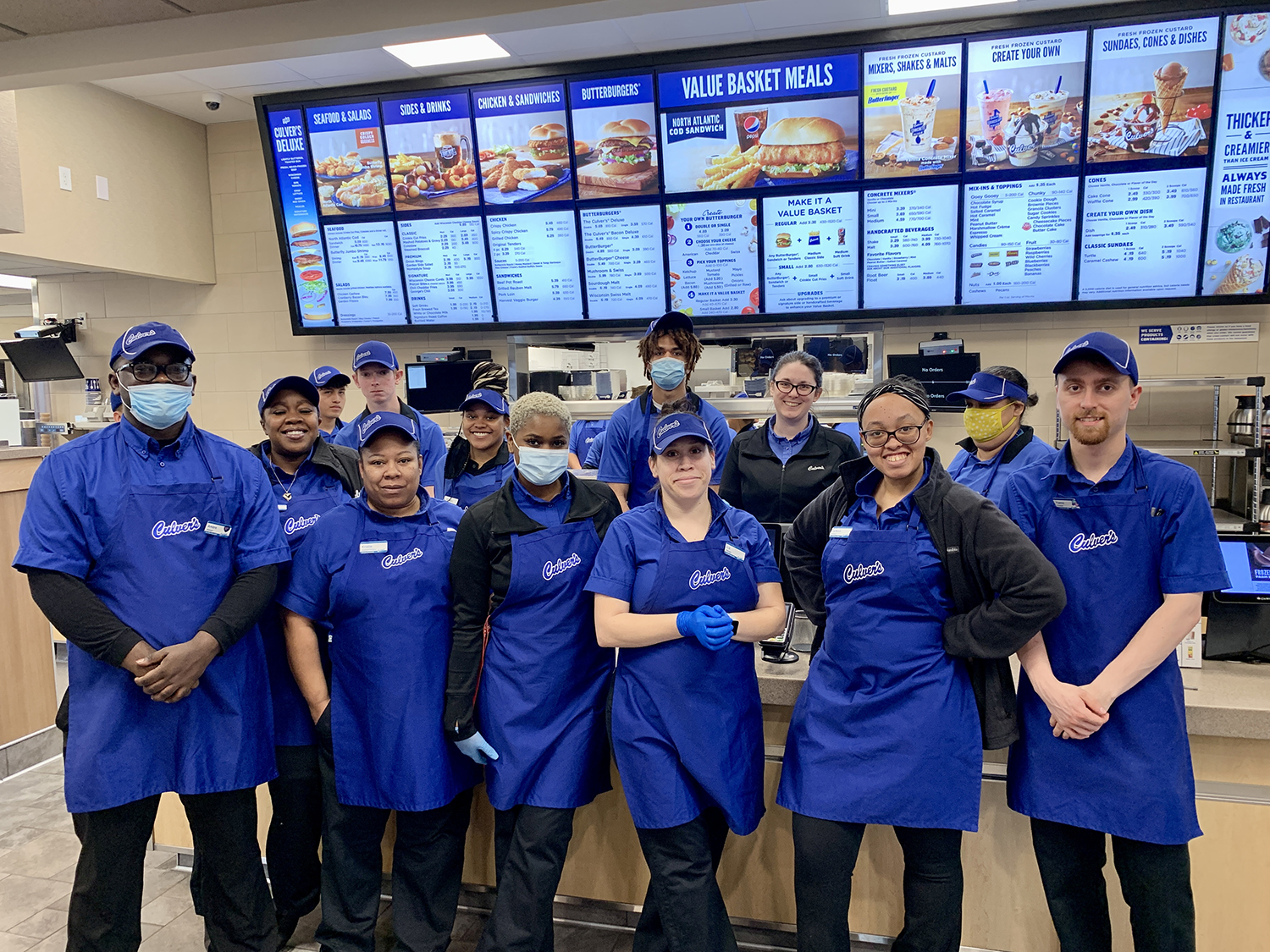 Exclusive articles, podcasts, and more. Support Milwaukee Record on Patreon.
---
RELATED ARTICLES
• 500 words about Culver's CurderBurger
• Watch pro eater Randy Santel take down 10 Culver's Double Deluxe Butter Burgers in under 45 minutes
• 338 Friday fish frys and counting: Culver's (Milwaukee – Layton Avenue)
• Culver's is the best, and so is the Shorewood Culver's high school alumni wall of fame