Tuesday, in "Tell us something we didn't know" news, a Restaurant Business report placed Culver's at number three in a list of the country's favorite quick-service food chains. The Wisconsin-based burger joint outranked California-based burger joint In-N-Out Burger, and was only topped by Chick-fil-A and Tropical Smoothie Cafe. Butterburgers, cheese curds, and frozen custard beloved by the entire country? Again, tell us something we didn't know.
Also great (and kind of adorable): the Shorewood High School Alumni wall of fame at the Shorewood Culver's. Drop by the Capitol Drive location (right next to the gone-but-not-forgotten Bakers Square) and you'll be treated to a who's-who of famous SHS alums. Among them:
1. Charlotte Rae, a.k.a. Mrs. Garrett from The Facts Of Life (and Diff'rent Strokes)! Class of '44.
2. Jerry Harrison, a.k.a. member of Talking Heads and The Modern Lovers, and producer of everyone from Violent Femmes to No Doubt! Class of '67.
3. David and Jerry Zucker, a.k.a. the Zucker brothers, a.k.a. the unassailable geniuses behind Airplane! and The Naked Gun films! Class of '65 and '68, respectively.
4. William Rehnquist, a.k.a. 16th Chief Justice of the United States! Class of '42.
5. Les Aspin, a.k.a. former United States Secretary of Defense! Class of '56.
6. Kate Baldwin, a.k.a. Tony Award-nominated actress and singer! Class of '93.
7. John Fiedler, a.k.a. Juror #2 in 12 Angry Men, and the longtime voice of Piglet from Winnie-the-Pooh. Class of '43.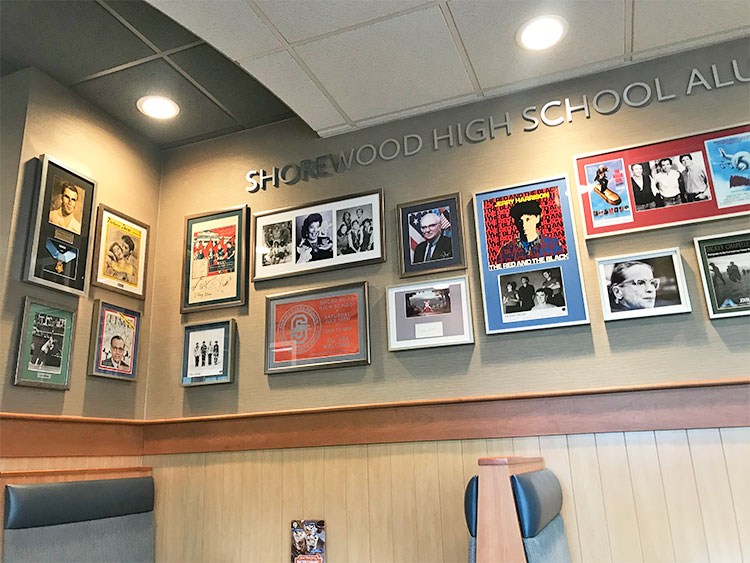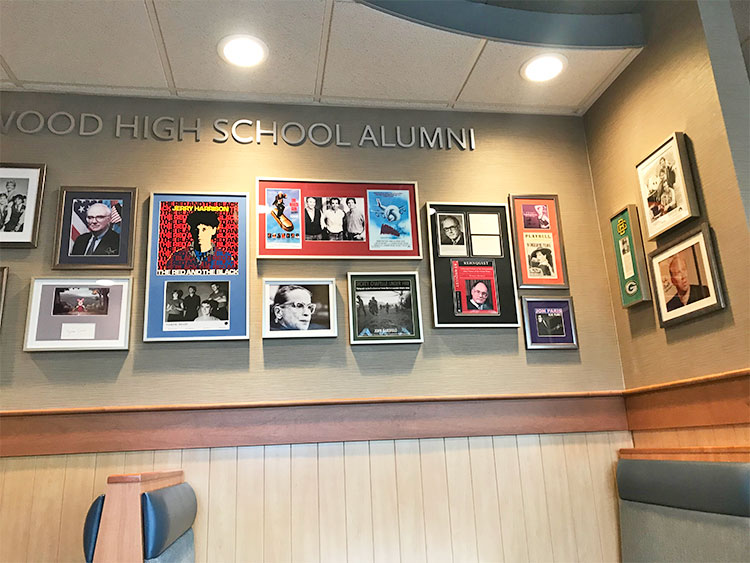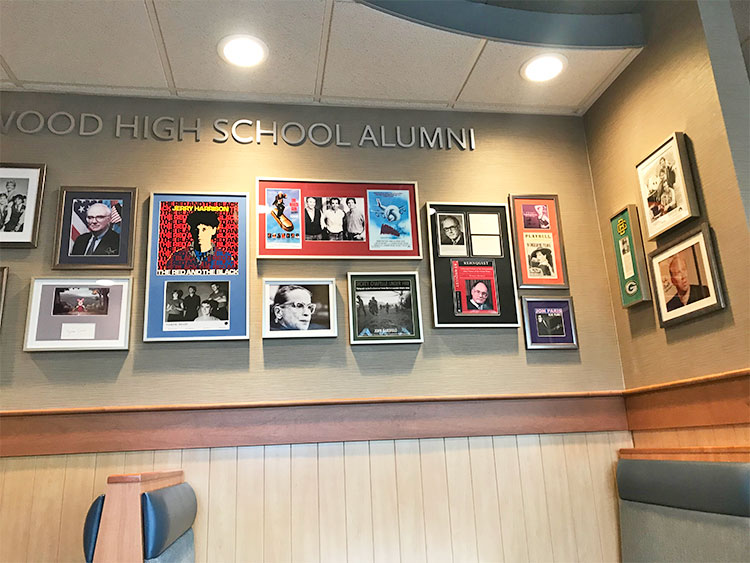 And the list goes on. So, the next time you find yourself at the Shorewood location of the third-best quick-service chain in the country, hoist a cheese curd in honor of Shorewood's many famous sons and daughters. And try to get this out of your head: