Spring Training is a time for optimism across Major League Baseball. It's a time to teams to come together and dream of career years, breakouts campaigns, and resurgences. Every camp is full of guys looking for their first shot or one last shot to make an impact, and the best stories each spring are the guys who latch onto that opportunity and launch or resurrect an MLB career.
Of course, it doesn't always work out that way. For every Jim Edmonds, Jesus Aguilar or Khris Davis that uses a hot spring to propel themselves onto an Opening Day roster, there are countless others whose Brewers tenure ends before it begins. As your 2018 Brew Crew is making its final Spring Training demotions and outright cuts, let's imagine what might have been with this list of the best Brewers who never appeared in an MLB game with the organization.
1. Vada Pinson
Pinson was a breakout star at a very young age, making the National League All Star team as a center fielder for the Reds in 1959 and 1960 in his age 20 and 21 seasons, respectively. Those days were long gone, but Pinson had put together a long major league career and had an outside shot at reaching 3,000 career hits (sitting at 2,757) when he signed with the Brewers in January of 1976. Pinson was in camp with the Brewers through the very end of Spring Training that season, but did not make the Opening Day roster. He retired after being released.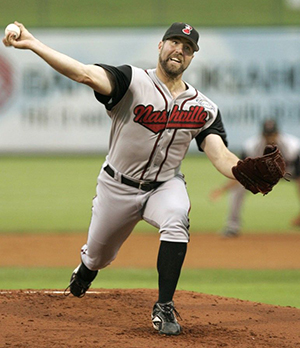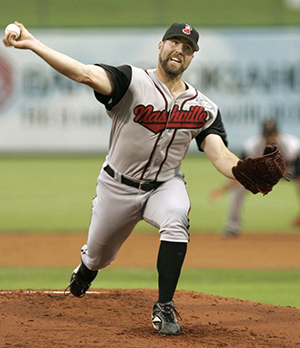 2. R.A. Dickey
This one stings a bit. Before he resurrected his career, became a knuckleballing sensation, and won a 2012 National League Cy Young Award, R.A. Dickey was a 32-year-old former top prospect that had left the Rangers as a minor league free agent following the 2006 season and signed with the Brewers.
The Brewers kept Dickey with the AAA Nashville Sounds all season, where he posted a 3.72 ERA in 31 appearances. They opted not to call him up that September or add him to their 40-man roster following the season, so he left as a free agent again. The Brewers can take some solace in knowing they weren't the last team to miss out on him: He also played for the Mariners and Twins before he eventually found his way to the Mets, where he became one of baseball's best pitchers.
3. Marco Scutaro
Another missed opportunity. The Brewers acquired Marco Scutaro as one of the less-heralded players in a seven-player deal with Cleveland in 2000 that sent Bob Wickman and others away, and brought Richie Sexson to Milwaukee. Scutaro spent the entire 2001 season with AAA Indianapolis and batted .295 with a .382 on-base percentage and .432 slugging percentage.
Scutaro failed to win a spot on the Brewers during Spring Training in 2002, however, and was claimed off waivers by the Mets. The Brewers probably could have used Scutaro that season, as they went 56-106. Meanwhile, he made his MLB debut for New York later that year and played 13 seasons in the Majors, winning a World Series with the Giants in 2012 and making an All-Star team in his final full big league season in 2013.
4. Kelvim Escobar
A first cousin of former Brewers shortstop Alcides Escobar, pitcher Kelvim Escobar made the Brewers the final stop on a long MLB career that came to a sudden and abrupt end. Escobar had been a very good starting pitcher for several seasons when a shoulder injury derailed his career following the 2007 season, and he made just one more major league start after that. Several years later, Escobar came to camp with the Brewers in 2013 in an attempt to get back to the majors. He made just one appearance in a Cactus League game that spring and, aside from two games for Tabasco in the Mexican League, hasn't pitched professionally since.
5. Trot Nixon
A legend in Boston for his role in the hometown team's 2004 World Series championship, Nixon had played parts of 12 years in the majors, but his best days appeared to be behind him when he joined the Brewers for one last chance before the 2009 season. The Brewers took a long look at Nixon that spring, but left him off the Opening Day roster after he batted just .105 with one home run in 20 Cactus League games. He hasn't played professionally since.
6. Dontrelle Willis
A breakout star for the Marlins at a very young age, Willis was the National League Rookie of the Year in 2003 and made three relief appearances in the World Series as his team edged out the Yankees for a championship. But Willis' career came apart following a 2008 trade to the Tigers and several bouts with injuries. Willis came to camp with the Brewers in 2013 despite not having pitched in the majors in over a year, but he was scratched from the lineup before his first scheduled Cactus League appearance and opted to retire.
7. Michael Brantley
The Brewers' seventh round pick in the 2005 draft, Brantley's promising Brewers career was over before it began, as he had a breakout season in 2008 for AA Huntsville and ended up being included as the player to be named later in the trade that brought CC Sabathia from Cleveland to Milwaukee.
Brantley reached the majors with Cleveland in 2009 and had a very successful run there. He was an All-Star in 2014 and 2017 and won an American League Silver Slugger Award in 2014.
8. Brett Lawrie
Lawrie was a polarizing personality but there were no doubts about his talent when the Brewers selected him in the first round of the 2008 draft, and he worked his way up the ladder quickly, despite those questions about his personality. Baseball America listed Lawrie as one of the top 100 minor league prospects in all of baseball before the 2009, 2010 and 2011 seasons.
The Brewers capitalized on Lawrie's value before the 2011 season and sent him to Toronto in a deal that brought pitcher Shaun Marcum to Milwaukee. For a brief period of time, the deal worked out for both sides. Marcum helped the Brewers win the NL Central and Lawrie hit .293 with a .373 on-base percentage and .580 slugging percentage in his first 43 MLB games. Lawrie never repeated that level of production, however, and has been out of the majors since 2016.
9. Lou Piniella
Long before becoming one of the winningest managers in MLB history, Lou Piniella was a young outfielder the Seattle Pilots selected from Cleveland in the expansion draft prior to the 1969 season. Piniella's stay with the Pilots didn't last long, as he was traded to Kansas City before Opening Day for a pair of players who had negligible impact on the Pilots' debut season. Piniella, meanwhile, went on to be the American League's Rookie of the Year that season and he played 1,737 more MLB games in total, finishing his playing career with 1,705 hits and two World Series rings.
10. Joba Chamberlain
A one-time first round pick of the Yankees, there was a point in Chamberlain's career where he was considered a "can't-miss" prospect. Both Baseball America and Baseball Prospectus both listed him as a top five player in all of Minor League Baseball before the 2008 season after a 2007 campaign, where he advanced through three levels of the minors and received a September call-up in his first full professional season. Sadly, Chamberlain's successes in New York were fleeting. He had also spent time with Detroit, Kansas City and Cleveland when the Brewers picked him up as a reclamation project a year ago.
Chamberlain had experienced some success at his most recent stop, posting a 2.25 ERA in 20 relief appearances with Cleveland in 2016 before refusing an outright assignment to the minors in July and becoming a free agent. He made eight Cactus League appearances for the Brewers in 2017 and pitched reasonably well, but was released in late March and has since retired.