Ask Mark Borchardt what he's up to these days and you'll get a simple answer: working. The Milwaukee filmmaker may have found unlikely fame way back in 1999 as the subject of the documentary American Movie, but he's been plenty busy ever since. Acting gigs, radio gigs, writing gigs, music video gigs, and simply being a familiar face around town have all consumed his time. Borchardt is currently putting his energy into the release of his latest film, The Dundee Project. Shot by Borchardt over several years beginning in the early 2000s, the film chronicles the sights, sounds, and people of Dundee, Wisconsin's annual "UFO Daze" festival.
Though The Dundee Project was previewed last November at a Milwaukee stop of the Found Footage Festival (Found Footage creators Joe Pickett and Nick Prueher are producers of the film), it will make its world premiere Monday, January 23 at the Slamdance Film Festival in Park City, Utah. Before that premiere, Milwaukee Record caught up with Borchardt for a quick chat about UFOs, the spiritual side of filmmaking, and the Green Bay Packers.
Milwaukee Record: This film is being billed as your first since Coven, which came out 20 years ago. You've obviously been involved in a ton of projects since then.
Mark Borchardt: Yeah, it's kind of bullshit. It's like no one knows what I'm doing, or this, that, and the other thing. All of that crap literally means nothing to me. It's all an illusion.
MR: How did The Dundee Project come about? It was shot over a number of years, right?
MB: It was very simple. Sometimes I spend years writing, sometimes I spend a lot of time filming. I happen to go each year to Dundee, Wisconsin for their annual UFO Daze event. It's a very great environment to film. I love filming the lake, the people, the tall grass, and the shimmering melancholic sunlight and all that. That's where I find joy—not a bunch of small talk with people, but going off on my own and being with others as I film. It's a spiritual thing. It's very rewarding. It's a spiritual and aesthetic thing, filming. It's very rewarding to me.
MR: Dundee is known as the "UFO Capital of the World." What, exactly, happens at the UFO Daze festival? What would someone see if they were there?
MB: What it is is a bunch of people on Long Lake drinking beer and having a good time. A faction of them are serious UFOlogists to a degree, and they have a kind of mini-convention where they show photographs and sell items, give lectures and talk about their experiences.
MR: You mentioned that going to this event was a spiritual thing…
MB: Filming is a spiritual thing. Writing and all that. It's a craft thing and a spiritual thing. It has its own dual rewards.
MR: So do you have any particular interest in UFOs? Or is it all just something interesting to check out?
MB: It's an interesting thing in aggregate to check out. Again, like I said, I'm not there specifically for UFOs or anything like that. I'm there to be with colleagues to enjoy a magical place outside of Milwaukee, in kind of like a dream-like realm, and film there while I'm doing it. I have a very enjoyable time filming there. Great compositions and so forth.
MR: One of the folks you talk to, "UFO Bob," seems like an interesting subject.
MB: I think UFO Bob is one of the dynamic characters up there. He's very ambitious. He believes he has contact with the UFOs above. He makes no bones about it. He's a great speaker in his own right. He kind of has that characteristic of undeniable pronouncement.
MR: This film is being produced by Andrew Swant, as well as Joe Pickett and Nick Prueher from the Found Footage Festival. How did you hook up with those guys?
MB: It came about as anything comes about. People get in contact with you through the grapevine and show an interest in the possibility with what your work may be.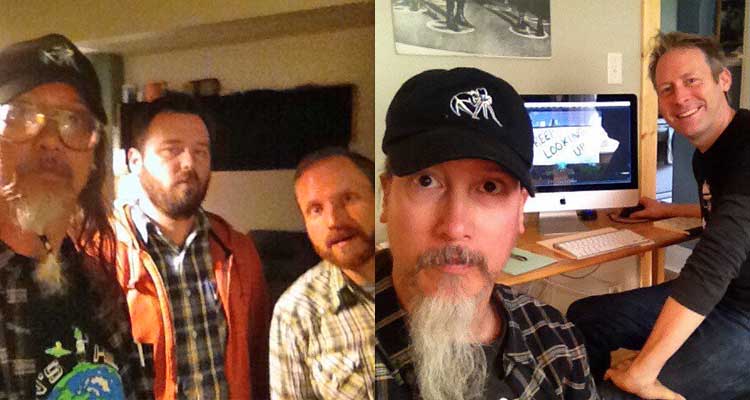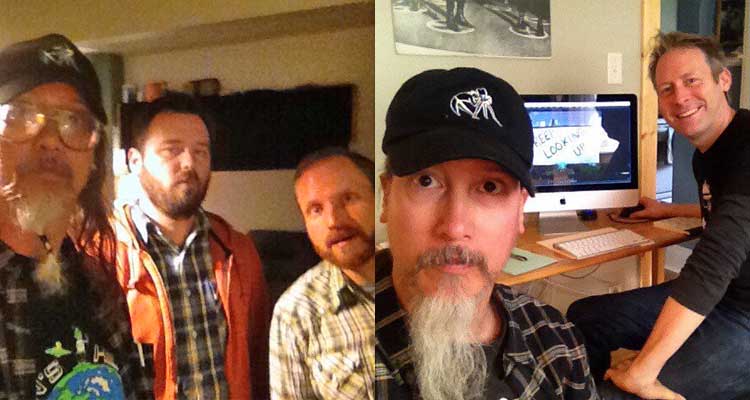 MR: The film is screening at Slamdance on Monday, and you're flying out there on Sunday, during the Packer game…
MB: Yeah, I had to wrestle with that. After a while you just concede. I'm just happy they're in the NFC Championship. There have been many times where important things, cultural things that I've wanted to check out have happened to land on [a Packer game]. But I've found my own ways to work with that.
MR: What else is on the horizon? What are you up to?
MB: The same thing I've been up to my entire life: reading, writing, and thinking critically. I've shot other films, I have many scripts that have been completed. I'm just going to go forward in film and theater and all of that. Keep rolling.