With the end of the 2020 baseball calendar around the corner, the Milwaukee Brewers and their MLB rivals are just about ready to start their offseason. It's always a time of predictions, projections and questions, but perhaps never more so than this winter, when the game's key issues extend far beyond the usual banter about bounce backs, breakouts, and new acquisitions. Here are some of the burning questions facing the Brewers this winter.
What does the organization's economic picture look like for 2021?
The economic state of the game of baseball is going to be a major topic of conversation this winter, with a likely chilling effect on free agency and teams' willingness to offer arbitration to their potentially returning players. MLB teams don't publicly release their financial data, so their claims of losses are at best unverifiable, but the Brewers have already planted the seed with the local media that they are considering cutting payroll for 2021. That's probably bad news for anyone hoping that David Stearns and Mark Attanasio will pursue free agents to fill their holes at about four offensive positions, and it might also be an unwelcome development for the Brewers' nine players who would project to receive raises in arbitration.
The Brewers' public explanation for their potential cost-cutting largely involves going from 2.9 million fans in attendance at Miller Park in 2019 to, uh, zero in 2020. It's possible some teams will get some of that revenue back by allowing some fans into their ballparks next season, but it's also reasonable to expect the Brewers will lag behind many of their neighbors in reopening because of Wisconsin's dismal response to COVID-19. While fans in Minnesota, Illinois and Michigan might benefit from their state's responsible approach and get to watch baseball in person, Wisconsin's strategy has largely involved legislative inaction and cries of tyranny from people holding fish.
This continued neglect of public responsibility isn't just going to impact your summer (and most other seasons indefinitely): It's also likely to mean the already-small market Brewers have a still greater economic disadvantage when compared to teams in states that are prepared to safely reopen.
Who can get and/or stay healthy?
Pitcher injuries were one of the big stories of the Brewers' early postseason exit, as they were left to take on one of the best regular season teams in MLB history without top performers Corbin Burnes and Devin Williams. Questions about their health will likely linger into the spring, and they hopefully won't be followed by questions about other kinds of health.
After some early challenges, the 2020 MLB season was largely a success, despite some folks' doubts. Anyone who follows more than a handful of baseball players on social media, however, has already witnessed a large portion of many professional athletes' offseason routines: Weddings (so many!), activities that can be loosely grouped into the category of "night life," and group workouts. In other words, exactly the kind of things every major health organization is advising them not to do.
The Brewers were part of the vast majority of MLB teams that managed to avoid having a virus outbreak in their clubhouse this season, a testament to the sport's protocols and the players and coaches' dedication to staying safe and protecting their teammates. After several months cooped up, however, they're now on their own and all bets are off.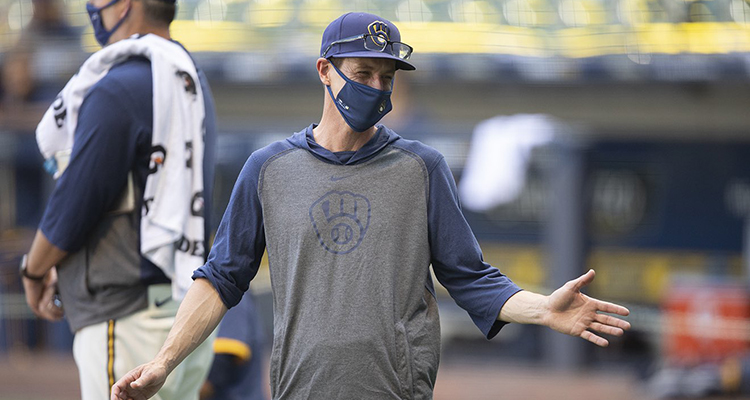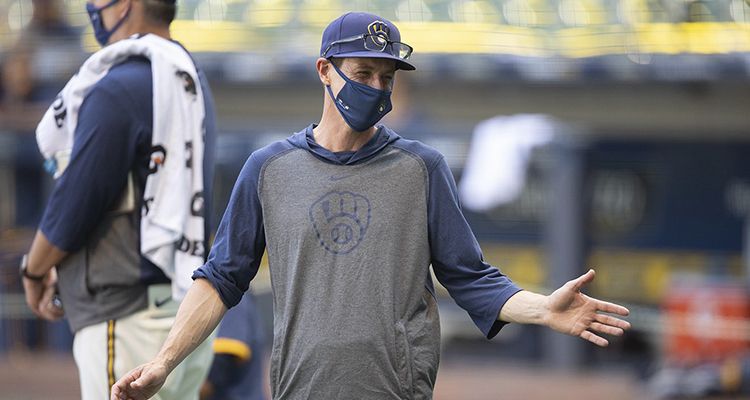 What will spring training look like?
A few months ago, it would have seemed like an unthinkable decision, but a few weeks ago the Brewers brought dozens of their prospects to Phoenix to attend a fall training camp and attempt to make up for the time lost due to the cancellation of the 2020 Minor League Baseball season. The players in attendance are playing games against teams from other organizations this fall, the closest thing to normalcy they've experienced since being sent home in March.
Arizona is once again a semi-safe place for professional baseball because back in June, when their cases were spiking, Governor Doug Ducey ordered bars, night clubs, gyms, movie theaters and water parks to close. Shortly after that order went into effect, Arizona set a record with 4,797 new cases on June 30. Their daily case numbers have only gone above 1,000 once in the last 30 days, and only reached 2,000 once since August 2. Per capita, a thousand cases in Arizona is comparable to approximately 786 cases in Wisconsin, a mark the Badger State has exceeded every single day since September 9.
So, while it's unclear how or if the condition of the world will impact the Brewers' ability to hold a "normal" spring training or play Cactus League games, the state of Arizona is at least closer to being able to manage professional baseball than Wisconsin is at this point.
Will a longtime Brewers sponsor continue to hurt fans' chances of attending games?
Until recently, many fans' primary experience with the Tavern League Of Wisconsin might have been their "Tavern Of The Game" promotion on Brewers TV broadcasts. The Tavern League has found a different way to buy themselves attention in recent weeks, however, suing the state in an effort to overturn an order that appropriately ranks the health of actual humans over the health of bars.
Reducing seating capacity to 25% in bars, as Governor Evers' order requires, only moves Wisconsin's establishments down from "Highest Risk" to "Even More Risk" on the CDC's list of COVID-19 risk levels. But even that was too much to risk for an organization bound and determined to fight virus regulations with the same rigor they've fought changes to drunken driving laws.
"We are obviously disappointed in the ruling and the catastrophic effects it will continue to have on small businesses across Wisconsin," Tavern League President Chris Marsicano said in a statement on the League's website after a Barron County judge ruled in favor of Evers and denied a request for a Temporary Restraining Order against the state's 25% capacity order. He didn't specify if the League would also be disappointed when open bars continue to contribute to needless deaths, keep schools closed, and reduce the likelihood fans will be able to attend Brewers games in 2021.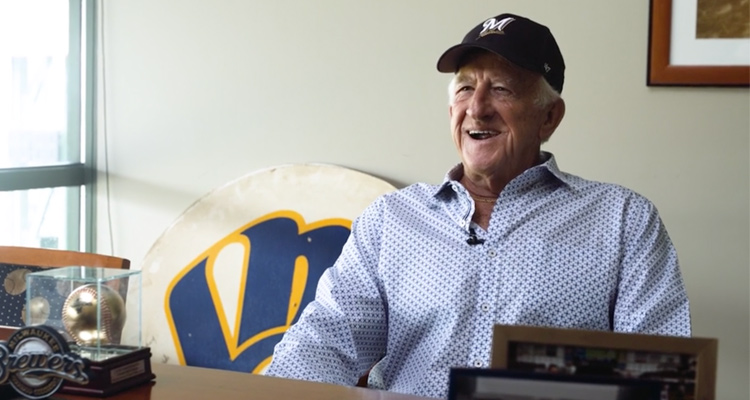 Can this list of high risk Brewers and Wisconsin baseball legends convince you to be more responsible?
Six players in the Baseball Hall Of Fame have died this year, the most that have passed in any calendar year since 1972. Uncontrolled spread of COVID-19 continues to expand the risk of more, as the CDC notes that older adults face an elevated risk of severe illness after contracting the virus. They also note that people who have experienced cancer or heart disease also bear an increased risk.
If the possibility that irresponsible behavior might lead to you or a member of your family becoming extremely ill wasn't enough to get you to take precautions, then maybe this list of prominent Wisconsin baseball luminaries whose health you're also jeopardizing will get you to think about it:
• Hall of Fame broadcaster Bob Uecker is 86 years old and is a survivor of heart surgery.
• Longtime Milwaukee Brave and Brewer and former MLB all-time home run leader Hank Aaron is also 86.
• Bud Selig, the longtime MLB commissioner and the man credited with bringing baseball back to Milwaukee following the Braves' 1965 departure, is also 86.
• Tommy Harper, the Brewers' first All-Star, turned 80 in October.
• 1981 American League Cy Young Award and MVP winner Rollie Fingers is 74.
• Bill Schroeder, who returned to work this year covering the Brewers on Fox Sports Wisconsin following offseason heart surgery, turned 62 in September.
• Every single one of the 33 surviving members of the 1982 team is at least 61 (Kevin Bass, the youngest, was born in 1959).
Stay home if you can and if you can't, please wear a mask. I want to get back to writing about baseball.