It's a scientific fact that nothing beats October. The weather is awesome, Halloween caps the whole thing off, and businesses go nuts with the "Rocktober" and "Shocktober" events. Which brings us to Avalon Theater's annual (except for that whole COVID year) Shocktoberfest, which returns from the grave for the entirety of October 2021.
First, let's check out the lineup, because it rules:
Friday, October 1, 9 p.m.
DEATH BECOMES HER
Saturday, October 2, 9 p.m.
PAN'S LABYRINTH
Sunday, October 3, noon
BEETLEJUICE
Friday, October 8, 9 p.m.
A NIGHTMARE ON ELM STREET 3: DREAM WARRIORS
Saturday, October 9, 9 p.m.
THE CABIN IN THE WOODS
Sunday, October 10, noon
CASPER
Friday, October 15, 9 p.m.
TOURIST TRAP (1979)
Saturday, October 16, 9 p.m.
FINAL DESTINATION
Sunday, October 17, noon
CORALINE
Friday, October 22, 9 p.m.
THE PEOPLE UNDER THE STAIRS
Saturday, October 23, 9 p.m.
HOUSE ON HAUNTED HILL (1999)
Sunday, October 24, noon
THE WITCHES (1990)
Friday, Ocober 29, 9 p.m.
PUMPKINHEAD
Saturday, October 30, 9 p.m.
HALLOWEEN + HALLOWEEN II (1979, 1981)
Death Becomes Her on the big screen? The third Nightmare On Elm Street on the big screen? Someone pinch us.
New for the sixth installment of Shocktoberfest are limited all-access passes that include admission to all 15 shows. On top of that, you'll get a complimentary T-shirt, a pumpkin bucket with discounted popcorn refills, a commemorative lanyard, and early access to seat selection. (Seat selection must be done in person at the Avalon box office from Saturday, September 11, through Sunday, September 19.) Passes are $100 and go on sale Saturday, September 11, at noon, HERE. Single film tickets go on sale Monday, September 20.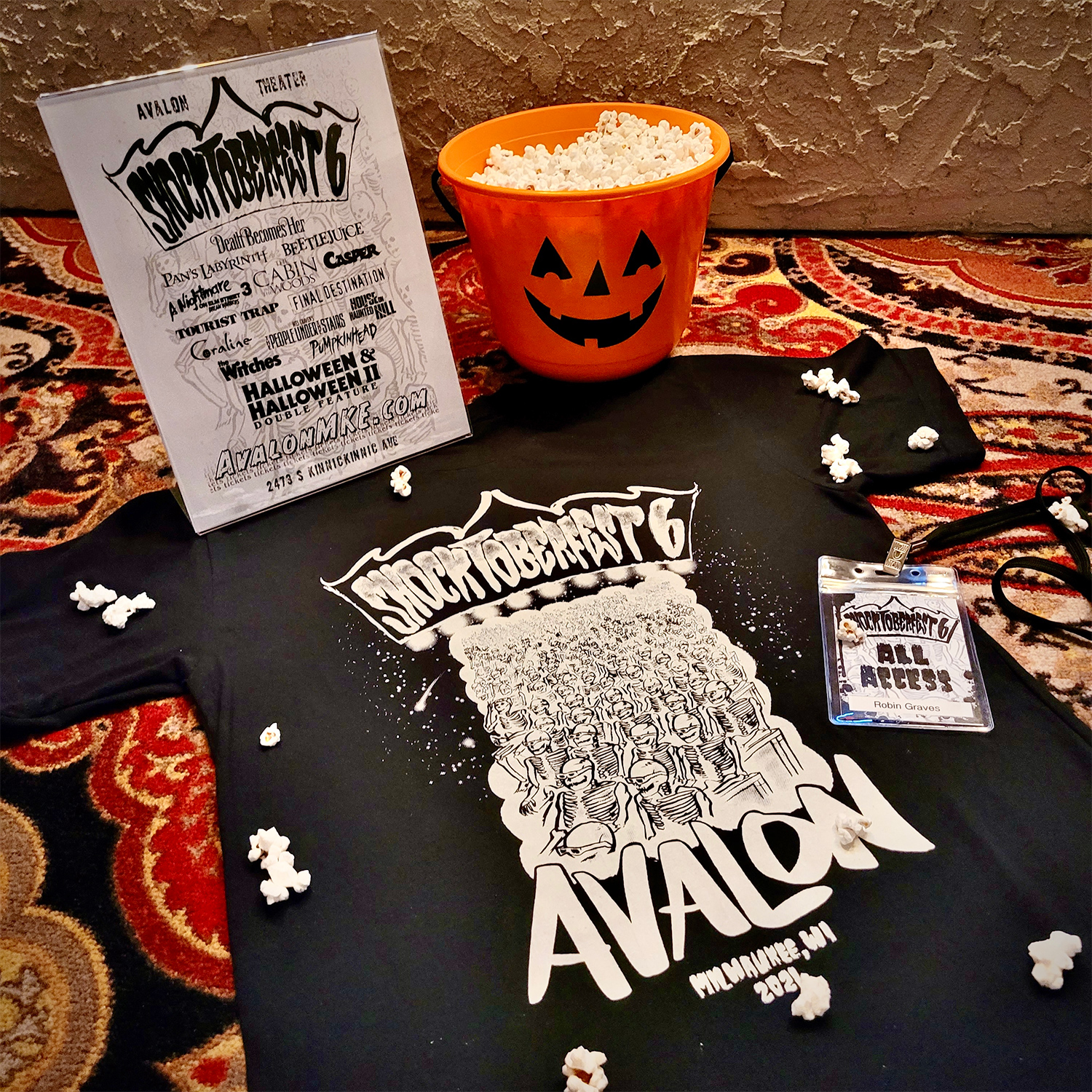 Again, the third Nightmare On Elm Street on the big screen? HELL YES. CUE THE DOKKEN VIDEO: