Last week, we formally said goodbye to a few of the concert and comedy venues Milwaukee lost in 2020. One of those live entertainment establishments that was unable to sustain amid the ongoing COVID-19 crisis was Ampersand Theater Company. After finally settling into its own performance space in what used to be In Tandem's Tenth Street Theater at 628 N. 10th Street last January, the improv troupe announced it would be dissolving at the end of 2020.
Though Ampersand had just eight weeks in the space they put months of work into renovating, the location will, thankfully, continue to live on as a comedy venue. This week, we learned the property is now the site of Interchange Theater Co-op. The new cooperative calls itself "Milwaukee's newest home for longform improv," and strives to foster an "inclusive environment where artists and audiences of all backgrounds can come to learn, practice, and enjoy their craft."
The new venture is spearheaded by general manager Erik Koconis, a veteran Milwaukee stand-up comedian and improvisor, and one of the few holdovers from Ampersand Comedy Theater's tenure. After the hundreds of hours he put into developing and updating the theater (including, quite literally, building the stage by hand), he was committed to keeping the space alive.
"Seeing the theater have a grand opening and then have to close down was heartbreaking for me," Koconis says. "I mean that place felt like magic for those few months. The people who came together in that space and the space itself mean a lot to me and I wanted to find a way to keep that space a viable theater once it is safe to open and operate again."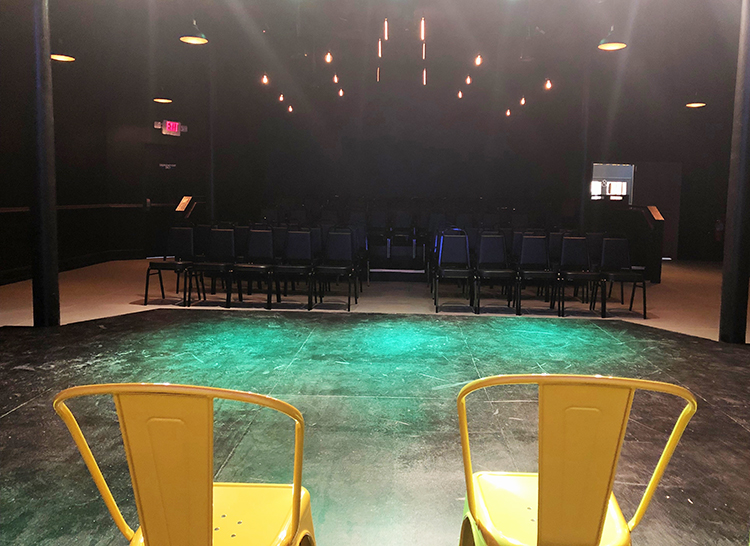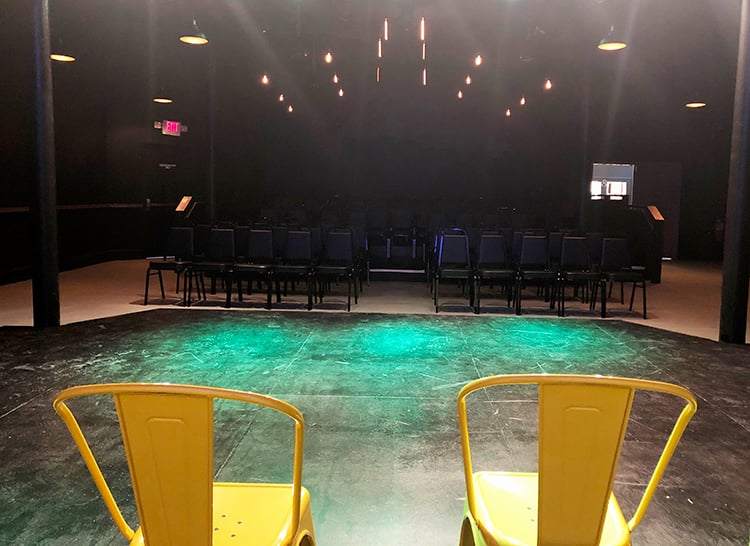 Koconis says the pandemic pause caused him and others in the improv community to think about "major systemic problems nationwide with the way theaters are run and the effects of those systems on the members of its community" while considering ways to use their platform to push back against those longstanding problems and incorporate new voices into their performances.
"We found ourselves with a unique opportunity to slow down, to reflect, and to start taking action to resolve those issues," Koconis says. "After talking with many improvisers and friends in the community, a group was formed to start building a theater cooperative, a theater where the members can all work together to evolve the culture, and give ownership to the people who make up the theater as a first step toward that goal. It's been great to work with everyone involved in this process."
Koconis acknowledges cooperative members Tim Farley, Vince Figueroa, Jasmine Gonzalez, Taylor Burzynski, Grant Egan, Dan Pappas, Dave Weiss, Renee Rezel, Pedro Hernandez Ruvalcaba, C.J. Guzan, Brian Bayer, Liv Schircel, and Jess Poisl for their skills and expertise in helping to shape the company.
Though there's no clear indication when Interchange will be able and willing to host live, in-person events in its 99-capacity theater, the cooperative has already started having virtual shows and will begin offering virtual classes at the end of January. Go to InterchangeTheater.com for more information, announcements, and updates.