In a country forever obsessed with the automobile, there persists the idea of the "freedom of the open road." Getting in your car—preferably a convertible—and just driving, man. Going where the road takes you. Blasting into Vegas high on every drug imaginable. Driving into the night. Driving until the sun comes up. The road trip. The Sunday drive. The escape.
But what about the bus? In a country slowly coming around to the joys of public transportation, shouldn't there be an equally romantic view of just getting on a bus and going wherever it takes you? Sure, you're bound to unchangeable routes and schedules that read like printouts of the Matrix, but what you lose in physical freedom you make up for in mental freedom. Get on, sit down, let go. Plus, tickets are cheaper than gas and those 90-minute transfers sure come in handy.
Yes friends, I am here to tell you that the bus—a.k.a. the Milwaukee County Transit System—can be more than just a public utility, more than just a hulking vehicle stuffed with carpeted seats that shuttles the masses from point A to B. Throw away your preconceptions in that little wastebasket near the door and think of the bus as therapy, as an escape, as a moment of Zen. I've been doing it for years. So can you.
Before we begin, let's talk logistics: Which route to choose? MCTS currently operates more than 60 routes and services nearly 5,500 bus stops. For my money ($5 for a 24-hour pass using the ridiculously great Ride MCTS app), routes don't get more Zen-like than the GreenLine. It starts (or stops) at Bayshore Town Center, and stops (or starts) at General Mitchell International Airport. North and south. It covers roughly 15 miles of city roads and it takes about an hour to get from one end to the other. You could do the same trip in about 20 minutes using the interstate, but why would you want to?
On a recent Friday afternoon, frazzled and burnt out from another week covering Frank's Power Plant or whatever, I decided to take a GreenLine relaxation cruise. Nay, I needed a GreenLine relaxation cruise. I would hop on near my East Side apartment, go to the mall, fart around there for a bit, then hop back on the bus and take it all the way to the airport. I'd fart around there for a bit, then bus back home. And dammit, that's exactly what I did. It was easy. It was cheap. It was kind of great. Here's what to do.
12:04 p.m. – BAYSHORE TOWN CENTER
If there's a better place to start an afternoon of zoning out and losing yourself, I'm not aware of it. And forget Bayshore's fancy "Town Center," which is exactly one lightning-damaged clock tower away from a Universal Studios backlot. No, the best place to begin is the slowly emptying mall itself. You know, the inside of the mall.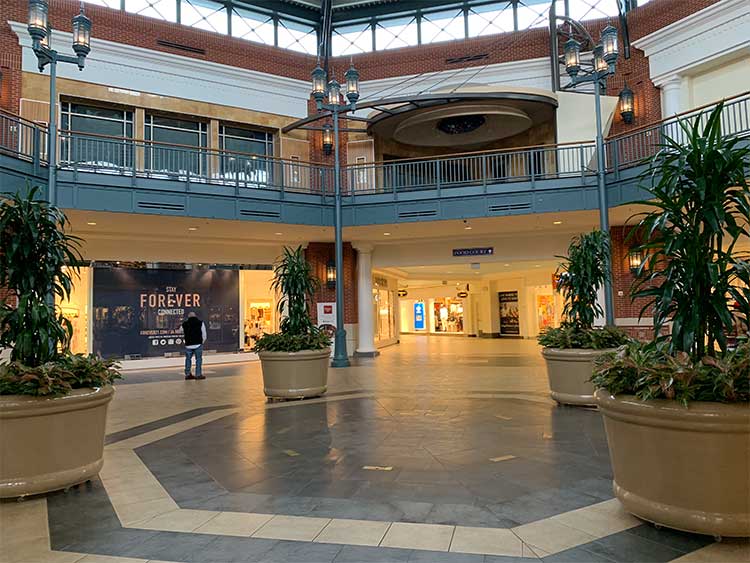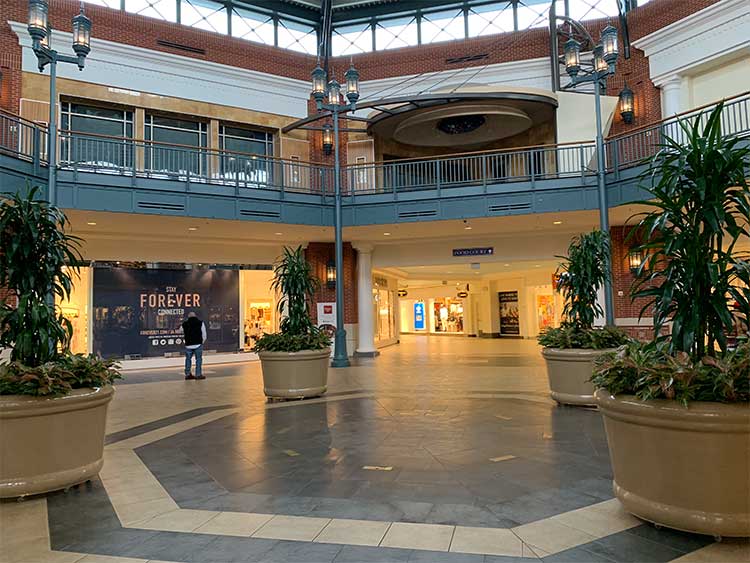 Gone is the iPic movie theater on the second floor. Gone is the neighboring bowling alley. Bayshore even beats the Shops of Grand Avenue in the food court department; it has all of two restaurants: Rocky Rococo and Panda Express. But there's a Board Game Barrister in Bayshore, so everything else is moot.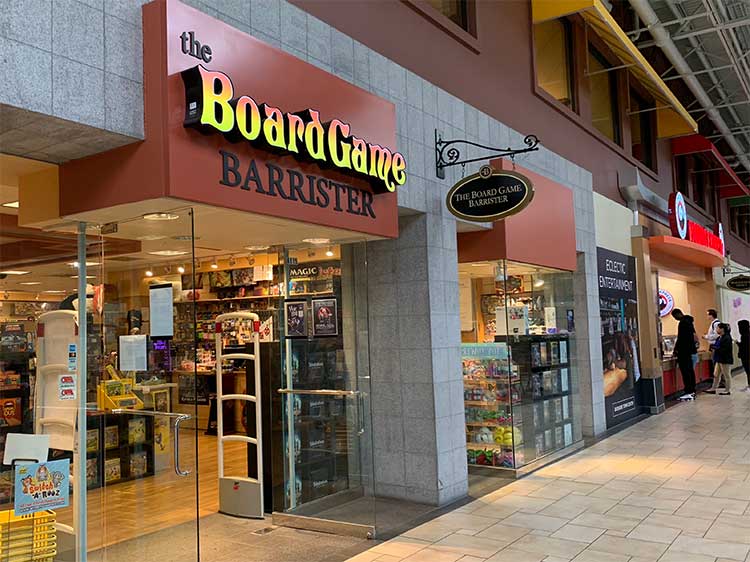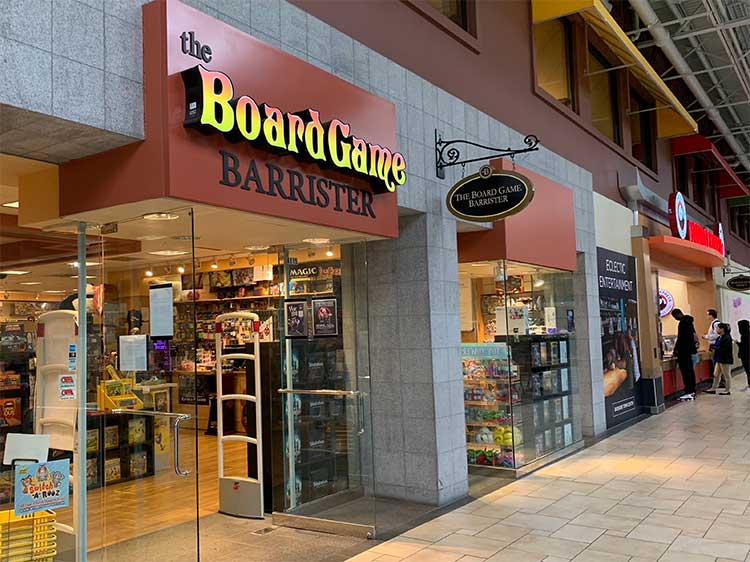 Anyway, you'll find the bus stop on the northwest side of the mall. Hop on. Your journey begins here.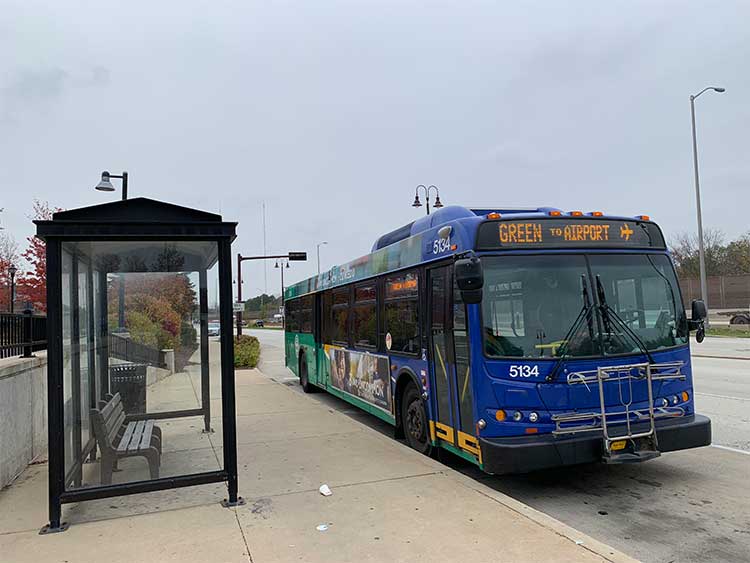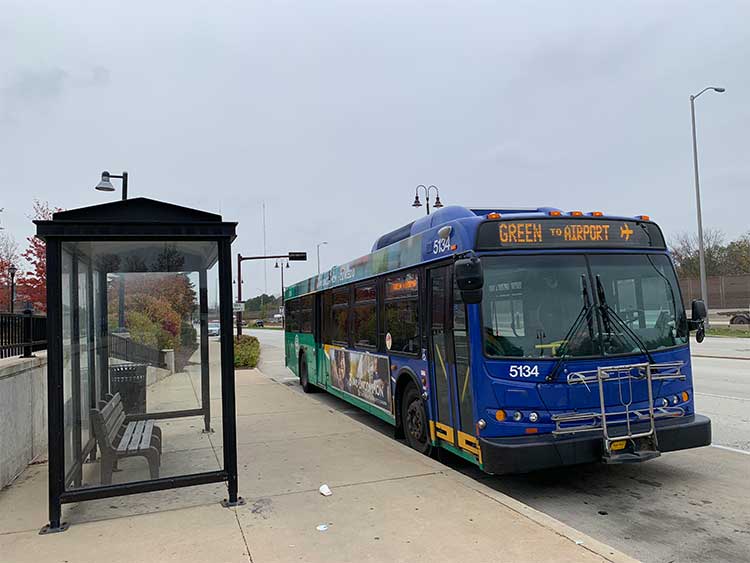 Time to enjoy the sights and sounds of Whitefish Bay. The Fox Bay Cinema Grill! Heavily moneyed residential streets with names like "Briarwood"! The local high school! And in a few minutes, you're suddenly in…
12:17 p.m. – SHOREWOOD
Boy, the Oakland Avenue stretch of Shorewood sure is different these days, isn't it? New bars and restaurants, new grocery stores, new everything. Too bad about The Ruckus, though. Didn't there used to be a Hollywood Video somewhere around here? Maybe a Blockbuster? And remember that time you had to walk all the way home from a girl's Shorewood apartment at 4 a.m., after said girl cooly told you, "You know I'm not giving you a ride, right?" And the time you put your first cat down at a vet near here? And the night you got stabbed by two guys in a…
Erm, anyway, now we're on the…
12:24 p.m. – EAST SIDE
Yes, they really do have signs here that call this area "Oak & Loc." Here's proof, from that day when George Webb gave away all those burgers, and you buried one in a time capsule in the woods: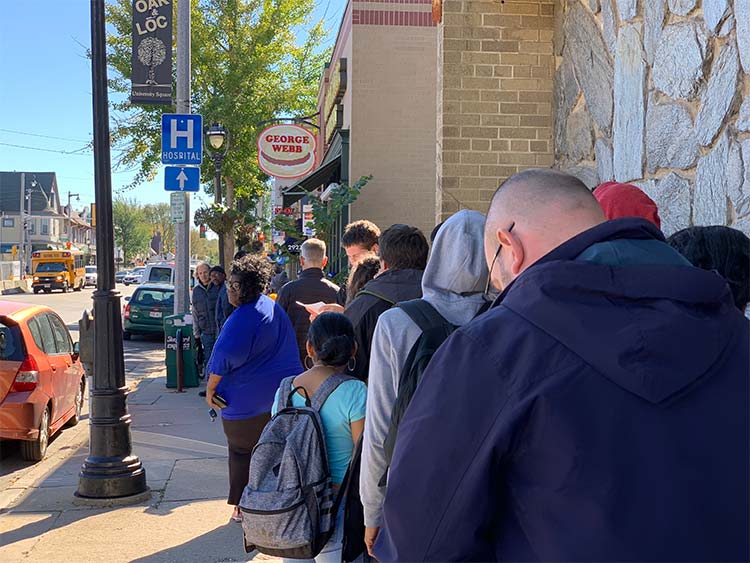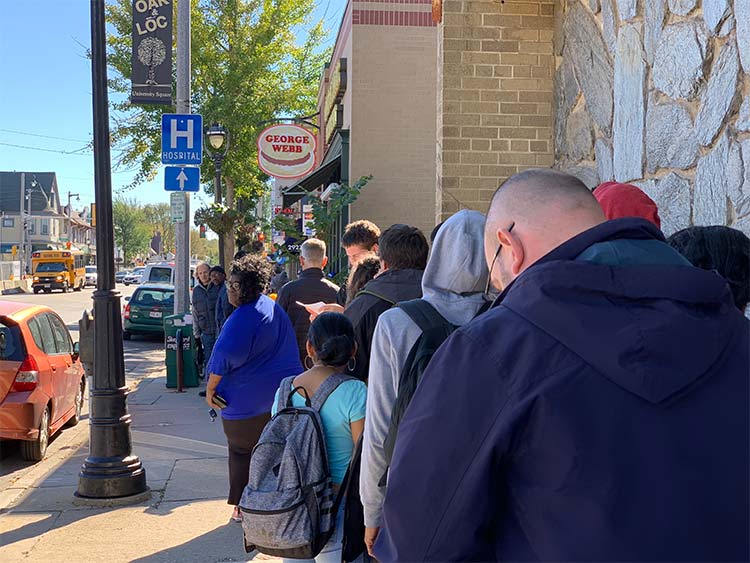 The area also has Oakland Gyros, Thai Kitchen, and that hair salon that used to be a Cost Cutters. That's where you ended up that one time at the crack of dawn after tripping all night, and where you told the freaked-out lady to cut your hair "short all around," and she ended up giving you a mushroom cut. Your girlfriend buzzed it off later that afternoon. You were 19 years old.
Further down is the Bartlett House where your friends and various crusty punks used to live. The "Shit House," everyone called it. That's where one of your friends got stuck in the attic one night and ended up chainsawing his way through the door the next morning. And didn't somebody build a halfpipe up there one year? And remember that New Year's Eve party where a girl handcuffed you to the bottom of your friend's bed and wouldn't let you go? Your band made a lot of great music in that place, too.
And hey! Here's Brady Street! The ghost of Video Visions! The ghost of the old Onion offices! An entirely new gauntlet of luxury apartments! Now we're…
12:40 p.m. – DOWNTOWN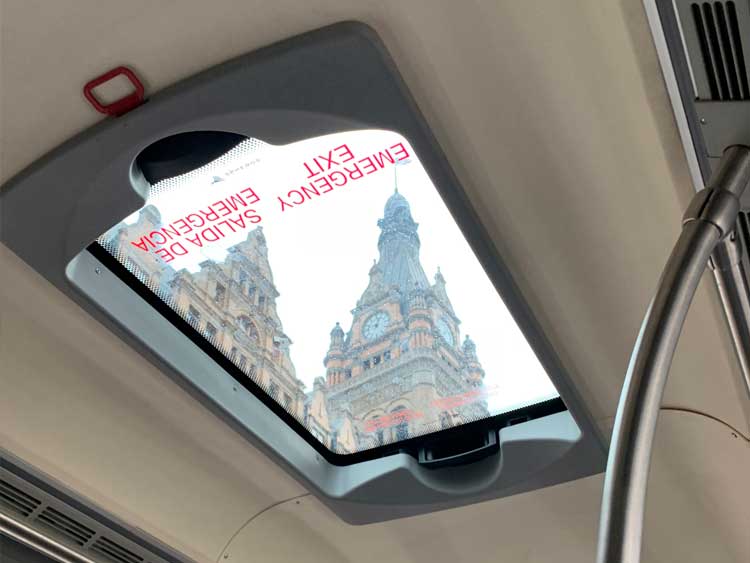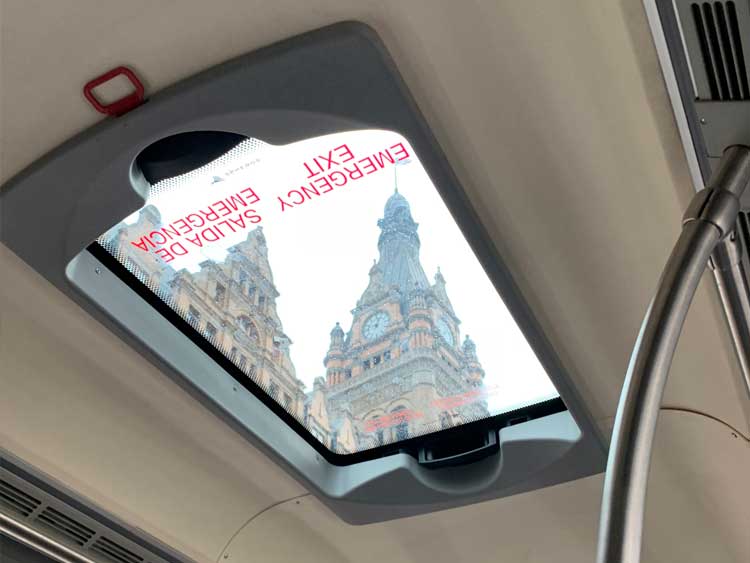 That hot dog guy on the corner of Water and Wisconsin is still getting it done in October, by god. Good for him.
Also, remember that crappy horror movie you worked on that one year? And the girl who was supposed to do a nude scene but didn't because her creepy boyfriend showed up on set? And how the girl didn't show up for work the next morning? And how you called the Ladybug Club because her creepy boyfriend said he owned the Ladybug Club, but the folks at the Ladybug Club told you that dude only "delivered the ice"? And how you were about to call the cops when the girl finally showed up? Your roommate ended up filling in on the nude scene like a champ. Good grief.
Anyway…
12:47 p.m. – THIRD WARD
We're taking a detour around the Water Street Bridge.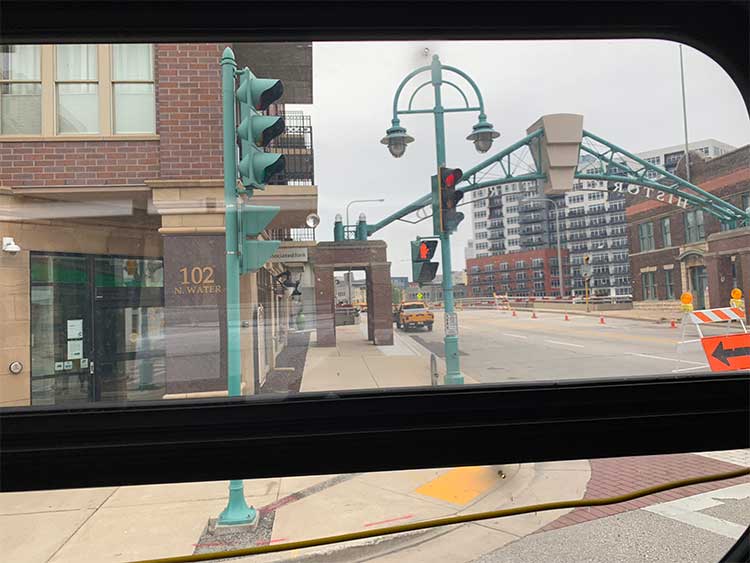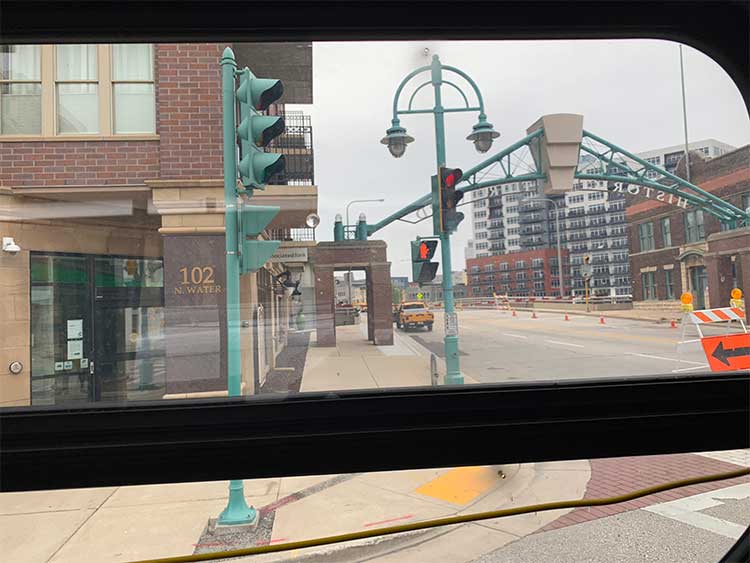 12:52 p.m. – WALKER'S POINT
Well, that was fast. Milwaukee and its micro neighborhoods, amiright? We're almost to…
12:56 p.m. – BAY VIEW
Ah, Bay View. Neighborhood on the move! It's funny that…
1:02 p.m. – GAS STATION BREAK
Aaaaand we've stopped. Don't you love it when this happens? When the driver stops the bus, gets out, and gets something to eat at a gas station? A break within a break. Here's the sound of that very wonderful, very peaceful phenomenon:
1:07 p.m. – BACK ON THE ROAD
The driver's back and he's packing a bag of Lay's potato chips. We're off to…
1:16 p.m. – GENERAL MITCHELL INTERNATIONAL AIRPORT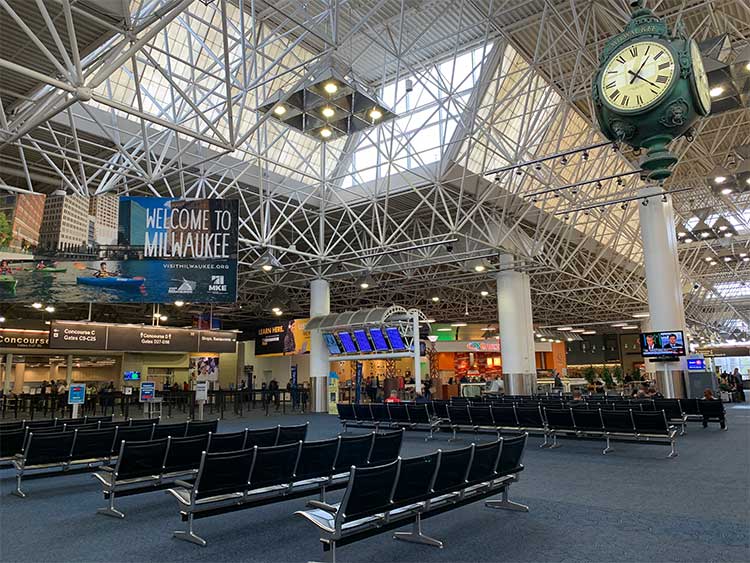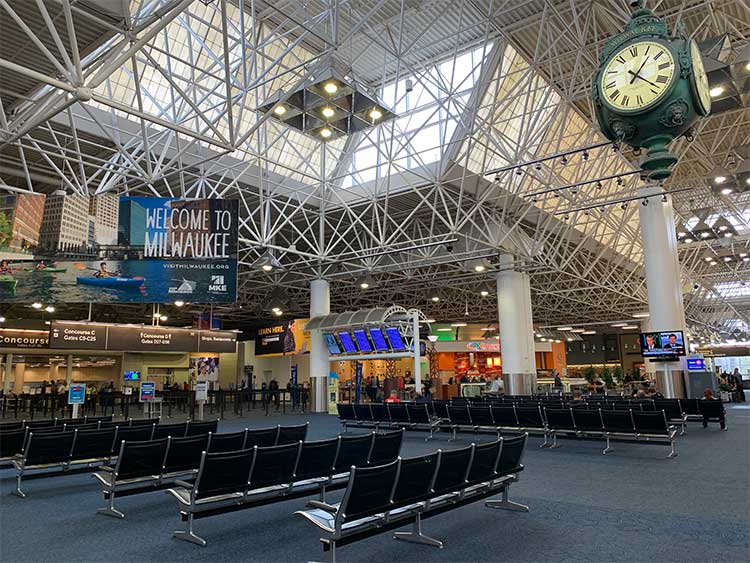 If there's a better place to end an afternoon of zoning out and losing yourself, I'm not aware of it. Milwaukee's adorable airport has it all: a food court, a museum, an overpriced bookstore, a year-round Northpoint Custard. It's a place of pause, a place of transit. You and your friends used to come here and just sit. You'd smoke in that weird little smoking lounge they used to have 8,000 years ago, and you'd just sit. So much random free time back then. So much sacrifice in order to carve out a few hours today.
The bus stop at the airport is appropriately bleak—a sea of cars and concrete surround it, the occasional aircraft buzzes it—but it's full of potential. After a flight (or maybe just a ride) away from the city, here lies your ticket back into it. You buy that ticket, sit down, let go. It's easy. It's cheap. It's kind of great. Freedom of the open road? How about freedom from the open road.
You've already escaped. Now it's time to return.