Welcome to Food/Drink Week at Milwaukee Record, brought to you by Milwaukee's new favorite import, Bofferding. From May 31 through June 7, belly up and enjoy a fresh smattering of restaurant visits, beer articles, booze videos, and some good old fashioned adventure food journalism.
I moved to Milwaukee in the fall of 1996, a transplant from the John McGivern-approved town of Mayville, Wisconsin. For the next two years I lived on a steady diet of random garbage. I was a resident of UWM's Sandburg Halls, and there were exactly two places to eat: a cafeteria, which was fine; and a late-night burger-and-pizza joint called Palm Gardens, which may as well have been called Freshman 15. Like many college students past and present, I also wolfed down a lot of ramen and mac and cheese. Good times.
Outside of UWM, my dining options were pretty slim, too. Yes, I was incredibly naive and sheltered, but this dining dearth wasn't entirely my fault—compared to today, there just weren't many (good) places to eat. On the East Side (I'm simplifying here, so bear with me), there was Beans & Barley, a Chocolate Factory in the old Prospect Mall, and a Rocky Rococo. In Riverwest, Fuel. In Bay View? Well, I didn't get to Bay View a whole lot back then, but to say that neighborhood was a bit different 20 years ago would be a massive understatement.
Which brings me to two places I did frequent back in the day, and two places that still exist in 2018: Jalisco (2207 E. North Ave., 414-291-0645) and Thai Kitchen (2851 N. Oakland Ave., 414-962-8851). Jalisco has been planted on the East Side for more than 30 years. I have a few memories of it: a.) the food was okay; b.) the rice milk was good; and c.) a security guard had to wand you in. As for Thai Kitchen, it was the place I went to when I had somehow had enough of Oakland Gyros. (Also, Oakland Gyros still rules.)
So how do these places hold up today? Can they stand their ground amidst the continuing Milwaukee dining boom? Is there still a worrying security presence at Jalisco? I took a trip back in time to find out.
JALISCO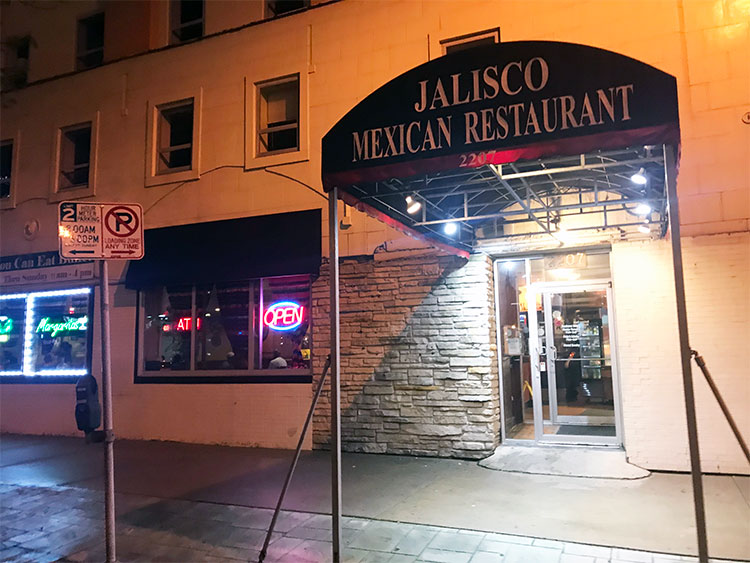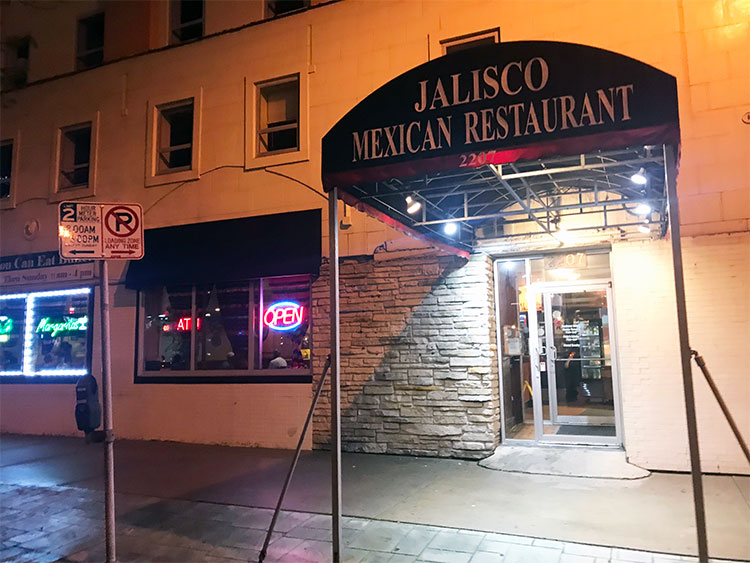 Okay, I didn't get wanded in at Jalisco, though my visit was relatively early and random (9 p.m. on a Wednesday). Other than that, it was exactly as I remembered it: the same layout, the same St. Mary's Hospital (now Columbia St. Mary's) clientele, the same gumball/sticker machine. Had it been roughly 15 years since I had stepped foot in the place? Yes, yes it had.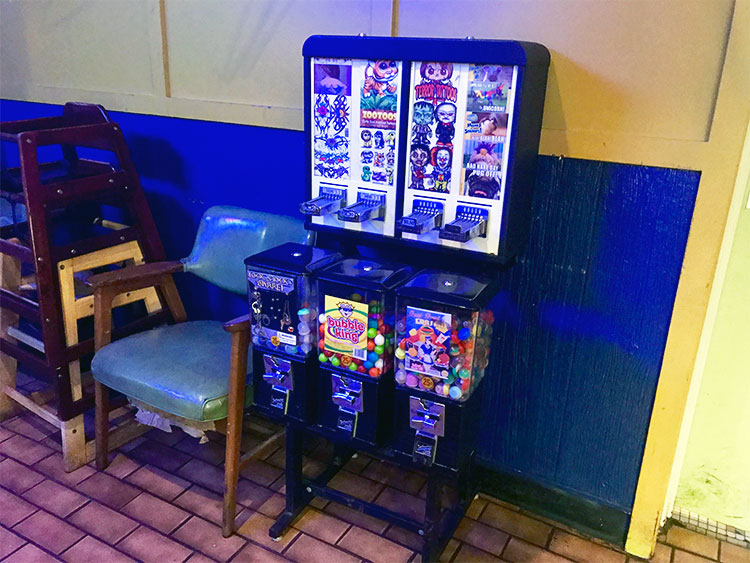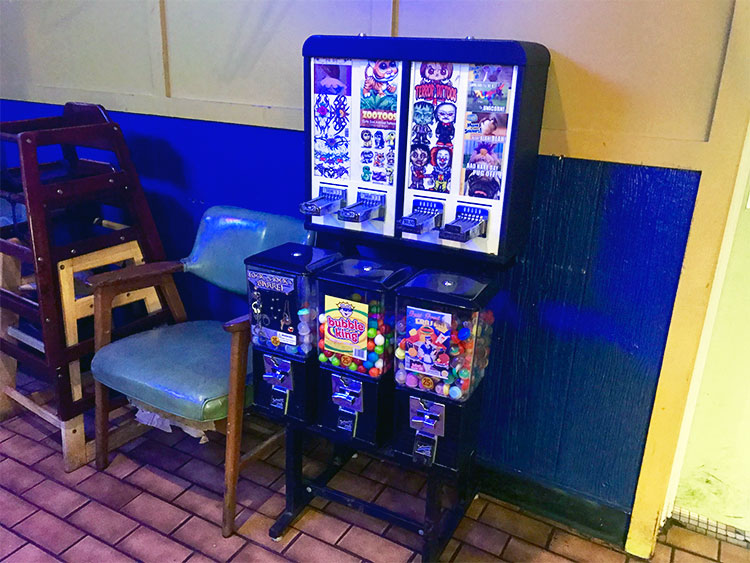 Also the same: the food. Forgoing Jalisco's noted big-ass burritos, I went with a run-of-the-mill chimichanga meal. Far from "authentic," but there you go. It was…okay. A bit plain and unassuming, but more than serviceable. I tried the horchata, too, and it was fine. The complimentary chips were on the edge. Before tip, everything came to $13.73.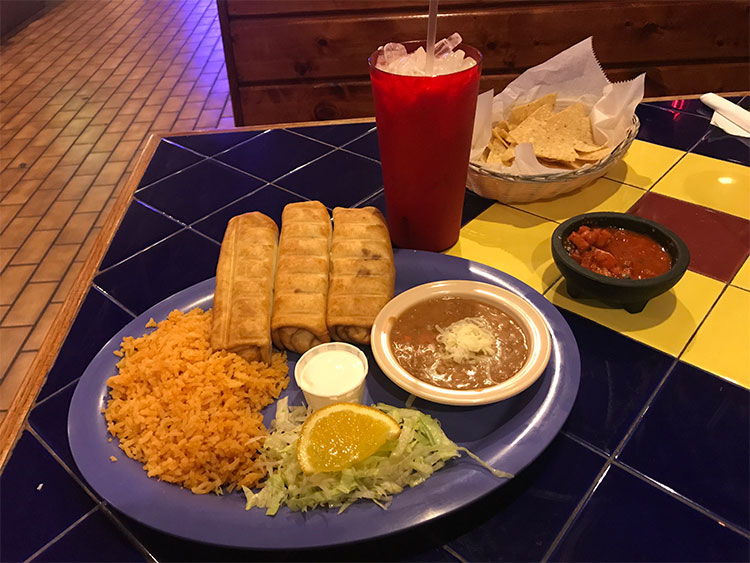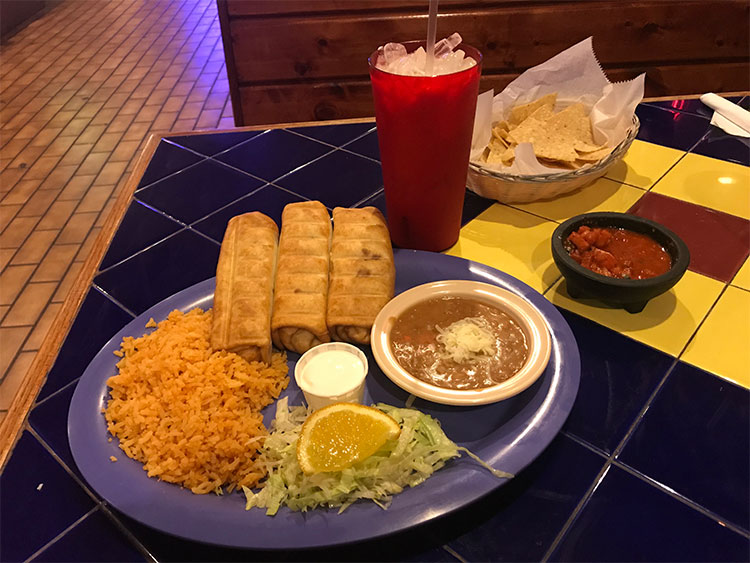 The food may have been unexceptional, but boy oh boy, did it feel weird sitting in Jalisco again. So many bar-time visits back in the day, so many alcohol-bleary meals. Peering out the window in 2018 at the hulking Whole Foods was like peering through a wormhole in time: Milwaukee dining past on the inside, Milwaukee dining present on the outside. I took some comfort in knowing they were both there, inexplicably sharing the same space.
THAI KITCHEN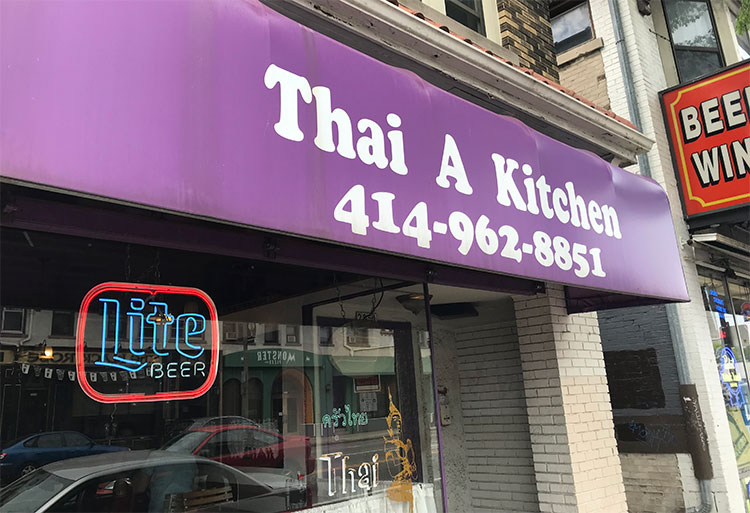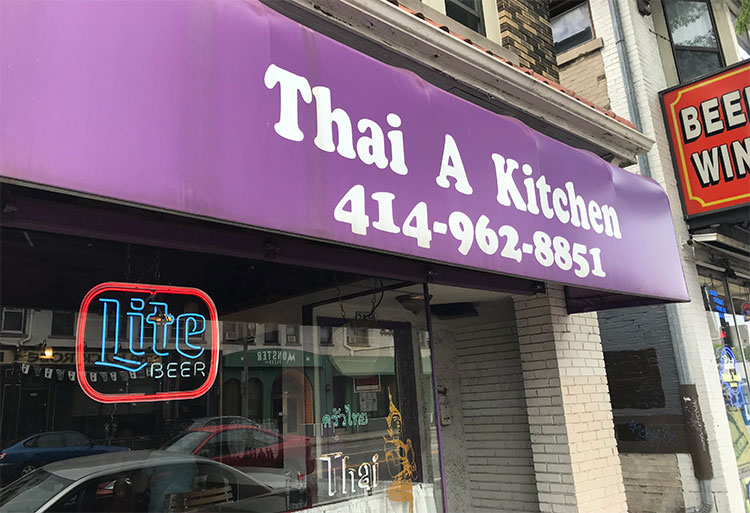 If you want to a glimpse of what life on Milwaukee's East Side was like back in the late '90s, hang out for five minutes on the corner of Oakland and Locust. Sure, plenty of places have come and gone, but the area still exudes a grungy, noisy, and beat-up vibe. Maybe that new apartment complex in the (closed) Cousins Subs will turn things around. I hope not.
As for Thai Kitchen, it easily qualifies as a "Mandatory Milwaukee" kind of place. A lunchtime visit found the Oakland Avenue staple positively hopping, with a lively and diverse clientele discussing everything from business deals to overthrowing the patriarchy via the "subversion of the Christ symbol." Ah, UWM.
I initially ordered the Sweet & Sour ($6.95), though my server quickly waved it off. "Have you had that before?" he asked. "Maybe?" I replied. "It's not what you think it is. Try the Pud Khing instead." I went with the Pud Khing (also $6.95). I'm glad I did—it was delicious. Complete with a spring roll and a bowl of soup, it was a light, crisp, and refreshing meal. Toss in a Coke, and I ended up dropping a mere $8.42 (before tip).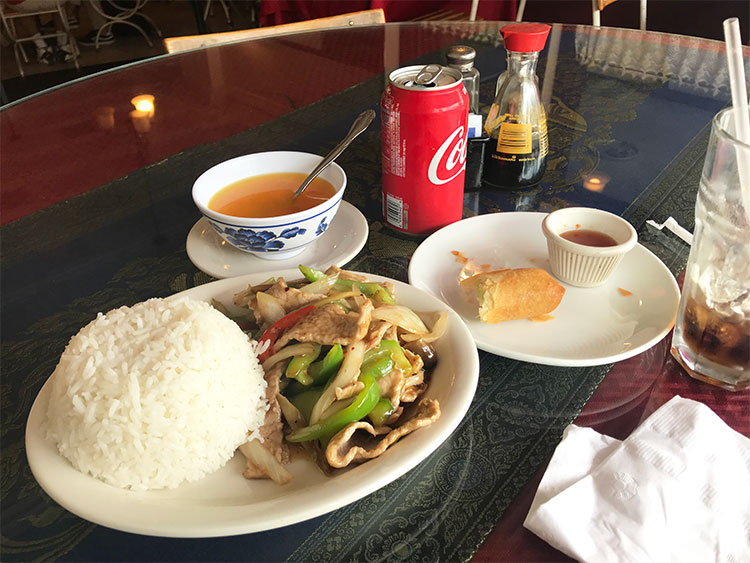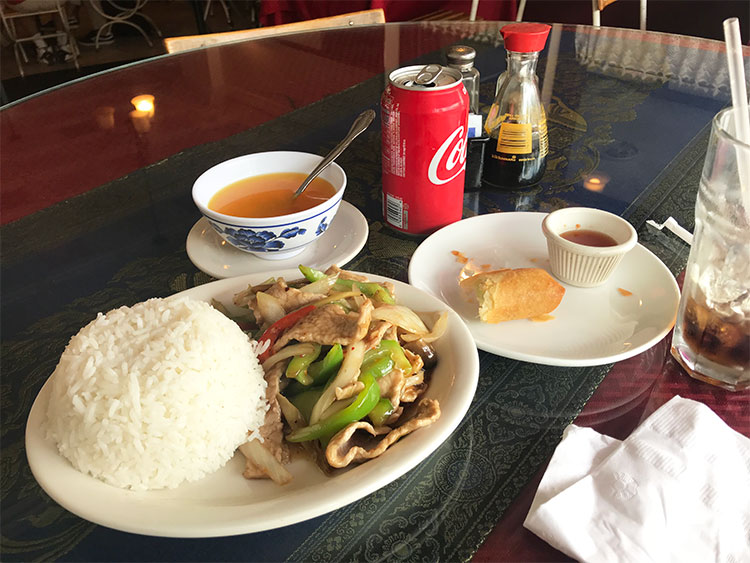 As I was walking out, I remembered my last sit-down visit to Thai Kitchen. It had been 2010, and my girlfriend and I had randomly dropped by for dinner. Later that afternoon, we randomly decided to get married. We had already been dating for a full decade at that point, and we figured, eh, what the hell. Six months later, at the Milwaukee County Courthouse, we were suddenly husband and wife.
A lot has changed since then. I have a kid and a shockingly sustainable business. Milwaukee has a world-class dining scene and a new lease on life. Call it what you want: progress, gentrification, simple change. The past is probably best left in the past, though it's nice to know a few of its ghosts are still hanging around.