Bands come and go, and Milwaukee is no stranger to this. Every half decade or so, a new crop of talent blossoms in our city, and we watch those artists as they grow and develop as songwriters, performers, and as people. More often than not, though, things eventually slow down or stop entirely, only for the cycle to start over again.
Vic and Gabby Banuelos are one of the few Milwaukee acts from the last decade who are still at it, having spent the last few years honing their songwriting skills and refining their sound. After changing their name in 2016 (the band went from Vic and Gab to the more stylish and succinct REYNA) and shifting sonically towards electro pop, the sisters spent the next few years getting acclimated with the industry. From co-writing with prominent hitmakers to recording in legendary L.A. studios, REYNA was checking boxes that a majority of Milwaukee acts could only dream of.
Things weren't quite as they appeared, though, and after dozens of sessions and abandoned songs, the sisters are finally prepared to release their first full body of work as REYNA this coming May. The five-song EP, you could at least say goodbye, was produced by Now Now drummer Brad Hale in Minneapolis, and today sees the release of its title track and video.
While the EP is something of a concept record, documenting a relationship from start to finish, "you could at least say goodbye" is a song for the broken-hearted—or more specifically, the ones who got ghosted.
"It feels like people have lost part of their humanity. I don't know how we got to this point where relationships can end by simply never speaking to someone again" Gabby says. "Sadly this happened to Vic, and just watching her, it was so difficult watching her not know what happened or get any closure."
Always wanting to help her sister, Gabby began writing, and the song quickly took shape.
"We don't really take ourselves seriously," Vic says. "I was making fun of myself because of the breakup, like I was literally laughing at the scenario when I say 'I haven't had any vegetables, I think I'm letting myself go.' These were true things that were happening to me, and it happens to everyone. I think taking that serious concept and singing it in this kind of nonchalant way gave the song a cool vibe."
"The lyrics were just pouring out of her and I just felt so bad," Gabby adds. "When we got to the chorus she was just like, 'What more can I say?' [laughs] We thought about it and were like, 'Well, you could at least say goodbye.' Vic just started to repeat that line and I immediately thought that this was such a universal thing that a lot of people could relate to."
Musically, the song looks to the band's past while also looking forward, sounding like a hybridization of everything we've come to know the sisters for. While REYNA has been previously described as "Charli XCX meets Saint Etienne," "goodbye" is a densely layered track that isn't quite as easy to sum up. The song's groovy and distorted bassline sounds straight out of 2000s New York, while touches of lo-fi hip-hop and Beach House-esque organs give the sisters an ocean bed of textures to sing over. "goodbye" sounds very contemporary, but not to an overdone degree. It stands as REYNA's most interesting offering to date.
The accompanying video, which was directed by Savannah Ziemman (and co-directed by Gabby), finds the sisters continuing to approach serious themes from a more lighthearted perspective. "We wanted to show how some people can let go of relationships quicker than others, because it's all you have left," Gabby says. "The mannequins represent the baggage and the difficulty of letting go." "goodbye" is the first of two videos from the forthcoming EP, its conclusion coming with the release of "Orgullosa" in the spring.
After years of waiting around, REYNA is excited to present their new music to the world exactly as they envisioned it. While we have a few months to go before we hear the EP in its entirety, "goodbye" is no doubt an incredibly strong introduction.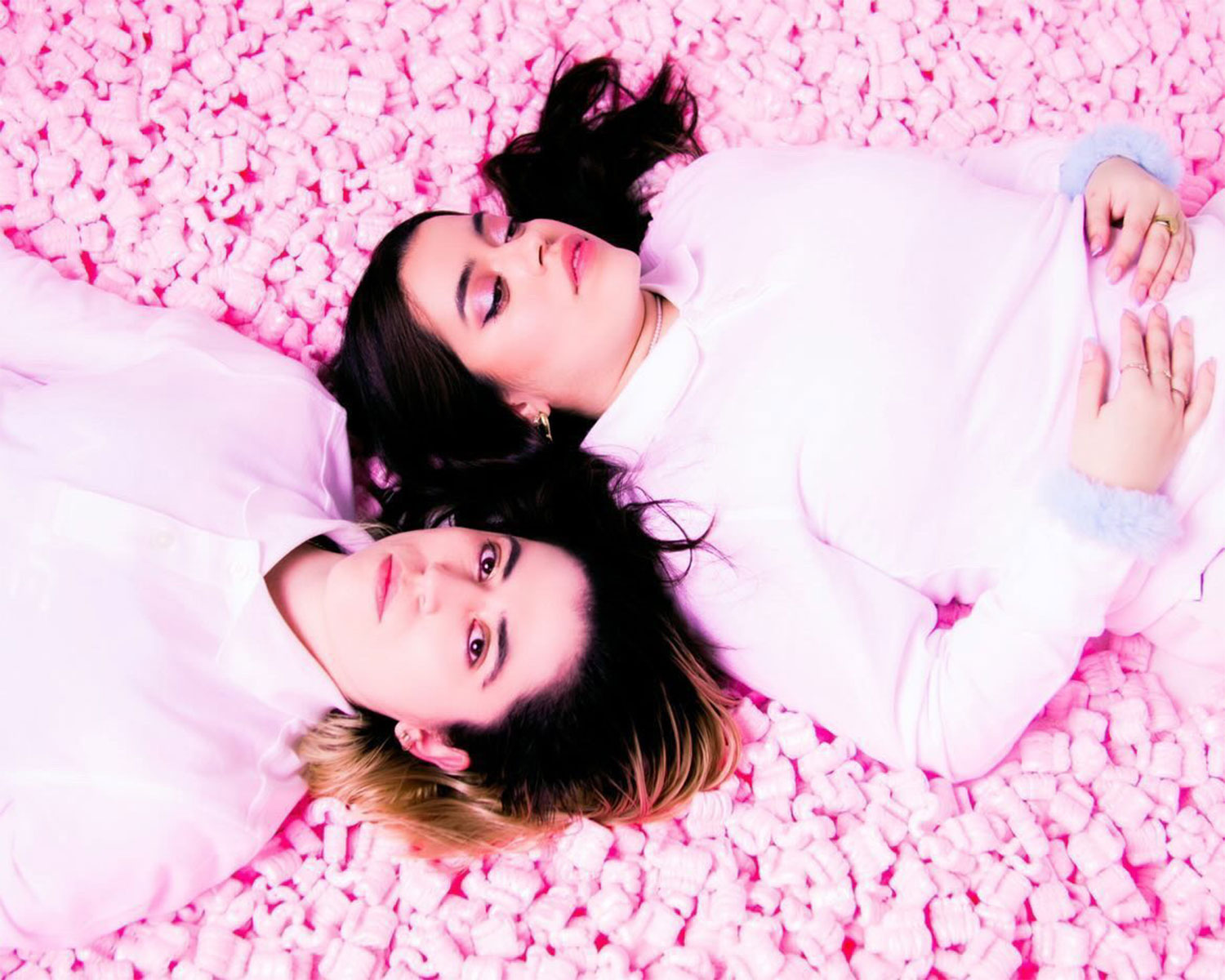 Exclusive articles, podcasts, and more. Support Milwaukee Record on Patreon.
---
RELATED ARTICLES
• Public Domain: REYNA performs "That's All Right"