Developers Jeno Cataldo and Michael Klein have something big planned for Brady Street: an 11-story hotel that would occupy the corner lot of Brady and Farwell. You know, that Farwell Point building that used to be home to a FedEx/Kinkos, and is still home to a Mega Media Xchange on the second floor.
"We've been trying to get a hotel for Brady Street, and the East Side in general, for a long time," Cataldo tells Milwaukee Record. "There have been numerous projects over the years that just didn't pan out. But when this site became available, my partner [Klein] and I were trying to figure out what to do with it. It's really good real estate. And we kept coming back to this idea."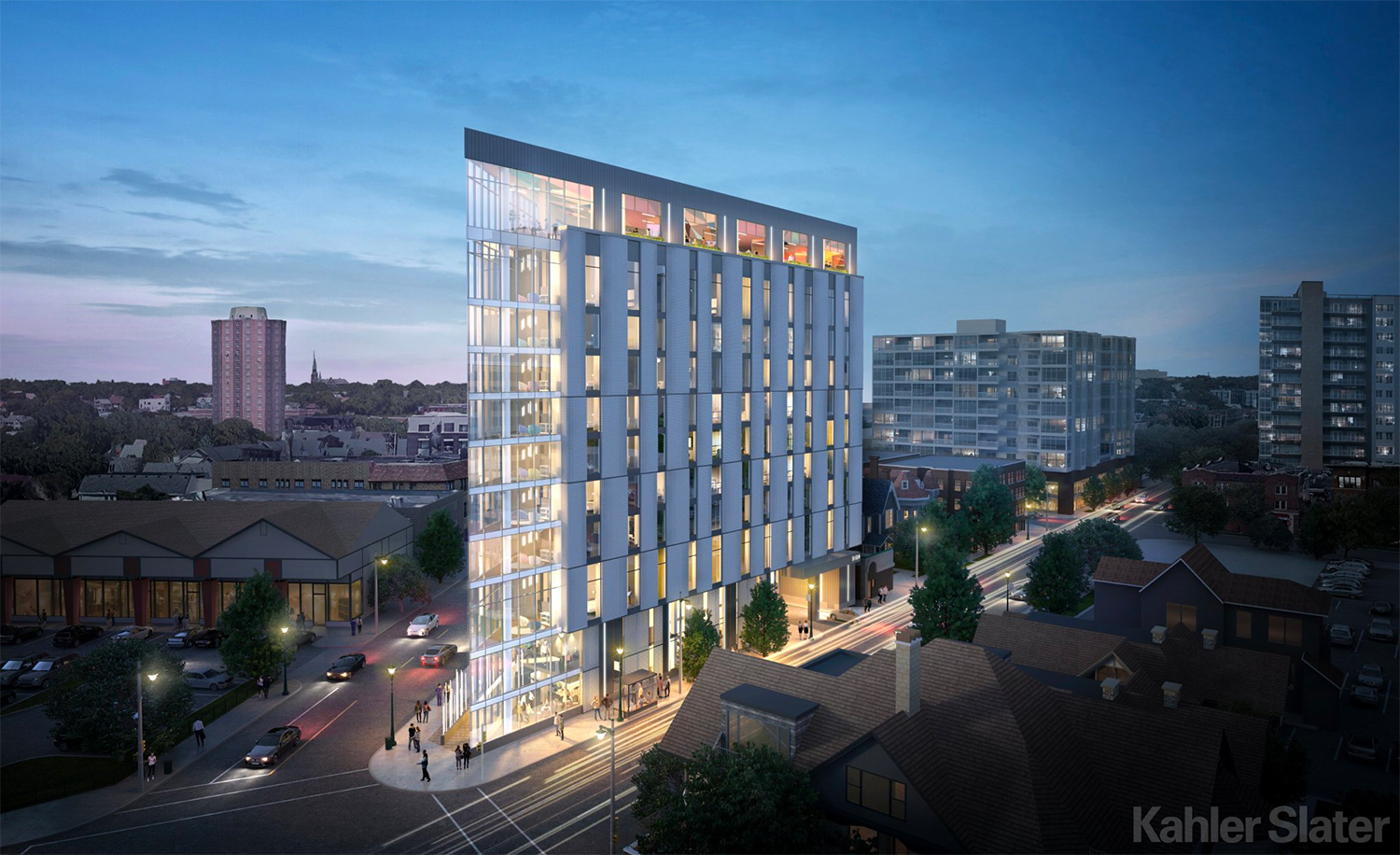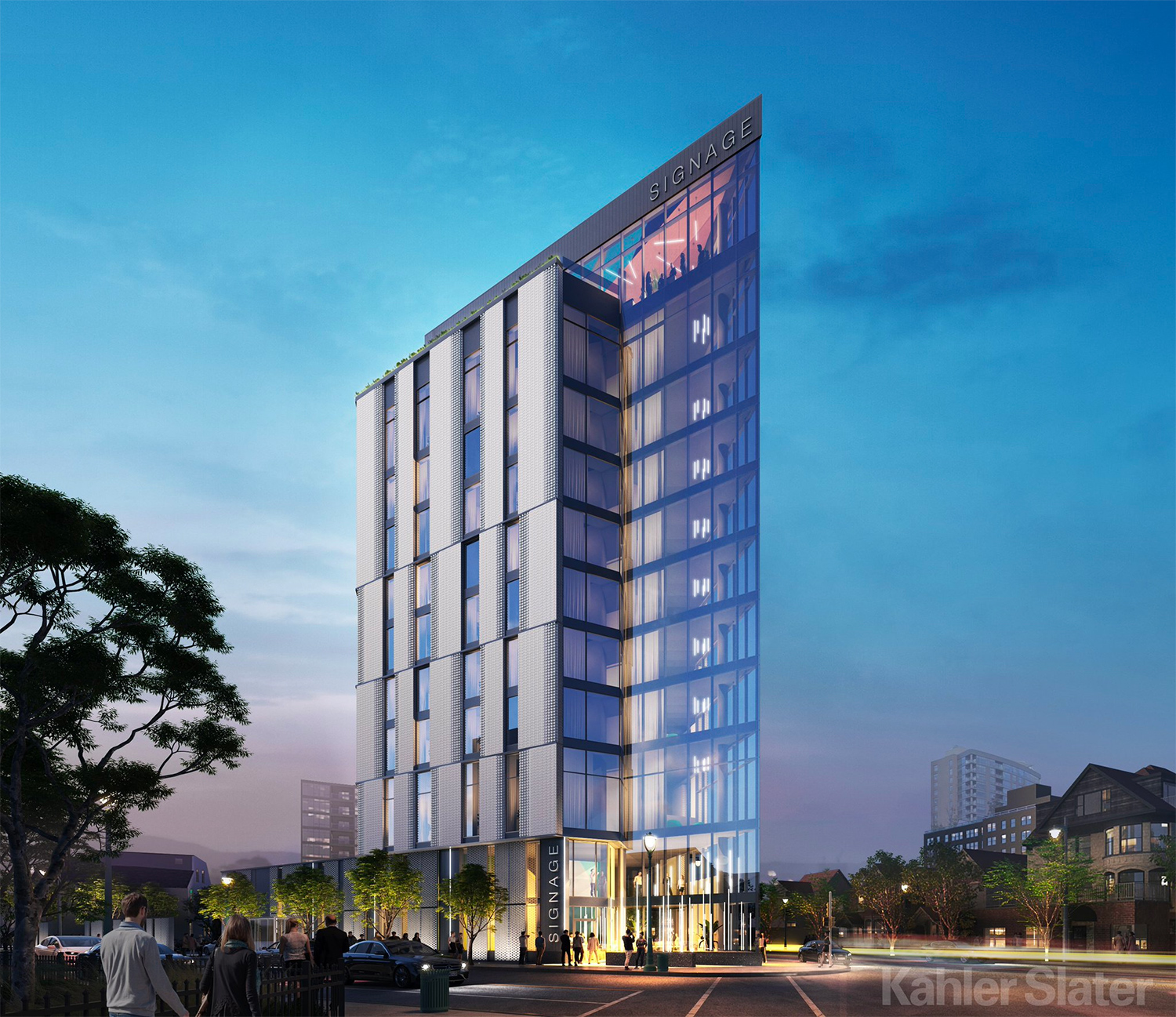 Plans call for a first-floor restaurant and bar, plus an event space on the roof. Urban Milwaukee notes that a parking structure would be built "on a vacant lot owned by Saint John's on the Lake."
Cataldo is a lifelong Brady Street resident. He owns and operates Brady Street bar/restaurants Jo-Cat's Pub, Saint Bibiana, and Dorsia.
"This is a very ambitious plan, but it's super exciting for the neighborhood," Cataldo says. "Being in the bar/restaurant business and being on the street my whole life, I've often heard, especially during different festivals and events at the lakefront, is there anywhere to stay? People want to stay in the neighborhood. This would be a tremendous asset."
A neighborhood meeting dedicated to discussing the plan is set for Monday, January 23 at 6 p.m. at Dorsia. The plan would require a zoning change and final approval from the Common Council.
"We have gotten a tremendous amount of support from the city," Cataldo says. "Something of this level wouldn't be possible without extremely hard work by the new aldermen [Ald. Jonathan Brostoff] who's been really great to work with, and all the people working at the city. The Department of City Development has been fabulous.
"I really think Brady Street is the coolest street in town," he adds. "We're just going to make it cooler."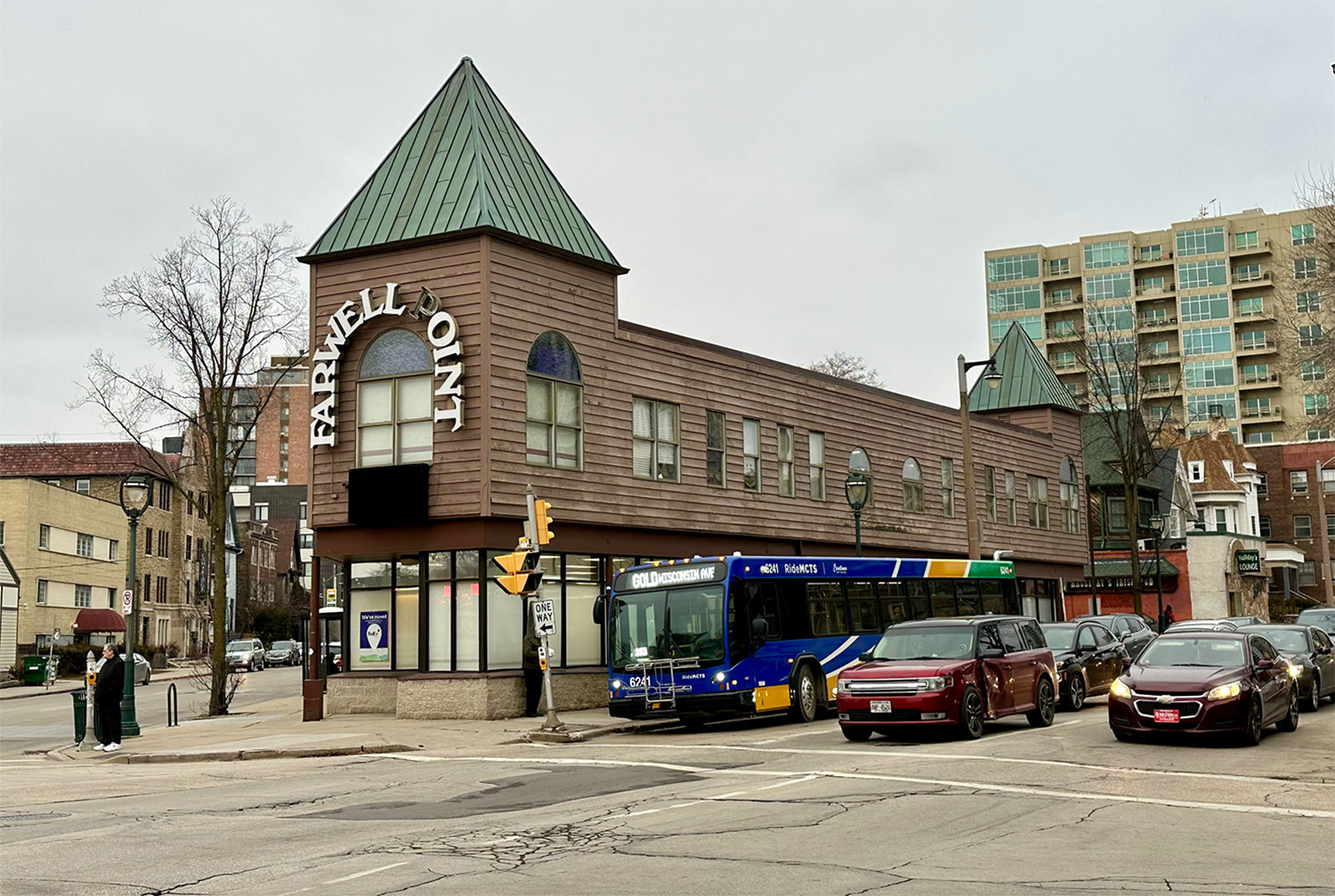 Exclusive articles, podcasts, and more. Support Milwaukee Record on Patreon.
---
RELATED ARTICLES
• Coming soon: a historical documentary about Brady Street, produced by docUWM
• Sweet Joy Brazilian Cafe opening soon in former Brewed spot on Brady Street
• Please enjoy 34 pictures from the 2022 Brady Street Festival
• Get a personal history of Brady Street in the '60s and '70s, via The Leather Shop's Bill Odbert