Anyone who has dipped into a John Gurda book or documentary knows that Milwaukee is steeped in history. Bridge wars, socialist mayors, bronze statue controversies—it's all there, and more. Speaking of "more," the history of one of Milwaukee's most iconic streets is set to get the documentary treatment: Brady Street.
Yes, the Brady Street neighborhood is the subject of a historical documentary from the University of Wisconsin-Milwaukee's docUWM media center. Program Director Sean Kafer is overseeing the student-produced film, which will "take viewers through the history of Brady Street, starting with pre-European settlement to post-pandemic Brady Street."
"This is an exciting opportunity for UW-Milwaukee Film students to get real-life research and production experience and prepare them for post-graduate life," Kafer says. "That's our goal with docUWM, and we're fortunate enough to team up with [Brady Street Business Improvement District Executive Director] Rachel [Taylor] and the Brady Street BID who've given us that opportunity. Collaborating with real clients is something you can't teach in the classroom."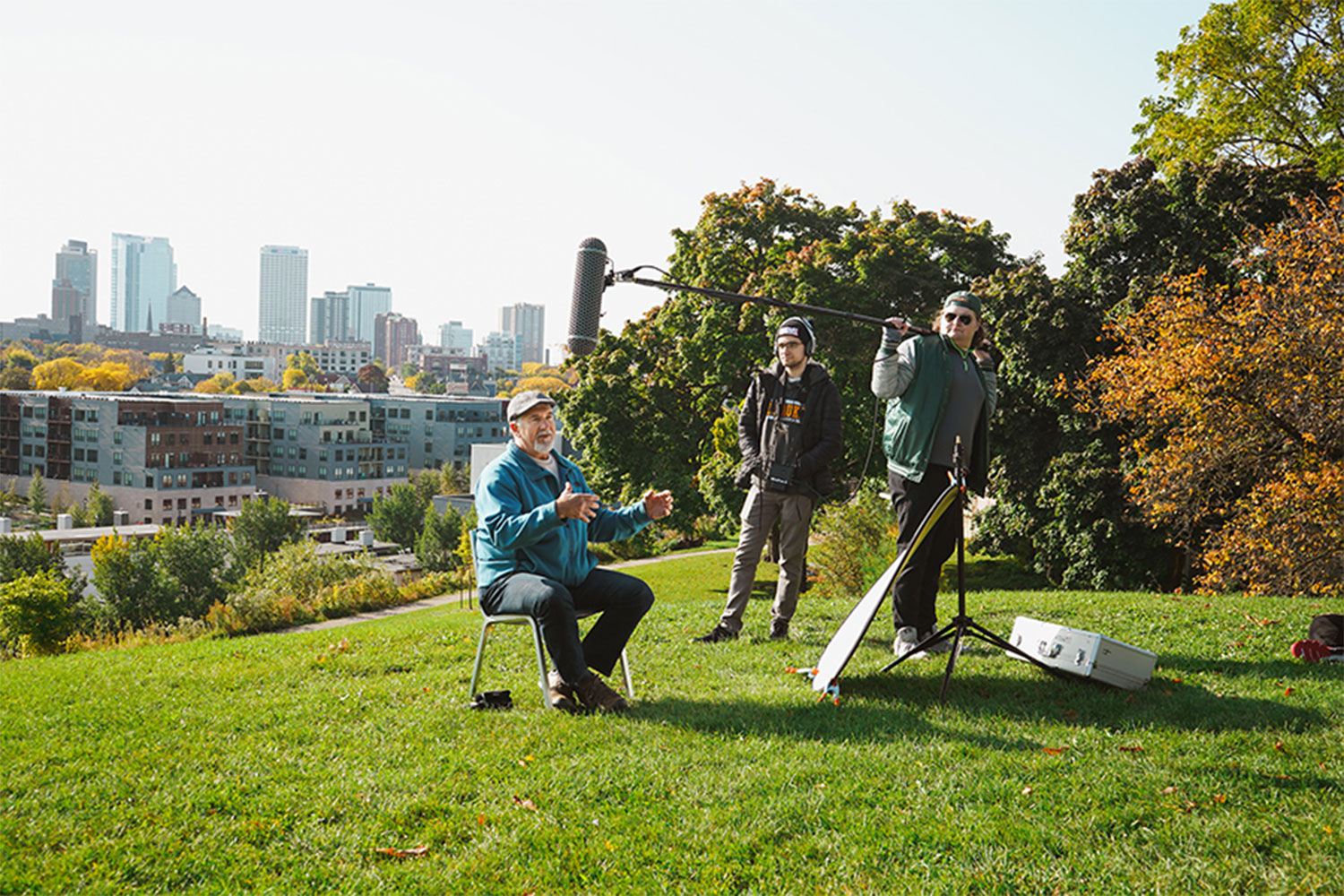 Local historians, Brady Street residents, and many others will be featured in the doc. Filming has already begun, and will continue throughout 2023. Kafer and company hope to wrap things up in time for the 2024 Milwaukee Film Festival, and intend to submit the film to national and international festivals as well.
"This documentary is an excellent way to showcase the rich history and community of Brady Street," says production assistant and Brady Street BID intern Erin Hastings. "Not only am I beyond excited to watch this project unfold for myself, but also I can't wait to share these chronicles of Brady Street with the public. Together we can keep a fundamental part of history alive by listening to the diverse experiences and insights of the residents who have made Brady Street what it is today."
Follow the project's progress and learn more about various fundraising events HERE. In the meantime, get a little leather-related Brady Street history below.
Exclusive articles, podcasts, and more. Support Milwaukee Record on Patreon.
---
RELATED ARTICLES
• Get a personal history of Brady Street in the '60s and '70s, via The Leather Shop's Bill Odbert
• Please enjoy 34 pictures from the 2022 Brady Street Festival
• Sweet Joy Brazilian Cafe opening soon in former Brewed spot on Brady Street