Do you like drinking? Do you like drinking outside? Do you like drinking in places you wouldn't normally expect a lot of (legal) drinking? Then you're in luck, because Milwaukee County Parks' Traveling Beer Garden is making its belated return for 2020.
Originally scheduled to begin at Juneau Park on May 13, the popular series that features two converted fire trucks serving Sprecher Brewery brews (and root beer) at a number of county parks was delayed due to COVID-19 concerns and restrictions. Following that delay, the Traveling Beer Garden series will officially kick off at Froemming Park in Franklin on June 10 and will continue at Doctors Park in Fox Point on June 12. However, County Parks' beer garden season will actually begin today at Whitnall Beer Garden in Greendale.
The announcement also comes with a list of new Beer Garden Guidelines, including encouraging patrons to pay with credit card, wear masks, and stay six feet apart from people not in their household. Beer will be served in single use cups only this year, and there will not be any live music. You can see the list of guidelines below.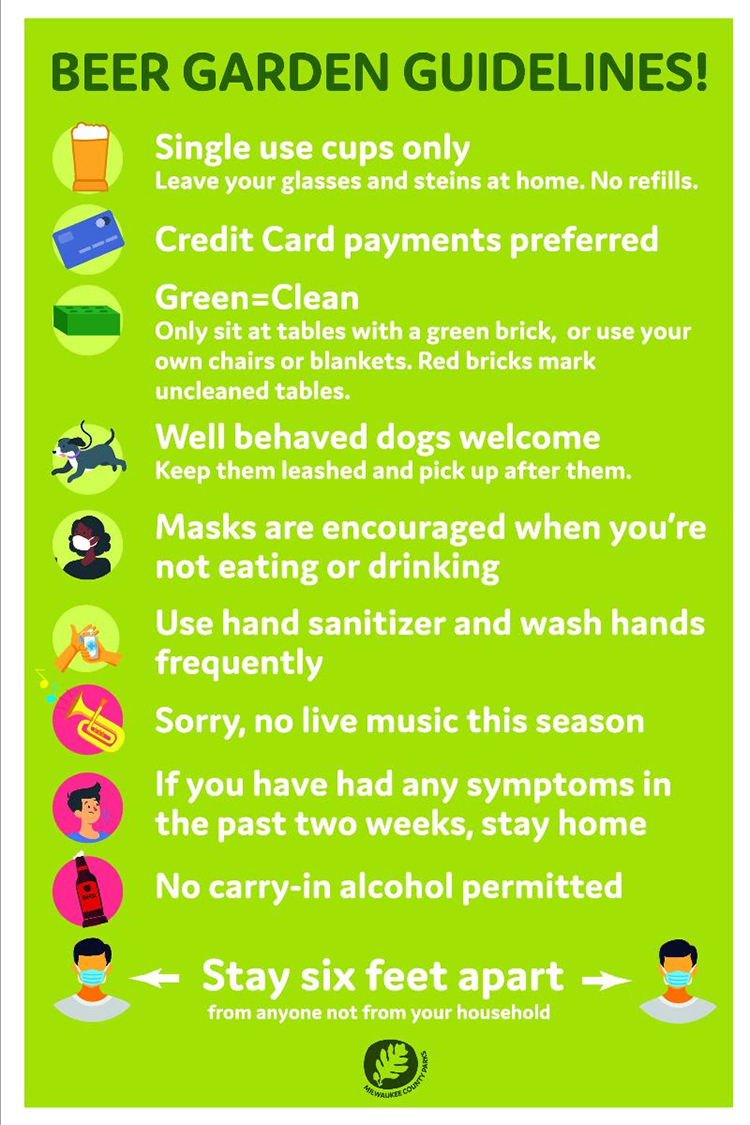 If you're planning to visit a beer garden soon (or you're hoping to visit later this spring or summer when you feel comfortable doing so), here's the Traveling Beer Garden schedule:
Roll Out the Barrel Tour Schedule
Doctors Park, June 12 – June 21
Grant Park, June 24 – July 12
Lake Park, July 15 – August 3
Greenfield Park, August 5 – August 23
Pass Me a Pint Tour
Froemming Park, June 10 – June 28
Kletzsch Park, July 1 – July 19
McCarty Park, July 22 – August 9
Juneau Park , August 12 – September 7