Mega Media Xchange has been a longtime staple of Milwaukee's East Side, at the corner of Brady Street and Farwell Avenue, buying and selling video games, movies, music, toys, and other electronics.
But its days occupying the second floor of the "Farwell Point" building at 1709 N. Farwell Ave. have been numbered ever since the announcement that an 11-story hotel was planned for the site. Mega Media Xchange (MMX) is the only remaining tenant in the building, taking up the full second floor. The first floor was formerly occupied by a FedEx Office, which moved out in early 2022.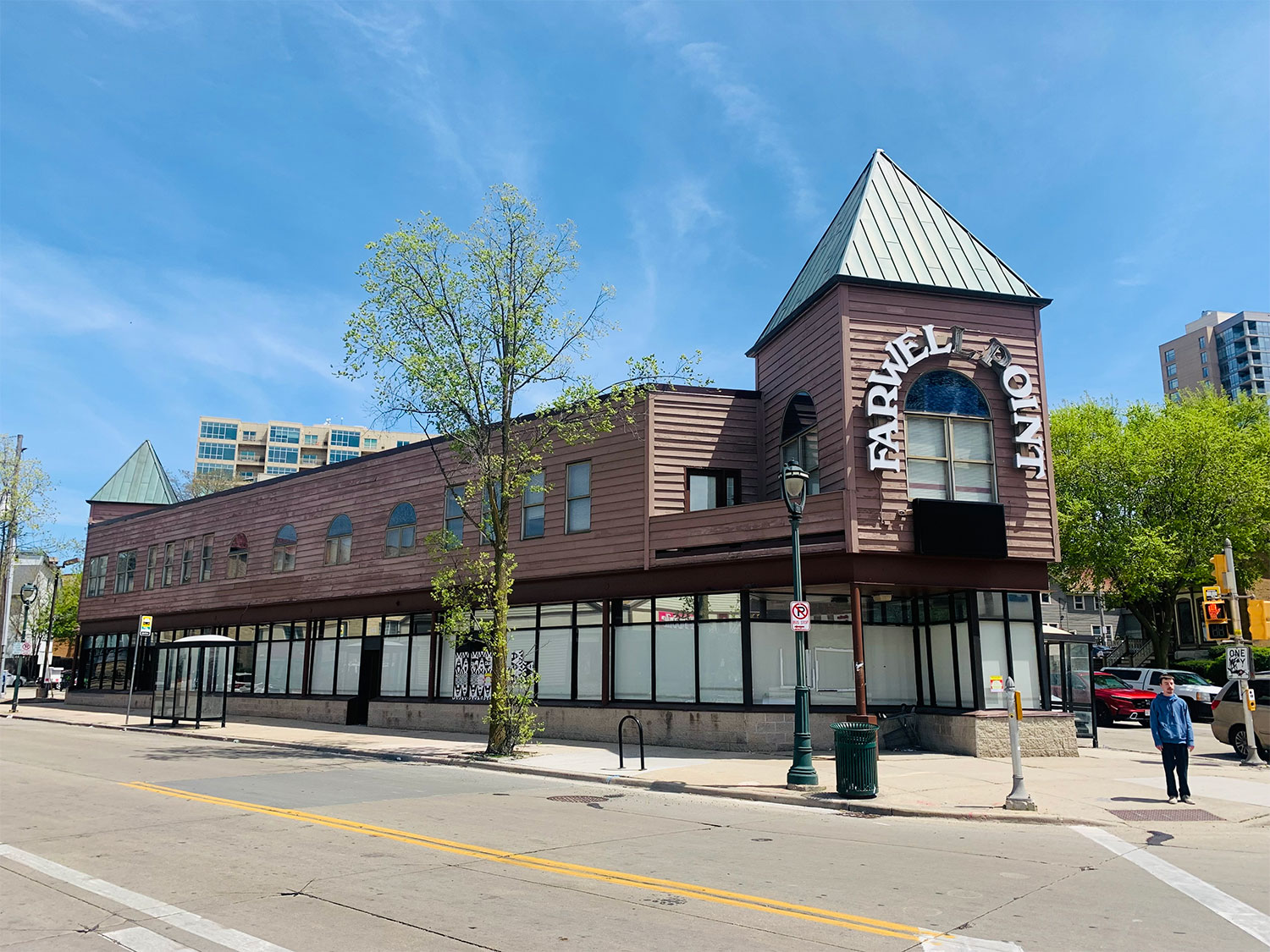 Klein Development, led by developer Michael Klein, and Jeno Cataldo, owner of several Brady Street restaurants and bars (Jo-Cat's Pub, Saint Bibiana, Dorsia) are partnering in the effort to redevelop the site. They purchased the building in July 2022.
Last month, the Milwaukee Common Council unanimously approved a zoning change allowing the development to proceed.
Now, MMX has been given a 60-day notice to move out. An exact final date for the store is still being determined, but it will be closing at some point in July.
The store shared the news on social media, saying "Hello All! It's been a really fun 15 years and we love you Milwaukee, but unfortunately the Mega Media Xchange at 1709 N. Farwell Ave. Milwaukee WI 53202 is permanently closing sometime in the next 60 days to make way for the new Eastside Hotel Development!"
Mega Media Xchange's owner purchased the store's former location on Brady Street as a Disc-Go-Round in 1997. The store's name was later changed to CD MAX and then changed again to Mega Media Xchange when it moved to its current location in 2008. The store's owner also owns MMX's Brookfield, Franklin, and Madison locations.
The Franklin location is also going to be closing in August due to staffing shortages.
The Brookfield location, purchased in 1998, and the Madison location, which was purchased last year from a former PrePlayed branch, will remain open.
So, effective immediately, the East Side store is having a closing sale, with 20% off all DVDs, Blu-rays, and toys and and 10% off video games.
There has been no set date for demolition of the current building nor groundbreaking for the planned hotel. But the 60-day notice has now been officially issued, accelerating plans to close the store.
Exclusive articles, podcasts, and more. Support Milwaukee Record on Patreon.
---
RELATED ARTICLES
• Brady Street meeting shows support for hotel, concern for other Brady Street issues
• "This would be a tremendous asset": 11-story hotel planned for Brady and Farwell
• Brady Street officially exploring pedestrianization options, hires GRAEF and TKWA for study
• Coming soon: a historical documentary about Brady Street, produced by docUWM