Today is August 8, 2018. Coincidentally, today is also apparently International Cat Day. Please don't fault us for nearly forgetting this momentous annual occasion that's reserved for celebrating, honoring, and revering our furry friends. The summer has simply gotten away from us.
While, unfortunately, we don't have any new cat-crafted content to share with you on this special holiday, our archives just so happen to be stocked with a respectable amount of articles devoted to felines. If you want a brief moment of pause (or "paws") from the drudgery of world news, consider reading, looking at, or listening to everything we've ever published about cats in our near-five-year history.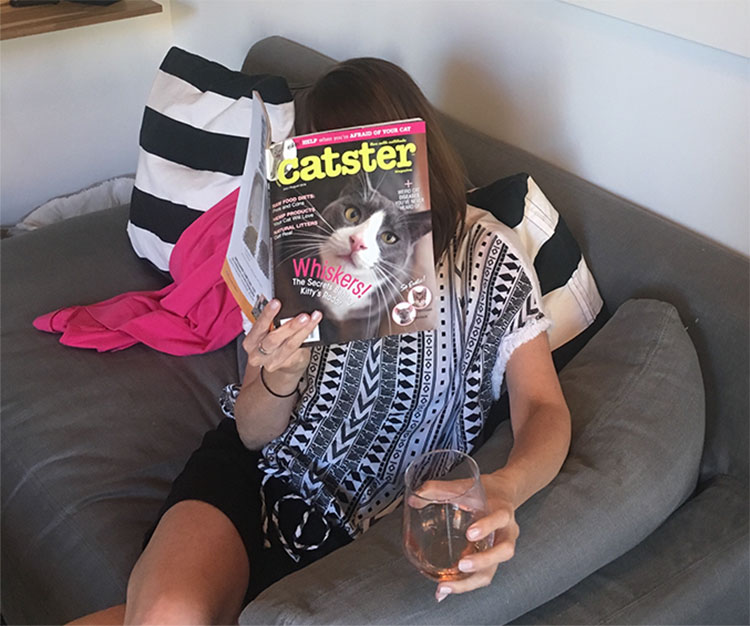 The catnap coziness of all the cats at the new Sip & Purr cat cafe, ranked
"While all were thoroughly enjoyable and would make for wonderful companions (adopt them!), some were truer masters of the catnap. Here are our rankings of who was able to achieve the most maximum levels of blissed-out comfort during our visit."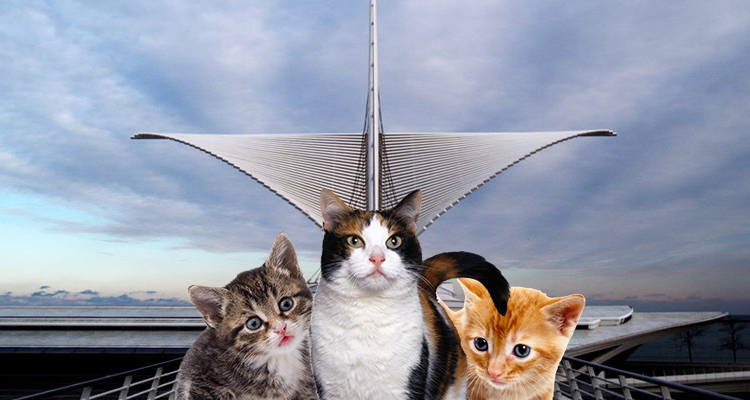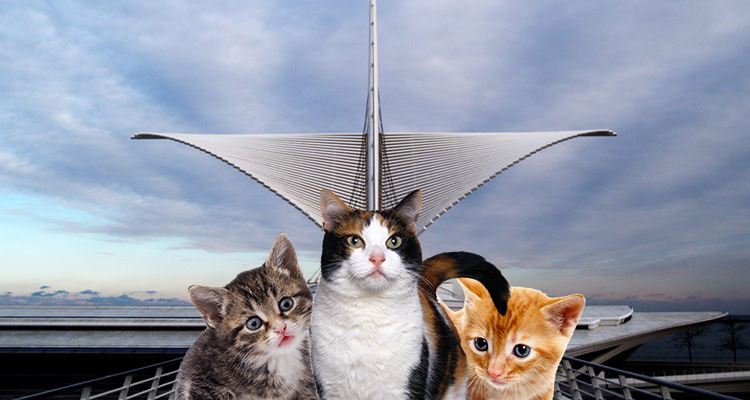 A comprehensive guide to finding cats at Milwaukee Art Museum
"The gorgeous and sprawling Milwaukee Art Museum hosts a world class art collection that ranges from paintings to sculpture to photographs to mixed-media assemblages, and everything in between. If having this amenity right at your finger tips isn't enough to get you away from your computer or phone for a few hours, perhaps the fact that MAM is home to a healthy number of pieces that feature cats—kittens and house cats, as well as lions, tigers, lynxes, even a puma—will do the trick."
UW-Oshkosh professor and Big Lebowski superfan Paul Niesen talks Lebowski Fest, "The Dude," cats
"Well, I'm going to see if I can get my cat into the basement, because he's driving me nuts."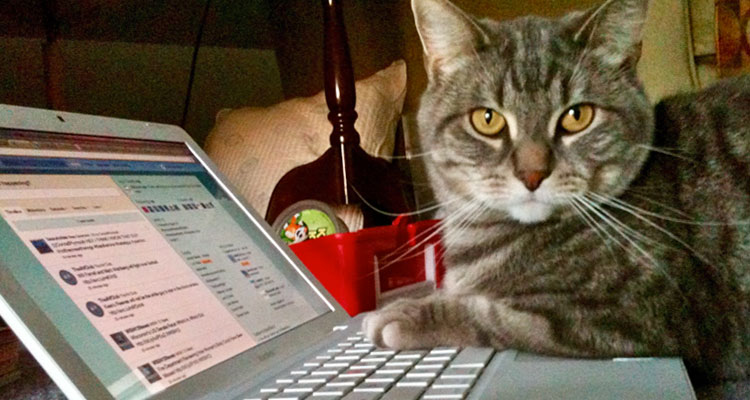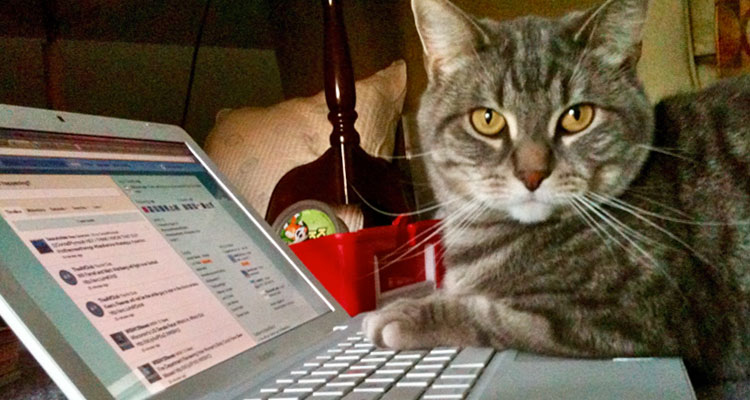 "Cat Videos Live!" is coming to Turner Hall, is something we all need right now
"So, to paraphrase Dionne Warwick, what the world needs now are cat videos. Lots of cat videos. Preferably in a live, communal setting, so we can all huddle around the prehistoric campfire one last time before the whole thing goes to pot. After all, you can't hear the death throes of civilization when Mr. Puddles is tumbling off his little carpet tower and into a dish of decorative potpourri."
On The Record Episode 98: Milwaukee pets with MADACC
"Every year, Milwaukee Area Domestic Animal Control Commission (a.k.a. MADACC) rescues approximately 11,000 stray, mistreated, and abused animals. As part of the organization's "regulation and care services," MADACC strives to help give animals a second chance through adoption. MADACC recently started its "Pit Bull Prrroud" promotion, in which pit bulls can go to good homes for only $45, and adult cats can be adopted free of charge."
13 standout moments from the 2016 Milwaukee Film Festival
"A gorgeously shot documentary about thousands upon thousands of stray cats roaming through the streets (and sewers) of Istanbul? Sign us up. A gorgeously shot documentary that ends up being just as much about the people who love and look after the cats as the cats themselves? Like we said, sign us up. Kedi was not only terrific on every level, but, during a standing-room-only screening at the Downer, it elicited the most 'awww!'s and 'ohhh's we've ever heard at a movie. Four paws up!"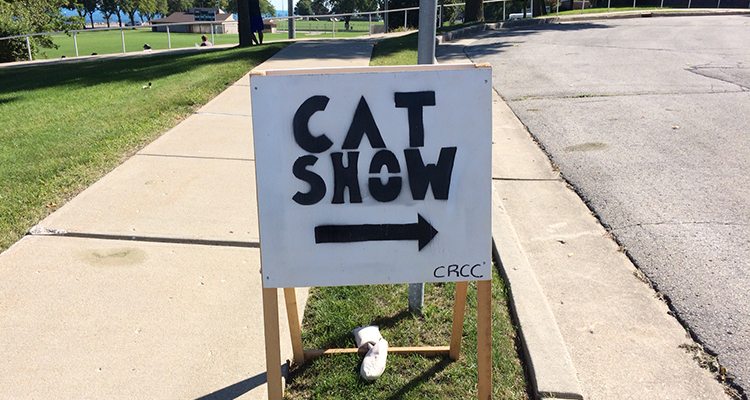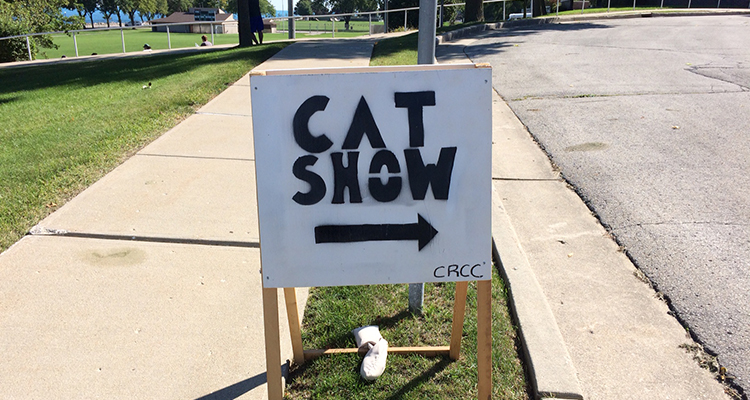 Dispatches from the Feline Groovy Cat Show
"There, the posh lakeside confines of Racine Civic Centre's Memorial Hall played host to fierce competition, unmatched cuteness, a loose '60s theme, and about 200 cats, all of which came together to take the form of the Feline Groovy Cat Show."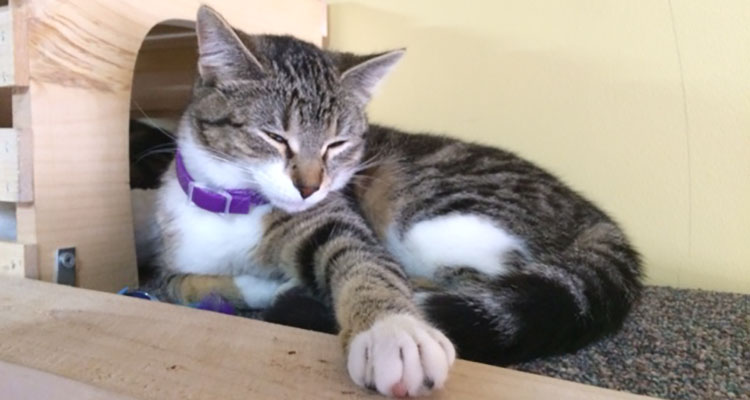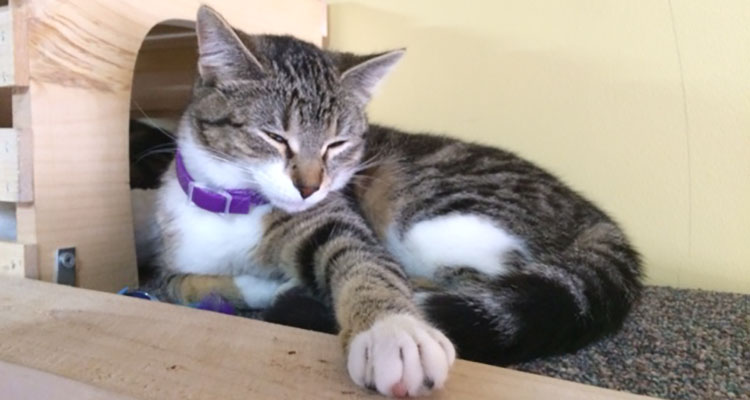 I went to Wisconsin's first "cat cafe" and it was pretty weird
"Still, with visions of a purrfect Saturday propelling me westward on I-94, I made the semi-inconvenient hour-and-a-half journey to take in the sights, sounds, and the overriding uncomfortable oddity of Wisconsin's first cat cafe."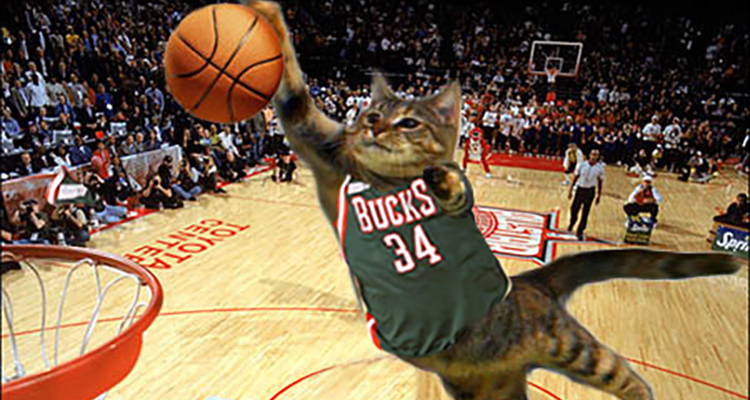 Could a cat change the trajectory of the Milwaukee Bucks' season?
"But perhaps the most troublesome statistic of them all, the one that could summon the most vitriol from devoted basketball fans across the state of Wisconsin, is that there are seemingly zero players on the current Milwaukee Bucks 15-man roster who own a cat."
Extra Points: 25 bullshit things you can do during the Packers bye
"Cats are great furry companions, yet there are so many without a good home. Be a hero and adopt a cat already."
Heavy Hand visits the motherfucking zoo in "Motherfucking Bobcat" video
"Also, it's worth noting that no motherfucking bobcats appear in the animal-themed video for 'Motherfucking Bobcat.'"
Tracklist: 8 bizarre Milwaukee Kickstarter campaigns
The fact that potato salad, of all things, is inspiring such irrational Internet-love is a bit surprising; the irrational Internet-love for cats, however, is a self-evident rule of the universe. Back in 2008, Milwaukee photographer Kate Funk created a calendar featuring 12 pictures of her vaguely grumpy cat, AC, dressed in various ridiculous outfits.