Here at Milwaukee Record, we employ a sentient machine known as the Great Job Milwaukee Bot to keep track of the city's many appearances on dopey online lists, as well as any time a national publication deigns to acknowledges our pathetic Midwest existence. Enjoy?
Let's get right to it: A ranking of 2021's Best Cities For Witches was just released by—who else?—lawn care website Lawn Love. Milwaukee came in at a paltry 140 out of 200. One of the reasons for our fair city's low ranking? Not enough covens. We beg to differ.
Shit, beyond Cöven, we can name at least three real-deal Milwaukee witches off the tops of our heads. OnMilwaukee's Molly Snyder has a whole witch-related series called "Hold My Broom," for goodness' sake. A lowly 140? That's senseless!
"We compared the 200 biggest U.S. cities based on access to tarot readers, astrology classes, and, of course, covens," says Lawn Love. "We also looked for cities brimming with natural healers, herbalists, and metaphysical supply stores." Using this scientific methodology, Lawn Love determined that New York and Los Angeles are the top two cities for witches. Laredo, Texas, meanwhile, is the worst city for witches. Milwaukee finds itself wedged between Fontana, California (tied at 140) and Memphis, Tennessee (142). Madison, Wisconsin comes in at 151, probably because the city's Halloween shenanigans aren't what they used to be.
Oh, and if you're interested in picking up a VHS copy of Coven, follow the man himself on Twitter. He occasionally makes extra copies available, and he'll even sign them and everything. We snagged one a few months ago. Thanks again, Mark!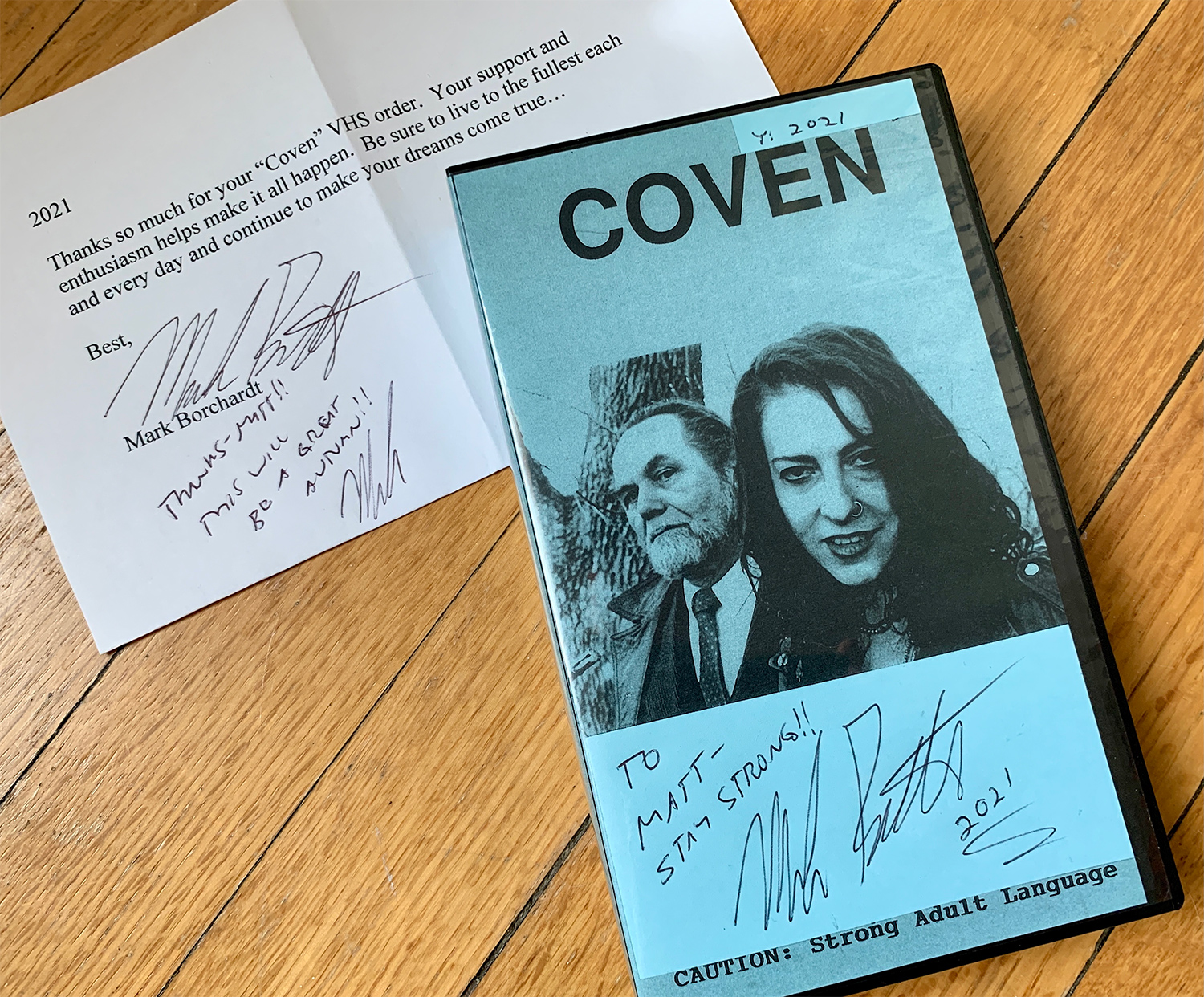 Exclusive articles, podcasts, and more. Support Milwaukee Record on Patreon.
---
RELATED ARTICLES
• Great Job, Milwaukee! We're horny
• Great Job, Milwaukee! Milwaukee is the 87th best city for naked gardening
• Great Job, Milwaukee! The New York Times spent 36 hours in Milwaukee and had a nice time
• Great Job, Milwaukee! Gwyneth Paltrow's awful "Goop" website likes our food
• Great Job, Milwaukee! Vogue thinks Milwaukee is "cool and underrated"
• Great Job, Milwaukee! We really clicked the hell out of that Vogue article