Our weekly Tracklist is brought to you by the 2018 Milwaukee Film Festival.
It technically isn't Halloween until next Wednesday, but the vast majority of Milwaukee's seasonal celebrations are to take place over the weekend. From Friday night through October 31 itself, the city will play host to cover concerts, beer release block parties, holiday-specific stand-up shows, burlesque performances, frightening film screenings, restaurant pop-ups, Fleetwood Mac, and more. And that's not even counting the '90s costume costume contest Dustin Diamond is judging at On The Border!
If you've yet to make plans or you're just looking to make the most of one of the year's best weekends, check out our guide of Milwaukee Halloween events.
FRIDAY, OCTOBER 26
Head On Electric + Fox Face, and Matt Joyce @ Circle-A Cafe
Though not fully holiday-themed, this show is still scary good. Enjoy a rare performance from Head On Electric, an appearance by the ever-busy and always-awesome Fox Face, and a solo set from The Midwest Beat's Matt Joyce.
The Whale Goes Wonka @ Lost Whale
The young Bay View bar will go full Wonka on Friday with candy, cocktails, a chocolate fountain, golden tickets, and a costume contest.
Thunderstruck AC/DC Tribute @ Shank Hall
Sabbath X MKE @ Company Brewing
Halloween Movie Double Feature @ Riverwest Public House
SATURDAY, OCTOBER 27
Doomsday @ Fuel Cafe 5th Street
Fuel Cafe and Lakefront Brewery will celebrate 20 years of collaboration by partnering once more on a block party and a limited-release variant of the iconic Fuel Cafe stout. From noon to 6 p.m., a festival called Doomsday will bring food, band, vendors, and a "post-apocalyptic, chaotic Halloween party" to a portion of 5th Street outside the new Fuel location. A brutal batch of bands—including Northless, Moon Curse, Cashfire Sunset, Tan, and more—will provide the afternoon's soundtrack.
If the ability to enjoy one last festival well into autumn isn't enough for you, perhaps the opportunity to try the ultra-rare Doomsday beer will bring you out. The bourbon barrel-aged Fuel Cafe Imperial Stout clocks in at a sturdy 11.5 percent ABV, and will ONLY be available at this event. Once it's gone, it's gone. Lakefront will also have other limited drafts and firkins available.
Stand-Up Spooktacular @ Mojo Dojo (Urban Harvest Brewing)
Mojo Dojo (inside Urban Harvest Brewing Company) will host the annual Halloween Stand-Up Spooktacular show. See top-notch local humorists like Carter Deems, Ryan Lowe, Ryan Mason, Stacy Pawlowski, and Christopher Schmidt perform stand-up sets in character. Some of this year's costumes include a Merman, Edgar Allan Poe, Ruth Bader Ginsburg, and Robin.
Hocus Pocus Dance Party @ High Dive
"The No Stress Collective is back and spookier than ever! As part of The Nightmare On Center Street 4, the curse of the Sanderson Sisters comes alive for one night only! Ride your broomsticks (or vacuum cleaners) to HIGH DIVE."
Nightmare On Center Street 4 @ Company Brewing, Jazz Gallery, Quarters, Club Timbuktu, Mad Planet
The multi-venue Riverwest Halloween party will return for its forth year, bringing with it a stacked lineup of local and national talent. Company Brewing, Club Timbuktu, Jazz Gallery, Quarters, and Mad Planet will host acts like TAJ, (ORB), They Guanus, Dirty Dancing, and more. DJs and surprise artists are promised, too.
Pete Donnelly Combo + Dusk, and Poison Hearts @ Cactus Club
A member of the Figgs, a performance from Dusk, and The Obsoletes (and Tabman from Holy Shit!) playing a Ramones cover set?! We're there.
Hocus Pocus On Locust with Conundrum, Spare Change Trio, and Tonbi Claw @ Linneman's Riverwest Inn
A Very Gritty Halloween Party @ Riverwest Public House
SUNDAY, OCTOBER 28
Fleetwood Mac @ Fiserv Forum
Fiserv Forum's first full month in operation ends in grand fashion, as the legendary likes of Fleetwood Mac grace the new arena.
Milwaukee Record Halftime Show with Telethon @ Cactus Club
Packers. Free halftime tunes from Telethon. Snacks. Touchdown shots.
MONDAY, OCTOBER 29
Halloween Scareoke @ Riverwest Public House
Halloween Scareoke is just like the Public House's normal Monday night karaoke, except 100 percent scarier. Enjoy free candy and feel free to come in costume. Costume contest winners can win "prizes and glory" in the process.
Surgeons In Heat Video Shoot and Holiday Party @ Club Anything
SuicideGirls: Blackheart Burlesque @ Turner Hall
The Blair Witch Project @ Avalon Theater
TUESDAY, OCTOBER 30
Milwaukee Film Festival After Party with Platinum Boys + King Courteen @ Company Brewing
With the decision to move Milwaukee Film Festival back a few weeks, the sprawling city-wide fest now overlaps with Halloween. As a result, Company Brewing gets to host an excellent Tuesday night holiday-adjacent MFF After Party that features Platinum Boys, King Courteen, and—yes!—Milwaukee Record Re-Porter available on tap and in cans.
Bounce and Fling Party to Support Randy Bryce @ Bounce Milwaukee
The Blair Witch Project @ Avalon Theater
WEDNESDAY, OCTOBER 31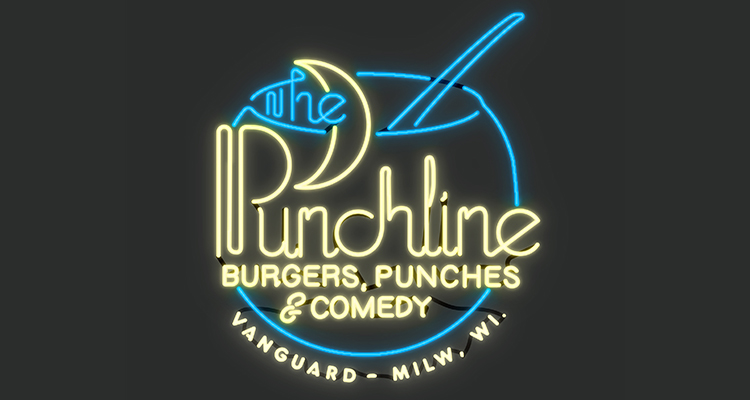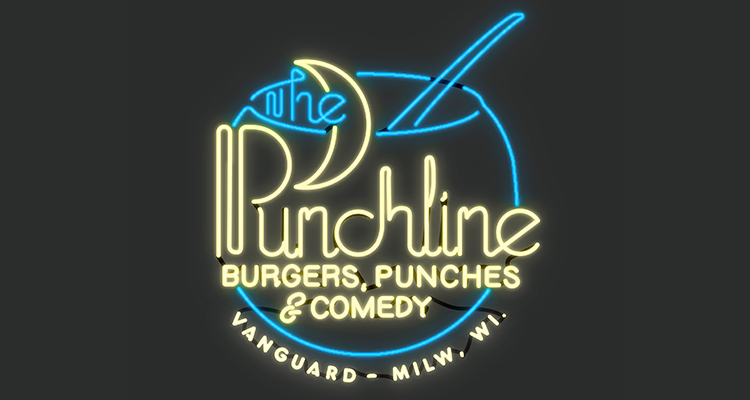 "The Punchline" restaurant and comedy club pop-up @ The Vanguard
The Vanguard has been known to take things to the next level for around Halloween. For one night in late October of 2015, the business changed its name to Golden Dragon and specialized in Chinese cuisine. The following year, Vanguard served up seafood as a single-night venture called "Hook Line & Sinker." Last year, the business took the holiday theme to weirder, more obscure, and infinitely more awesome territory when it spent Halloween as a Seinfeld tribute restaurant known simply as "A Restaurant About Nothing."
So how will The Vanguard transform this year? You're going to laugh! The night of Wednesday, October 31, the sausage joint will temporarily turn into "The Punchline," an '80s-style comedy club. Not only will the The Punchline offer oodles of laugh from a talented lineup of Milwaukee comedians, chef Patrick "Paddy" Joyce created some comedian-inspired burgers, and Ricky Ramirez has crafted some punch and punch bowl concoctions for the occasion. And there's sure to be a surprise or two along the way. Patrons are encouraged to dress as their favorite comedians "or, honestly, just dress '80s."
MKExpanded: Halloween Edition @ Cactus Club
Featuring Shun Million, Tru West, Spaidez, PaperStacks, ADHD, Troy Tyler, and Marques Carson.
Ghost @ Riverside Theater
Halloween Listening Party with Warhola Cats @ Tonic Tavern
The Blair Witch Project @ Avalon Theater