If you follow Milwaukee Record, you know that Milwaukee/Chicago artist Mauricio Ramirez is painting a three-story mural of Milwaukee Bucks superstar Giannis Antetokounmpo on the east facade of the 600 EAST building in downtown Milwaukee. Here's what the mural looked like on April 26: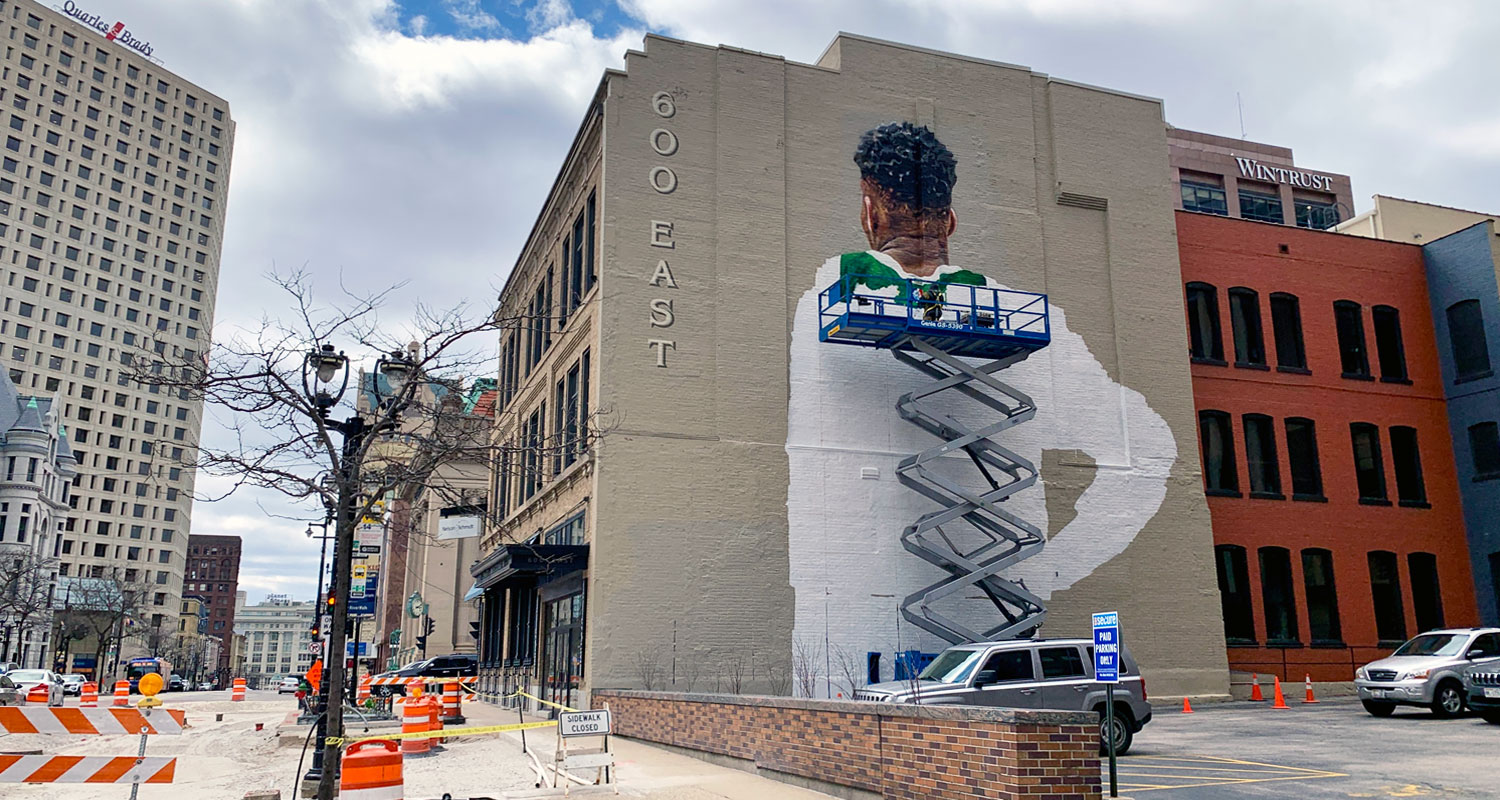 If you follow the Milwaukee subreddit, you know that the mural has been the subject of approximately 8,000 update posts, each one showing slight progress on a shoulder, an arm, or an errant strand of hair. Seriously, in between posts about Kias and that big cruise ship that docked here last week, r/milwaukee has been nothing but Giannis mural updates, 24/7.
In that spirit, here's what the mural looked like this morning: Monday, May 9, at 7:41 a.m. We're sorry we didn't do a minute-by-minute thing, or even a daily update. We'll do better next time.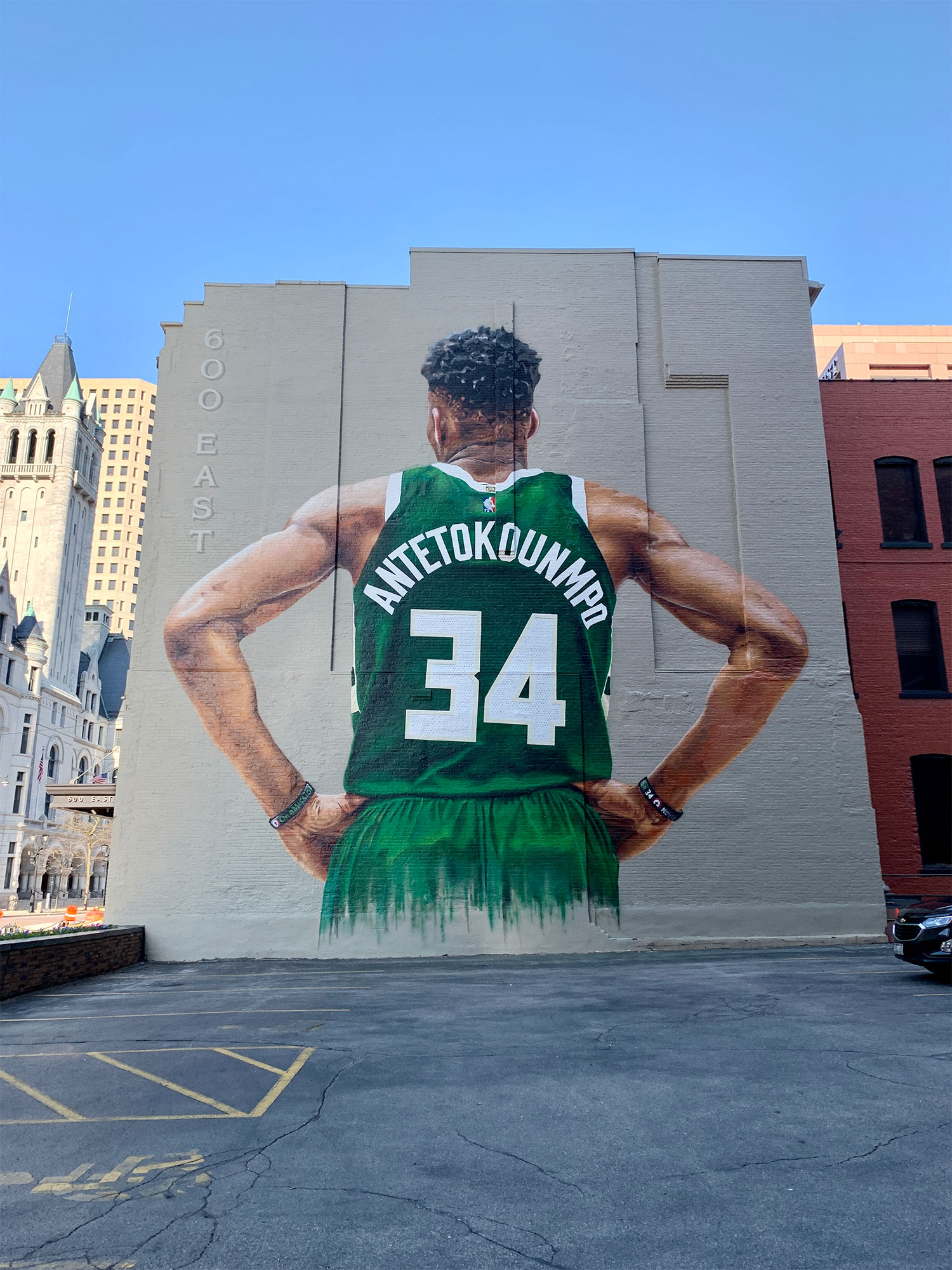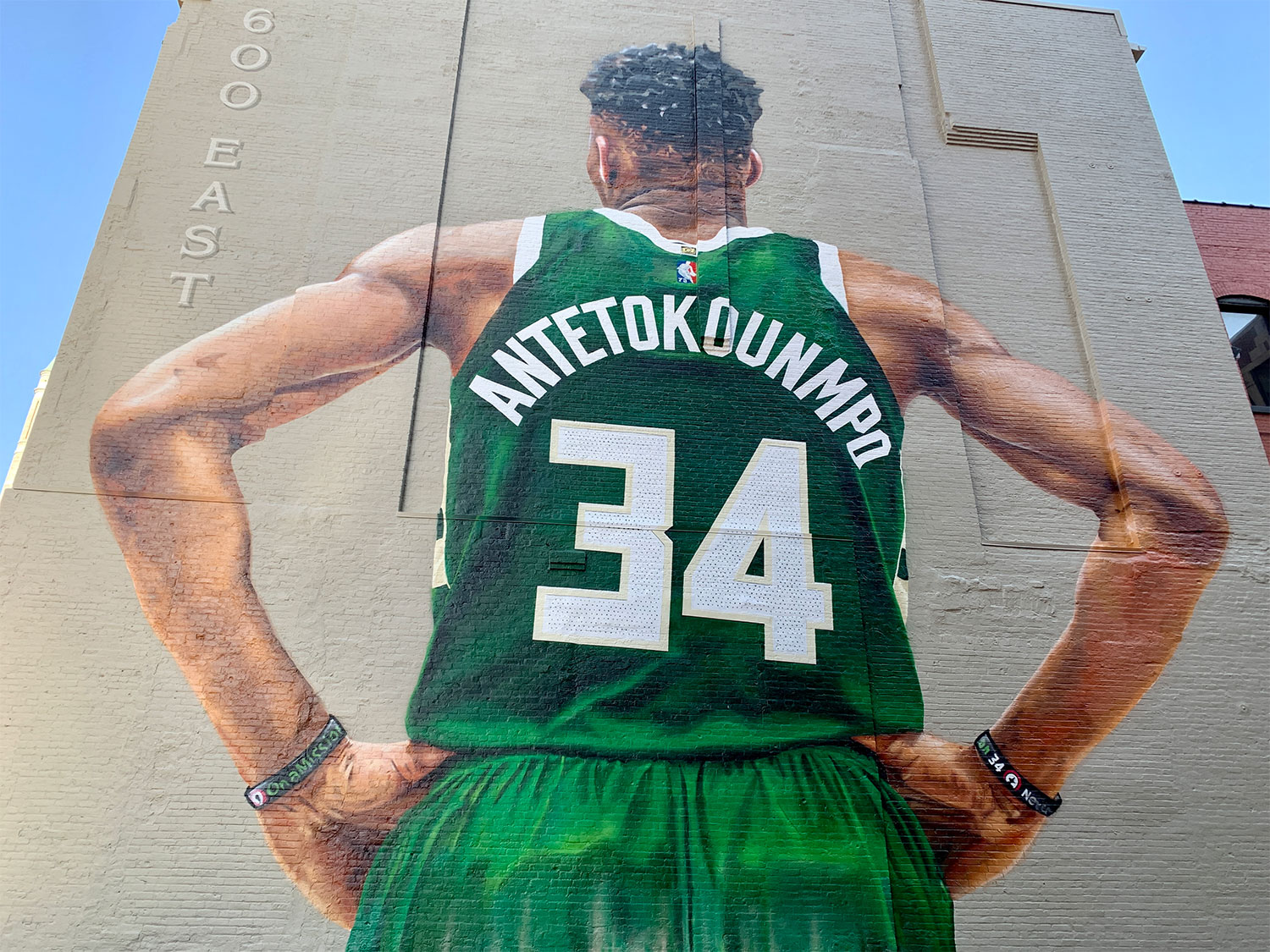 So there you go! It looks finished? Or super close to finished? Either way, we agree with the other dude who was taking pictures this morning: "This looks fucking awesome."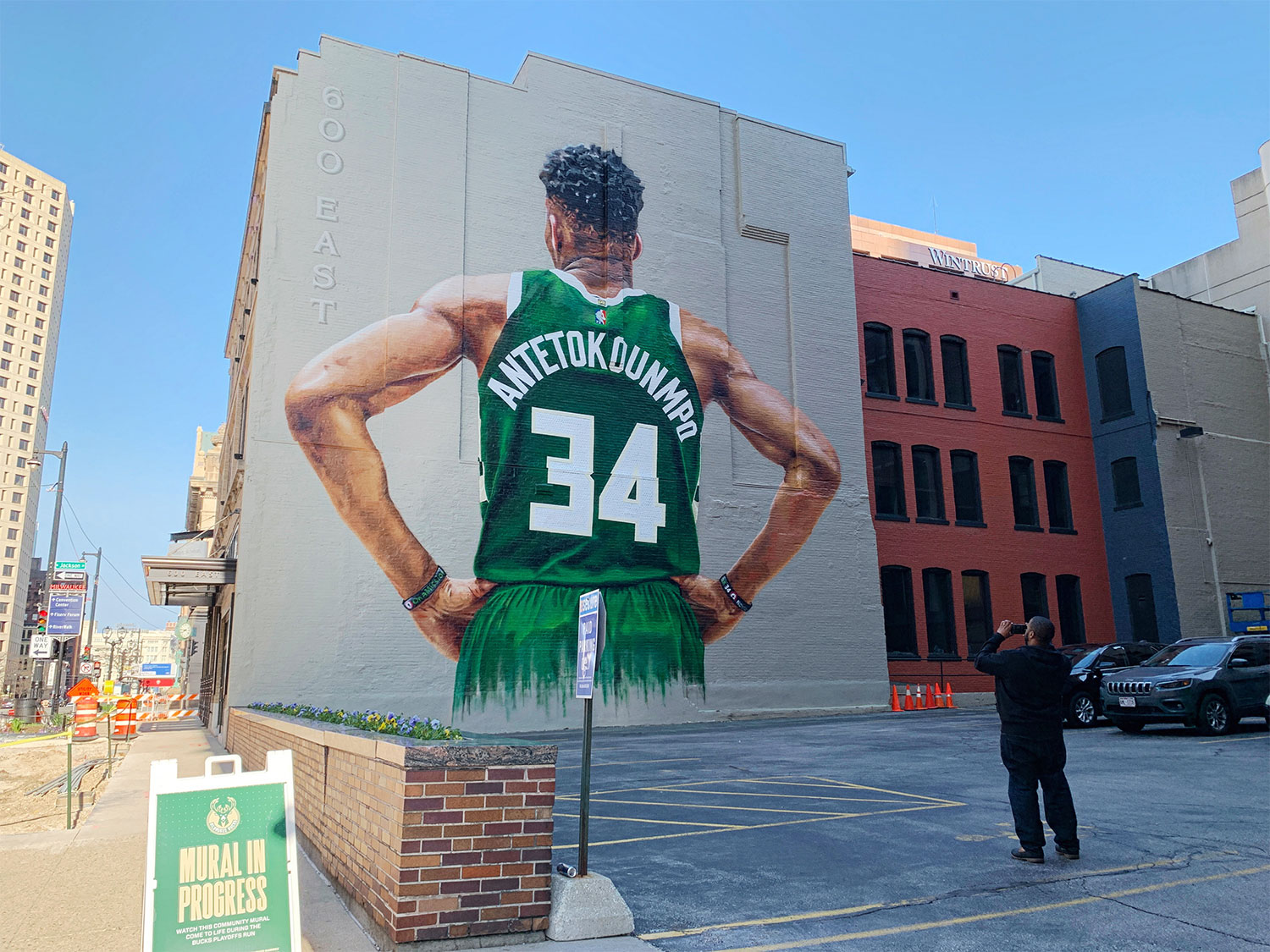 Exclusive articles, podcasts, and more. Support Milwaukee Record on Patreon.
---
RELATED ARTICLES
• Mandatory Milwaukee: Giannis Antetokounmpo, Milwaukee ambassador
• Gear up for a Bucks playoff run with some pictures of Giannis Antetokounmpo murals
• Take a look at The Highbury's almost completed Giannis Antetokounmpo mural
• Giannis has (almost) joined Yelich on Walker's Point mural