In our MKE Music Rewind series, we revisit notable Milwaukee music that was released before Milwaukee Record became a thing in April 2014.
My introduction to live, local music came courtesy of a place called the West Bend Teen Factory. Located on a funky side street near lovely Regner Park in lovely West Bend, Wisconsin, the Teen Factory was a big concrete box that checked all the all-ages "teen center" boxes: beat-up ping-pong tables, a pair of dirty couches, a couple of arcade games, a makeshift stage and a surprisingly robust sound system. The Teen Factory figured heavily in my early '90s teenage years; for someone who grew up 30 minutes away in the boring ol' town of Mayville, the Teen Factory—and hell, West Bend in general—was a magical land of cool kids, cool music, and cool trouble. I'm so glad I got to experience it. I'm so glad it all happened before the internet.
Of the many cool regional bands that blew through the Teen Factory (Alligator Gun, Figurehead, Sandbox, Slurr, maybe Citizen King?), none were cooler than Milwaukee/West Bend band Compound Red. The band's name was cool. The band's slightly-older-than-me members (John Lyman, Andy Reis, Mike Allen, Dave Henderleiter, and later Jim Minor) were cool. The band's screamy vocals, anthemic guitars, and breakneck rhythms were cool. The band had a song called "Suck," and nothing screamed "EARLY '90S" quite like a roomful of flannel-clad "alternative" kids gleefully screaming the word "SUCK" along with a band playing at a teen center.
"Suck" was from Compound Red's excellent 1993 album Mr. Microcosm. (Listen to it HERE, via MKE Punk.) I remember being blown away by the record, and weirdly intimidated: it was loud and angry, but the songs stuck like glue. Opener "She Moves" was raw and rollicking; "Door To Door" was moody and manic; "Time Of Your Life" (not the Green Day song), meanwhile, was the kind of blistering, bittersweet, "remember when we were young?" song that only a young person could write.
Compound Red broke up before the dawn of the new millennium, but the band's 12-year-run was nothing to sniff at. As a Bandcamp bio explains:
The year was 1987 and 3 friends from high school decided to buy instruments and start a band in a small town where there were no bands. Fast forward 10 years and thousands of miles later, they were playing SXSW, CMJ and releasing their own music.

In 1999, Compound Red played their last show in their hometown of Milwaukee, WI with Fugazi, Jets To Brazil & The Promise Ring.
Here they are in 1996, on tour with The Promise Ring:
And here they are a decade later, at a reunion show that I'm pretty sure I was at and that I'm pretty sure featured an Alligator Gun reunion, too:
Out of curiosity, I took a little trip via Google Maps to see what became of the West Bend Teen Factory. Surely it must be an apartment building by now, or maybe an empty lot. Nope! It looks like it's a Boys & Girls Club: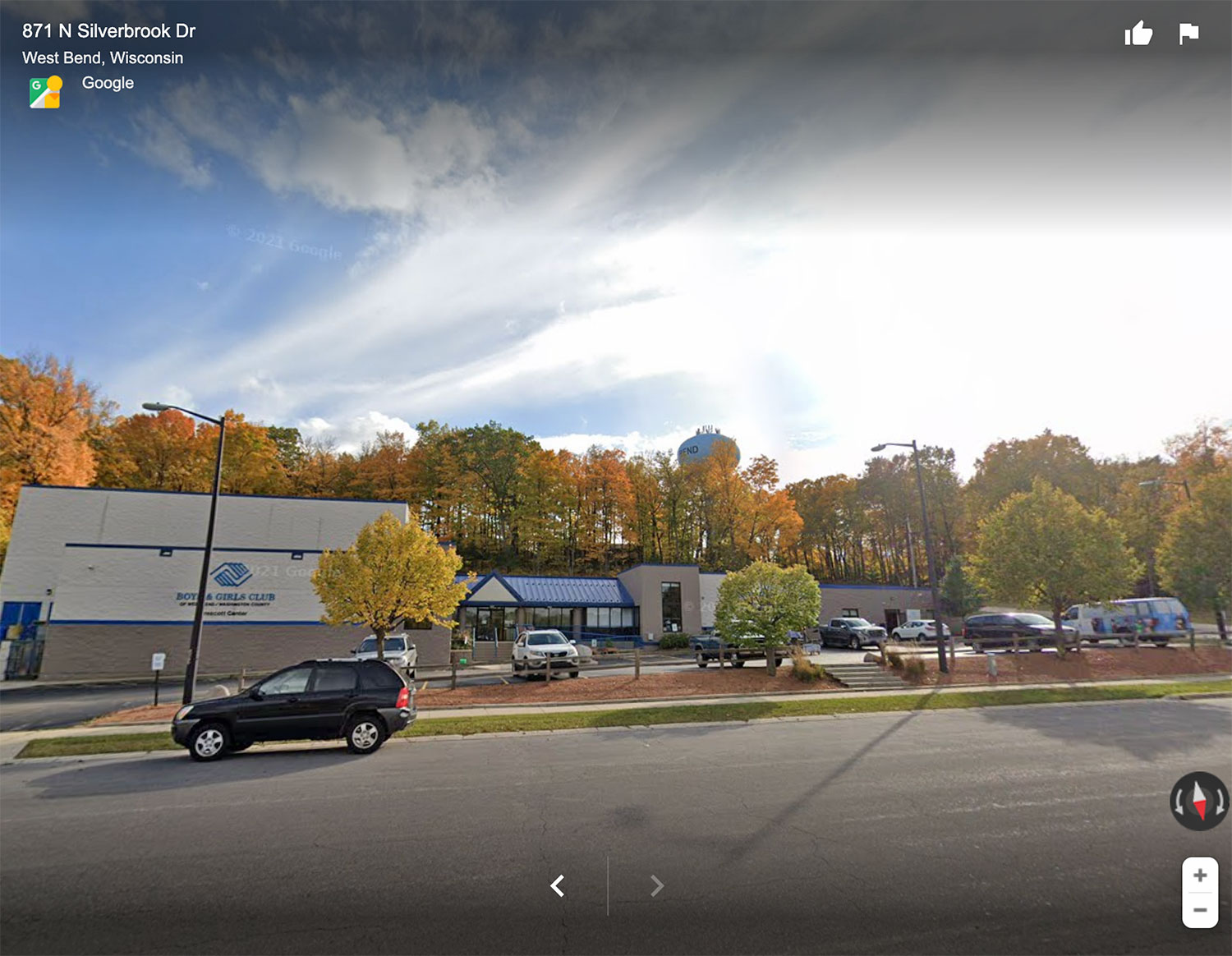 That makes me happy. Keep it loud, kids, and keep it cool.
Exclusive articles, podcasts, and more. Support Milwaukee Record on Patreon.
---
RELATED ARTICLES