Tomorrow afternoon, your Milwaukee Bucks will begin a playoff series against the Miami Heat. The number three seed Bucks finished the abbreviated season 20 games over .500 and will face a Heat team that ousted them from the postseason last year. It's a big series, and hopefully the first of many match-ups the Bucks will have en route to bringing a championship back to Milwaukee at long last.
We could speculate how the first round series will go. We could crunch some numbers and say the offseason addition of Jrue Holiday could what ultimately brings Milwaukee over the top to emerge from the East and have a true title shot. We could talk about how deep Milwaukee's bench is. But instead of doing all that, let's just look at some Milwaukee-made Giannis Antetokounmpo murals and get pumped for the playoffs, shall we?
Here are some photos of three such works of art in the city. As always, please let us know of any we missed in the comments. Go Bucks!
By Fred Kaems
(3600 S. Clement Ave.)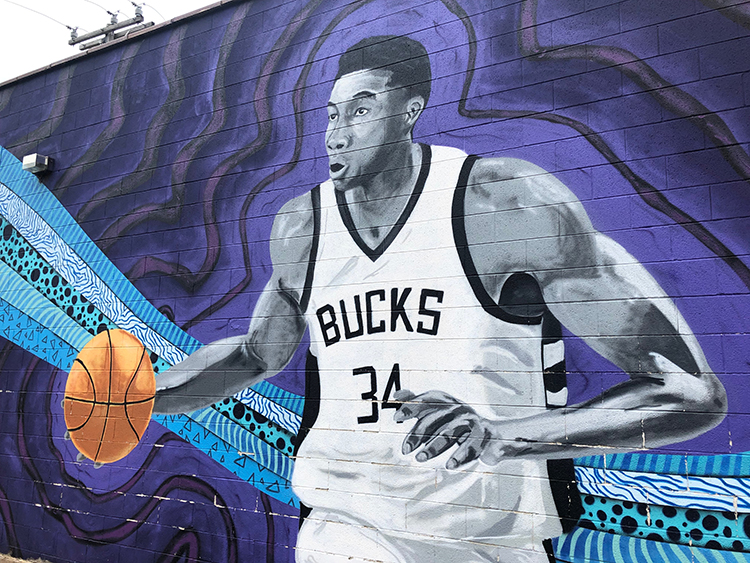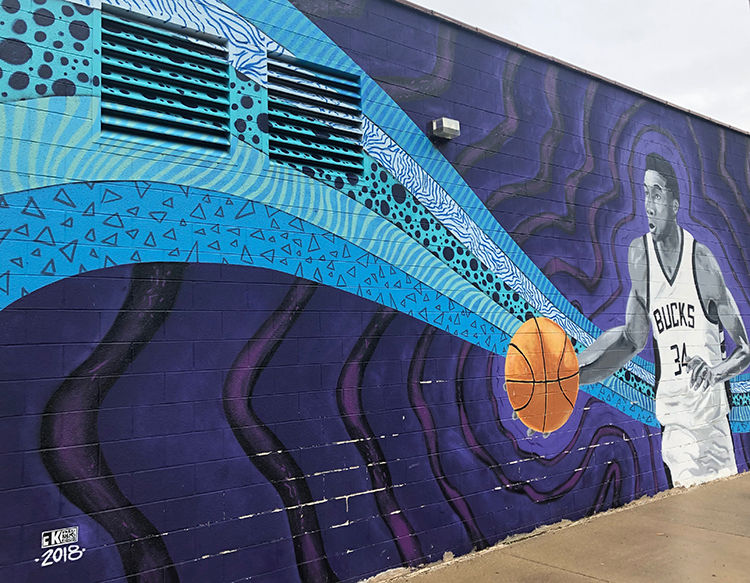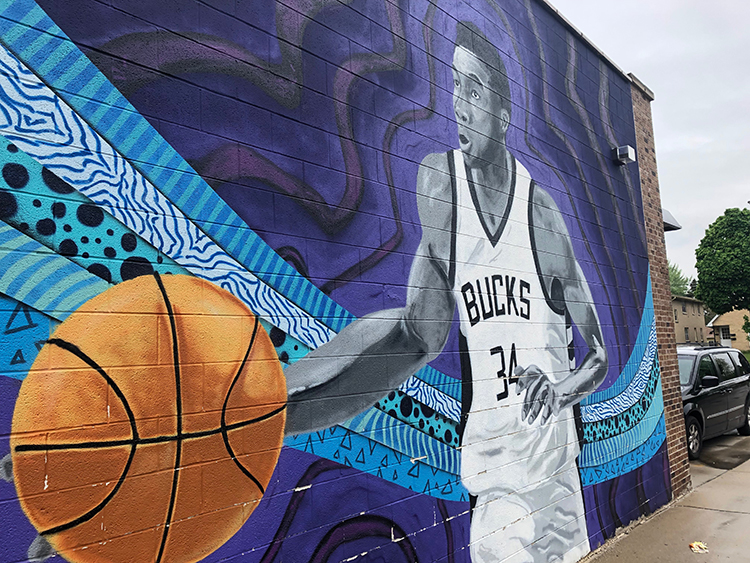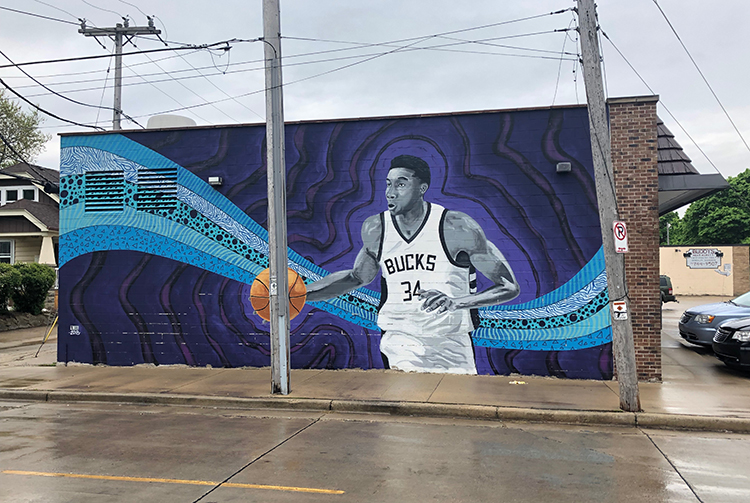 Designed by Jeff Redmon and
painted by Ruben Alcantar
(2322 S. Kinnickinnic Ave.)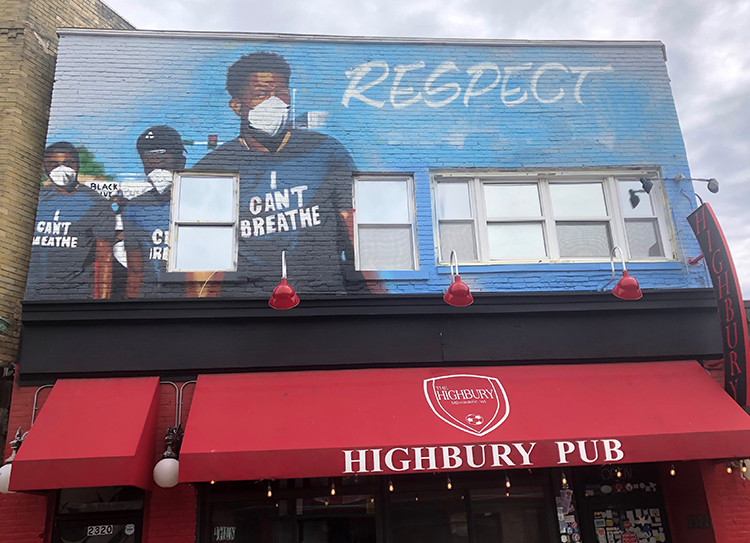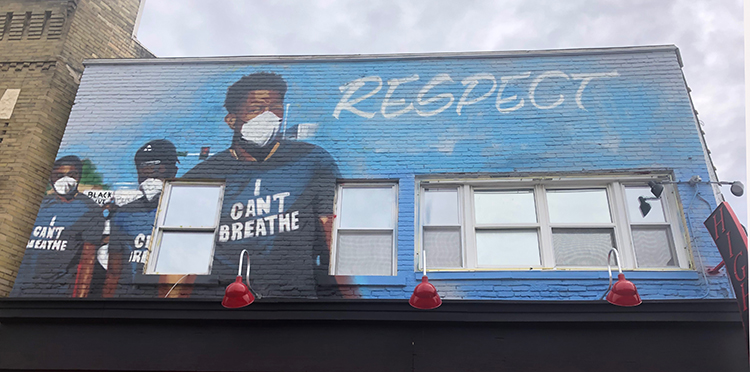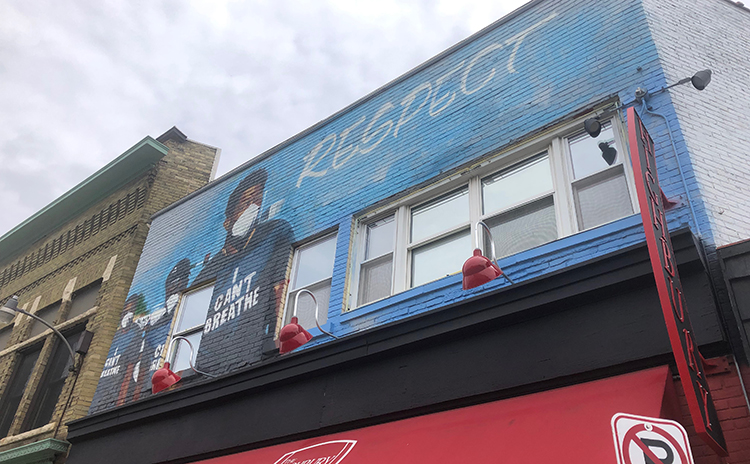 By Shawn Dekay
(327 W. National Ave.)