Yep, it's Milwaukee Bucks superstar Giannis Antetokounmpo, of course.
Well, it's a Giannis mural, to be exact. The three-story, 54′ by 56′ mural is currently being painted on the east facade of the 600 EAST building, at 600 E. Wisconsin Ave. in downtown Milwaukee. It's gonna be BIG.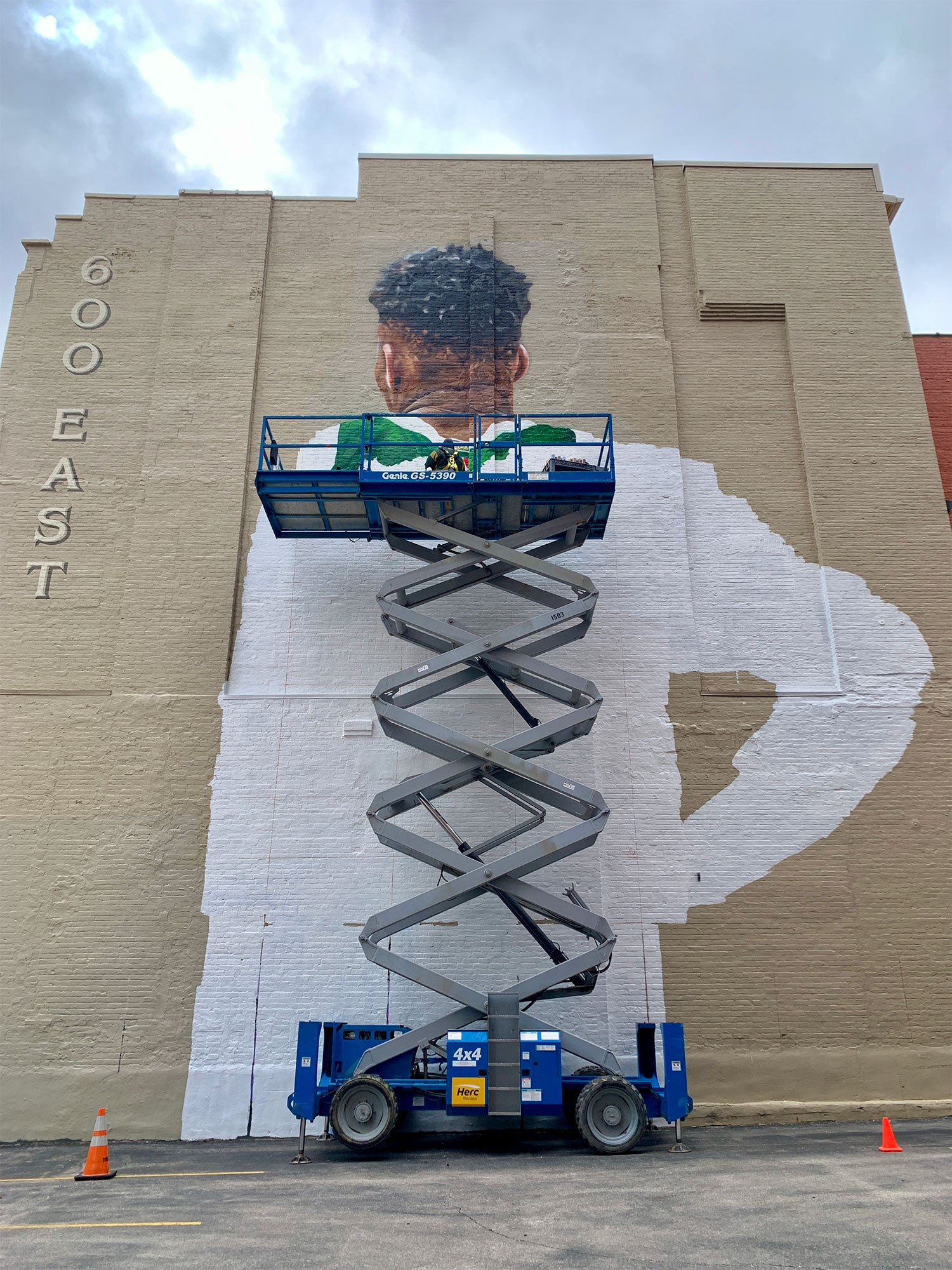 The mural is the work of Milwaukee/Chicago artist Mauricio Ramirez, and is being presented by the Bucks, Milwaukee Downtown Business Improvement District #21, and 600 EAST. The towering creation is expected to be completed in the next two weeks, weather permitting.
"I'm honored to paint this photorealistic mural of Giannis Antetokounmpo on Wisconsin Avenue, a prime location in downtown Milwaukee," Ramirez says in a press release. "This collaboration is a nod to one of the greatest basketball players in the game and what he has done and continues to do for our city."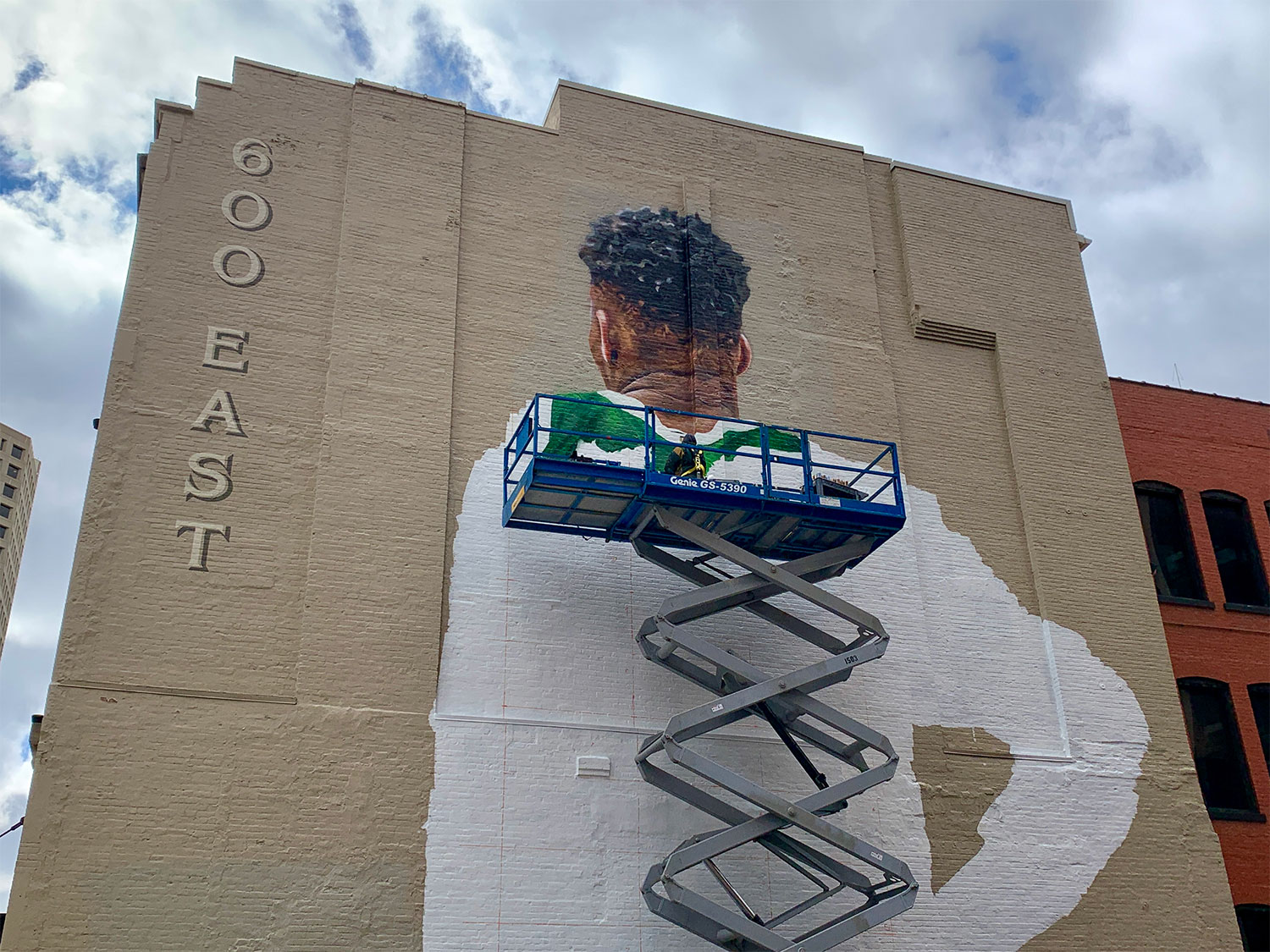 Ramirez is no stranger to Milwaukee. His creations can be found throughout the city, downtown and otherwise. (His mural of Selena, along with the old 5th Street La Fuente, was demolished in 2021.)
Giannis, meanwhile, is no stranger to Milwaukee murals. That video of him extolling the beauty and warmth of Milwaukee while standing on a desolate beach on a 50-degree day in March should be immortalized in mural form, too.
Anyway, go Giannis, go Bucks, and go Milwaukee! Here's a bonus picture that we took this morning of a rainbow leading to Fiserv Forum.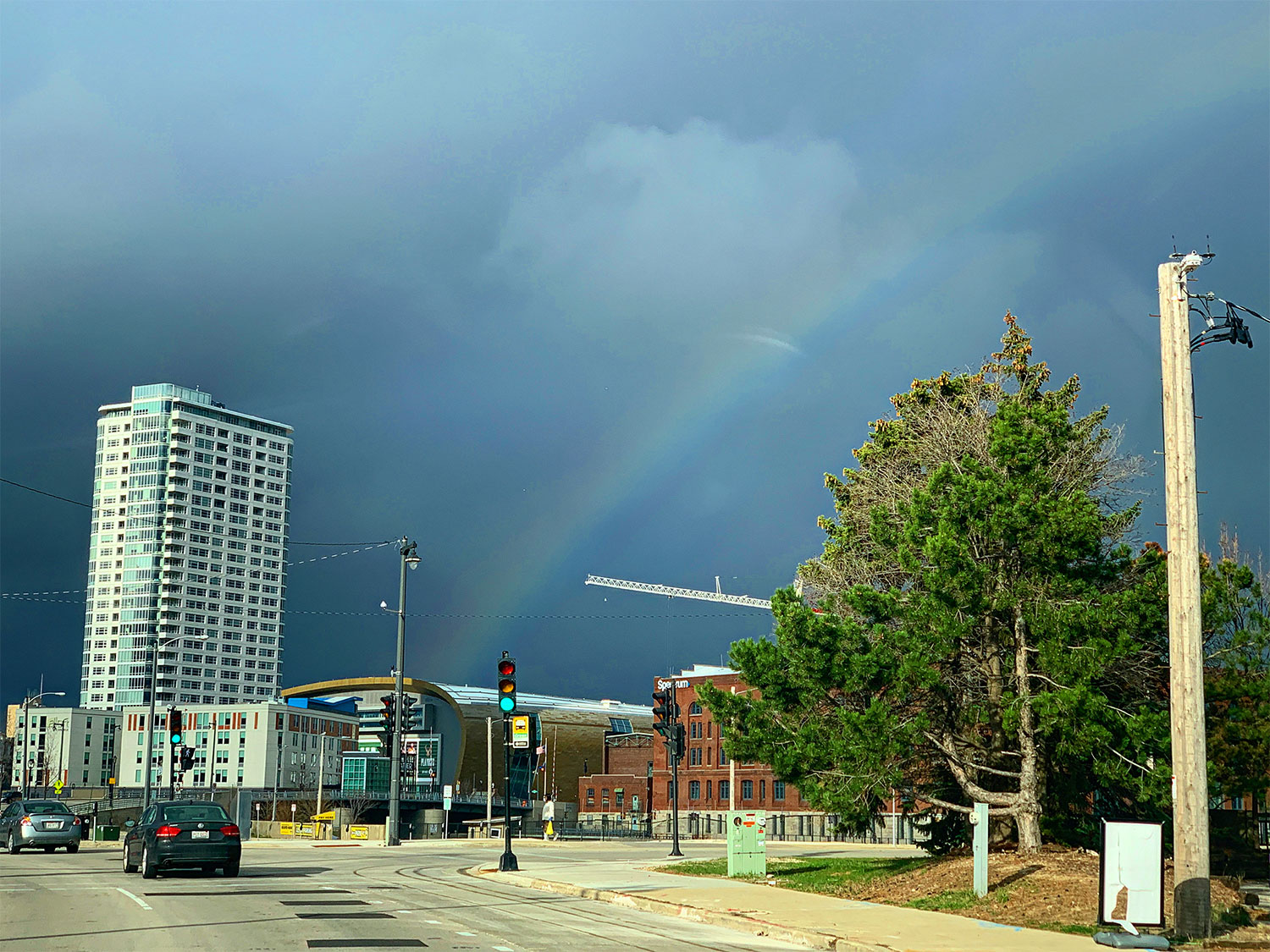 Exclusive articles, podcasts, and more. Support Milwaukee Record on Patreon.
---
RELATED ARTICLES
• Mandatory Milwaukee: Giannis Antetokounmpo, Milwaukee ambassador
• Gear up for a Bucks playoff run with some pictures of Giannis Antetokounmpo murals
• Take a look at The Highbury's almost completed Giannis Antetokounmpo mural
• Giannis has (almost) joined Yelich on Walker's Point mural