Back in March, it was announced that the annual Downer Classic bike race—a.k.a. the Otto Wenz Café Hollander Downer Avenue Classic—was canceled for 2021. Boo! But now, less than three months later, it's back on! For Thursday, June 24. Yay!
"The initial cancellation was made when organizers needed to decide at the end of March and COVID- related restrictions and trajectories at the time were unclear," says a press release. "There was an outpouring of sadness form community members and business owners at the cancellation of the race. As restrictions have eased and potential fines became irrelevant, organizers worked fast to bring the beloved race back to Downer Avenue this year."
So yeah, it's back! And yes, the race will return to its normal Saturday date in 2022.
"Global in reach and extremely local in flavor, The Cafe Hollander Downer Classic Pro Criterium promises to be one of the highlights of cycling in Wisconsin this summer," reads the event's website. "The full day of racing, Thursday, June 24, 2021, also features a popular kids' race, a Belgian Beer Festival, the famous as well as a full slate of racing all afternoon and evening. Food, beer, and family fun complement the twilight pro race that promises to bring pro teams and riders from around the world."
Here's the schedule: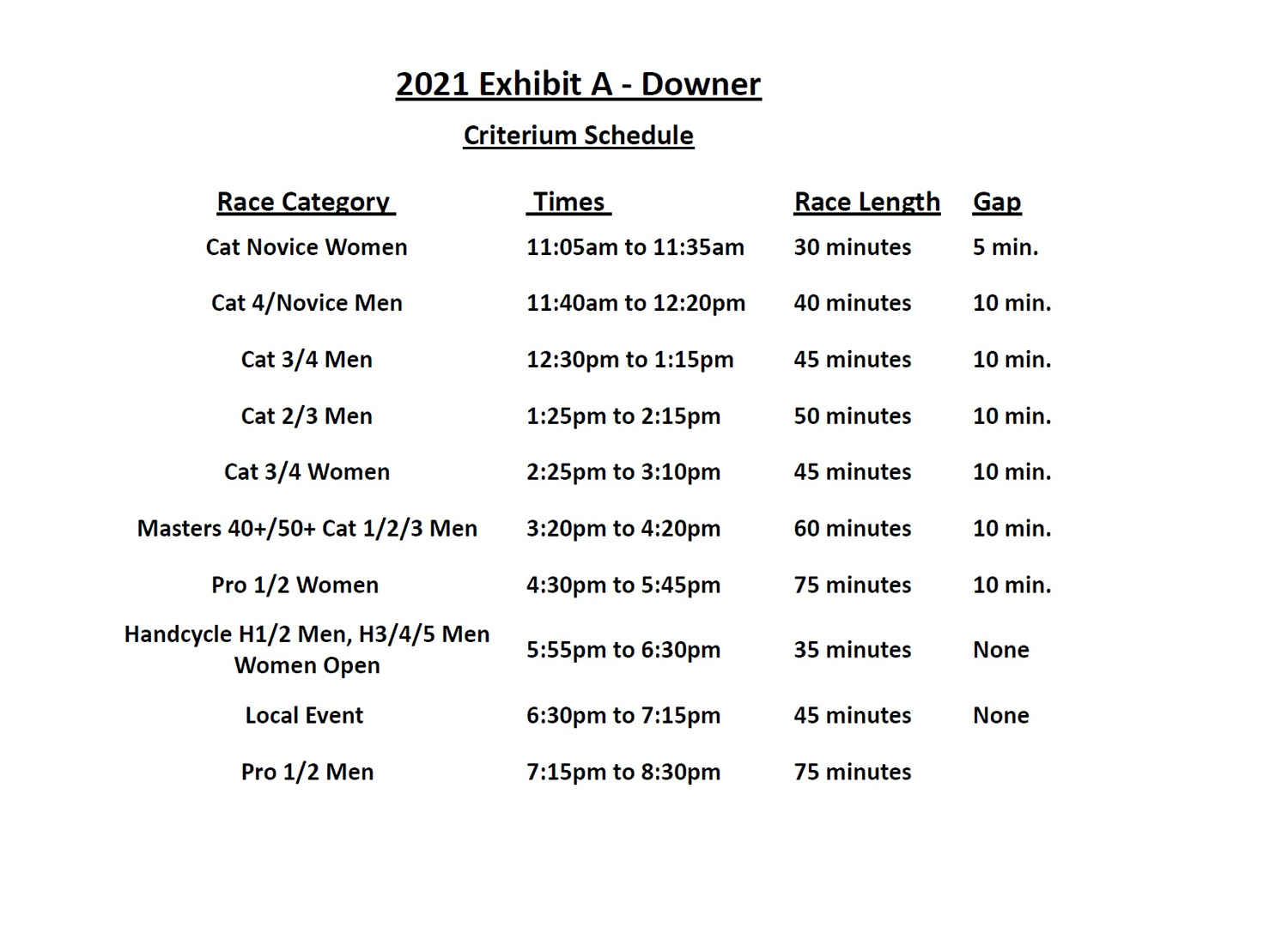 Exclusive articles, podcasts, and more. Support Milwaukee Record on Patreon.
---
RELATED ARTICLES
• Shah Jee's on Downer Avenue is closed
• New breakfast and lunch spot, Canela Cafe, planned for former Pancake House on Downer
• Shout-out to the old Chancery on Downer, which has been empty for 14 years
• Mandatory Milwaukee: Downer Theatre is a no-frills "neighborhood theater" at its finest
• Enjoy some pictures of the new Stone Creek cafe on Downer Avenue
• Mandatory Milwaukee: Boswell Book Company keeps the reading light burning on Downer Ave.