October is a time for baseball and spookiness, and nowhere on Earth do the two collide quite like Milwaukee's Pfister Hotel. The historic hotel, completed in 1893 by Charles Pfister, has long been rumored to be home to Pfister's restless spirit. Early reports were generally of a benign presence—Pfister was spotted around the hotel making sure things were operating smoothly, people claimed. That began to change in the early 2000s when ghost stories of the hotel became notorious amongst paranormal investigators and visiting Major League Baseball players. But the athletes weren't reporting friendly old Charles—they were telling tales of [insert frightening music] sheer terror.
To keep track of these reports, I started an unusual baseball card collection, which contains 25 baseball cards and one non-baseball trading card (which we'll talk about later) to date. I found the cards from the years the players had their unearthly experiences, to reflect their teams at the time. Here's a nice nine-player all-star team, complete with a relief pitcher, a manager, and plenty of ghostly Pfister stories.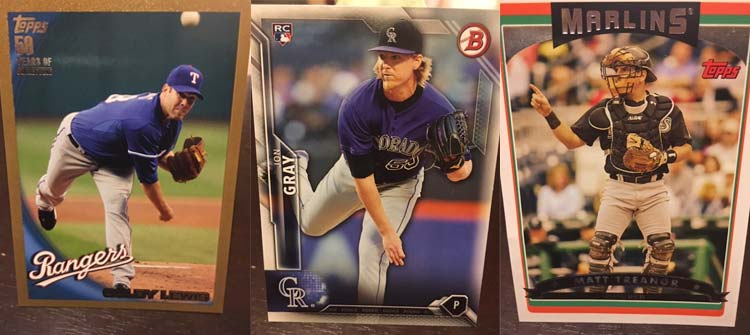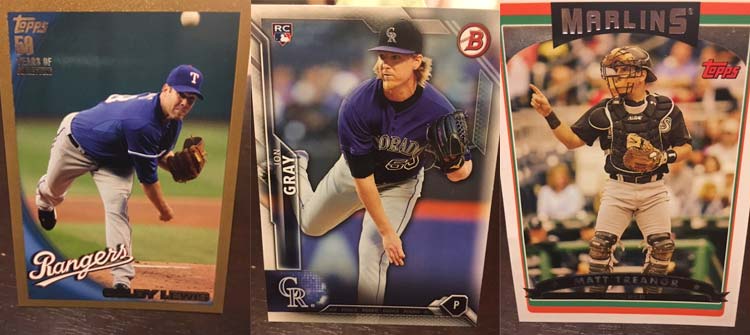 Pitcher: Colby Lewis
Pitchers make up the majority of players with encounters at the Pfister, with a total of eight ghost witnesses. Colby "Cobra" Lewis hits a home run and wins most frightening experience at the Pfister with his story. In 2010, the Texas Ranger claimed he saw a "skeletal apparition" in his room around 1:30 a.m. About four or five other fellow Rangers also reported weird experiences that night. Lewis was so frightened that he consulted the team's chaplain and skipped an ESPN radio interview the next day. His teammate C.J. Wilson filled in and reported his own experiences—ghostly scratching on his walls and a lamp that turned on and off "disco style."
Relief pitcher: Jon Gray
A good relief pitcher for Lewis would be Jon Gray of the Colorado Rockies. Gray enjoys ghost hunting in his spare time with equipment favored by paranormal investigation groups like electromagnetic field (EMF) detectors and audio equipment to record EVPS (electronic voice phenomenon, a.k.a. static that sounds like weird whispers), and he was thrilled to stay at the Pfister so he could wander the halls with his ghost detecting gadgets in August 2016.
Catcher: Matt Treanor
In 2006, Treanor claimed he had a supernatural experience with his Florida Marlins teammates, according to the beautifully titled book Field Of Screams: Haunted Tales From The Baseball Diamond, The Locker Room, And Beyond. Treanor said when he stopped by his teammate Taylor Tankersly's Pfister room to see what his dinner plans were, they both heard a mysterious tapping sound. Treanor later heard a ghost kid yell in the hallway; later, strength coach Paul Fournier told him he had felt paralyzed in his bed while cold air rushed over him. Treanor eventually led a ghost hunt with some friends in the hotel to try to capture evidence of the ghost of Charles Pfister, but admitted "we never saw anything."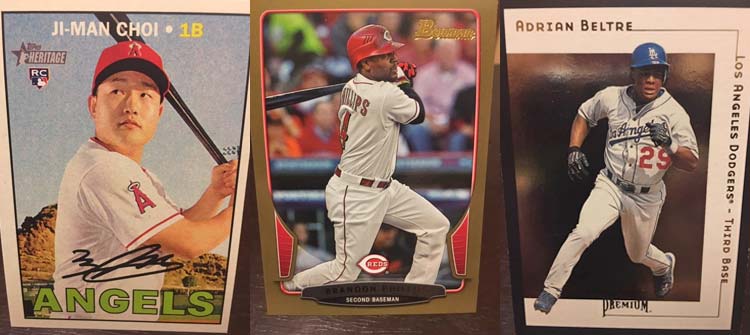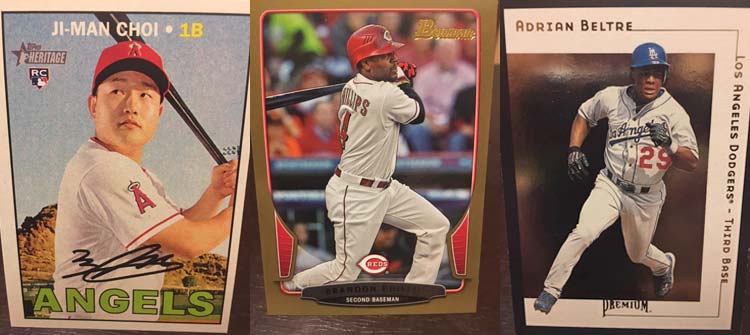 First base: Ji-Man Choi
Before signing with the Milwaukee Brewers, Choi (who is currently with the Tampa Bay Rays) was staying at the Pfister while in town with the Los Angeles Angels. He reported that he found a spirit in bed with him his first night at the hotel, though he didn't give any juicy details as to how sensual the encounter might have been. He did tell mlb.com that he has "seen ghosts many times."
Second base: Brandon Phillips
Phillips, playing with the Cincinnati Reds, checked into his room at the Pfister, when a radio turned on by itself.
"So I turned it off and got in the shower," he told ESPN for a 2013 article. "When I was done, that motherfucker had turned back on."
Third base: Adrian Beltre
Beltre was one of the first to go on record about his Pfister experiences. In a 2001 stay, he claimed he heard knocking at his door, witnessed his television and A/C unit repeatedly turn on and off, and heard what sounded like someone hitting their open hand on the back of his bed's headboard.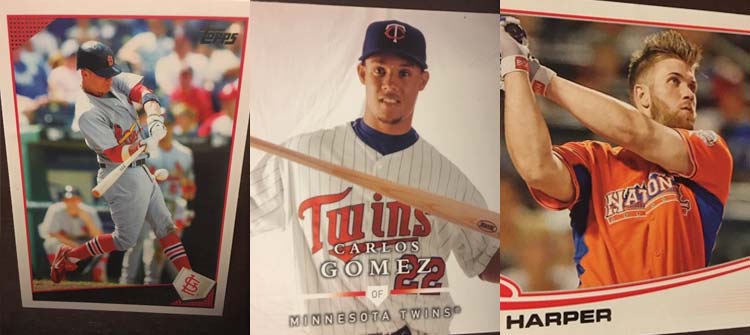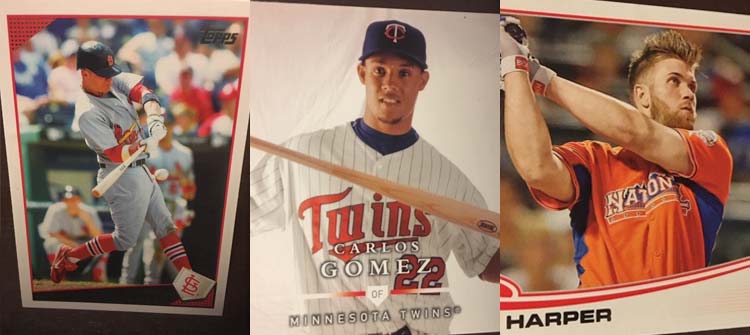 Shortstop: Brendan Ryan
In 2009, Ryan said his room suddenly got chilly and something "like a moving light" passed through his room. "It was very strange," he reported. "Strange things. Strange things." Even stranger, he later retracted his statement, saying "nothing really happened."
Left field: Carlos Gomez
The Minnesota Twins player was taking a shower when he heard voices in his room. After getting out of the shower, he claimed he saw his iPod light up and move across the nightstand, frightening him so badly that he decided to finish getting dressed out in the hotel hallway.
Center field: Bryce Harper
During a 2012 stay at the Pfister, Bryce Harper of the Washington Nationals reported that he had laid out his clothes by the foot of his bed on a bench, only to discover in the morning that his clothes were now thrown onto the floor and the bench had moved across the room, spooking him out so badly that he requested a new room.
"I just need to get out of that room. I don't want to talk about it, I just need to get out," Harper said he told hotel management.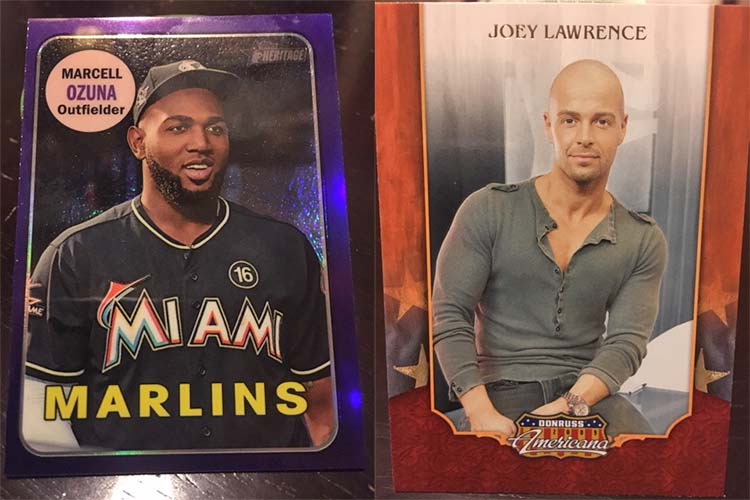 Right field: Marcell Ozuna
The most recent MLB ghost sighting happened this past June. St. Louis Cardinals teammates Carlos Martinez and outfielder Marcell Ozuna both spotted apparitions in their rooms and retreated to Francisco Peña's room for safety, where a frightened Martinez reported on the situation via his Instagram, where he gave a report straight out of a horror movie.
"We are all here. We are in Peñita [Francisco Pena]'s room. We are all stuck here. We are going to sleep together…if the ghost shows again, we are all going to fight together," Martinez reported in Spanish.
Manager: Joey Lawrence
Whoa! Joey Lawrence might not have baseball experience, but he has a relevant Pfister ghost encounter to refer to. The Blossom star told his tale of lights and baby toys mysteriously turning on by themselves in a 2011 episode of Celebrity Ghost Stories.
Whatever Lawrence might have experienced, we know the story he tells during the episode about "the guy who built the hotel and forced his son into an arranged marriage," which supposedly ended in the son pushing his pregnant wife down an elevator shaft, is total bullshit.
Which leads us to this: Are the players being haunted by the Brewer-loving ghost of Charles Pfister, or have the Pfister ghost stories psyched them out before they even step to the plate, creating eerie scenarios in their mind?
That's for you to decide, baseball and/or ghost fans!