The Green Bay Packers are coming off a bye week and, while it's nice the guys in green and gold got a much-needed and well-deserved rest, it leaves us without much in the way of new talking points. Instead of listing a bunch of bad Bears quarterbacks from the past two decades or talking about Aaron Rodgers being very dumb some more (because he is), let's venture off the beaten path a bit and talk about restaurants and bars.
More specifically, let's talk about restaurants and bars that were owned by, named after, of franchised by past and current Green Bay Packers players. Through the years, a few Packers tried their hand as entrepreneurs. We're sure there are a ton of athletes who have delved into the realm restaurant and bar ownership, but here are eight guys with Green Bay ties we can think of who did just that.
Aaron Rodgers
Before he was a "critical thinker" who was spreading dangerous misinformation he got from the guy on Fear Factor, Aaron Rodgers co-owned an "MVP Bar and Grill" with then-friend Ryan Braun. That restaurant, 8-Twelve, briefly served "American woodfired cuisine" in its Brookfield location. However, when Braun got pinched for performing enhancing drugs in 2011, both athletes had their names/numerals removed from the suburban restaurant, which was renamed Hom. Isn't it weird thinking that Braun is the more respectable half of that duo now?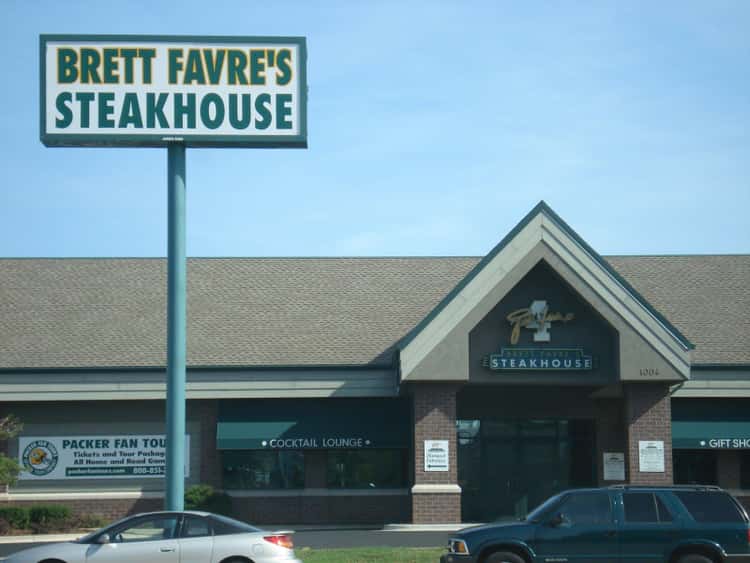 Brett Favre
Speaking of disgraced Packers quarterbacks, before Brett Favre was receiving Mississippi welfare funds for speaking engagements he wasn't making, the 'Ol Gunslinger was the namesake of a chain of steakhouses in Wisconsin. The flagship Brett Favre Steakhouse was in Green Bay for a number of years and, along the way, a Milwaukee location opened on Water Street and subsequently closed.
The Green Bay restaurant shared a similar fate. First it was rebranded as the Hall Of Fame Chop House in 2017, much like Favre's legacy in the eyes of many Packer Backers, demolished altogether in 2020.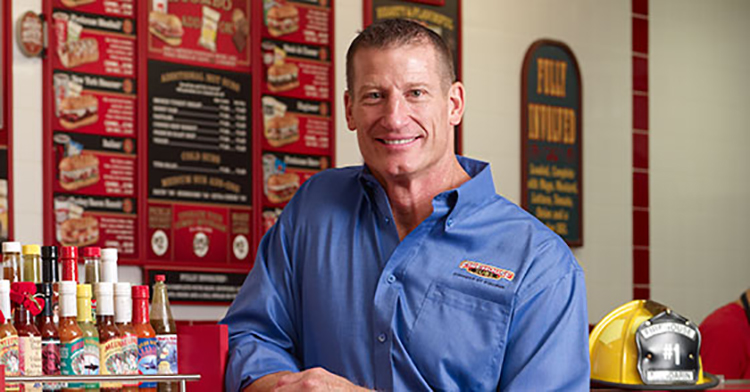 Don Davey
A Wisconsin high school football standout, Badgers player, and steady contributor on the Green Bay Packers defensive line, Don Davey continues to make his presence known in his home state as a Firehouse Subs franchisee who owns and operates a number of the sandwich shop's locations around the state.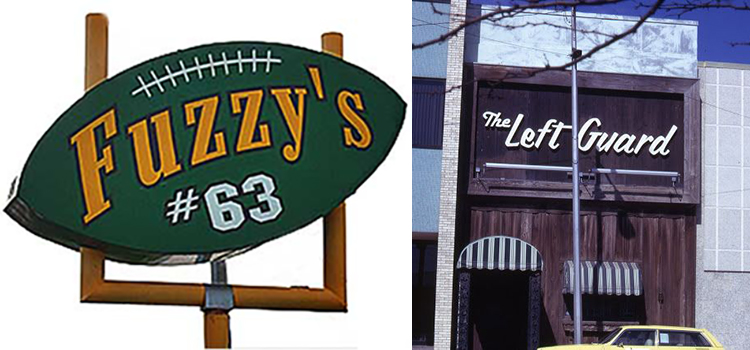 Fuzzy Thurston
Fuzzy Thurston was a Wisconsinite through and through. The famed guard was born in the Badger State—in the Eau Claire County town of Altoona—and was a member of the Packers during their dynasty years in the 1960s. After retiring from the NFL, Thurston stayed near Green Bay and made a name for himself in the hospitality industry. He owned and operated Fuzzy's, a bar and grill that began in Allouez and later moved to Green Bay. Partnering with former teammate Max McGee, Thurston also invested in the Left Guard steakhouse chain that had locations spread across Wisconsin.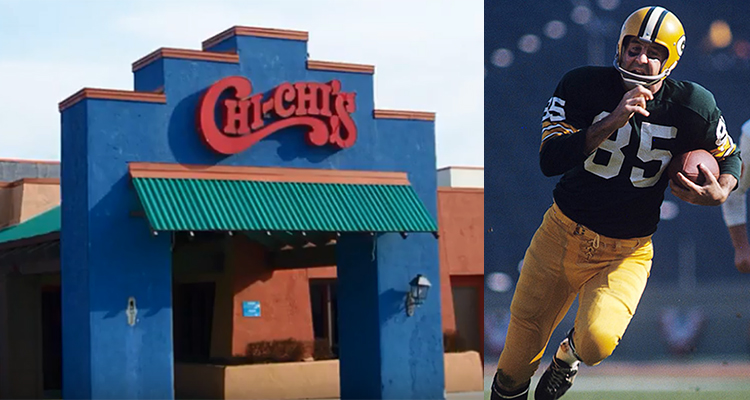 Max McGee
Fans of the Packers probably know the name Max McGee for a few reasons. The left end, wide receiver, and punter spent his entire 12-year professional career in green and gold, amassing more than 300 receptions and playing a part in five NFL Championship teams. He'll also forever be remembered as the first player to score a touchdown in the history of the Super Bowl.
Of course, the Packers Hall of Famer is also famous—or at least should be—for another accomplishment that has nothing to do with football. You might not be aware of this, but Max McGee actually co-founded Chi-Chi's. You can read more about the rise and fall of this Mexican food franchise and McGee's connection to it HERE. And in addition to that chain and the aforementioned Left Guard collaboration with Thurston, McGee also owned a restaurant called Left End Steakhouse and invested in a location of The Original Pancake House in Edina, Minnesota.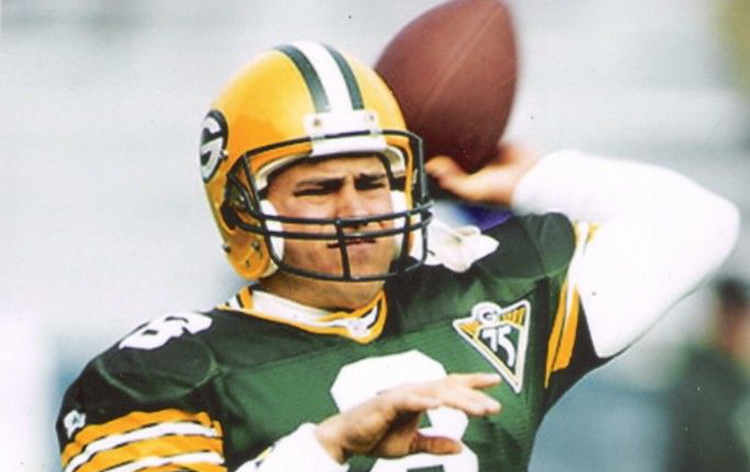 Mark Brunell
After starting his career as Brett Favre's backup then becoming the best quarterback in Jacksonville Jaguars history, Mark Brunell brought the Whataburger fast food franchise to northeast Florida. Then he went bankrupt. Brunell was cool to us many years ago. He deserved better.
Nick Barnett
Moving our focus from food to bars, then-Packers linebacker Nick Barnett all-too-briefly owned a so-called "Ultra Lounge" in downtown Green Bay called Five-Six (his number was 56). Following a rash of incidents that ranged from battery to disorderly conduct to other acts that prompted police calls, the night club closed in 2007.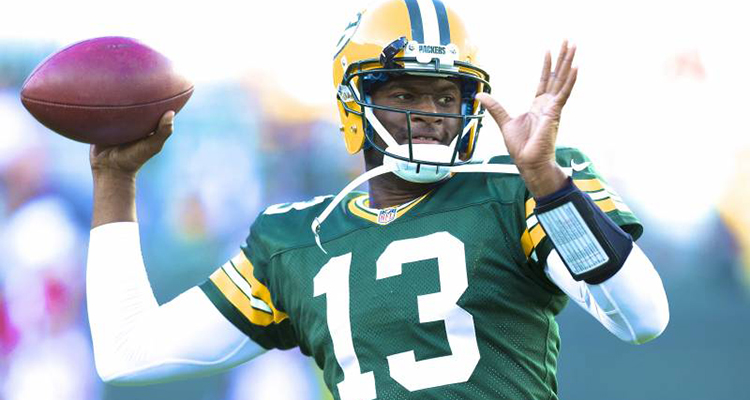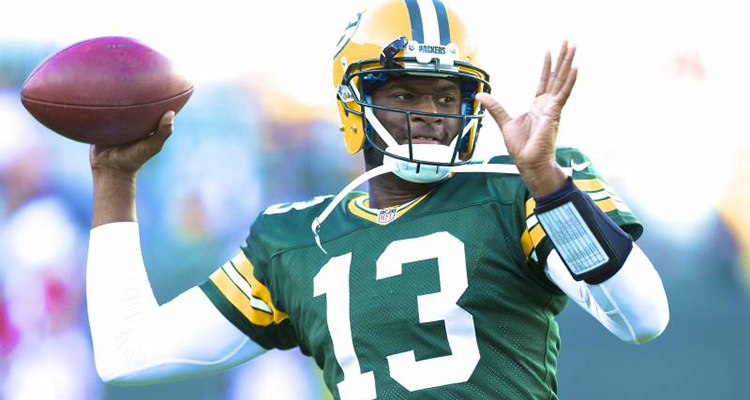 Vince Young
Is it more surprising that Vince Young was technically on the Green Bay Packers at one point or that he still owns seemingly successful steakhouse that bears his name? That's right, the 2013 Packers training camp invitee and University of Texas standout continues to operate the Vince Young Steakhouse in Austin.
Bonus
Aaron Jones
Okay, we'll admit the Vince Young one was kind of a stretch, so here's a bonus one with a Packers-affiliated restaurant that doesn't exist yet. Over the summer, Green Bay running back and former UTEP star Aaron Jones announced his plans to open a restaurant called Showtyme Sports Grill in El Paso, Texas. That's pretty much all we know about that.
View this post on Instagram