Last month, Milwaukee music mainstay Eric Blowtorch released what was described as the city's first triple album. Yes, Eric Blowtorch And The Inflammables' massive Quality Items features a whopping 36 "tracks of inspiration" spread out over three double-sided vinyl LPs, and a double-sided, six-panel lyric sheet loaded with photos. It's a thing of beauty: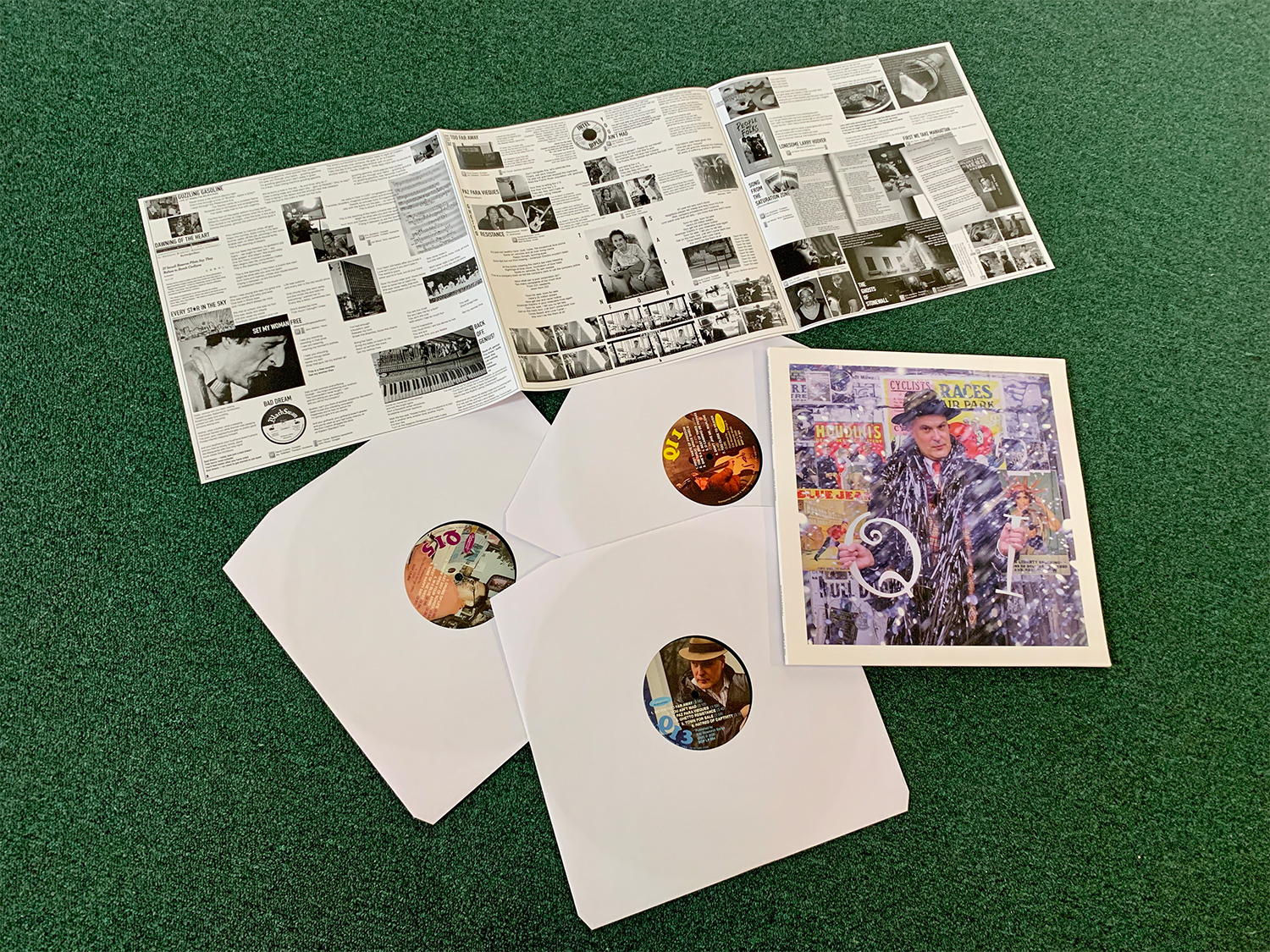 Want to enjoy the laid-back swinger-ska vibe of "First Taste Of Freedom," (side 1)? Maybe the infectious groove of instrumental "Hatred Of Captivity" (side 3)? How about the comforting vocal stylings of Paul Cebar on "Drums Of Life" (side 5)? You won't find Quality Items online, so you'll have to pick up a copy at Bullseye Records or The Exclusive Company on Farwell, or get in touch with Blowtorch himself.
But anyway: HOW MUCH DOES IT WEIGH? Quality Items may (or may not?) be Milwaukee's first triple album, but is it Milwaukee's heaviest album? We combed through a pile of local records, pulled out any double albums, dusted off our postal scale, and got to work.
First, a copy of the Police Academy 4 soundtrack, for scale (7.3 oz.)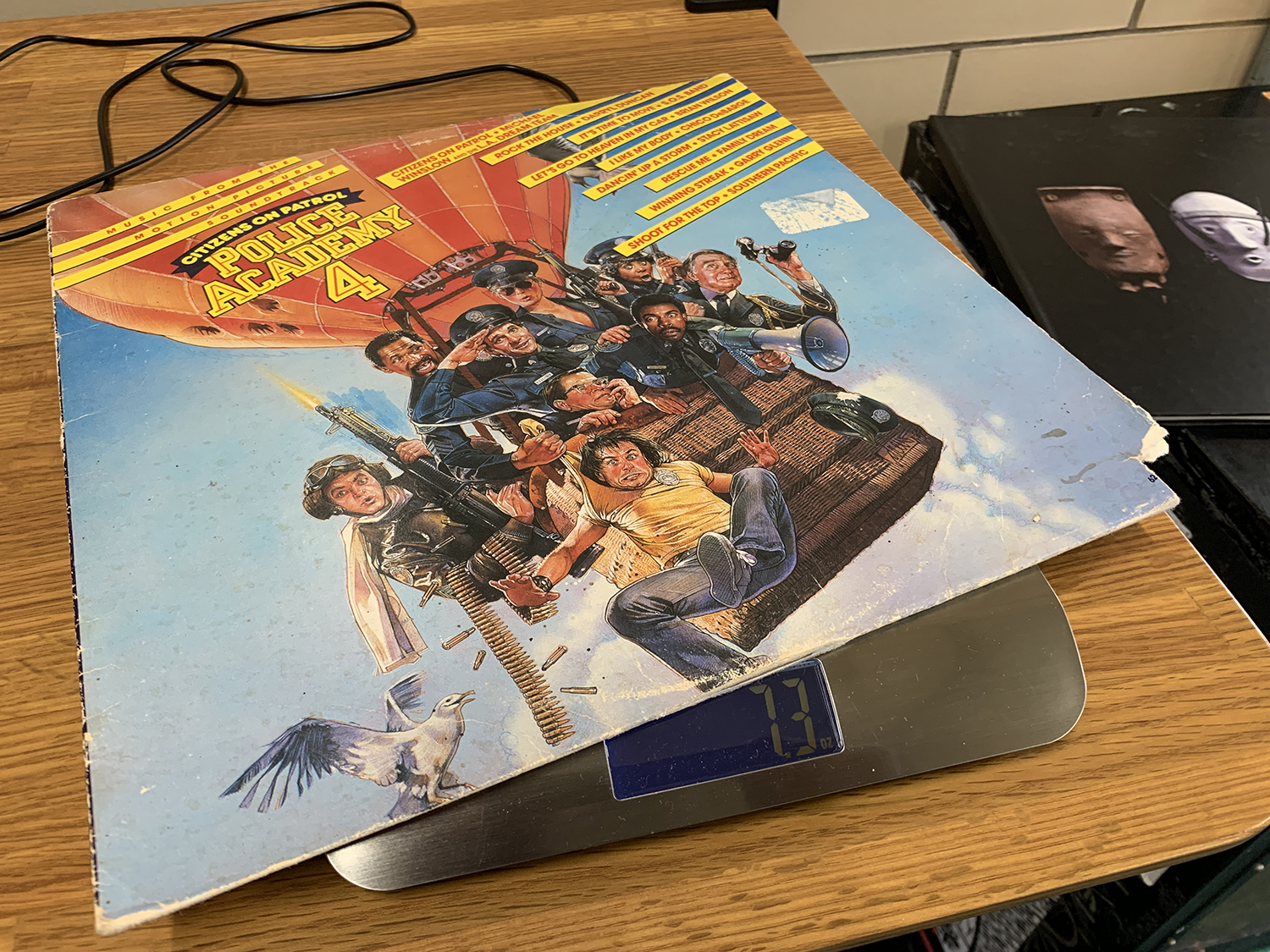 And now for the Milwaukee albums, from lightest to heaviest: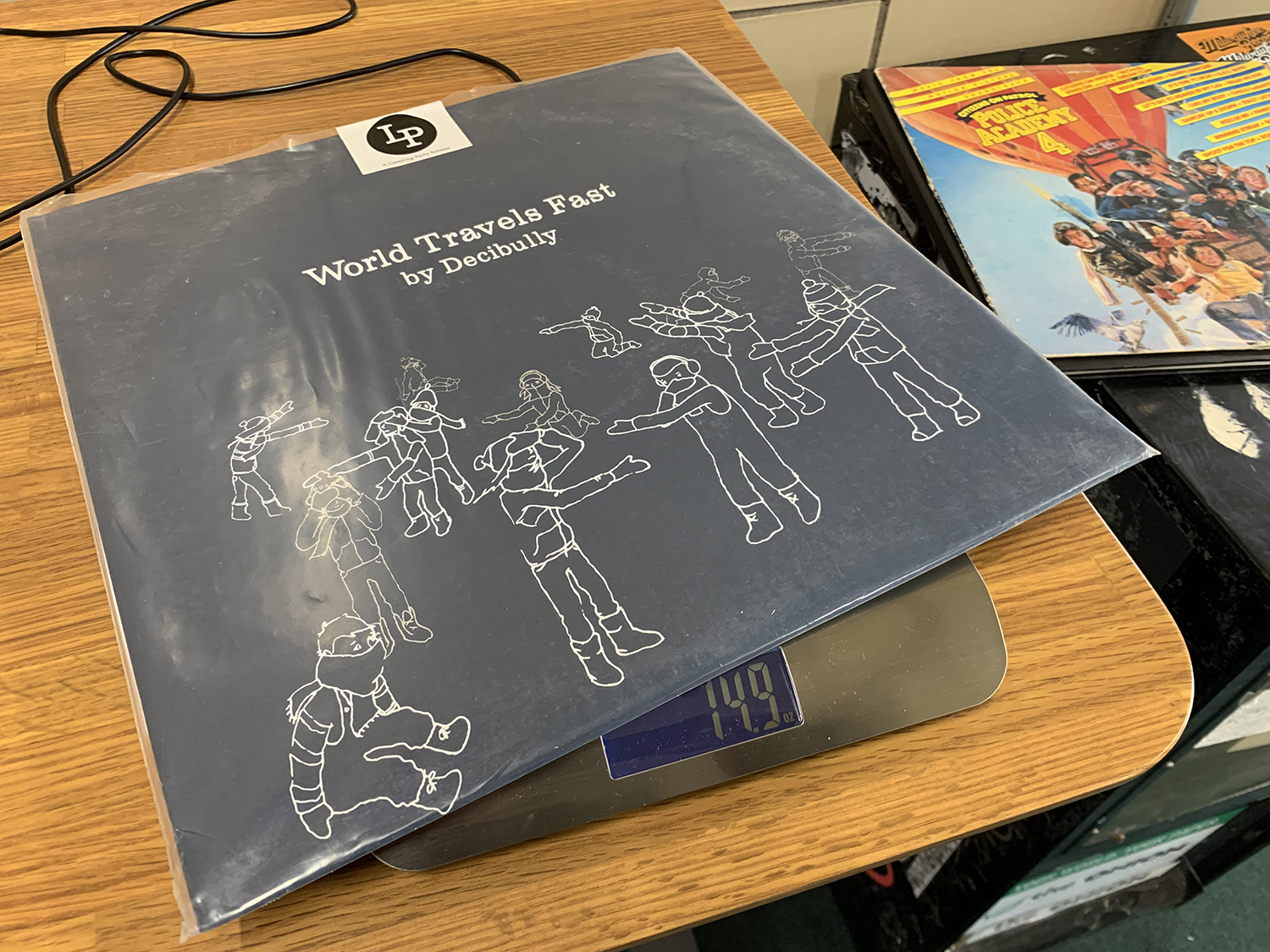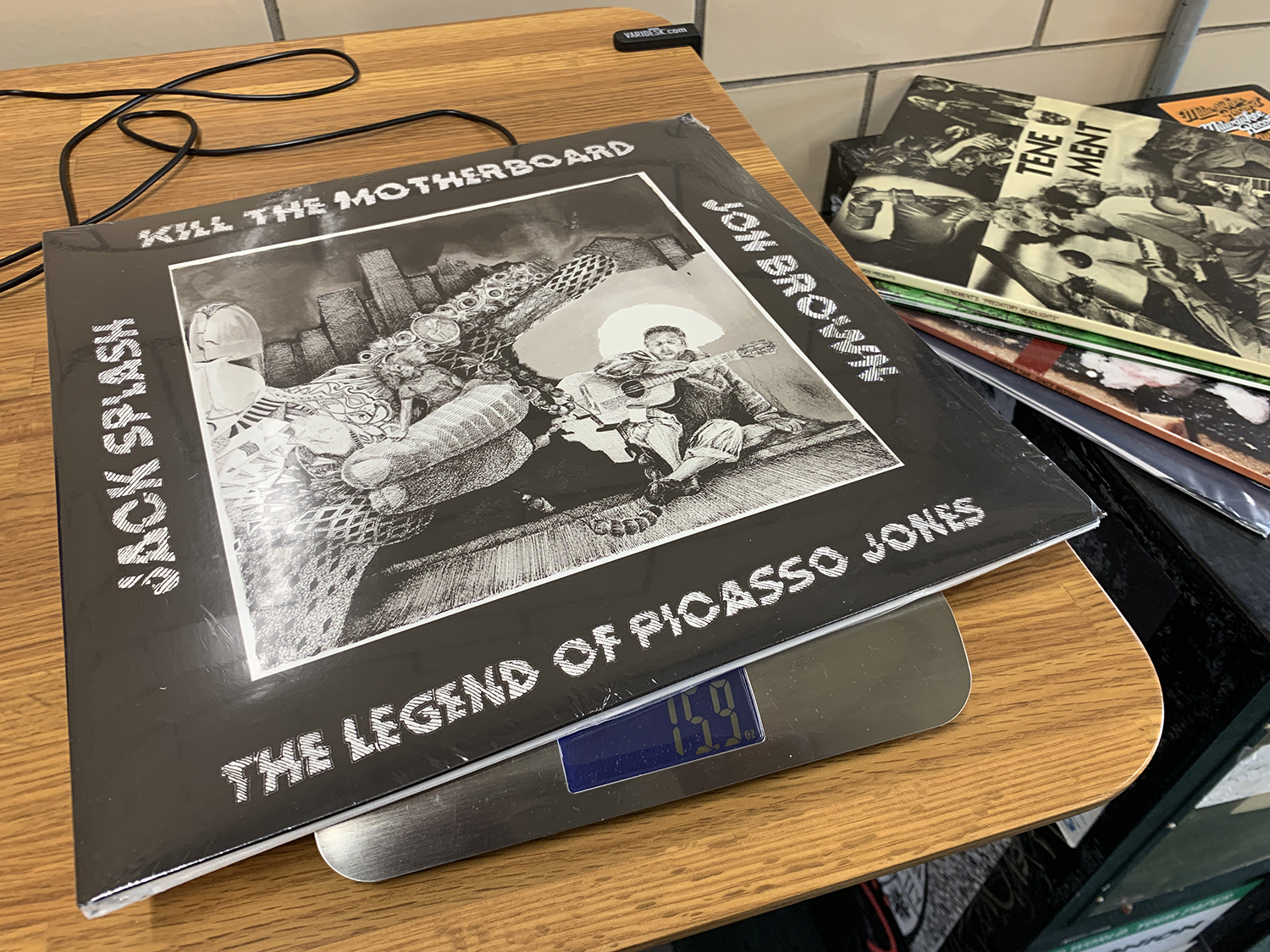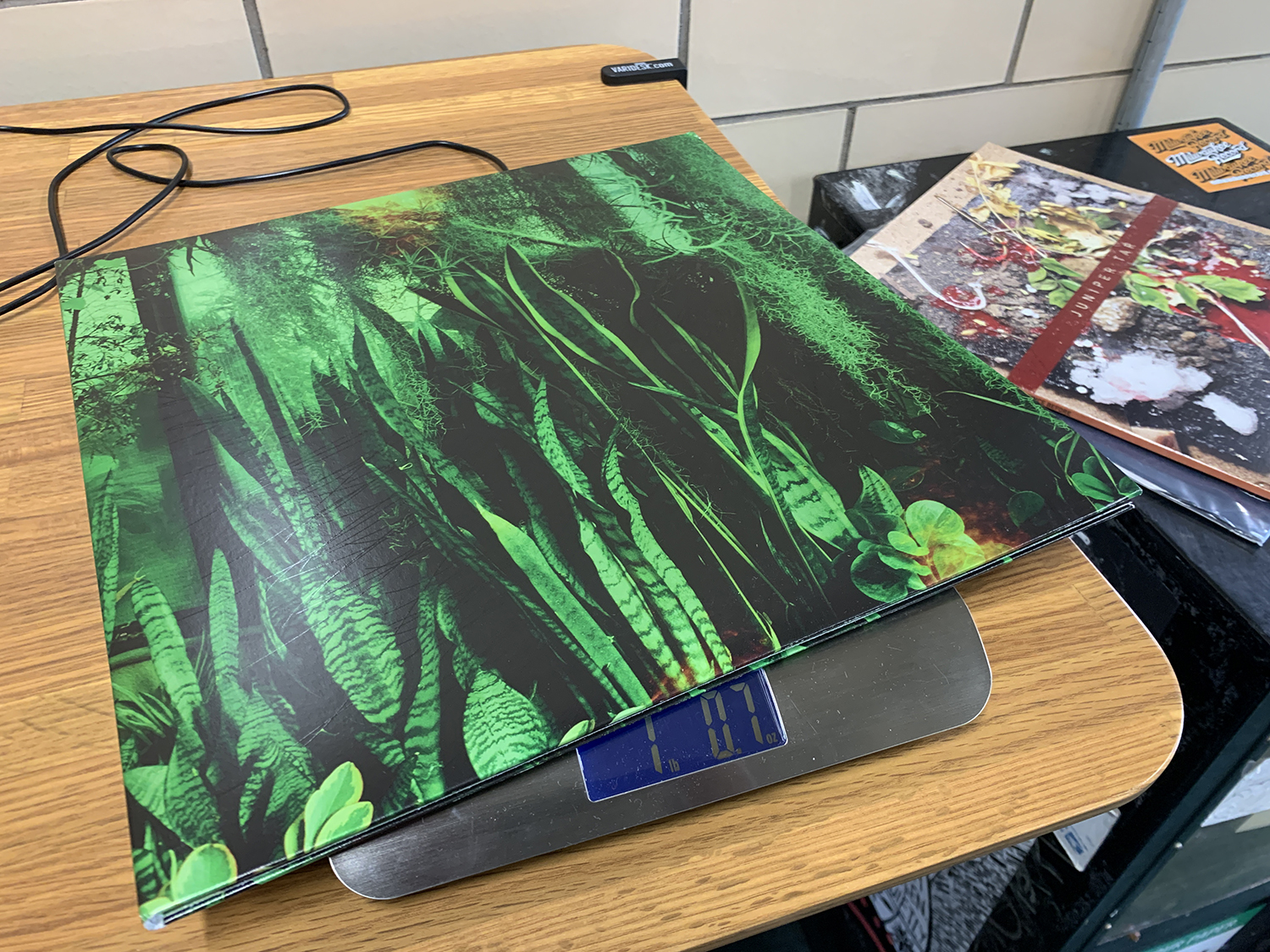 (Note: The Grand Spontanean contains two vinyl LPs and one vinyl EP, so we guess that makes it another triple album? Sure, we'll say it does.)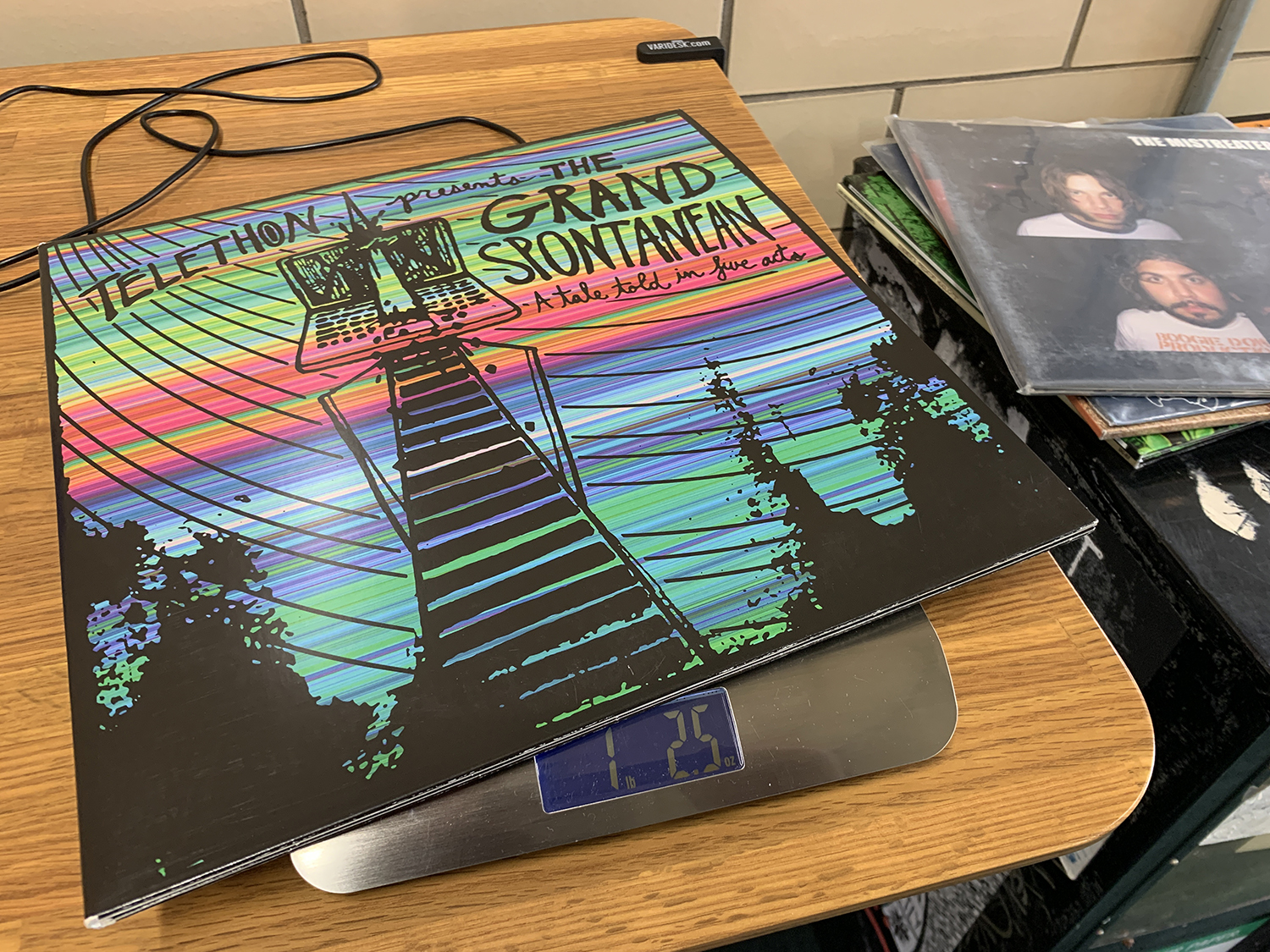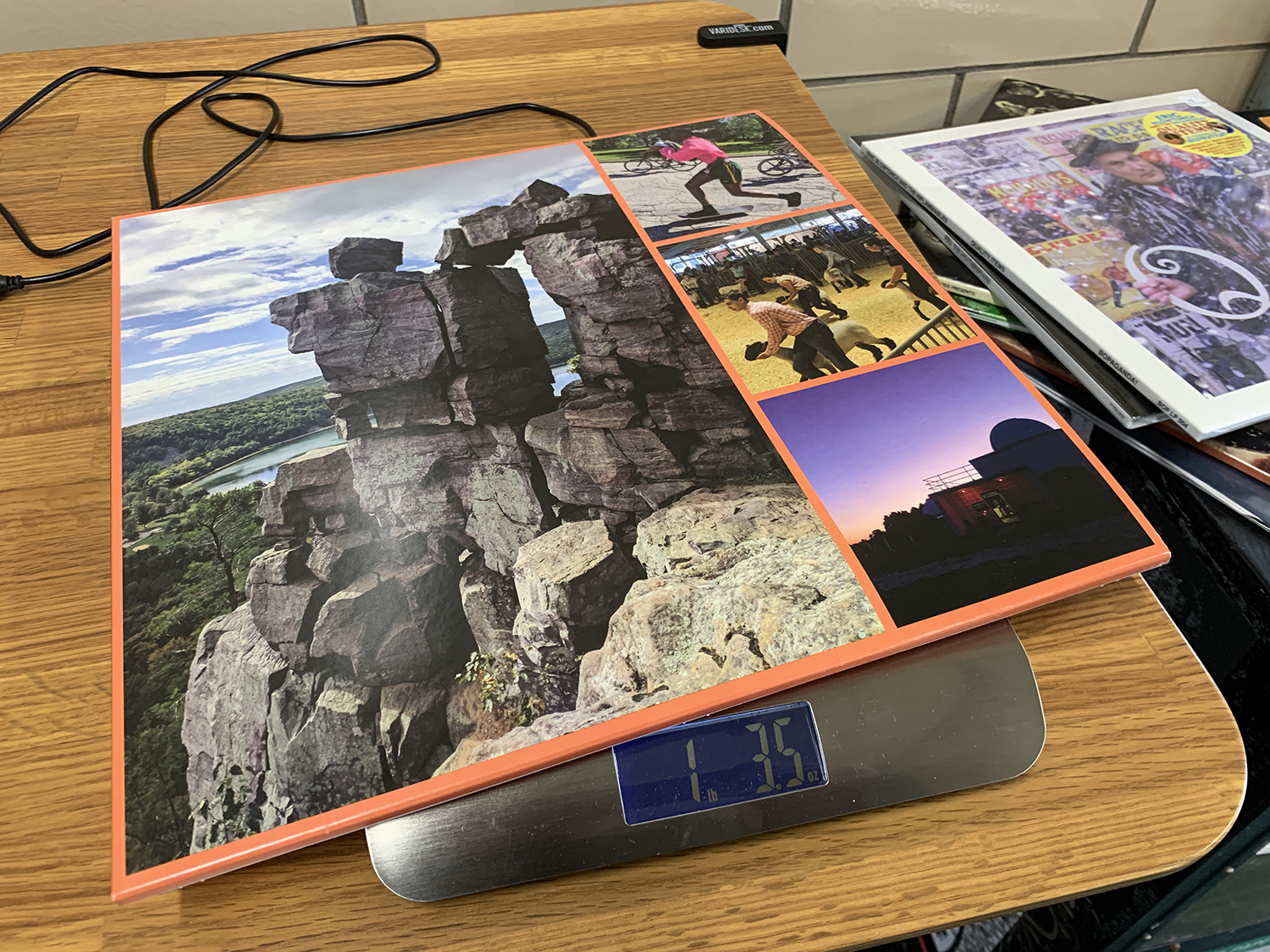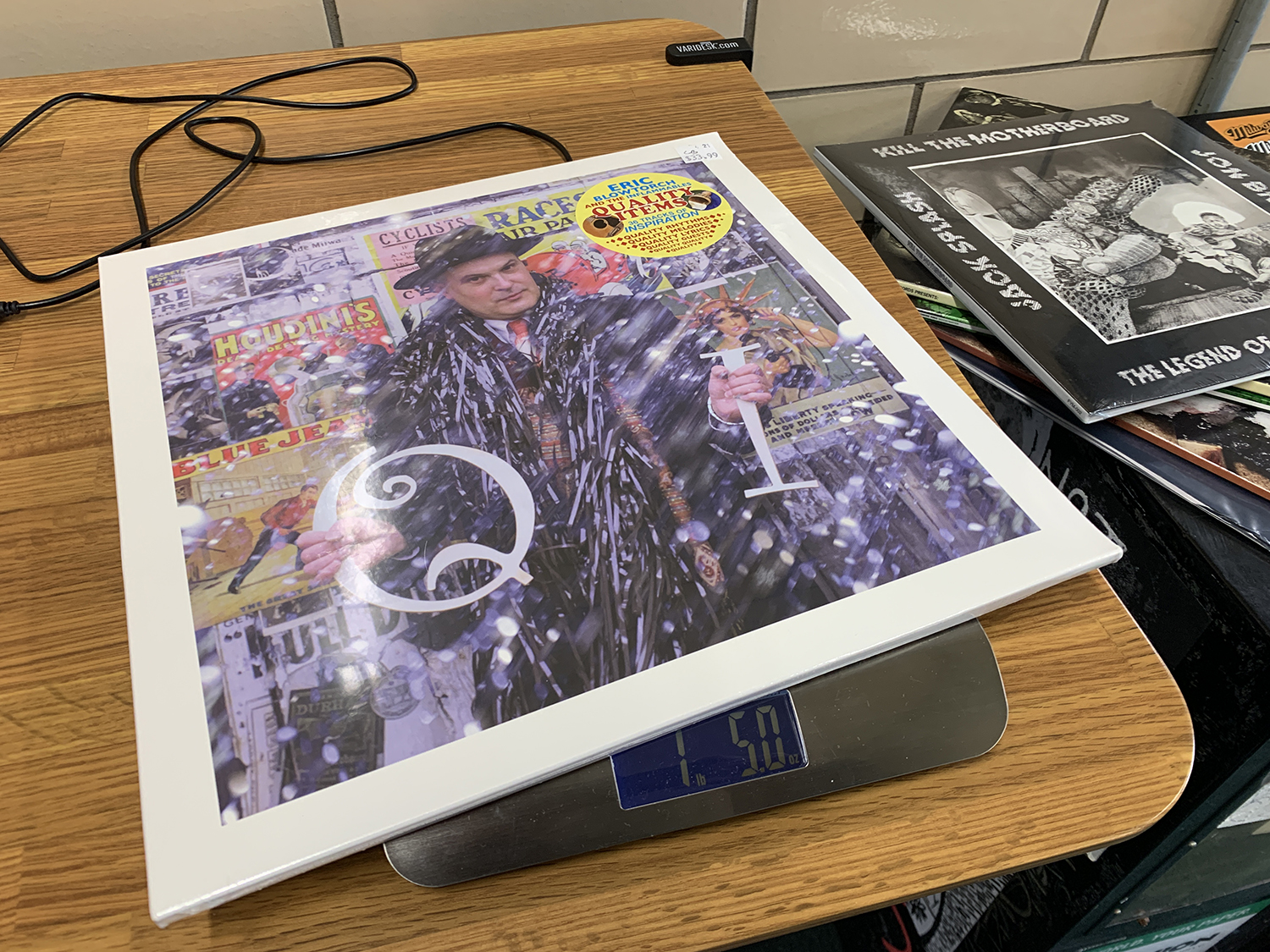 So yeah, it looks like Quality Items is the heaviest Milwaukee double or triple album in our collection! HOWEVER, it loses that title if you consider Tenement to be a Milwaukee band…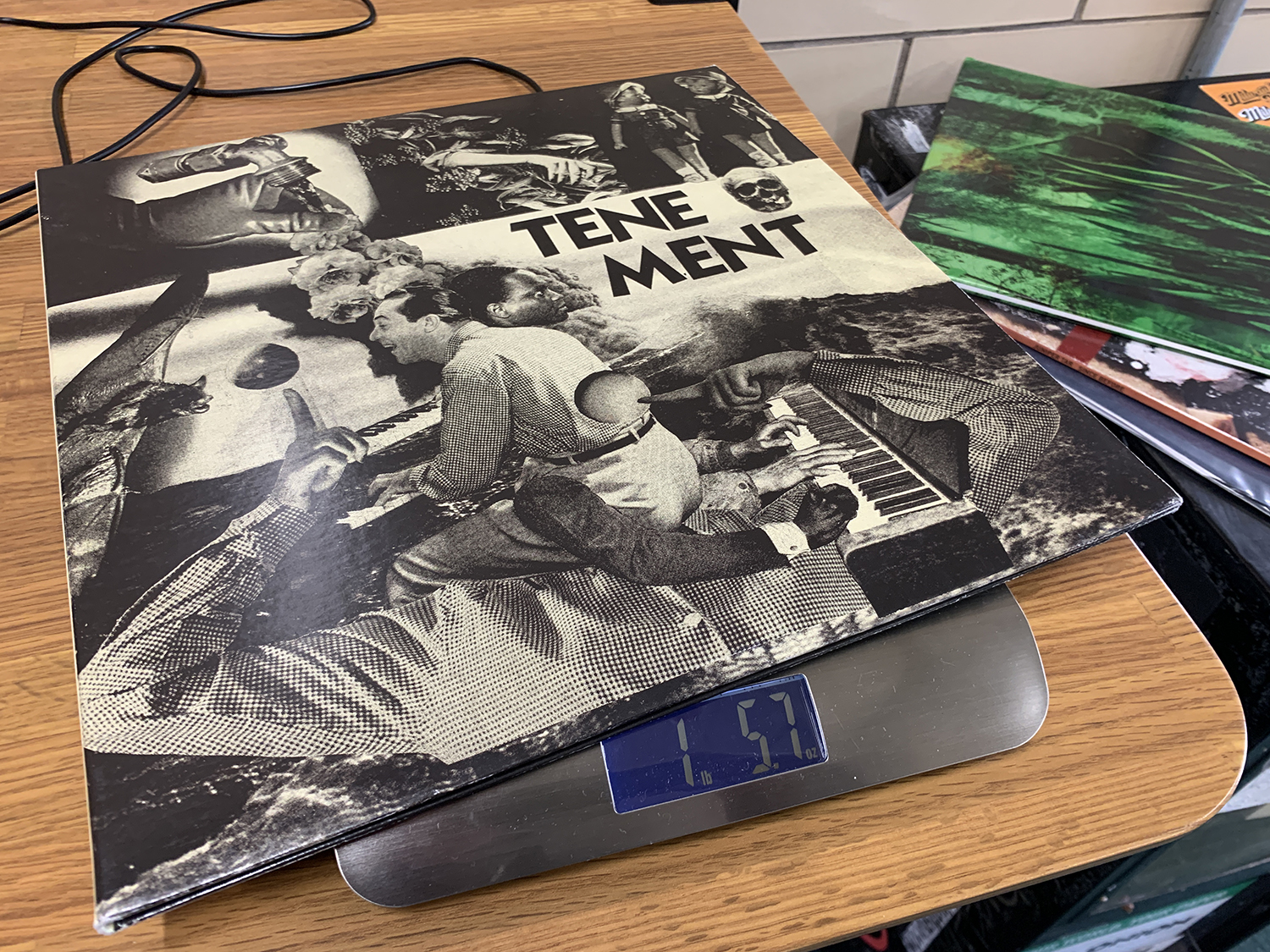 …or if you include the massive Jon Mueller/Death Blues Ensemble record from 2014. It's only a single record, but the packaging and the included book push it close to the two-pound mark. Such an incredible record.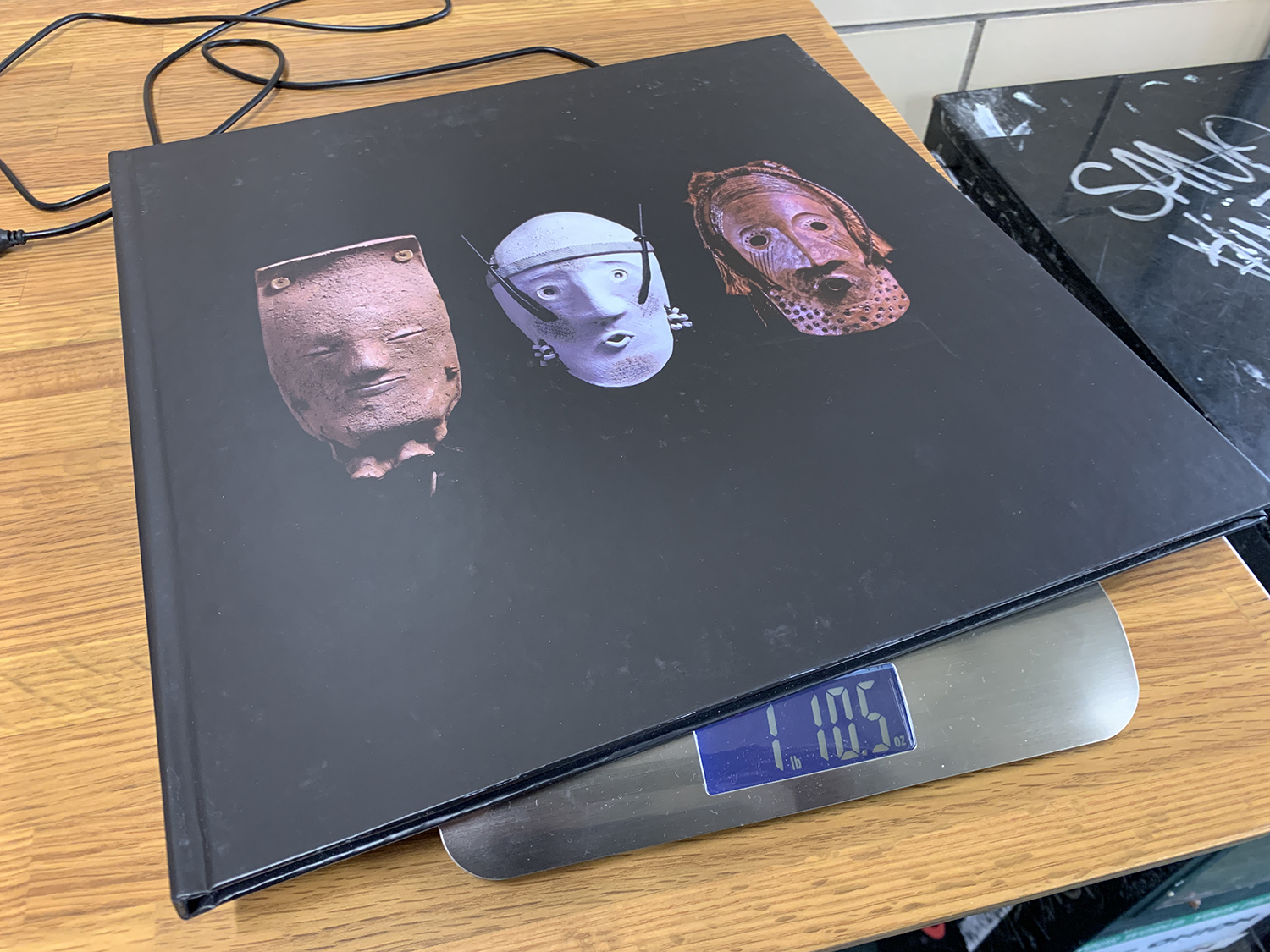 And that's it! Enjoy the Citizens On Patrol rap!
Exclusive articles, podcasts, and more. Support Milwaukee Record on Patreon.
---
RELATED ARTICLES
• My First Band: Chris Schulist (The Vanguard, Dope Folks Records, The Mistreaters)
• An oral history of The Mistreaters' Packers van going up in flames on a Texas highway
• My First Band: Davey von Bohlen (The Promise Ring, Maritime, Cap'n Jazz)
• My First Band: William Seidel (Dramatic Lovers, Decibully, The Promise Ring, Camden)
• My First Band: Scott Schoenbeck (Dashboard Confessional, Promise Ring, Alligator Gun)
• My First Band: Dan Didier (The Promise Ring, Maritime, Dramatic Lovers)
• MKE Music Rewind: The Promise Ring, 'Very Emergency'
• Telethon goes long on ambitious, excellent concept album, 'The Grand Spontanean: A Tale Told In Five Acts'
• Get Fudgy's new 30-song double LP by donating to Milwaukee nonprofit Pathfinders