We'll keep this short and sweet: Milwaukee has a new mural, and there's an otter and a beaver and a belted kingfisher and some fish on it. It's located in the city's Harbor District, near Water and Bruce streets. It's the work of Justin Suarez—a.k.a. Aerosol Kingdom. It's amazing.
"The featured species were present in the Milwaukee River watershed in great numbers many years ago, but mostly disappeared as the health of our rivers deteriorated," a press release reads. "In recent years, as the health of our waterways improved, these species are beginning to return with beaver and otter sightings in downtown Milwaukee."
So here are 35 pictures of the nearly complete mural. We were planning on taking something like 120 pictures, just to be funny, but Suarez was working when we got there and we didn't want to bug him for too long. (He tells us the mural will likely be finished by Monday.) Also, a couple of these pictures were taken by a 6-year-old, including the bonus picture of a can of Faygo she found in a nearby alley and thought was really funny.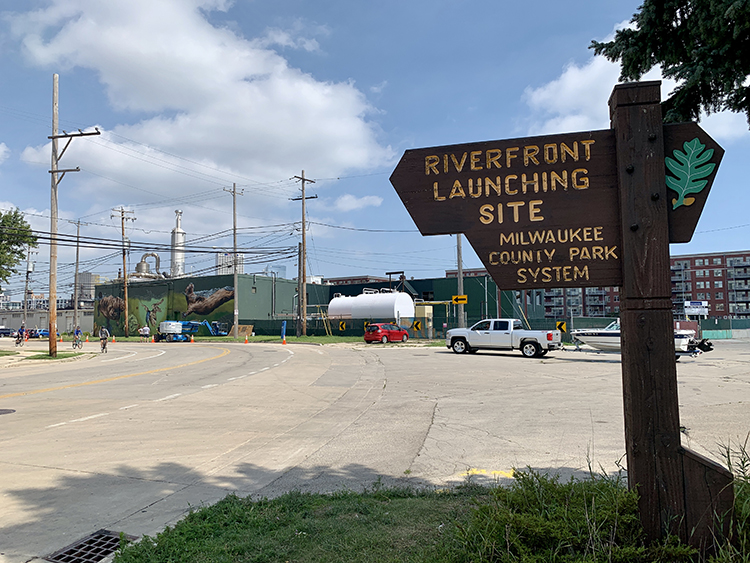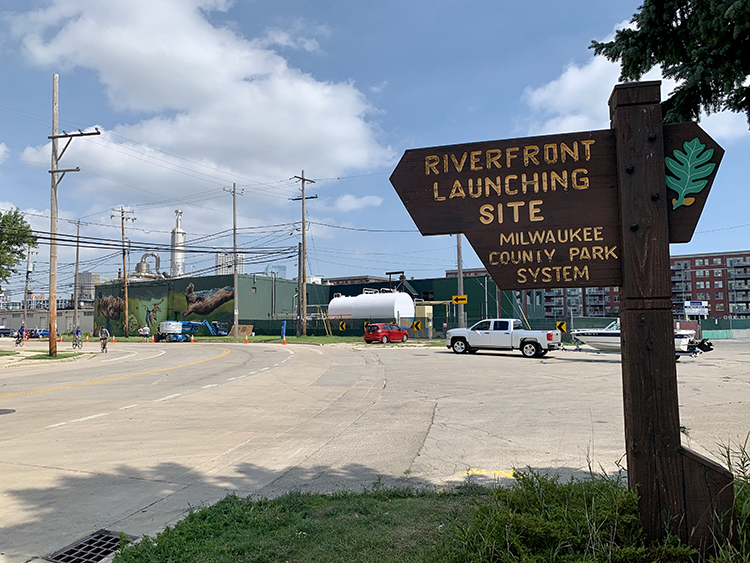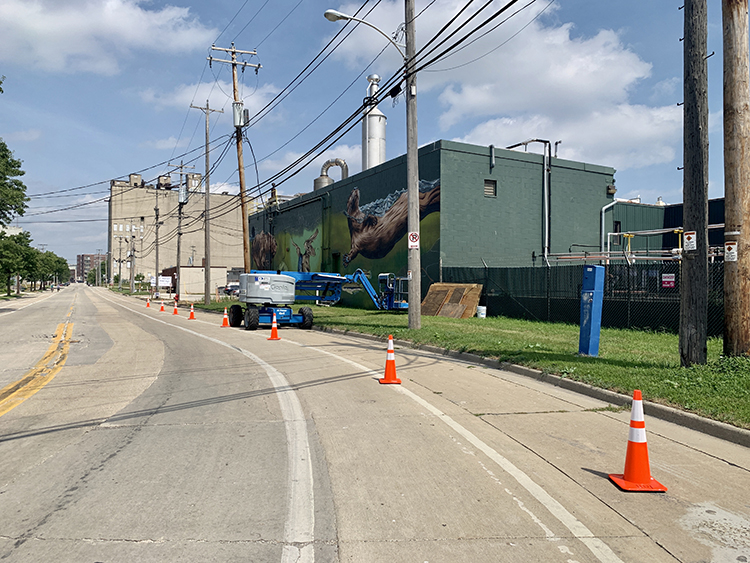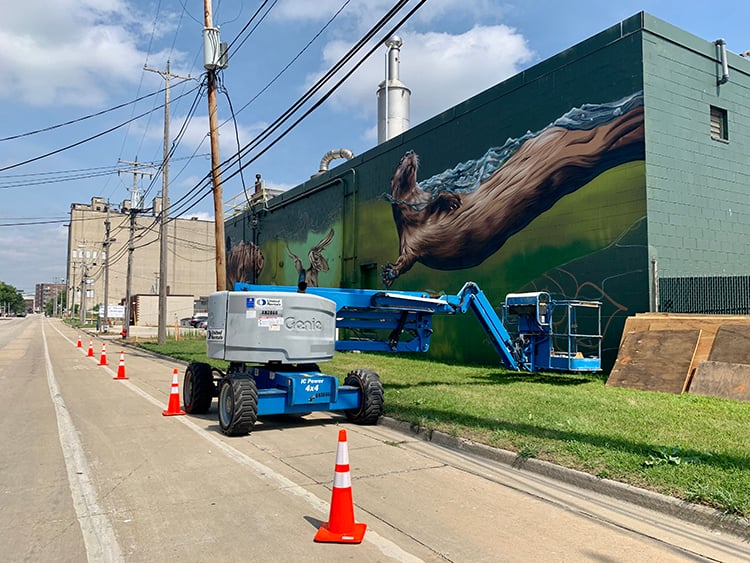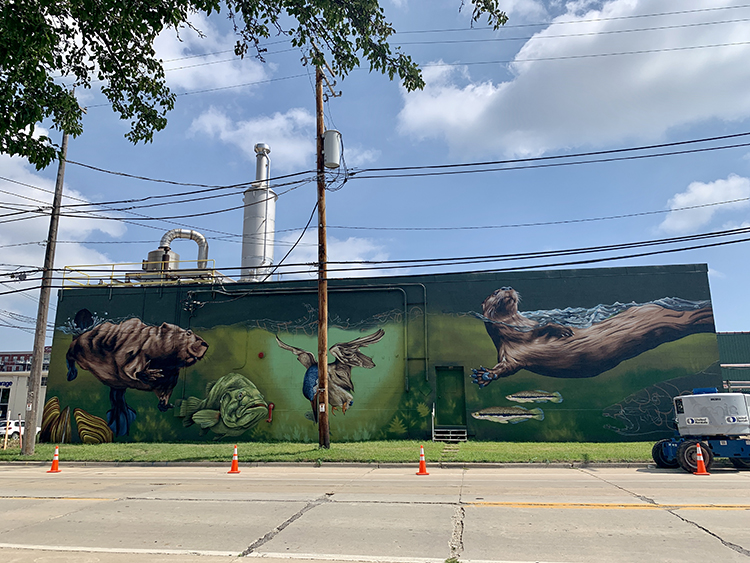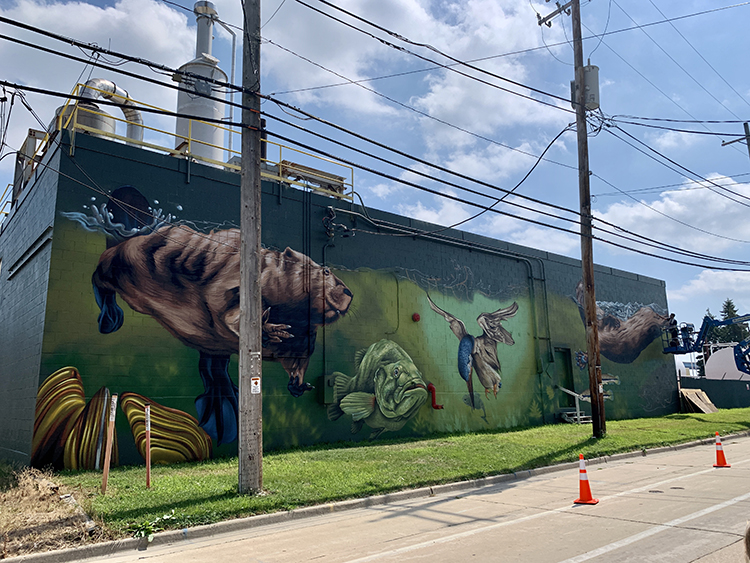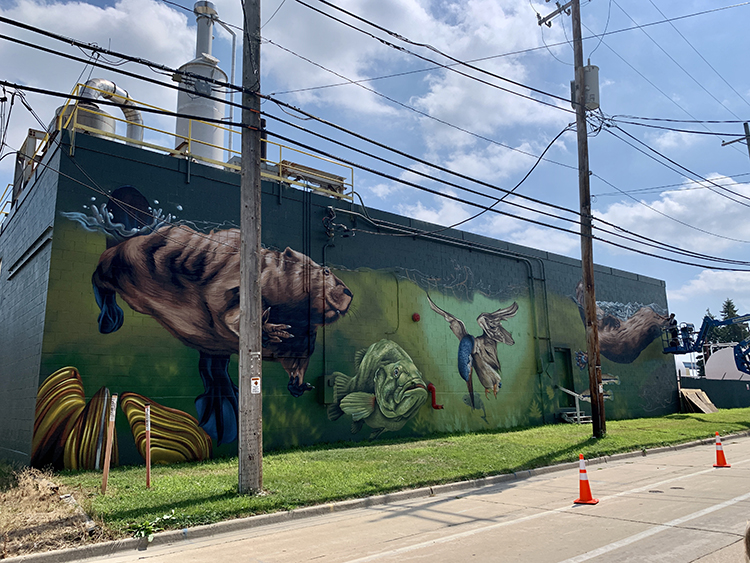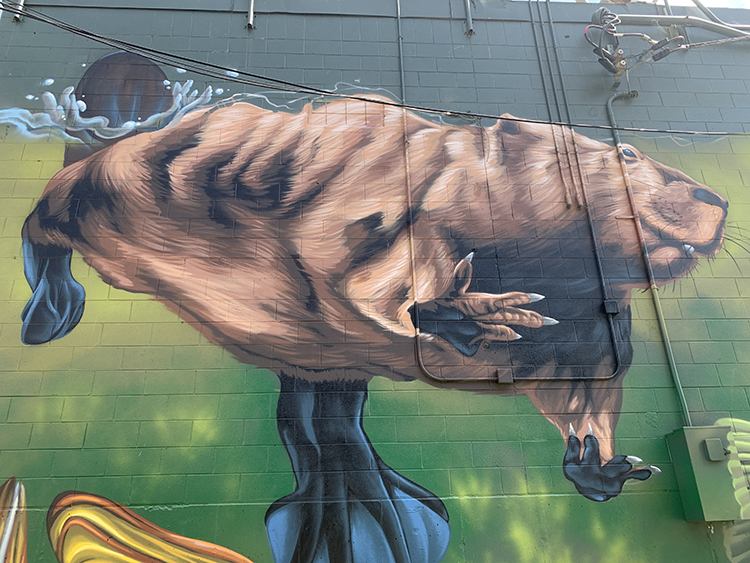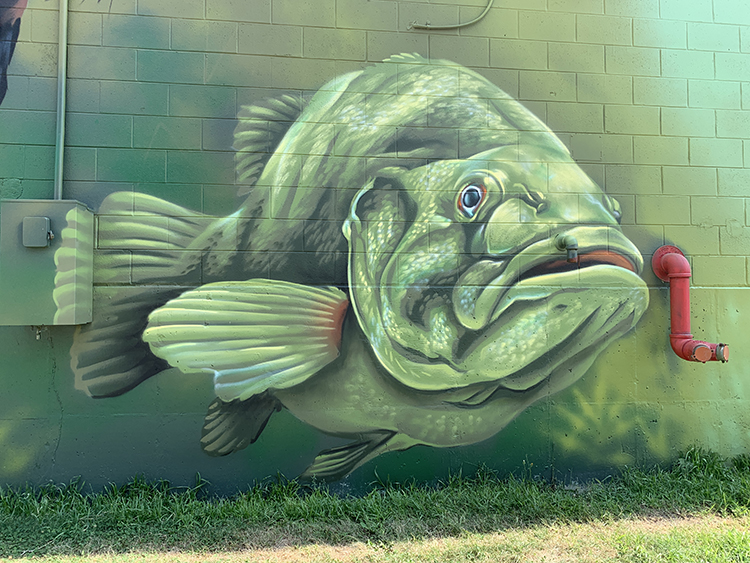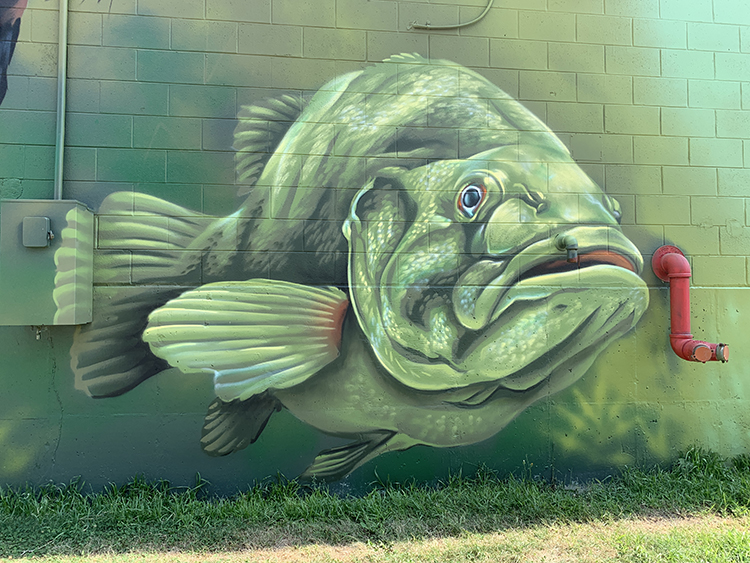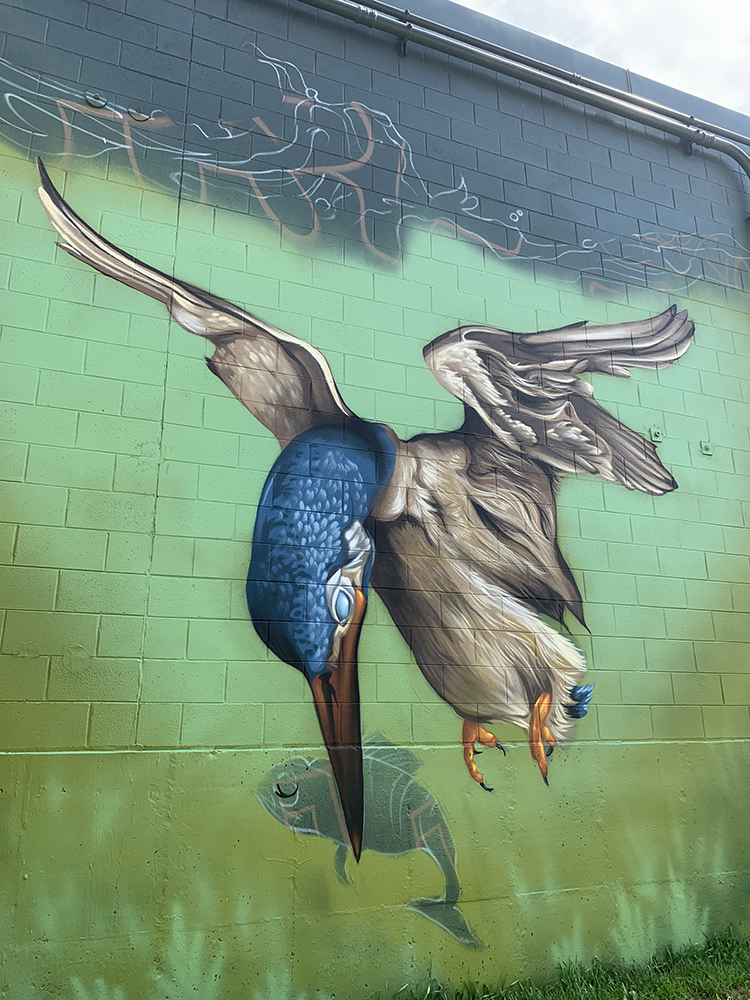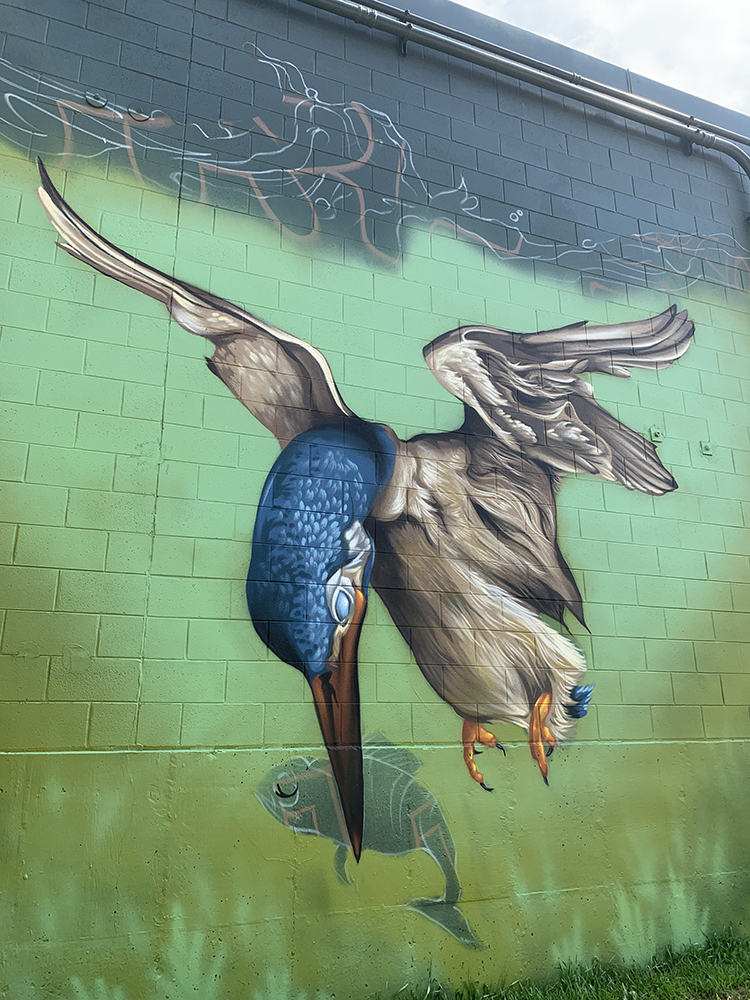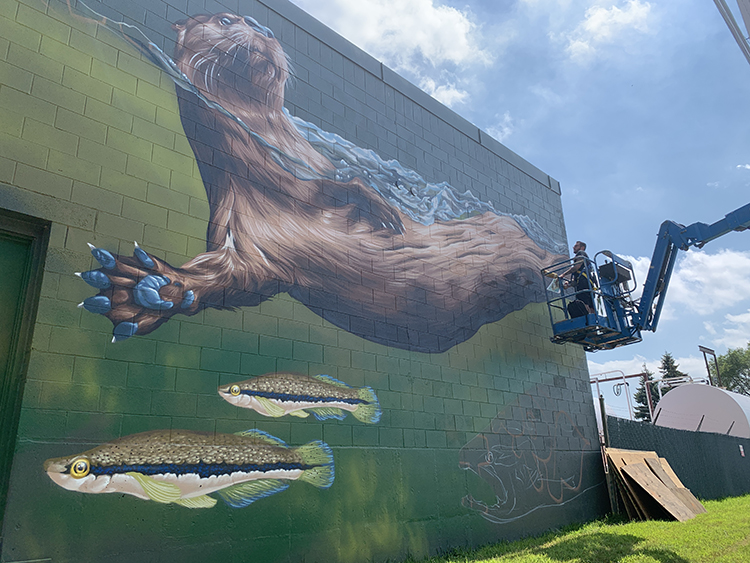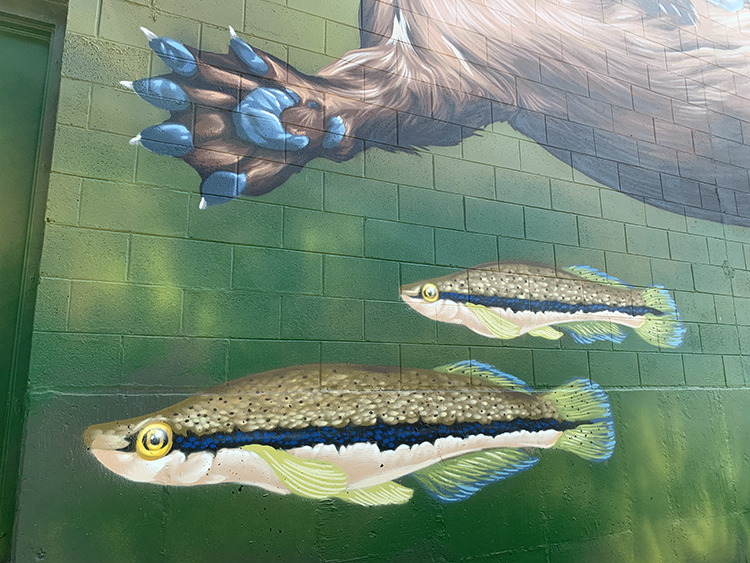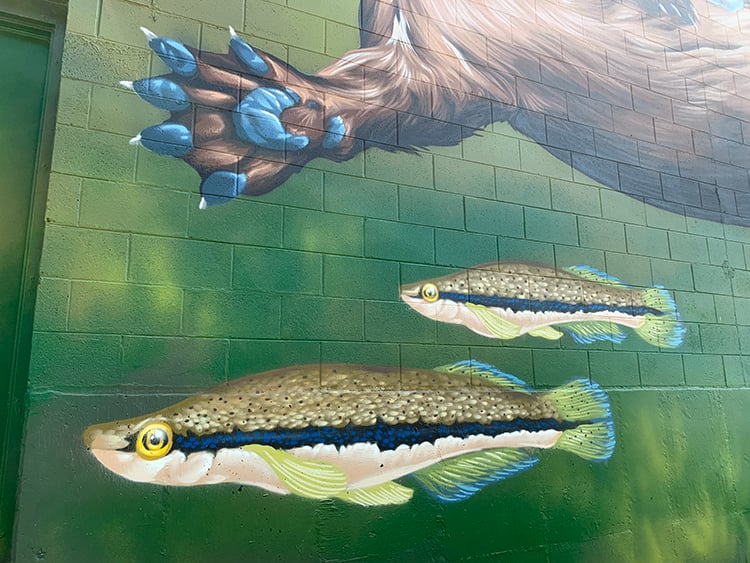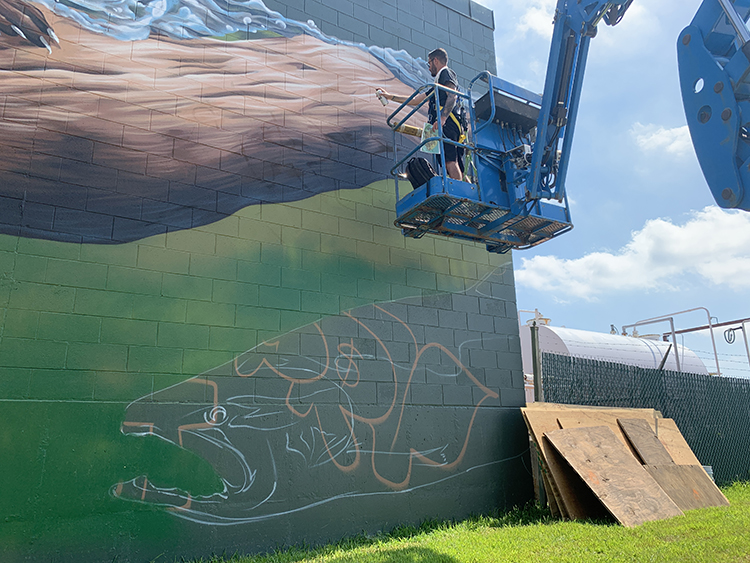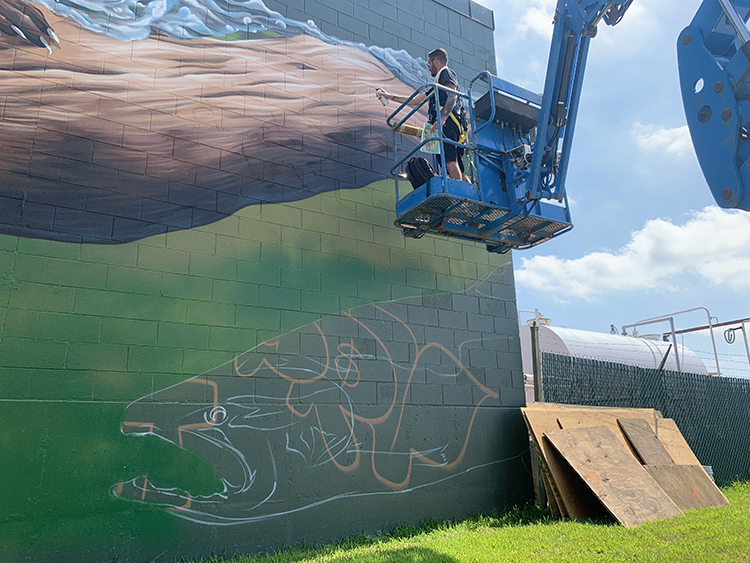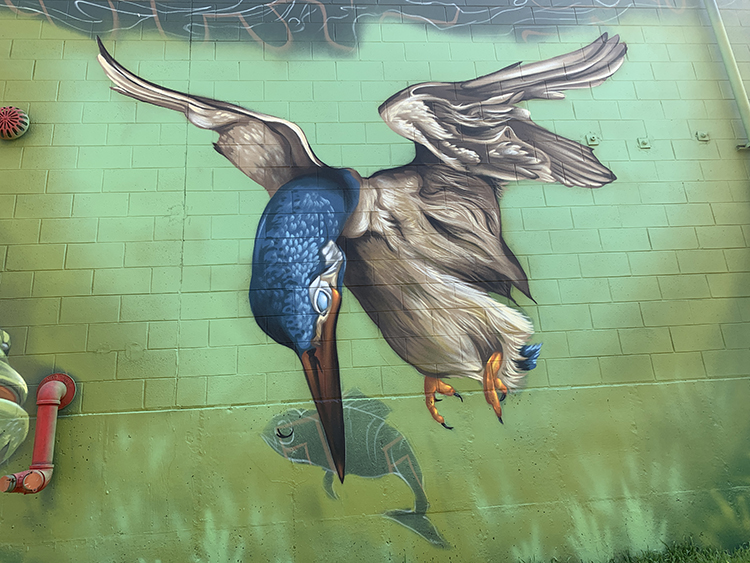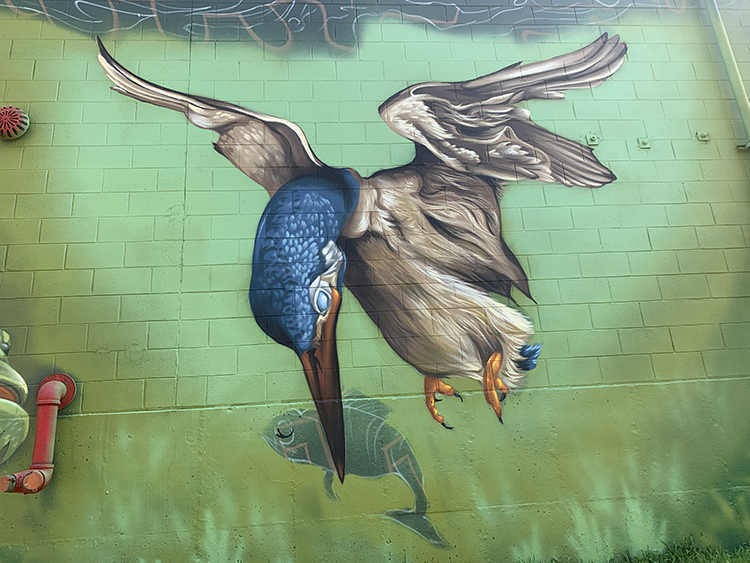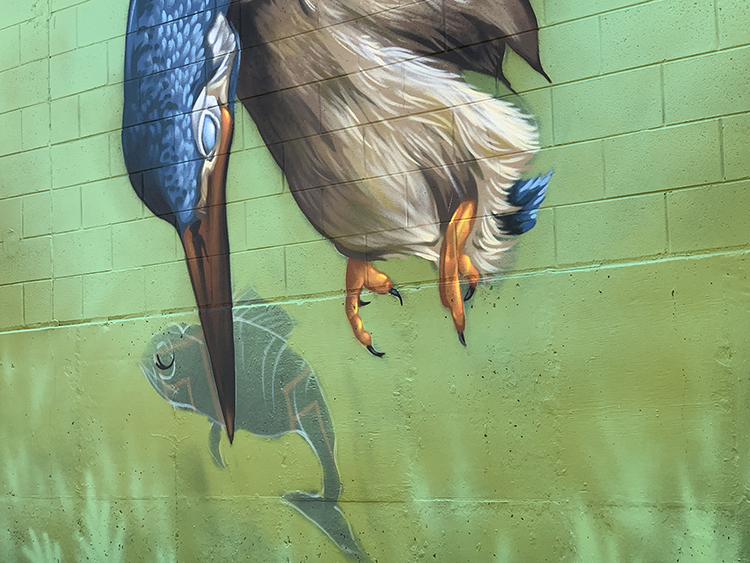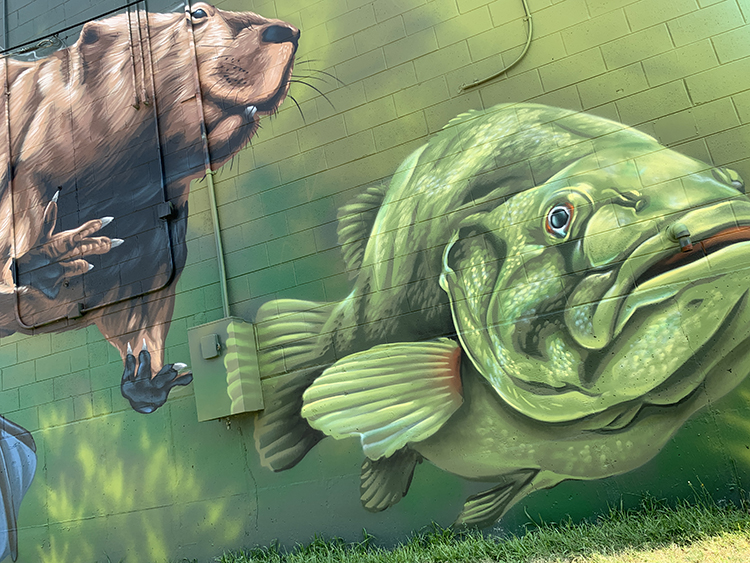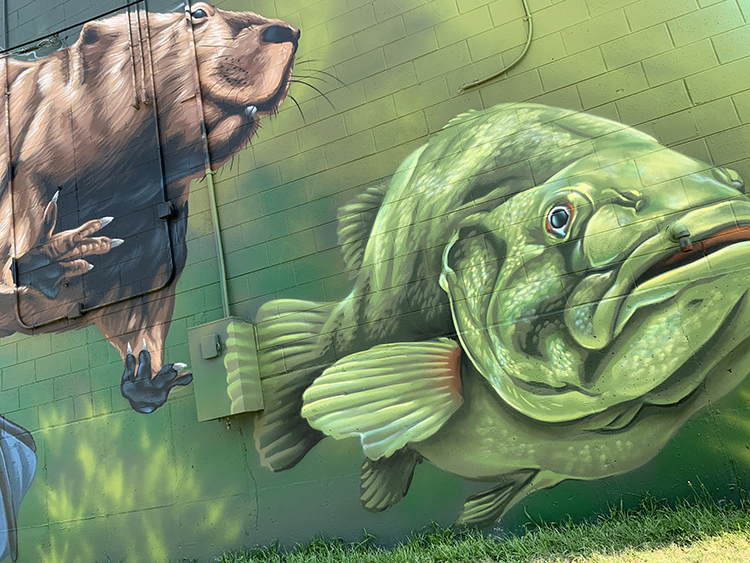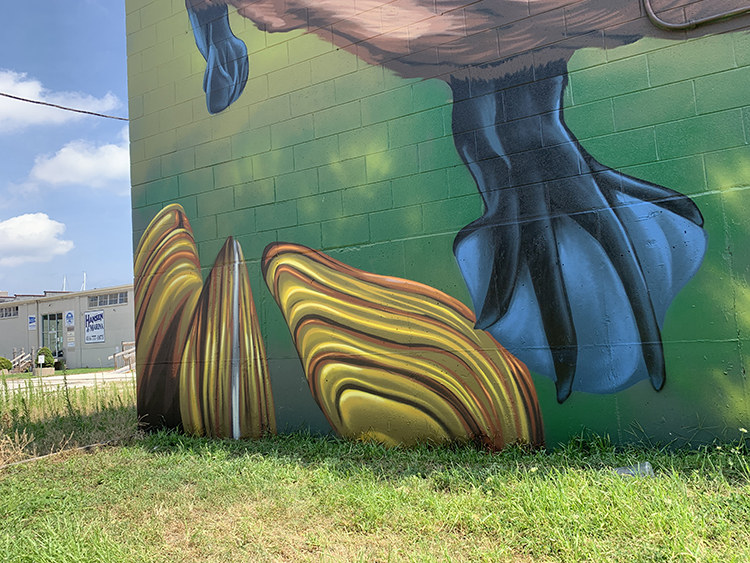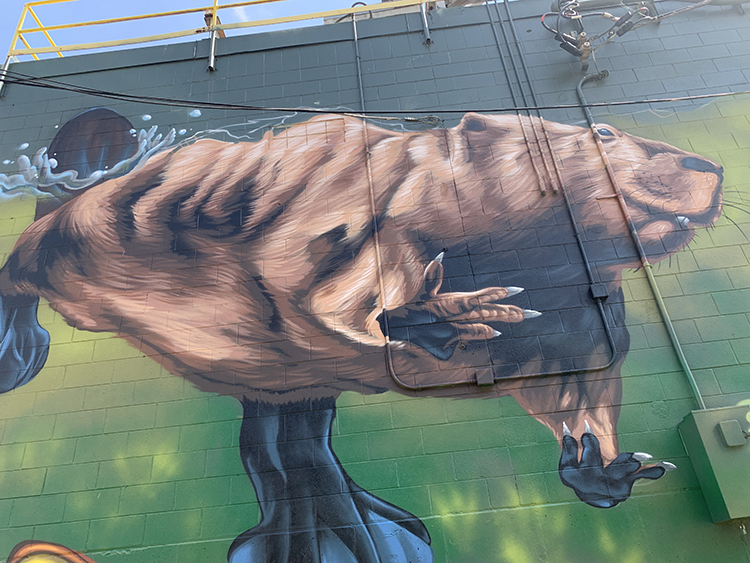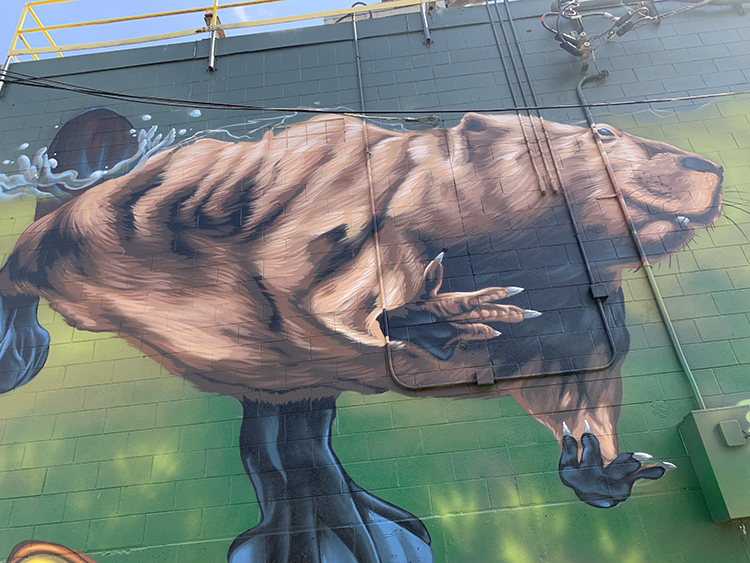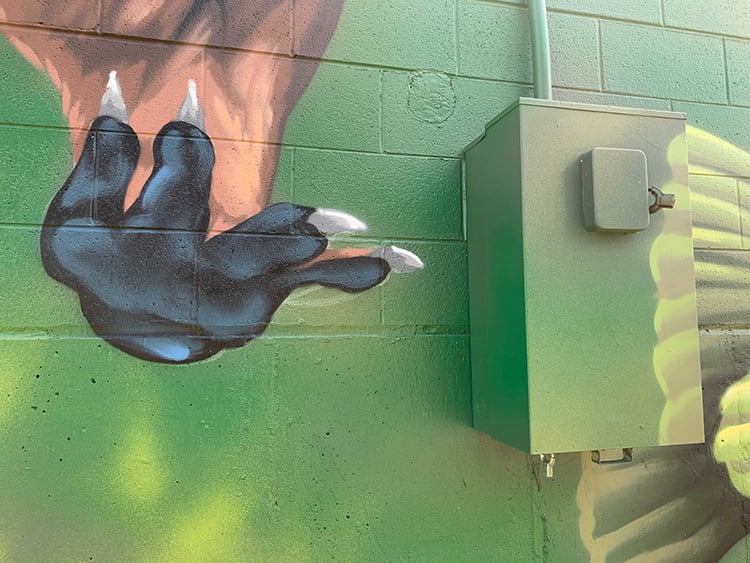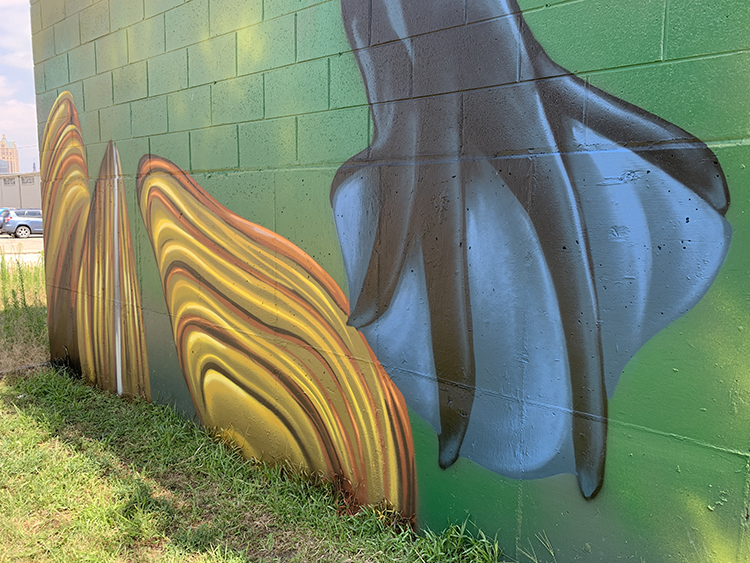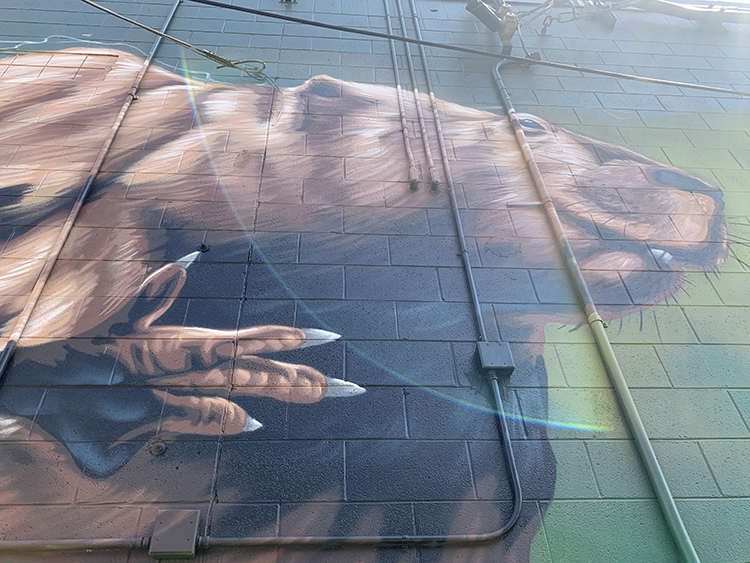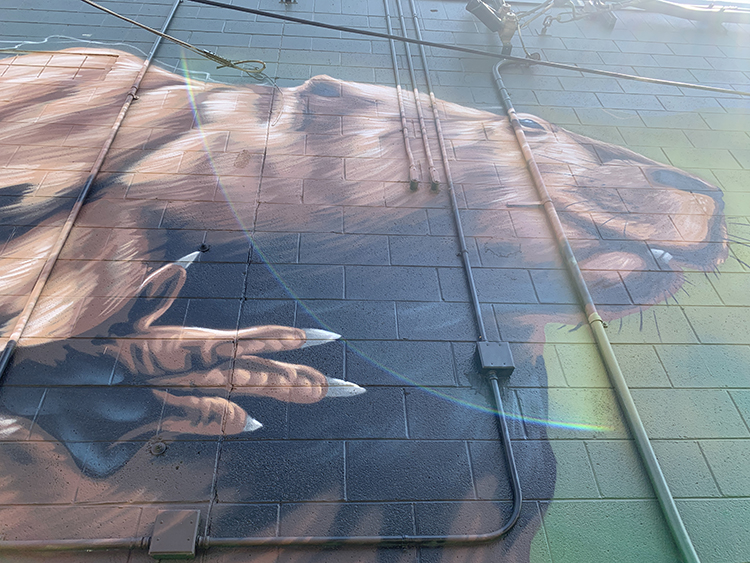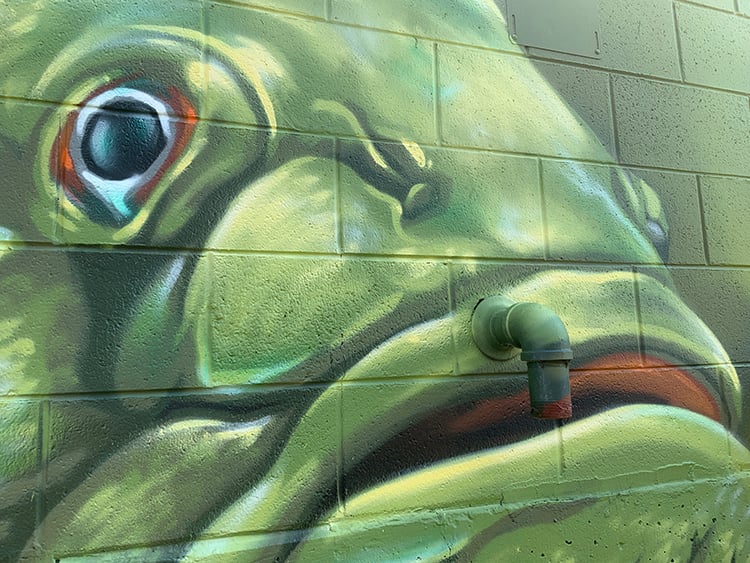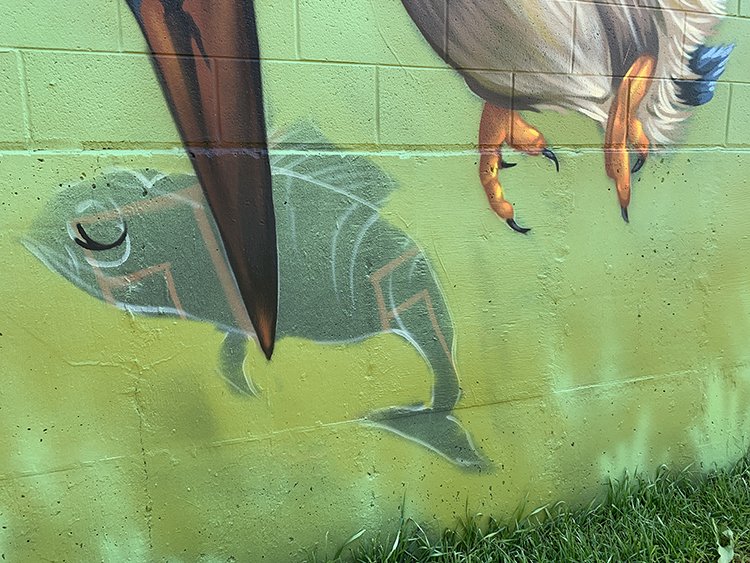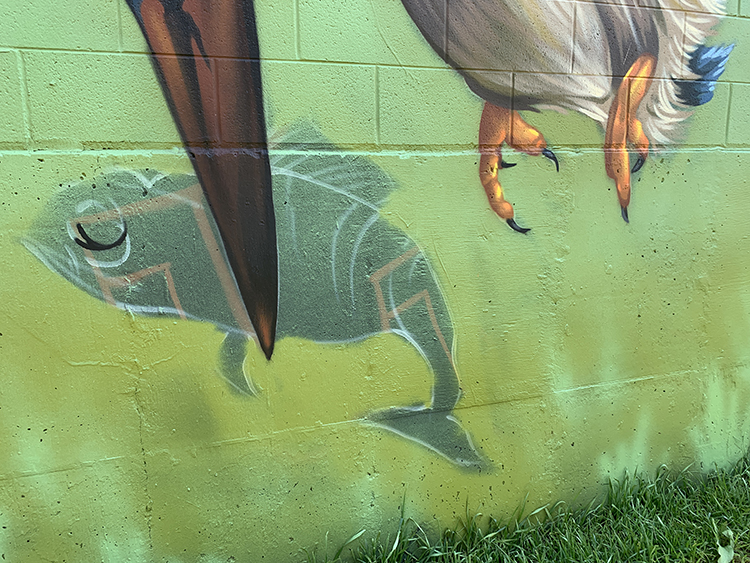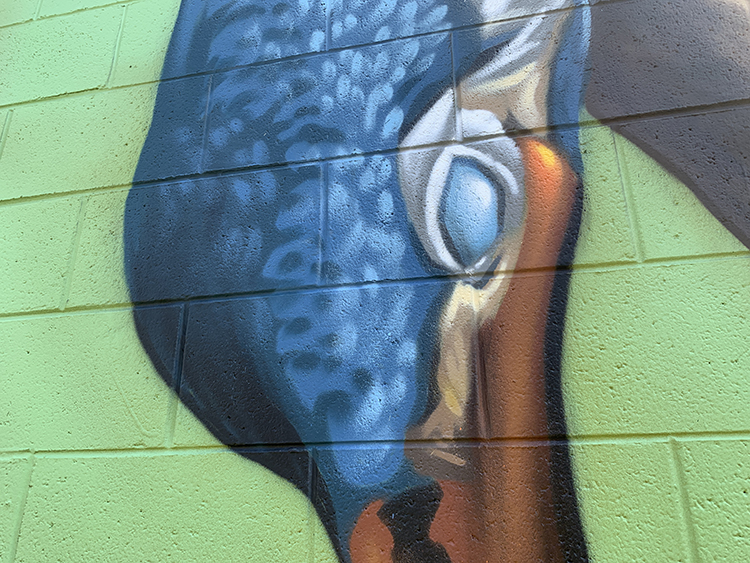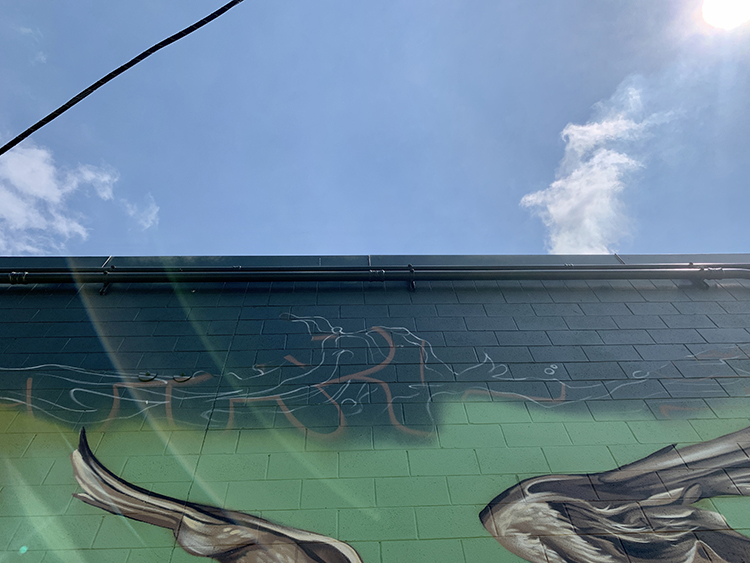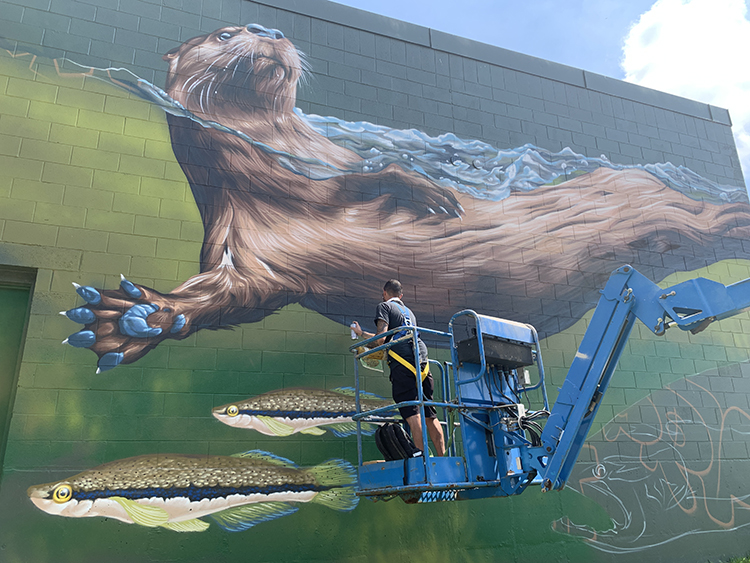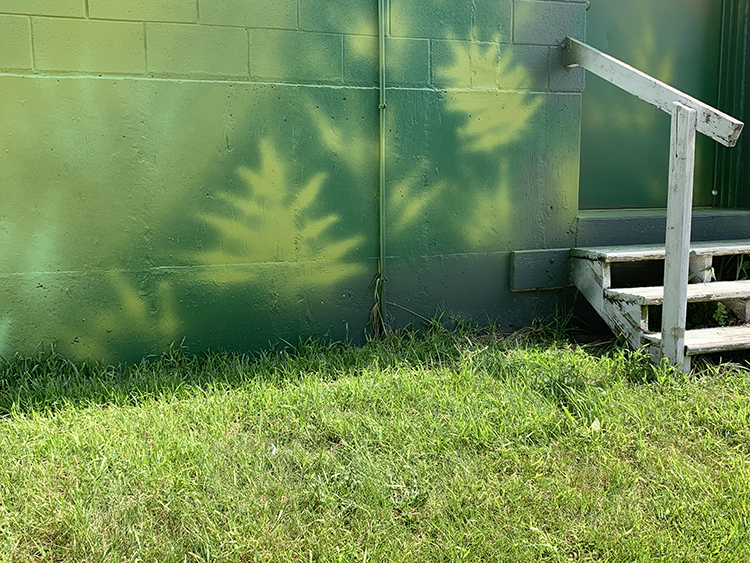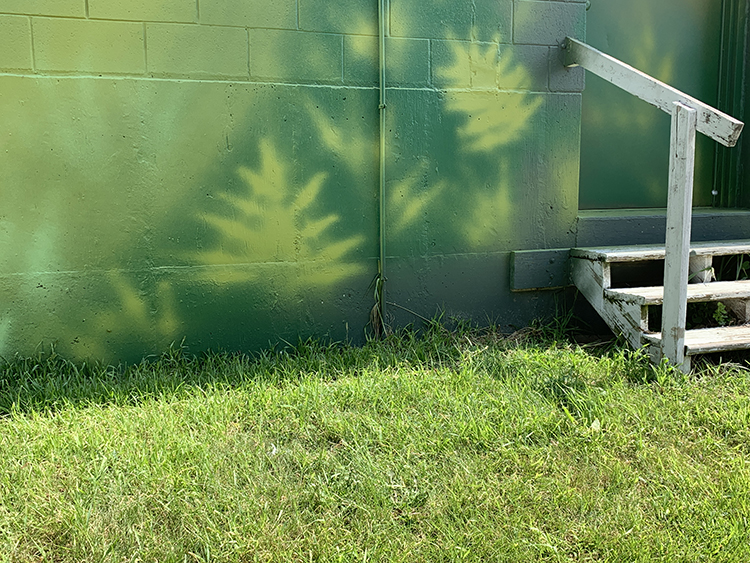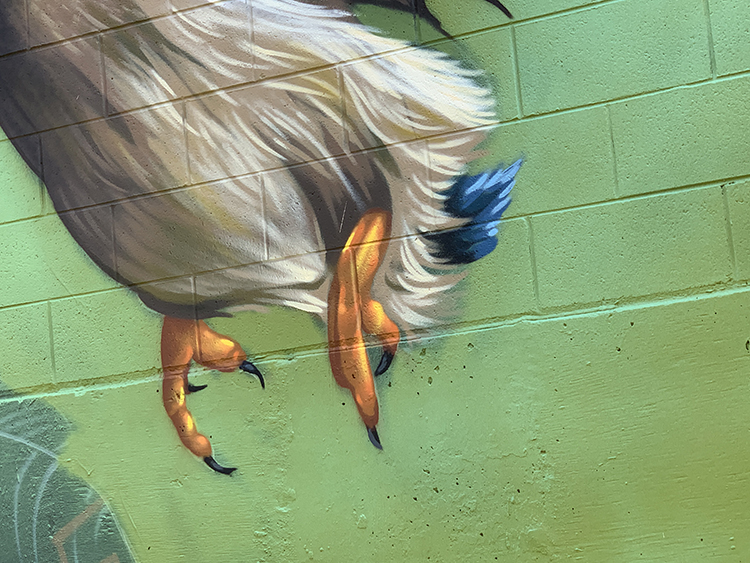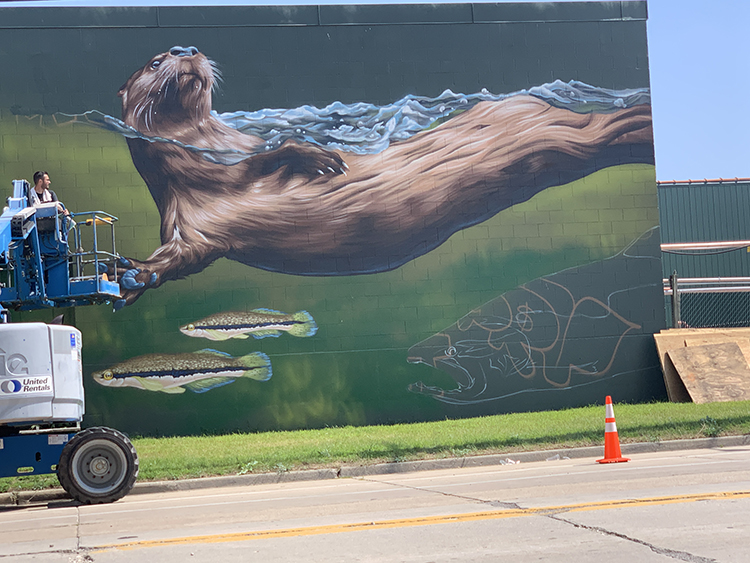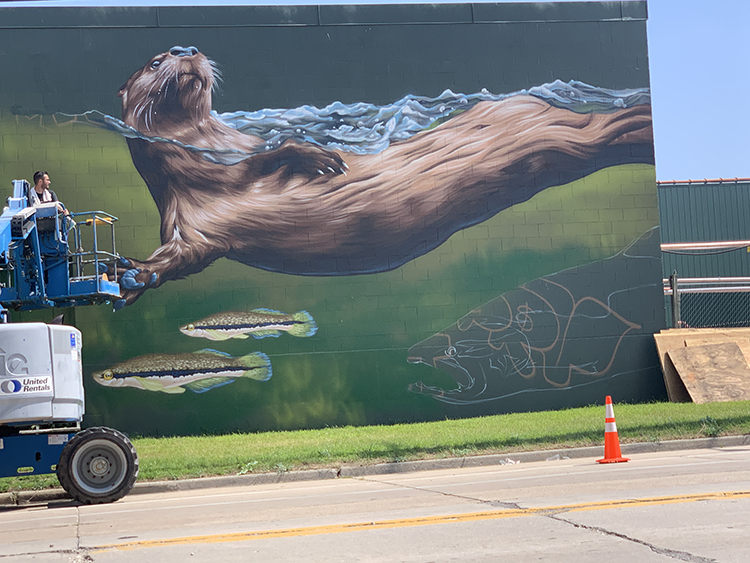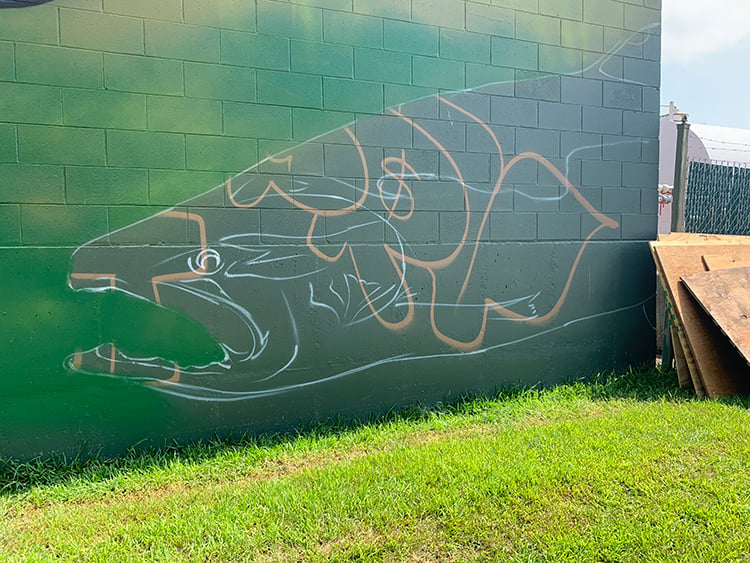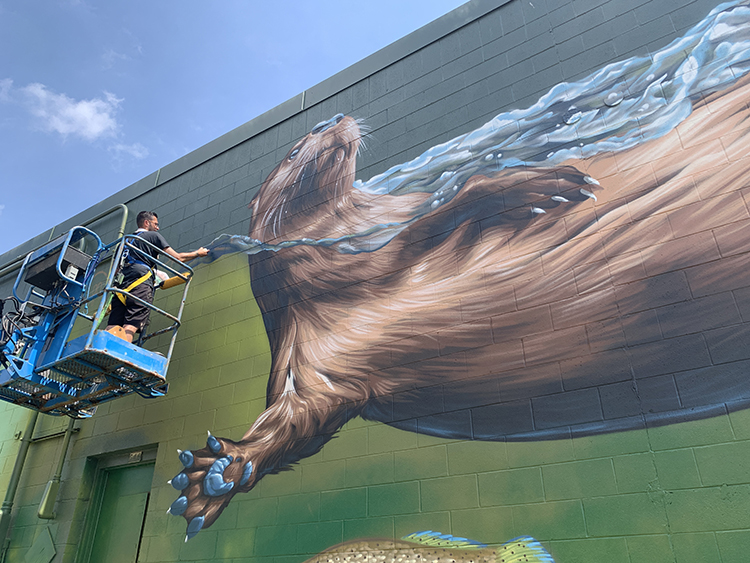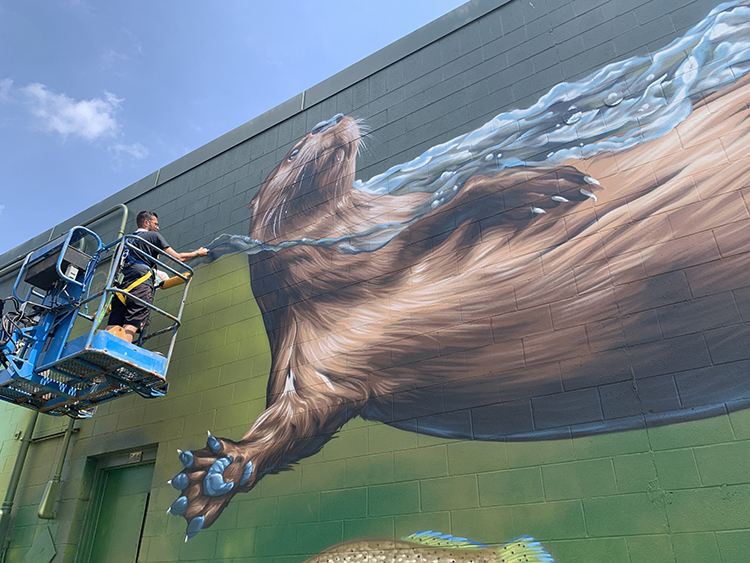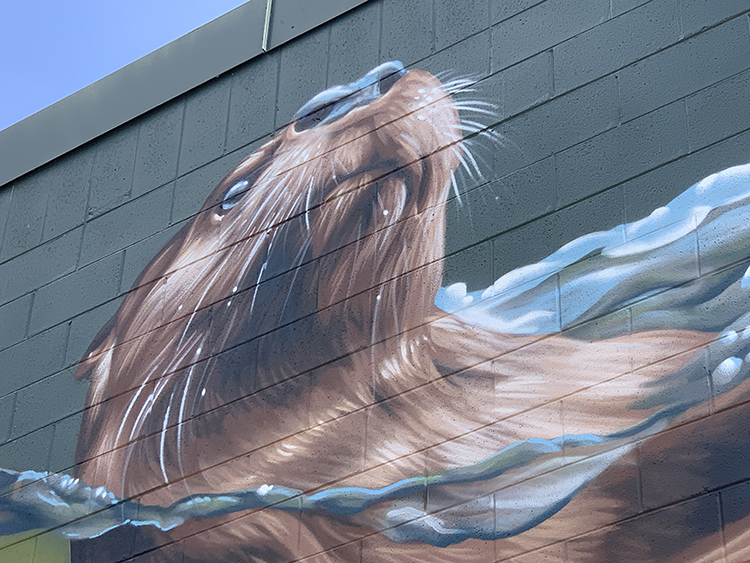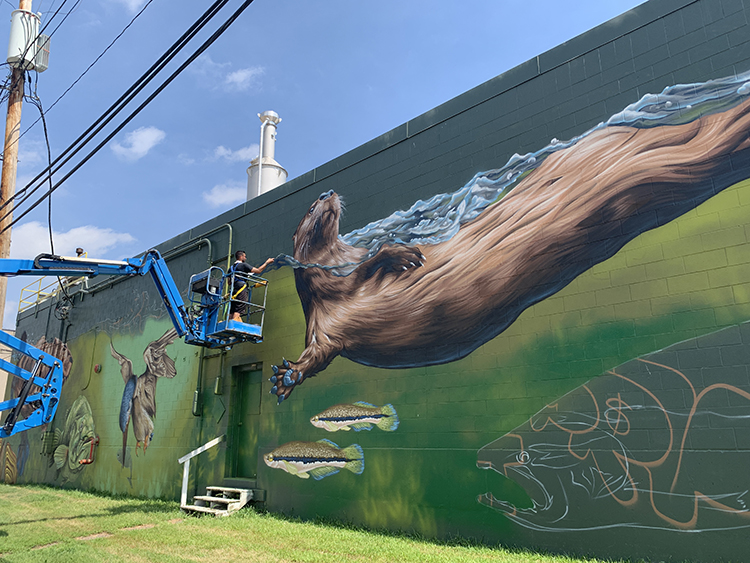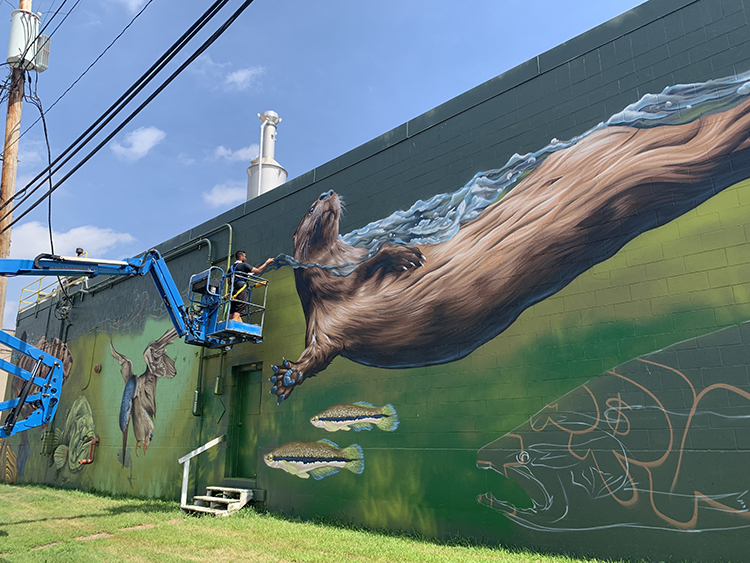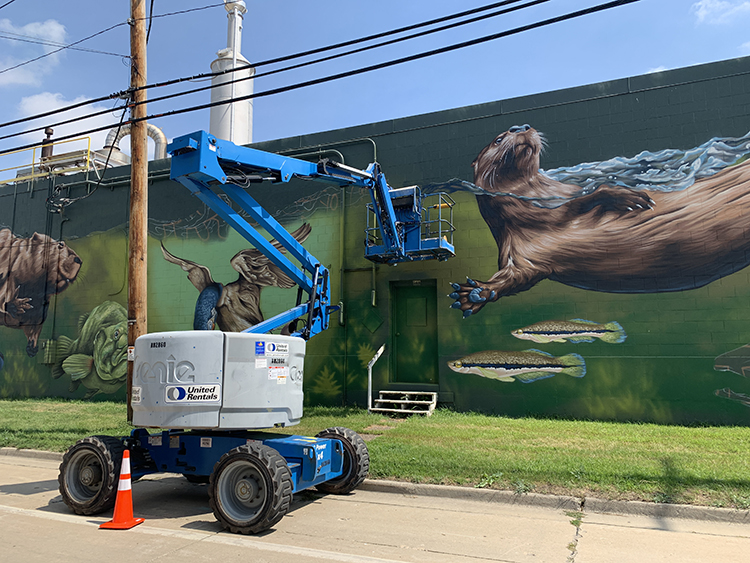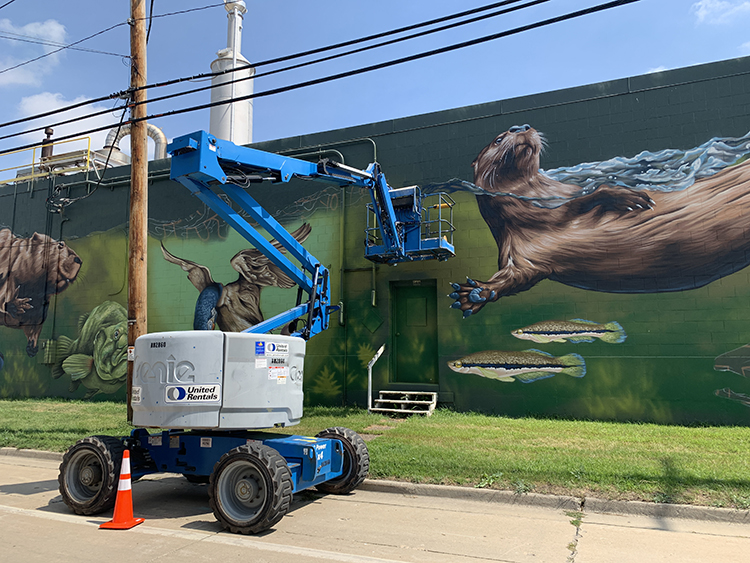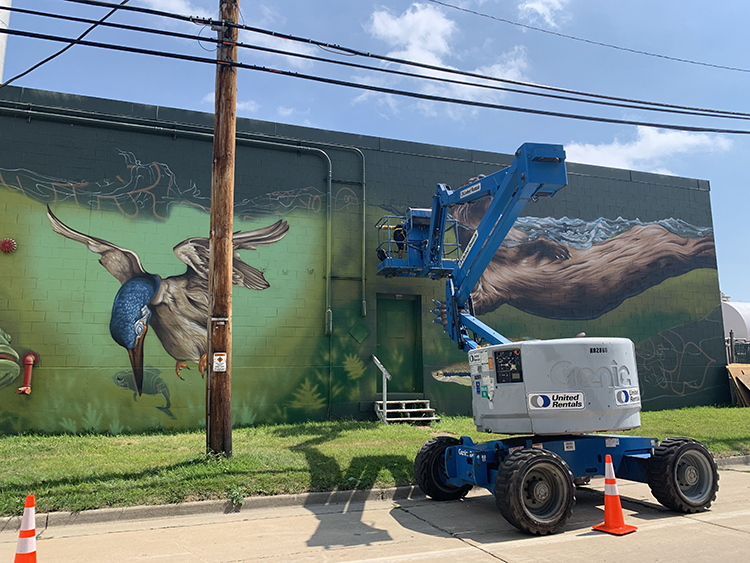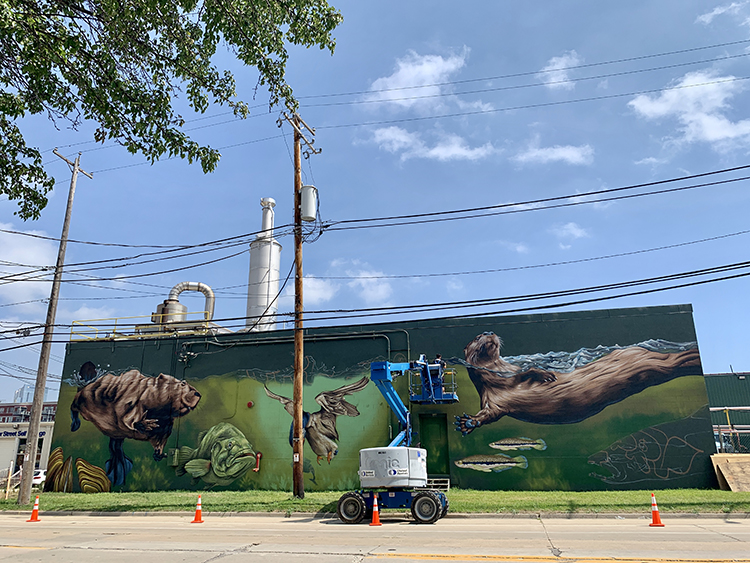 BONUS FAYGO PICTURE