Milwaukeeans work hard and bowl harder. Follow this monthly series to learn more about your favorite bowling houses and some new ones you'll want to visit.
The first room you enter when you walk in the front door of Bay View Bowl (2416 S. Kinnickinnic Ave.; 414-483-0950; MCTS Routes 15 & 52) is the bar. That's good. Bowling alley bartenders are the best, plus you end up with a beer in your hand before you even get your bowling shoes. Bay View Bowl has five beers on tap: Miller Lite, Lakefront Riverwest Stein, Lakefront IPA, New Glarus Spotted Cow, and New Glarus Moon Man. We took full advantage of the Sunday special and got a round of Miller Lites for $2 a pint. Games and shoe rentals are $2 on Sundays, as well.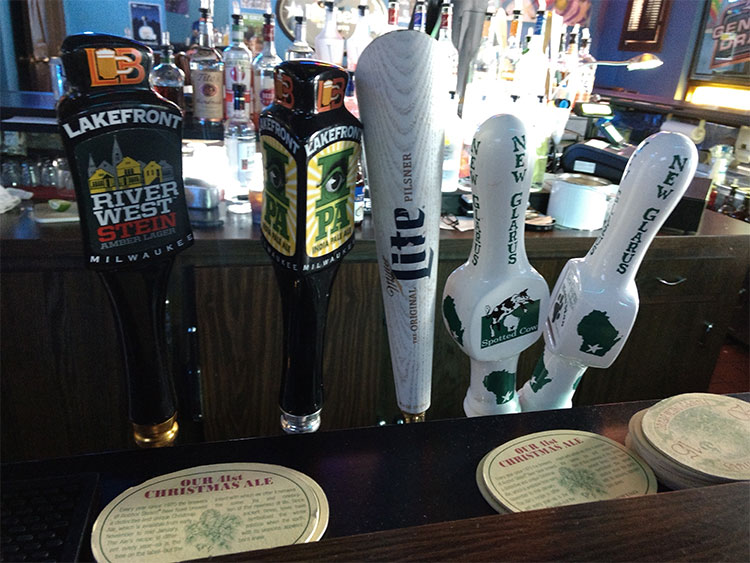 This wasn't a typical Sunday afternoon at a bowling alley. We were there as competitors in WMSE's Rock-n-Roll Bowl IV. The fearsome Milwaukee Record foursome featured Matt Wild, Tyler Maas, Josh Hoppert and Shea "I Walked Six Blocks in Heels with My Grandmother's Bowling Ball" Frevele. The event included a live DJ and catering by Café Corazon, so we skipped the jukebox and bar menu (though both are solid) and got straight into bowling.
Our day on Lane 9 started off strong. Matt became (we assume) the first person in bowling history to record four strikes in the first four frames en route to a solid 203 game. Not quite enough for the Bay View Bowl "High Scores" wall, but a huge game nonetheless. Tyler, Shea, and Josh made smaller contributions to the team score, but managed to avoid major injury. A for effort.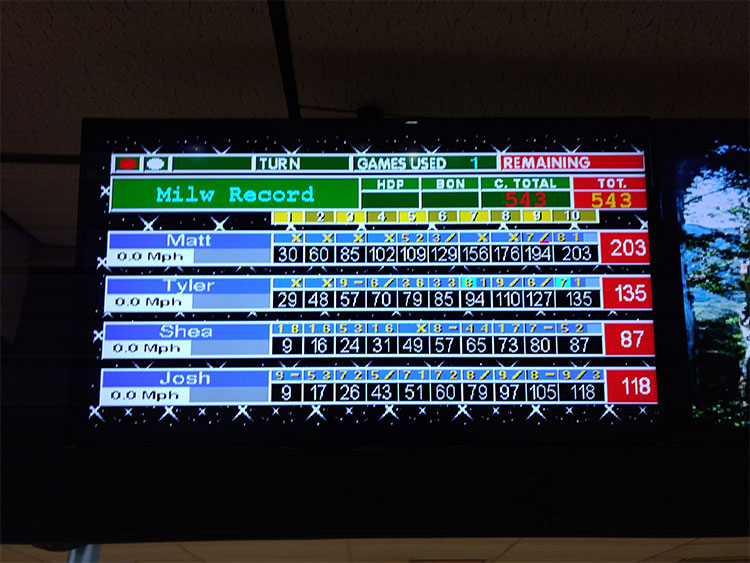 Between games, we did some visiting with our mortal bowling enemies, Milan and Dori Zori. Milan kindly gave us stickers he won from that arcade game with the parrot, but after seeing him eradicate the pins on Lane 2, we knew better than to let our guard down.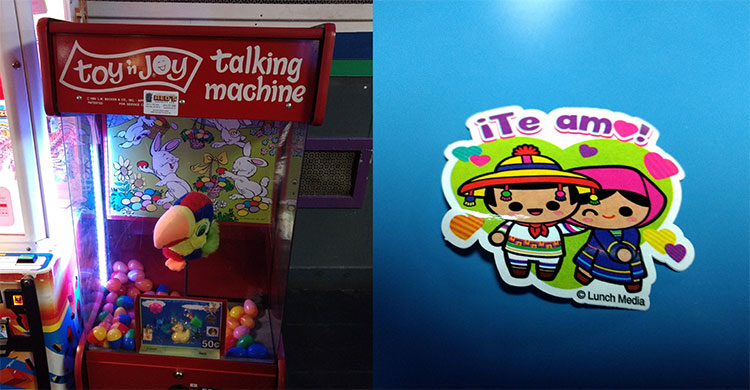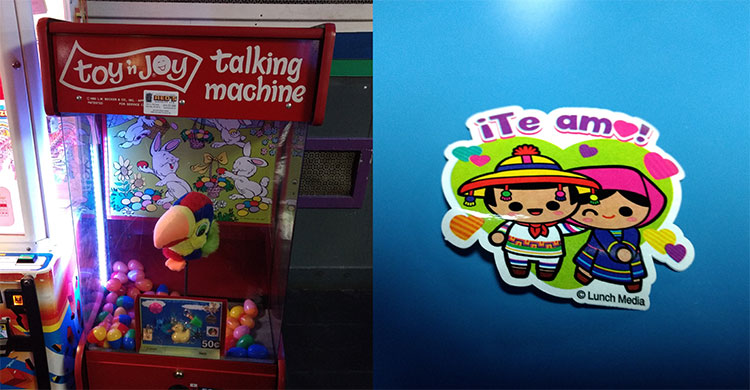 In games 2 and 3, Shea and her grandmother's blue-green ball were a force to be dealt with. Her newfound rhythm counteracted a little slippage on Matt's part. Tyler made solid contributions, as well, and Josh put up scores about halfway between his weight and his shoe size. Things got a little disco during game 3, when the lights went down and the Glow Bowling fired up—usually reserved for Friday and Saturday nights.
The Zori team and the Milwaukee Record team both failed to take home a championship trophy, so a head-to-head competition felt inevitable. We set up on adjacent lanes for one last game. It was an absolute slugfest, with personal "best"s by Milan Zori and Josh Hoppert. In the end, Team Milwaukee Record triumphed over Team Zori, 521-509.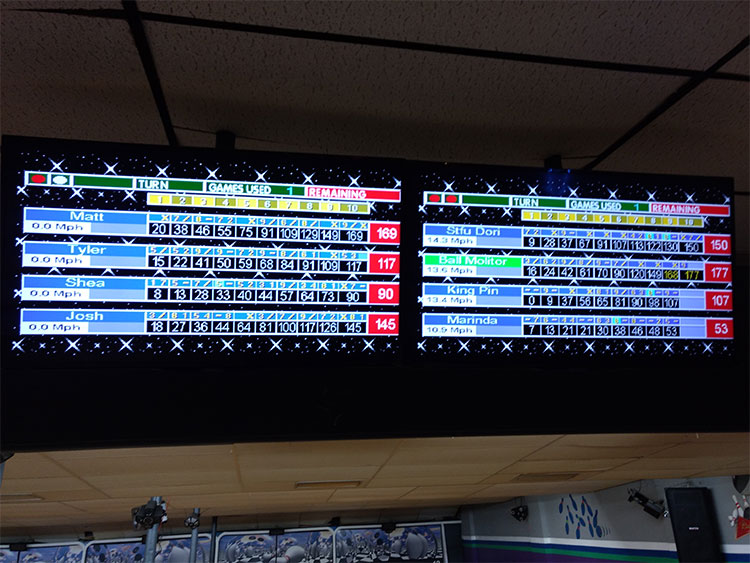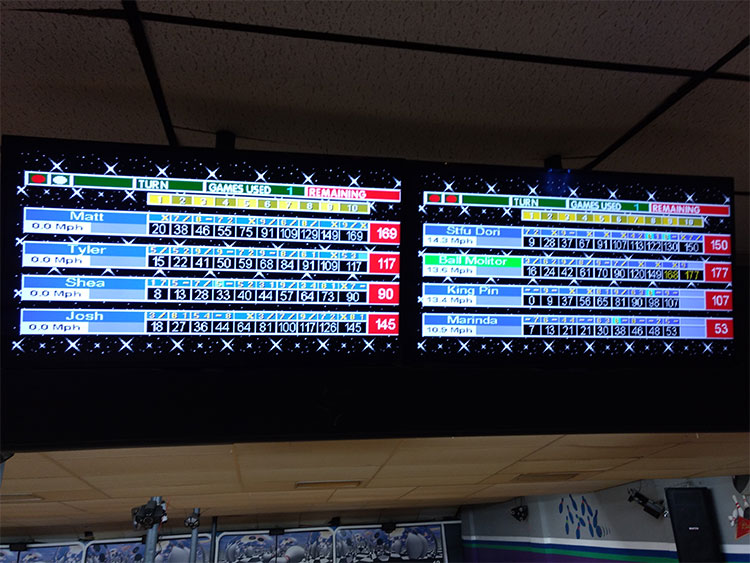 It was a great event at a classic Milwaukee bowling alley with a lot of friendly faces. For those scoring at home, here are Bay View Bowl's stats:
Open bowling: Check schedule
Lanes: 12
Pins: 120
Bowling balls available for use: Maybe 130?
Automatic scoring: Yes
Total beer taps: 5 (Miller Lite, Lakefront IPA and Riverwest Stein, New Glarus Spotted Cow and Moon Man)
Pitchers: Yes
Food: Yes (pizza and appetizers)
Bathrooms: 2 (men's and women's)
Posted high games: Jeff Gresl (299), Ellen Krueger (253)
Jukebox: Yes
Televisions: Yes
Glow bowling: Yes
Complete darkness bowling: No
Wi-Fi: Yes
Mural of pink elephants with PBR Cans: Yes