After an exciting come-from-behind win against the dreadful Niners on Monday, the injury-depleted Packers will get a week off. This Sunday, Aaron Rodgers and his underperforming Green Bay teammates will get a chance to rest, regroup, and figure out exactly what the fuck is going on this year. Though the bye week is certainly beneficial to the Packers players, it leaves Packers fans in a bind this Sunday.
Over the past three seasons, we've suggested a bunch of bullshit things you can do to help fill that Packers-sized hole in your soul. Though many suggestions on the 2015, 2016, and 2017 lists still hold up, we figured more ideas couldn't hurt. So as you hunker down and wait for next Sunday's game, behold 25 more bullshit things you can do during the Packers bye.
1. Go to Milwaukee Film Festival
The Milwaukee Film Festival is back! From October 18 through November 1, more than 300 films will light up the screens of the Oriental Theatre, Avalon Theater, Times Cinema, Fox-Bay Cinema Grill, and the new Jan Serr Studio Cinema (located inside the Kenilworth Building). Roughly 35 films will be shown on Sunday alone, so check out the schedule and select the movies you want to see.
2. Change your name
With all due respect to your parents and your lineage, your stupid name has been holding you back. And let's be honest, you've been wanting to change your name for years. Well, you have three hours to spare this weekend, so get on it.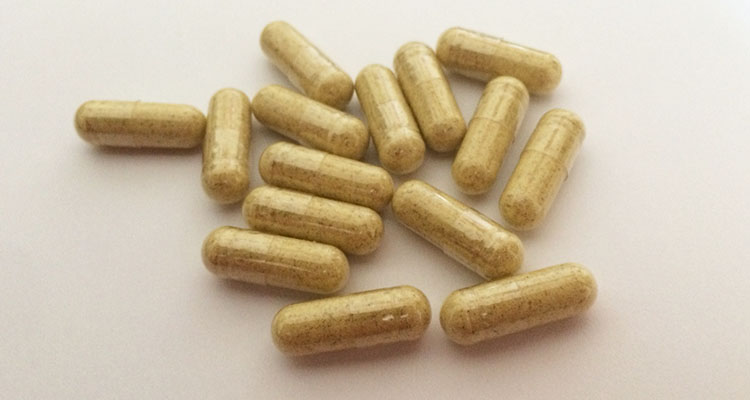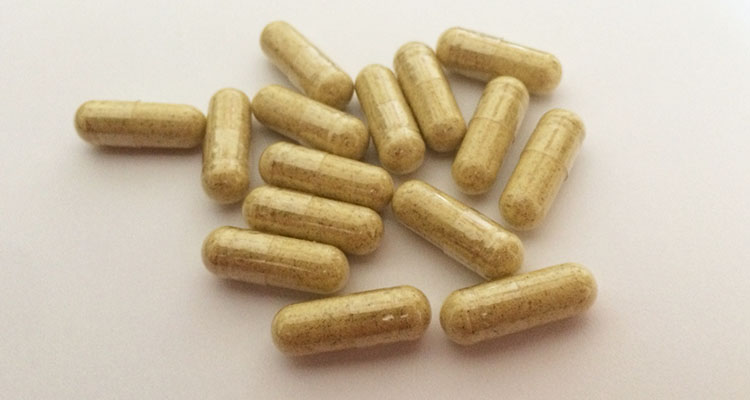 3. Try CBD
CBD is all the rage. Yeah, it's kind of pricey, but this stuff works! And now there's a local retailer that specializes in a range of CBD and other hemp products.
4. Get renter's insurance
People always forget about renter's insurance, but you'll be happy you got it once something goes wrong at your place. Protect yourself and your belongings.
5. Abby Jeanne's Cosmic Weekend
Back in August, we debuted a new song by the incomparable Abby Jeanne and announced the hardworking talent's intentions to host a "Cosmic Weekend" at The Cooperage in October. The Sunday installment will find Abby heading up the festival's final day, and being joined by Lydia Lunch, Fiona Silver, and an outstanding cast of local support. Adding to the 12 projects playing between Saturday and Sunday, Abby Jeanne's Cosmic Weekend will also include art installations, a marketplace, and an art gallery. Advance tickets are on sale now. Single day tickets are $20. Weekend passes are $35. Check out the full lineup below.
6. Sit on a patio
Yeah, it's getting colder out and daylight is getting more and more limited, but some Milwaukee area bars and restaurants still have patios open for your lounging pleasure. Need a recommendation? Cool! We've written about more than 100 of 'em.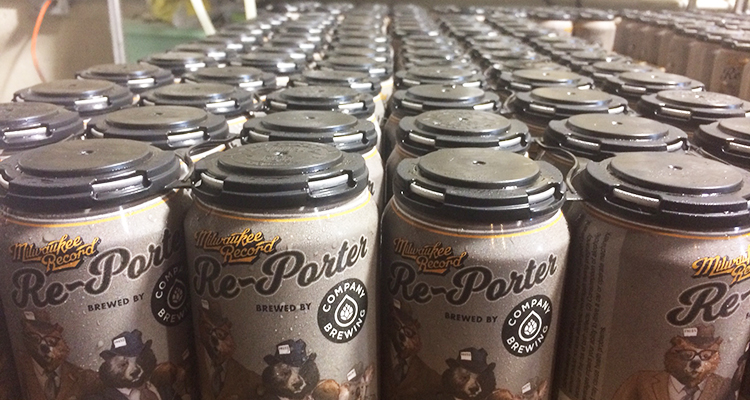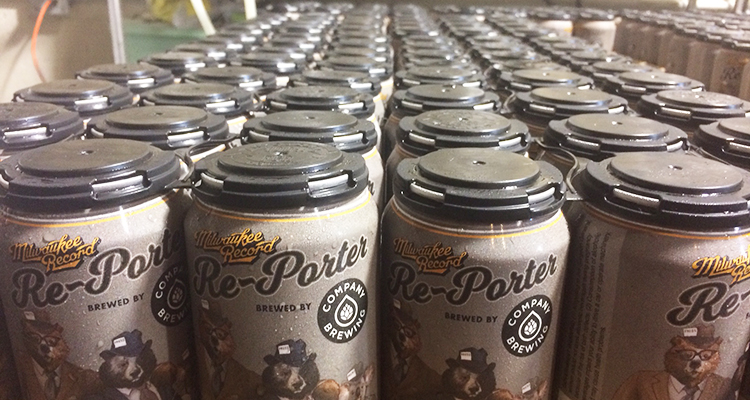 7. Drink a Re-Porter
Since 2016, Milwaukee Record and Company Brewing have joined forces to make a delicious spiced porter called "Milwaukee Record Re-Porter." For the uninformed, Re-Porter is Company's Night Rye'd Porter that has been infused with cinnamon, cacao nibs, medium roast coffee, vanilla bean, and three types of chiles. The first two runs of the seasonal brew were well-received by beer enthusiasts, and helped raise thousands of dollars for local charities. Not only is Re-Porter back for a third year, it's available in cans this time around! A portion of proceeds benefit Milwaukee Women's Center, so head to a bunch of local bars and retailers to pick some up.
8. Call or write an elected official
Though we've yet to see it come even close to working, apparently calling, writing, or emailing your elected officials could potentially make this dumpster fire world a slightly better place. Give it a shot?
9. Try to watch other NFL games
How shitfaced must you get to even remotely care about the outcome of the Buccaneers-Browns game? Find out Sunday!
10. Take up whittling
All you need is a knife, a piece of wood, and a few hours. You're almost guaranteed to be bad at it, but haven't you always wanted to give it a try? No! Okay, sorry. Luckily, we have 15 more suggestions for you.
11. Go to D14 Brewery & Pub
On Wednesday, we learned that Bay View's D14 Brewery & Pub will be closing its doors after four years in business. Say goodbye to the brewery and enjoy one last pint of the local beer before it's too late.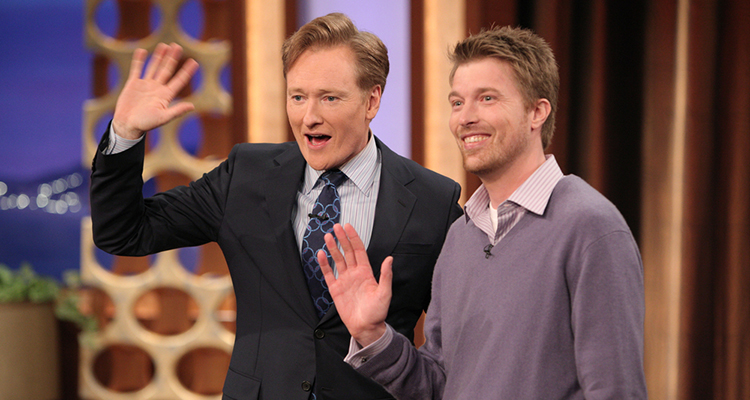 12. See Shane Mauss' Stand Up Science show
Western Wisconsin native Shane Mauss grew up near La Crosse, but actually got his stand-up start in Boston before winding up in Los Angeles and bringing his act to comedy clubs throughout the country. When he wasn't performing hundreds of show a year, Mauss released a Comedy Central Presents special and two albums, performed on Conan (five times!), and found his material evolving considerably. The comedian will return to his home state with some heady new material in the form of his "Stand Up Science" set. Before Sunday's show at The UC, you can learn more about his background, his growth, and his life of a road comic by listening to Mauss' episode of our On The Record podcast.
13. Practice saying "Equanimeous St. Brown"
Not only is the rookie wide receiver admirably filling in for Randall Cobb, he's doing so while having the NFL's best name. It looks like you'll be hearing it during games for the long haul, so you might as well learn how to say it. It's fun!
14. Get a jump on holiday shopping
Only not-nearly-enough days left until Christmas!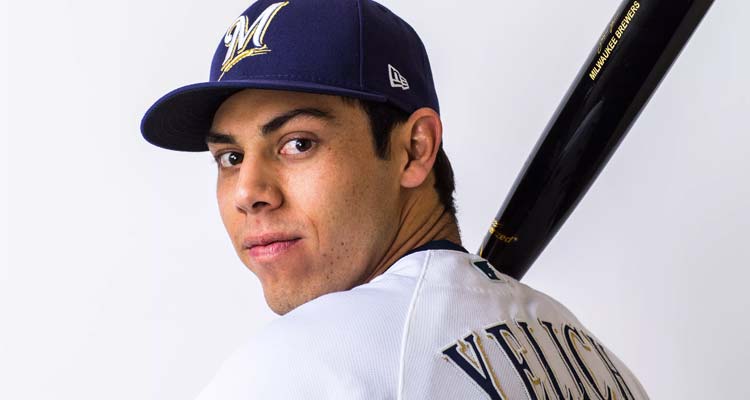 15. Continue celebrating or mourning a Brewers NLCS win or loss
By Sunday, we'll know the Milwaukee Brewers' World Series fate one way or another. Let's hope we're celebrating the previous night's pennant-clinching win and, as a direct result, a rescheduled Ed Sheeran concert once Sunday rolls around.
16. Play a board game or something
When is the last time you played a board game? Probably not recently enough! Scrabble is awesome. Risk is cool. Uno is fine. Hell, there's probably a ton of new board games we don't even know about.
17. Do something outside
Winter is coming, people. Get out and enjoy the fall colors and get some fresh air while you still can. Take a walk with a significant other. Stop and take his or her hand while looking out on Lake Michigan or some serene glen. Tell him or her you love them more than ever. After all, you do love them, right?
18. Clean out the junk drawer
There's too much shit in there. When are you going to use that Noodles & Company gift card? That gum is probably expired, and you don't need 500 rubber bands. Get your junk drawer in order this week.
19. Check out the Widespread Panic show, buddy!
If you missed the show Friday or Saturday…or you want to go for the trifecta, Widespread Panic will bestow their crunchy grooves upon a Riverside Theater audience again on Sunday. It's going to be sick, buddy. Um, I don't know if I can keep up this character much longer. Just go see Widespread if that's your thing.
20. Start thinking about your Halloween costume
You should know what you're going to dress up as by now, but let's be honest, you still have no idea. Come Sunday, you should sit down and really think about what you're going to be. The order the costume or start shopping for things to put it together yourself.
21. Mochi
What is it? Is it good? How much does it cost? You can answer all those questions (and more!) this weekend.
22. Donate old clothing to a thrift store or homeless shelter
Once you've collected a few garbage bags worth of old clothes and household items, donate them to your local Goodwill. While you're there, look for a jersey to wear next week.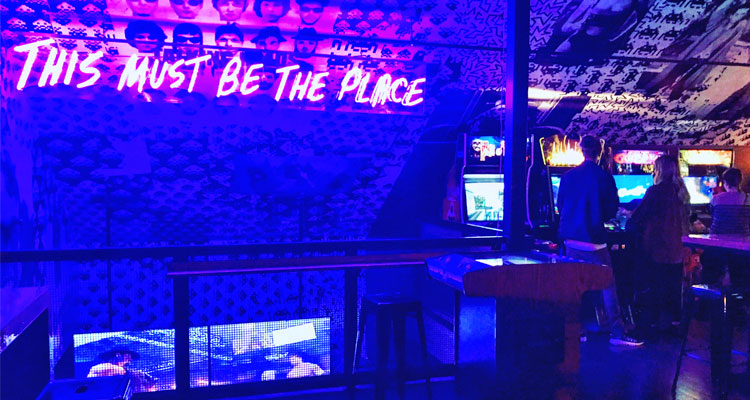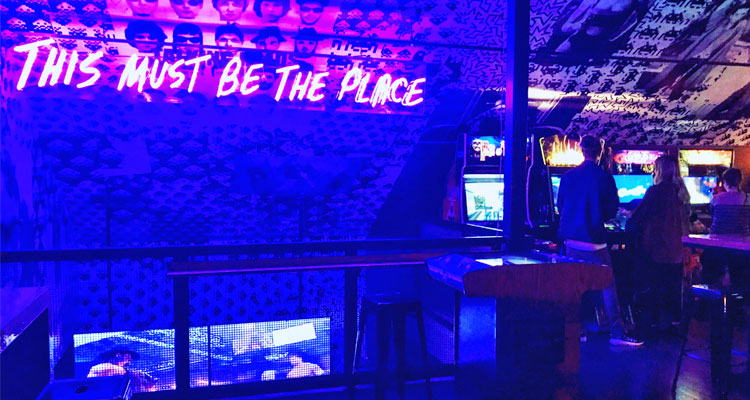 23. Go to a local arcade
We have 'em now, so make a point to go every now and then.
24. Register to vote
Much more effective than calling or emailing your representatives.
25. Choose your own adventure
Who the hell are we to tell you how to spend your Sunday? Do whatever you want (as long as it doesn't hurt others). Have fun!