This Thursday, Friday, and Saturday mark the final three-day "weekend" block of Summerfest 2021. And just like this year's installment, Summerfest 2022 will take place over three Thursday-Friday-Saturday "weekends": June 23-25, June 30-July 2, and July 7-9.
Yay? Nay? We're on the fence. (Look for a legally mandated "Our thoughts on Summerfest 2021" article next week.) At least it'll be in the heart of the summer! And maybe [begins wishful thinking] we won't be in the middle of a pandemic again!
Anyway, Summerfest also announced today that it has extended the hours for free admission during Fan Appreciation Day on Saturday, September 18. You can now get in free from noon until 7 p.m. Oh, and the first 30,000 folks through any gate on Saturday will receive a free ticket to Summerfest 2022. Fun!
HERE's the full schedule for the final three days. HERE are our recommendations. And HERE's a picture of a Saz's Sampler Platter we had last week: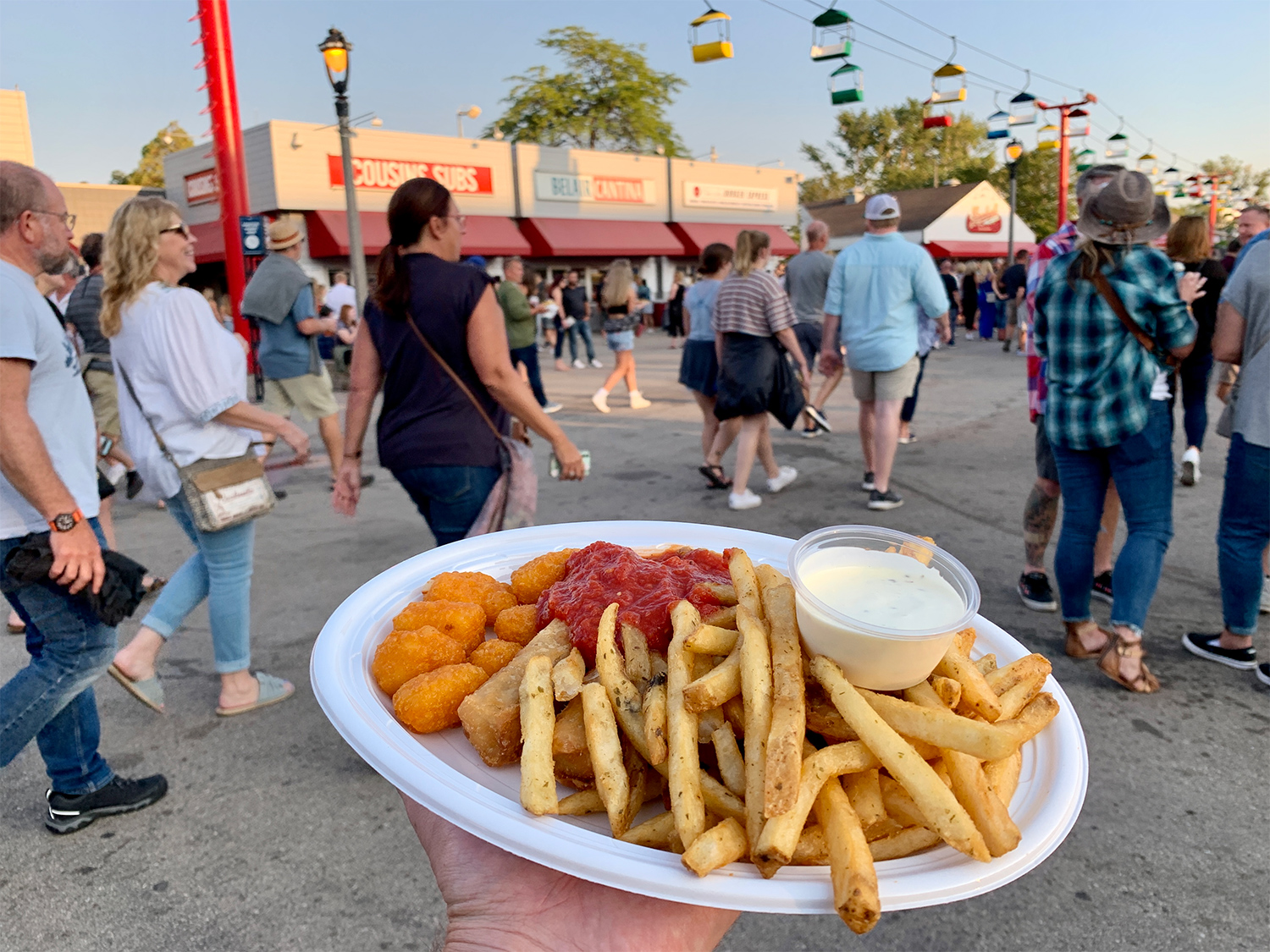 Exclusive articles, podcasts, and more. Support Milwaukee Record on Patreon.
---
RELATED ARTICLES
• Record Recommended: Summerfest Weekend 3
• The sound effects Michael Winslow did at Summerfest, ranked
• Mandatory Milwaukee: Learning to love Summerfest again
• Here's to the afternoon we saw Eve 6 at Summerfest
• 17 pictures of the new Generac Power Stage at Summerfest, plus 3 pictures of a chutney turkey sandwich I had at Crossroads Collective
• Here's the full Summerfest 2021 lineup for every day and every stage