As we settle into month 8,000 of the New Normal, isn't it about time we make mask-wearing not just mandatory, but sexy? Boy Lonely thinks so.
Who's Boy Lonely? He's Milwaukee musician Casey Seymour, who splits his time between the psychedelic Ravi/Lola and the dapper Kiss Critique. Seymour's Boy Lonely persona comes from the latter group, and his first solo single under that name shares some of Kiss Critique's sexy tongue-in-cheekiness. If "Mask Up, Baby" doesn't make you want to get freaky with your domestic partner that you've been sheltering-in-place with since March, nothing will.
"I think it's kind of sexy just to see your eyes / It makes me want to kiss and hug you all through the night," sings/raps Lonely on the sweat- and synth-drenched electro jam. "Why wouldn't you consider it attractive / When all it is is being proactive." YES.
"Mask Up, Baby" is the first single from Boy Lonely's upcoming debut record, The Hoax, which is set to be released on "Quarantine's Day", a.k.a. January 22, 2021. Other track titles include "The New Safe Sex," "Slow Your Spread," and "Our Love's A Pandemic." Once again: YES.
"The Hoax is a nine-song diary entry about my time during the pandemic as well as a love letter to all lovers either together or in isolation—to all those dancing in Club Lonely," Lonely says in the album's linear notes. "I have been in exclusive solitude with my life partner and we have taken it upon ourselves to smother the adhesive our bodies produce onto each other while trying to keep ourselves safe in a safer at home world."
[tugs collar] Prime your own bodily adhesives and listen to "Mask Up, Baby" now, only on Milwaukee Record.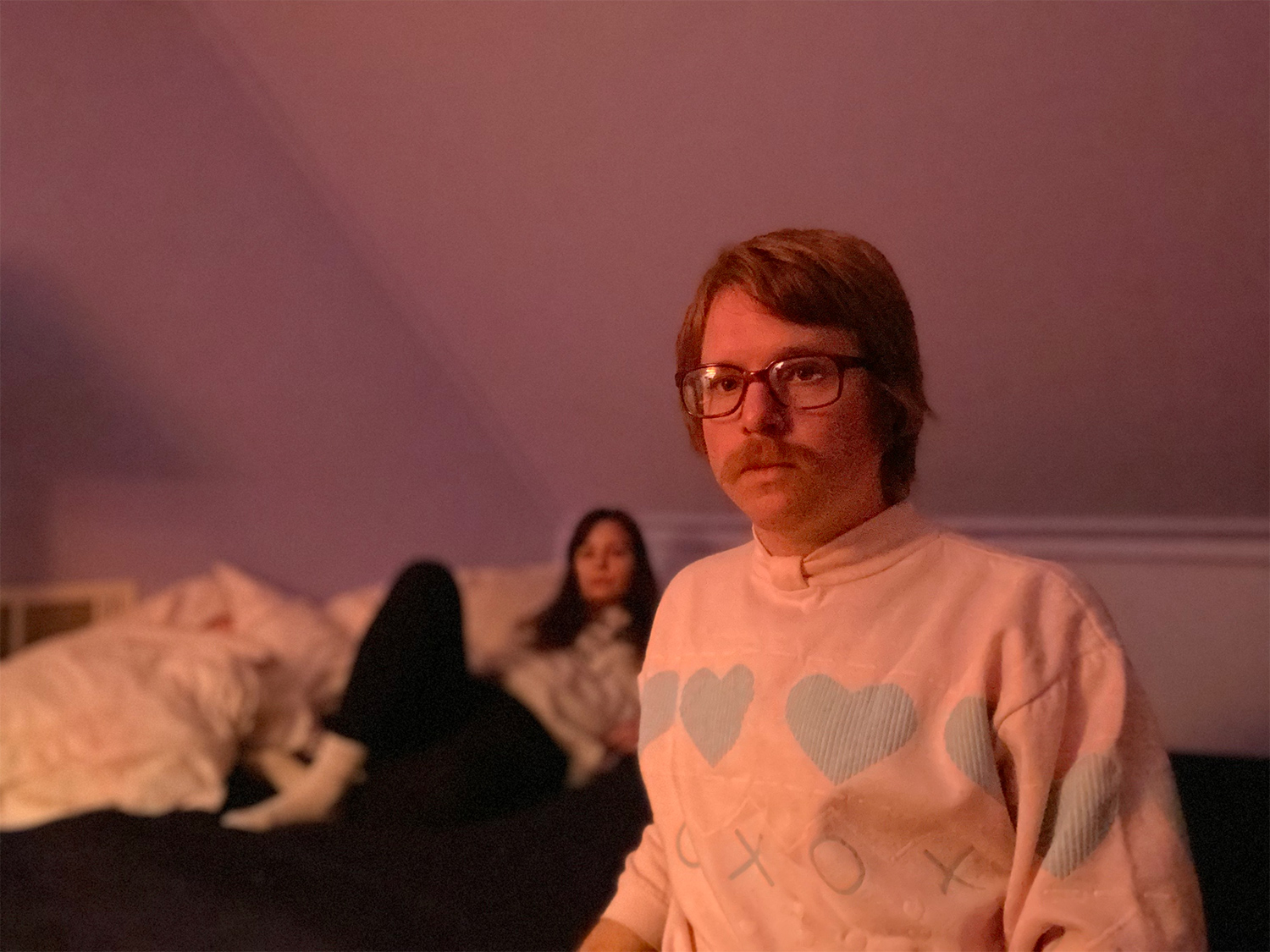 Exclusive articles, podcasts, and more. Support Milwaukee Record on Patreon.
---
RELATED ARTICLES
• Please enjoy Ravi/Lola's delightful ode to John Gurda, "Scholar Gurda, John"
• It's a beautiful day in the neighborhood with Ravi/Lola's "Winter In Winter"
• Look sharp in the new year with Kiss Critique's 'Allegations'
• Ravi/Lola expands its psychedelic sound with 'Shape Up Shoulders'
• Explore Ravi/Lola's enigmatic "Organization Structure" video
• Get lost in the childlike psychedelia of Ravi/Lola's 20-song sophomore album