After several years, several delays, and enough vendor announcements that it would have been easier to simply say who wouldn't have a stand there, 3rd Street Market Hall (275 W. Wisconsin Ave.) has announced an opening date: January 14.
"IT'S HAPPENING!" the long-awaited downtown food hall tweeted Wednesday afternoon. "The day is finally here! 3rd St. Market Hall will be OPENING this Friday, January 14th! Check out this calendar for all the details. We are SO excited to finally serve you!!!"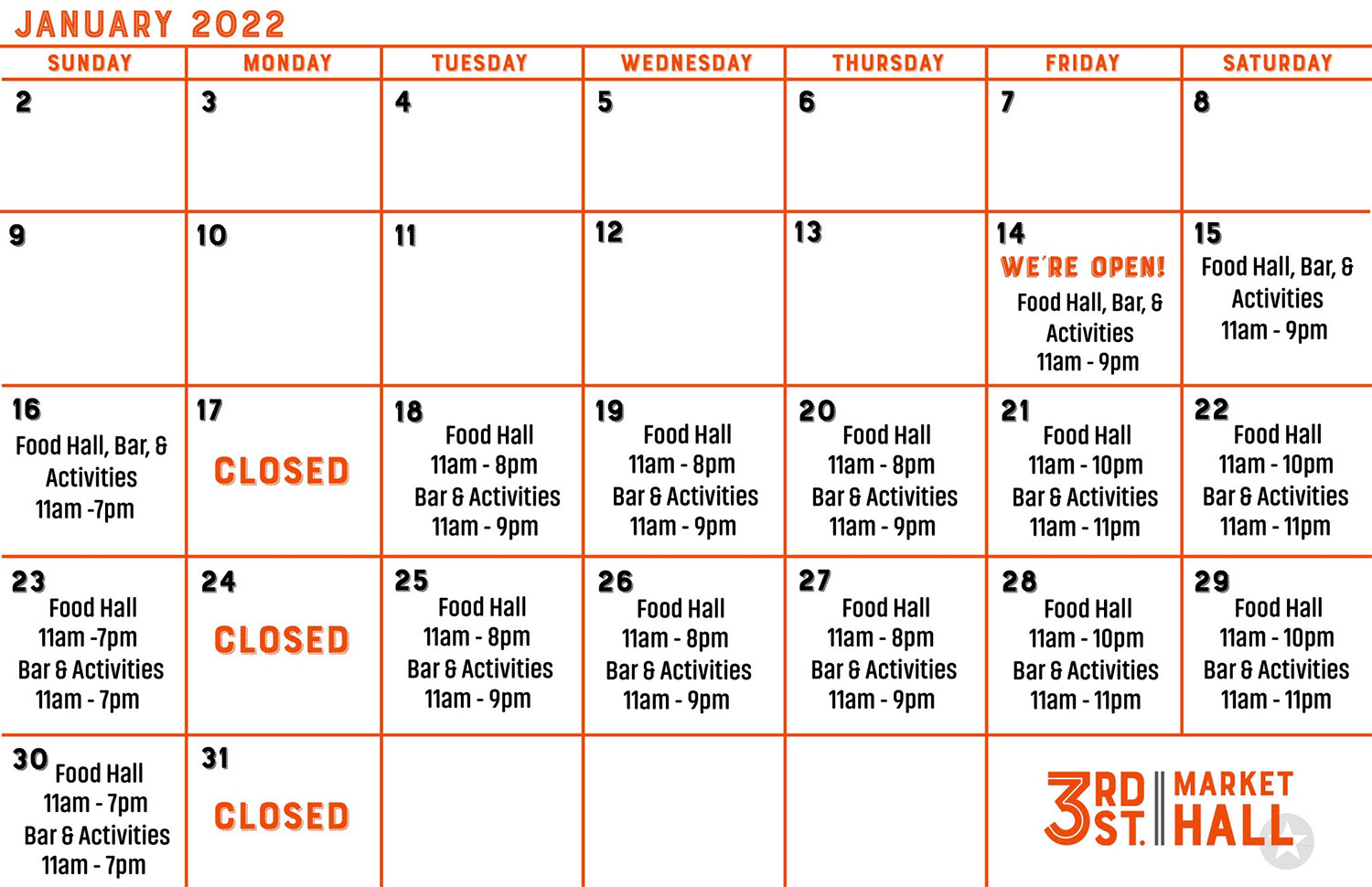 3rd Street Market Hall is located on the first floor of The Avenue—a.k.a. the old Shops of Grand Avenue. A host of vendors will share the communal food space: Dairyland (frozen custard and burgers), Greenhouse (soups and salads), Hot Dish Pantry (comfort foods), Dawg City (hot dogs), Kawa Ramen & Sushi (ramen and sushi), Paper Plane Pizza (pizza), and more. A complete list can be found HERE.
In addition to food vendors, the space will boast a bar, games and activities (think Topgolf and bags), and a selfie museum (sigh). Oh, and the old "Bear on a Tightrope" that used to be in the Grand Avenue and is now in the Milwaukee Public Market will return to the space, too! Still no word on the Leonard Bearstein Symphony Orchestra.
Exclusive articles, podcasts, and more. Support Milwaukee Record on Patreon.
---
RELATED ARTICLES
• Christian Yelich and Randall Cobb invest in 3rd Street Market Hall
• Shops of Grand Avenue will become "The Avenue," feature fancy food hall and more
• The ghost of Grand Avenue (again)
• Iconic "Bear on a Tightrope" returning home to The Avenue
• Malled by bears: A review of the Leonard Bearstein Symphony Orchestra at the Shops of Grand Avenue