Love it or hate it, it's safe to say Record Store Day is here to stay. What started as an honest-to-goodness movement to encourage listeners to get out and support independent music retailers who were suffering in the advent of Amazon, streaming services, and the industry's stark shift from physical to digital formats has quickly mutated into a halfhearted "holiday" with its fair share of icky elements.
Amid the ugliness of desperate novelty records and greedy "collectors" re-listing rarities on eBay while they're still waiting in line to pay, some Milwaukee record shops, local bands, and other area businesses are doing their part to make this happening a worthwhile occurrence for all. On Saturday, April 13, the consumer event will take the form of a full-fledged local holiday, complete with new releases from beloved Milwaukee bands, sales, limited goodies, in-store shows, and more.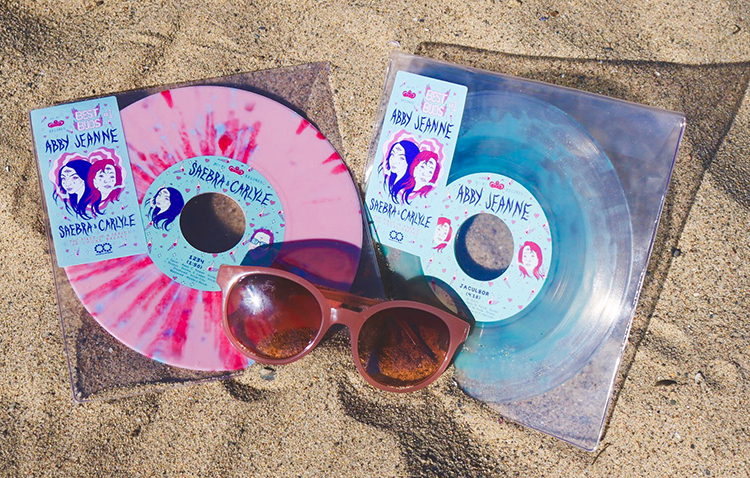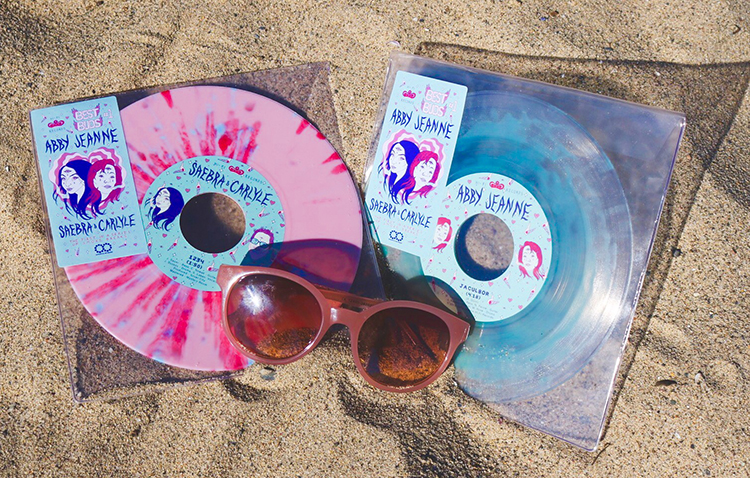 1. Abby Jeanne and Saebra & Carlyle split 7-inch
Last April, Abby Jeanne celebrated Record Store Day by releasing a special edition 7-inch with WMSE. This time around, the eternally occupied singer is joining forces with another local favorite to put out another Record Store Day release. On Saturday, April 13, Abby Jeanne and Saebra & Carlyle will release a split 7-inch record.
The Record Store Day exclusive is called Best Buds #1 — The First In A Series of Smoke Breaks, and it features Abby's "Jacul8or" on one side and Saebra & Carlyle's "1234" on the other. Both songs are previously unreleased, and there are presently no plans to make "Jacul8or" available in any other format.
The split—put out on Abby's HiFi Records imprint—is limited to just 300 copies (150 pink splatter vinyl and 150 hybrid-blend blue smoke vinyl), which can only be purchased at Hi-Fi Cafe, Rush-Mor Records, Exclusive Company's East Side and Greenfield locations, Luv Unlimited, Bullseye Records, and at the bands' shows. Speaking of shows, Saebra & Carlyle will perform at Milwaukee's Exclusive Company on Record Store Day.
2. Acme Records & Music Emporium
For this year's festivities, Bay View's Acme Records promises food, beer, fun, live music, and sales on both new and used records. As far as the live music aspect is concerned, the free all-ages show features seven hours of music provided by the likes of Scrimshaw, Ghost Cuts, Elkhorn, Dire Wolves, Rexxx, and STEVE. DJs will spin between sets.
3. Bullseye Records
As always, the independent East Side record retailer will apparently be offering a number of rare Record Store Day releases and "a pretty massive" section of sale-priced LPs.
4. Burnhearts
Though Burnhearts could easily just get by on being one of Milwaukee's best beer bars, the Bay View tavern is also a haven for vinyl enthusiasts. The bar allows local DJs to provide musical accompaniment almost every night of the week, with an emphasis on records above all else. So you can be sure Burnhearts is in support of you shopping for new music this Saturday. Starting at noon on Saturday, the bar will give you $1 off drinks when you present a record store receipt from a purchase made that day.
5. Exclusive Company
With more than 60 years in business, Exclusive Company is far older than this newfangled holiday, so there's no concern the independent franchise will be ready for Record Store Day. The Milwaukee location is opening at 7 a.m. and will have sales all day and WMSE DJs spinning until 1 p.m. At 5 p.m., the musical programming will change to live material with Caley Conway, followed by Saebra & Carlyle, and Surgeons In Heat.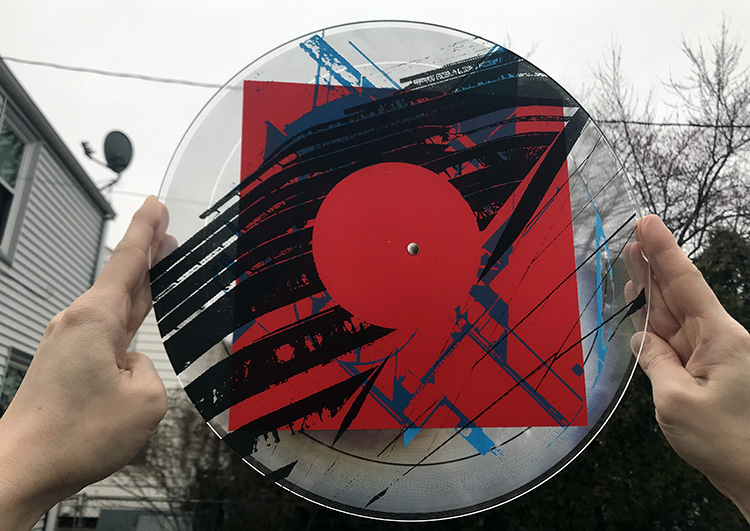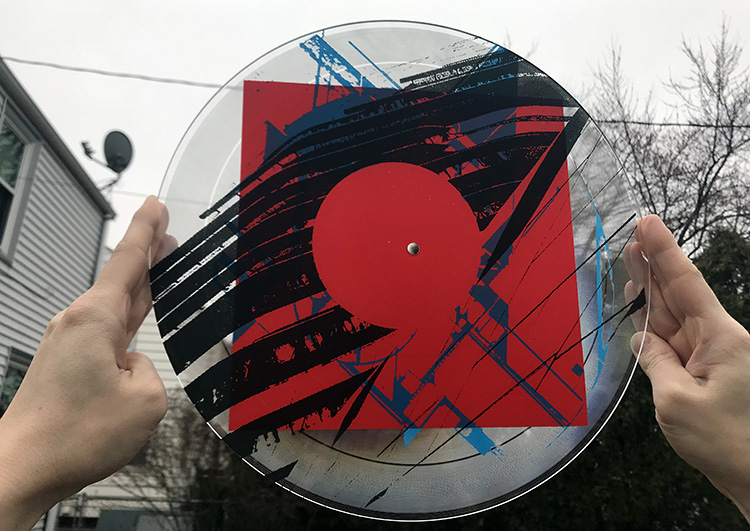 6. Nicholas Elert / Triple Eye Industries 12-inch lathe cut EP
When we last caught up with Nicholas Elert, the Milwaukee musician had just delved into the world of film by composing the score for a dreary Wisconsin-made short called Pity. Since then, the guitarist and multi-instrumentalist joined a Milwaukee supergroup called Bad Grades, he bowed out of Northless, and he set out to write electronic music and perform under his own name. This weekend, Elert will take listeners on a thrilling ride that's equally turbulent and ambient when the composer releases his new EP.
Thanks to Triple Eye Industries, Speculative Fiction will be released physically in the form of a 12-inch lathe cut record that's limited to just 30 copies. Only 22 of those will be available to the general public, and Rush-Mor Records will have them all on hand on Saturday, April 13 for Record Store Day. All copies that remain after Record Store Day and Elert's April 20 release show at The Sugar Maple will be sold on Bandcamp (as Triple Eye notes), "likely to Europeans."
7. Off The Beaten Path
The former East Side record retailer and repair shop isn't holding back during its second Record Store Day in its Bay View location. Like year, the outside of the shop will be lined with bins full of records priced at $1 from 9 a.m. to noon, 50 cents from noon to 3 p.m., and just 25 cents from 3 p.m. to 6 p.m. Inside, Off The Beaten Path has traditionally offered 20 percent off LPs and CDs, plus an opportunity to purchase a variety of new handpicked imports.
8. Pabst Theater giveaways at Rushmor Records and Exclusive Company (and online contests)
When you're routinely booking some of the best modern music talent out there, it's natural that some of those acts would have Record Store Day exclusive releases on the way. In order to celebrate the holiday and shed some light on upcoming shows, Pabst Theater Group is partnering with Rush-Mor Records and Exclusive Company for some RSD-related ticket giveaways.
Though the status of records from upcoming Milwaukee bookings is still up in the air, Pabst Theater and Rush-Mor will hold an online contest for tickets to The Distillers' May 21 show, and Exclusive Company will get in on the fun with an online ticket giveaway to for the August 18 Dr. Dog and Shakey Graves show at Riverside Theater. On Record Store Day itself, Rush-Mor will have a contest for tickets to see Jason Isbell and Father John Misty at BMO Harris Pavilion on June 16 and King Gizzard & The Lizard Wizard's August 23 Riverside Theater concert. Also on Saturday, Exclusive Company will have in-store giveaways for tickets to see Snail Mail at Turner Hall on July 19 (and possibly more shows TBD).
And if none of those shows appeal to you, Pabst Theater Group is also asking people to tag them in photos of your RSD hauls for the chance to win a $25 PTG gift card, a Pabst Theater beanie and shirt of your choice.
9. Rush-Mor Records rarities
Obviously, Milwaukee's longest-running record shop is celebrating Record Store Day. They'll be stocking holiday exclusives from nationally-known artists, along with the ultra-special Industrial Accident: The Story of Wax Trax! Records. Additionally, Rush-Mor will offer the new WMSE 7-inch (more on that below), as well as the aforementioned Pabst Theater giveaways, Abby Jeanne and Saebra & Carlyle split 7-inch, and Nicholas Elert lathe cut EP.
Co-owner Dan DuChaine also says that special and collectable inventory items will be out on the floor for that day and customers can expect yet another super-secret Rush-Mor RSD keepsake for visiting customers to enjoy."It's small, but we promise it'll provide a lot of use this upcoming summer season," DuChaine says.

One special thing that isn't a secret is a 24-page "Rock 'N' Read Along Book" and accompanying record called My Friend The Monster made by musician, artist, and Rush-Mor employee Dillon Hallen. The ambitious and awesome multi-media release is limited to 100 copies. The shop opens at 7 a.m. on Saturday.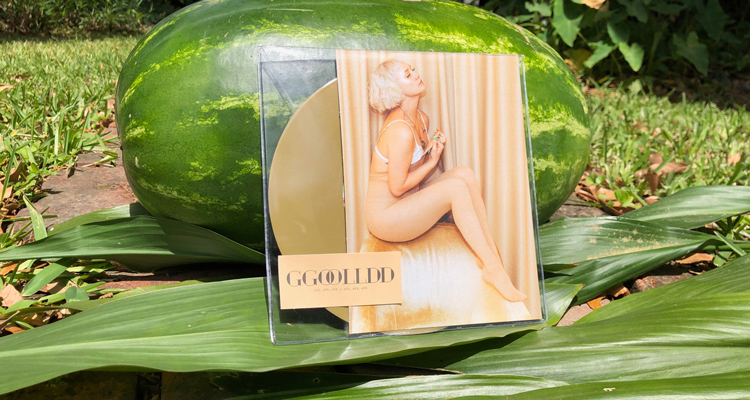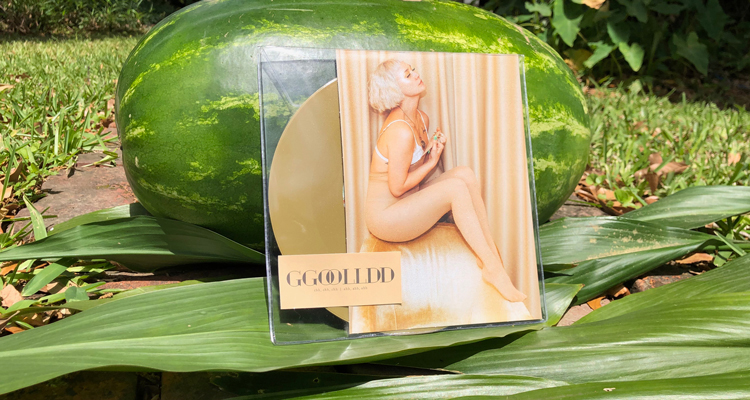 10. WMSE to release GGOOLLDD 7-inch
Since 2015, local radio institution and chili competition curator WMSE has helped spread the good will and wonder of Record Store Day with a limited-edition release of a 7-inch from a Milwaukee (or Milwaukee-related) artist with national appeal. The inaugural vinyl release was a live performance by Field Report. The following year, the station quickly sold all 250 copies of its Sylvan Esso 7-inch. The 2017 record was a two-song release from Milwaukee pop-punk phenoms Direct Hit! Last year, the incomparable Abby Jeanne broke the streak of live recordings with her outstanding and color-splattered 7-inch.
This time around, the station enlisted GGOOLLDD to be its Record Store Day release in 2019. WMSE's 5th annual Record Store Day 7-inch will feature two songs from the Milwaukee-born party-pop outfit. Side A includes a yet-unreleased track called "Piece Of Mind" and Side B will offer a physical representation of GGOOLLDD's new digital single, "Success." The 7-inch—recorded at Apocalypse The Apocalypse studio in Clearfield, Pennsylvania—is limited to just 300 copies, of which 200 will be on gold (or ggoolldd?) vinyl and 100 will be on cloudy clear vinyl.
You can pick up this awesome collaborative release at Acme Records & Music Emporium, Bullseye Records, The Exclusive Company's East Side location, and Rush-Mor Records.