It's New Year's Eve! While this December 31 is—or at least should be—different than any New Year's Eve that preceded it, we hope you and others in your household are able to pull some familiar sources of joy and comfort from the waning hours of this nightmarish year. As terrible as things have been (and will continue to be for months to come), hopefully you can still find reasons to pop a little champagne, crack some beers, eat some tasty treats, and tip a few cocktails or sugary soft drinks.
If you're celebrating in Milwaukee or parts of northern Wisconsin, hopefully your last old fashioned of 2020 is stiff, satisfying, and elevated with the tart and tongue-tingling accent of a little-known Midwestern delight. What is this magical elixir we're referencing? Of course we're talking about none other than 50/50.
Recently, at the tail end of the same year in which we discovered Supreme Pizza Burgers and Gardetto's Snack Mix both have metro Milwaukee ties, we learned via a post on the Old Milwaukee Facebook group that a soft drink we—like many others who grew up in Wisconsin—enjoyed during our childhood has a strong and direct connection to the city. Apparently 50/50, a soda with a Texas address on its labels that is currently owned an distributed by Dr. Pepper, was invented right here in Milwaukee.
The tale of this obscure pop starts way back in the 1870s, when John Graf first made soda on 22nd Street and Greenfield Ave. His flagship root beer, Grandpa Graf's, gained popularity in the region and his arsenal of carbonated drinks grew in kind. Following his death in 1930, John's daughter Sylvia Graf took over as President of the burgeoning beverage business and operations were moved to 41st and Greenfield in nearby West Milwaukee. Upon Sylvia's death in the early '60s, Lawrie O. Graf took over the family business and used his Marquette University engineering background to bring the local libations like Grandpa Graf's and other Graf's beverages (including 50/50) to national consciousness.
In 1968, Lawrie sold the company to P & V Atlas in 1968. From there, Graf's soft drinks were sold to Canada Dry, who later turned around and sold the line to the Chicago-based A.J. Canfield Company. Each step of the way, 50/50 and its distinct blend of "naturally flavored natural flavors" went along for the ride.
But there's more! Canfield and all its beverages—50/50 among them—was then gobbled up by Select Beverages. Select Beverages and all its affiliated products were subsequently bought by Dr. Pepper Snapple Group, who currently owns the 50/50 brand.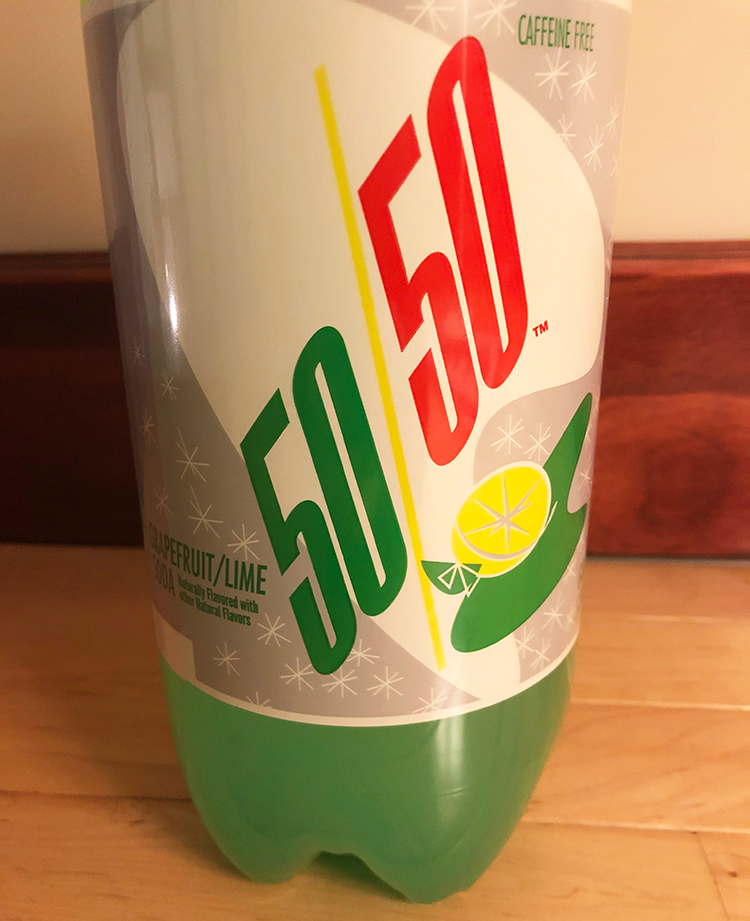 Even though its parent corporation changed with alarming regularity, the soda variety that was invented by a small company that humbly started on Milwaukee's south side hasn't changed much. Its label is endearingly outdated and unchanged since we first enjoyed it in the 1990s. Its green bottle is tinged an unnatural hue by the white, sugary soda within. Though its ingredients have surely been modified significantly since the Graf's days (just as all soda ingredients and sweeteners have been), the refreshing blend of grapefruit and lime is still outstanding.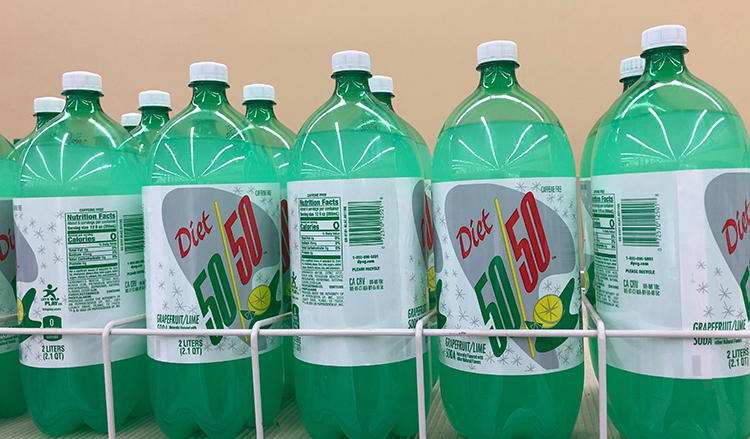 Along the way, a Diet 50/50 option was added. Those lucky enough to track down 50/50 around Milwaukee (we got a bottle earlier this week at the Piggly Wiggly on Oklahoma Ave., and we've heard Sendik's stocks it as well) or elsewhere in Wisconsin will find that is still hits the spot in a big way.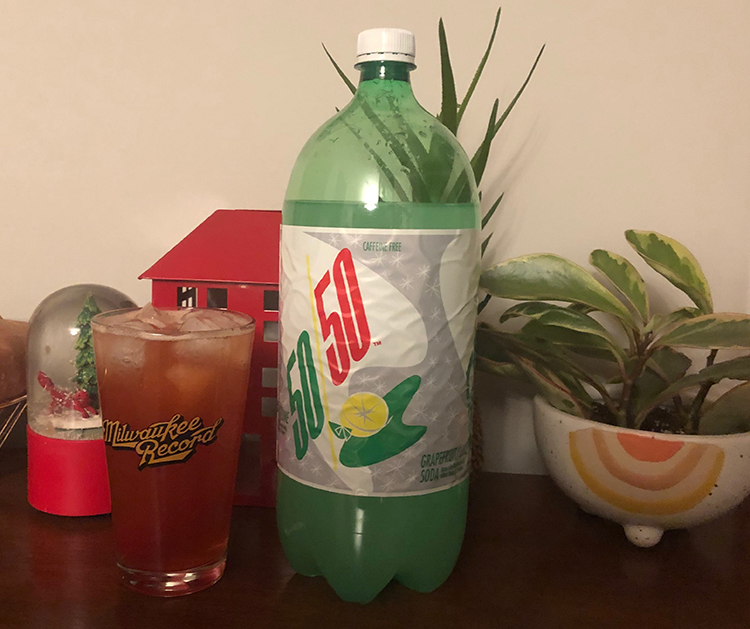 And if you're looking to add a uniquely Milwaukee layer to your Wisconsin old fashioned during tonight's New Year's Eve festivities and/or with your Friday fish fry tomorrow, we strongly suggest bringing 50/50 into the rotation. Though it says Plano, Texas on the label and it's, admittedly, somewhat hard to come across in its native city, 50/50 is still around, is still awesome, and still deserves to be a point of pride for Milwaukee.