Last week, we took you and your taste buds on a trip down memory lane when we wrote an ode to Supreme's Pizza-Burger, a cheese-stuffed treasure we just realized was made locally. After that article, which surprised some and allegedly inspired a few trips to the freezer section, we've decided the time is right to shed some light on another beloved food product with a quiet connection to the area. This time around, the product has even stronger ties to Milwaukee and nationwide availability. Of course, we're talking about Gardetto's, an iconic snack mix that started right here.
In 1932, many years before the Gardetto name was synonymous with the snack mix that boasts an "irresistible big, bold taste" and graces store shelves throughout the country, it was the name of a bakery in Milwaukee. In 1938, owners Baptiste and Diane Gardetto moved their Italian bakery to Bay View.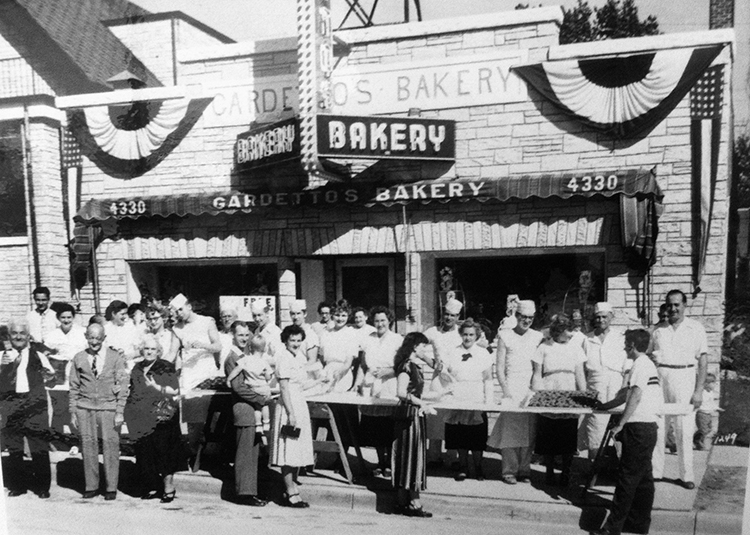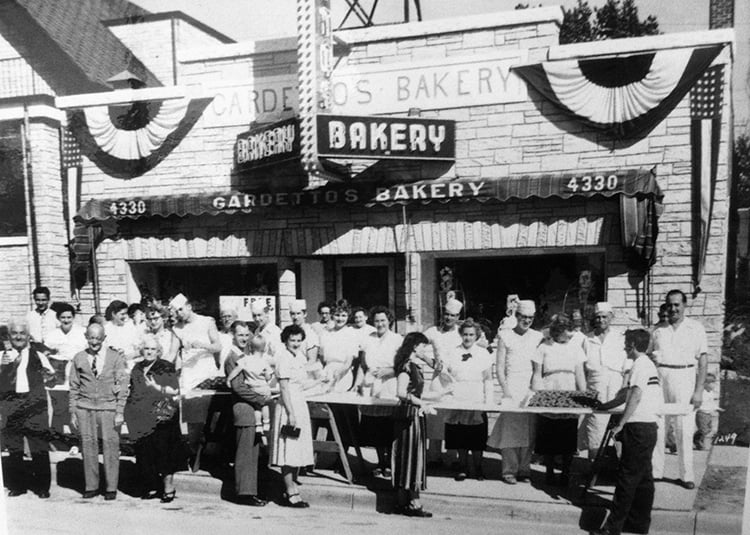 Like many businesses of the era, the local bakery struggled through the 1940s and 1950s, but ultimately survived into the '60s, when Baptiste and Diane's son John helped the family's name and the business' profit margins grow by encouraging a move into the retail sector. John Gardetto—who earned a degree in accounting from Marquette before returning to the family business—wanted the bakery to specialize in manufacturing its long, thin breadsticks and pre-packaging them for grocery stores throughout the Midwest.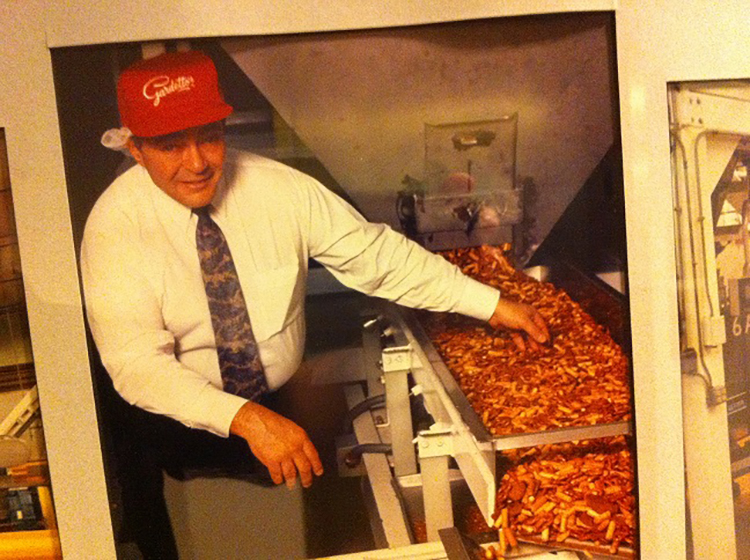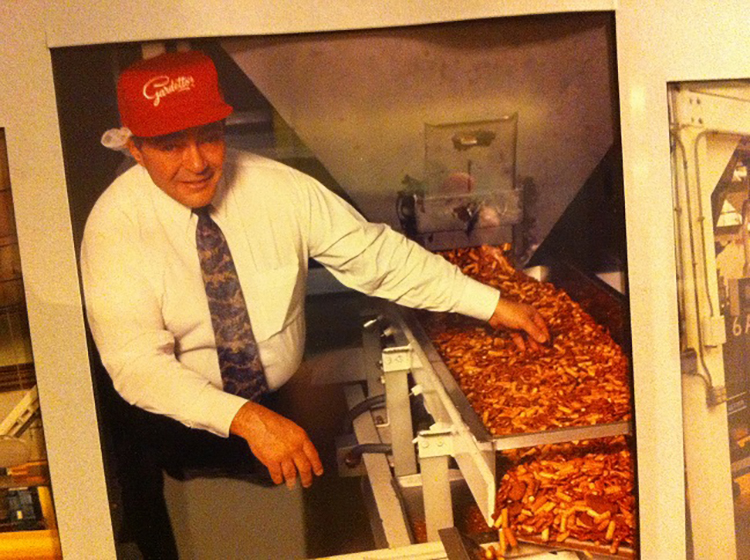 A production plant was opened on Milwaukee's South Side, and the industrious son helped bring his family's specialties to a whole new audience well outside the city's borders. Along the way, John and his wife Judy stumbled headlong into creating and marketing something that would eventually become a national snacking phenomenon. It's said Judy used to marinate ends of breadsticks in oil, Worcestershire sauce, garlic, and a blend of spices, before baking them in the oven and serving them at parties.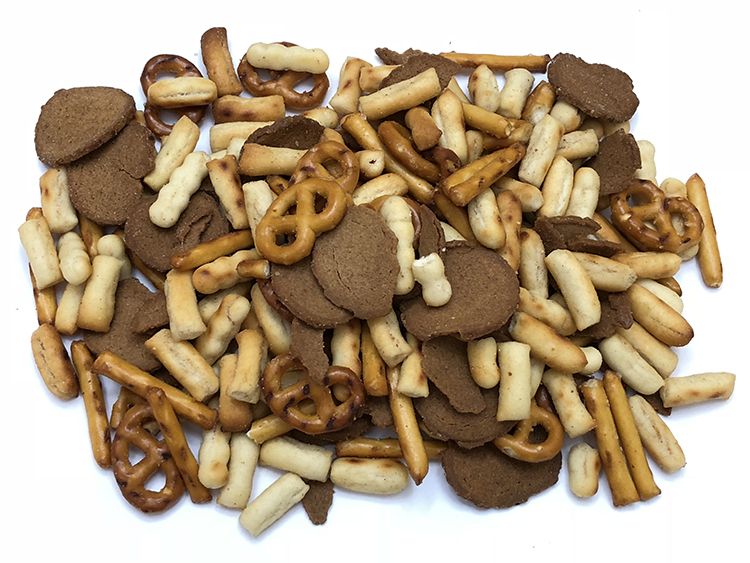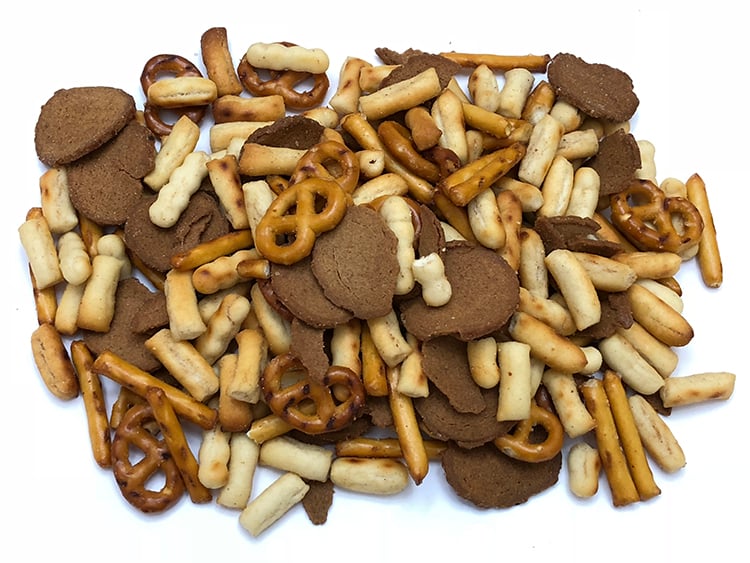 Apparently, the reception from friends and family was positive enough to prompt the Gardetto factory to make the snack specialty—originally called "Gardetto's Snak-Ens"—to sell to local bars and restaurant in 10-pound bags. Eventually, pretzels, Chex cereal, and the world-famous rye chips were added to the mix as well to make "Gardetto's Deluxe Snak-Ens" (which customers know as "Gardetto's Original Recipe" today).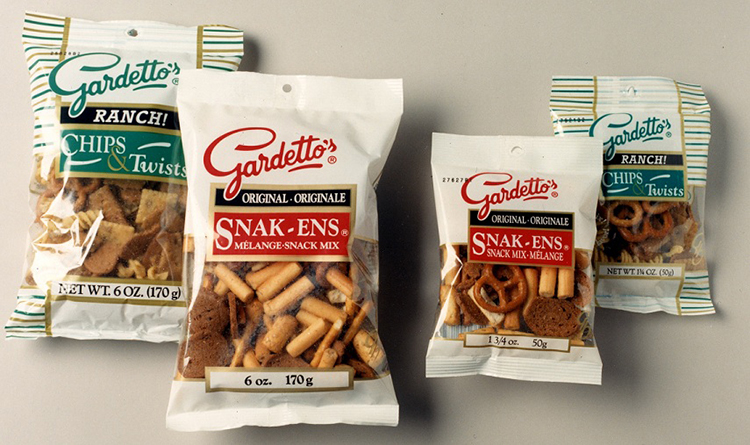 In the late '80s, the regional delight saw its footprint grow immensely when Gardetto's Snak-Ens were offered in vending machines, quickly becoming a hit and prompting the creation of new flavors like Ranch and Pizza. That success was just the tip of the iceberg. In 1999, General Mills purchased Gardetto's Bakery Inc. and, with it, the family's Snak-Ens recipes for national distribution. Through the years, some flavors were phased out (R.I.P. Pizza!), others were added, names and labels were adjusted, and a few minor tweaks were made to the snack mix.
John passed away in 2007, but the essence of the Deluxe Snak-Ens/Original Recipe mix he helped brings to cupboards all around the country remains intact and continues to be the brand's best-selling product. Additionally, Johnny Gardetto—John and Judy's son—extended the family business to a third generation, serving as the principal engineer of General Mills' Milwaukee plant (which, yes, still makes Gardetto's).
So next time you're browsing the snack aisle, tip your hat to Gardetto's…a nationally enjoyed treat that Milwaukee has loved (and produced) for more than half a century.