Some places come and go, while some places become icons. Mandatory Milwaukee is all about the latter. Join us as we revisit beloved and well-worn local staples with fresh eyes, and explore how they might figure in the city's future.
We've written about Oscar's Pub & Grill (1712 W. Pierce St., 414-810-1820) before. That shouldn't come as a surprise to any of you who've ever been there. After all, there's a lot to say about the place. The bar and restaurant wears a lot of different hats, and wears each of them incredibly well.
In addition to being a solid craft beer destination, a low-key sports bar (complete with Brewers shuttle), a fish fry hot spot, home to a cozy rear patio, and a trusted place for diners who are looking to maximize their food value or indulge in some mystery beverages, Oscar's is arguably home to the best burger in the city. If "The Big O" isn't the finest cheeseburger in Milwaukee, it's at least a prominent part of the conversation.
The burger joint in Mitchell Park (that's also on the edge of Walker's Point and Clarke Square) brings neighbors together, inspires voracious visitors to bypass tourist traps in more popular area thoroughfares in favor of flavor, and exists as an affordable and irrefutable beacon of local burgers in a city that knows its way around a grill. As Oscar's Pub & Grill approaches its tenth year in business, we wanted to take some time to voice our continued appreciation.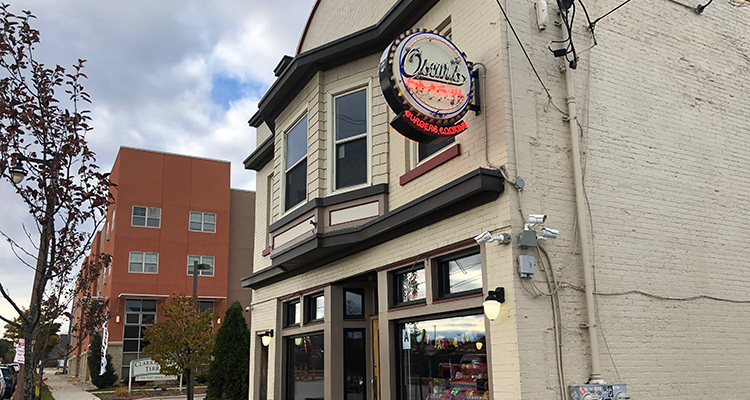 In spring of 2011, Elisabeth Stoeger and husband Oscar Castañeda—who previously worked at Sobelman's and Wild Flour Bakery—quietly opened Oscar's Pub & Grill on 17th and Pierce. Despite its semi-seclusion in a segment of the city that's less-than-lauded for its culinary amenities, Oscar's quickly fashioned a reputation as a cheap and welcoming bar with a wide selection of excellent half-pound burgers—one of which looms especially large over the rest.
Oscar's Pub & Grill calls itself the "Home Of The Big O," and there's a good reason for that distinction. The behemoth slab of perfectly grilled beef comes with melted chipotle jack and smoked gouda cheese, thick slices of hickory bacon, chorizo, fried onions, and jalapeño medallions piled between soft bakery buns with and a side of house guacamole. The Big O is the most expensive of the eight burger variations, coming in at a mere $8.25, which includes a pickle spear and a mess of Parmesan- and pepper-dusted french fries. We're inclined to call The Big O the best burger at Oscar's, but we can't say for sure. In our estimated 30 to 40 visits, we've never felt the need to try anything else.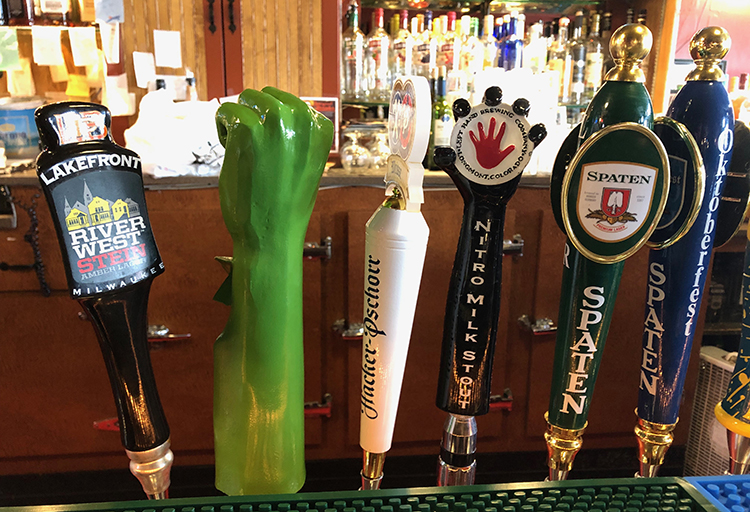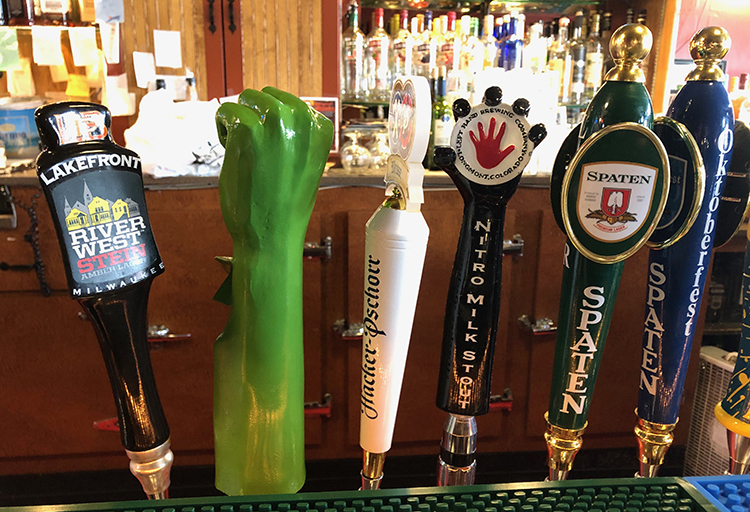 Beyond its burger brilliance and its solid selection of wings and deep-fried sides, Oscar's has established itself as an impressive beer destination. Though the restaurant's bar isn't especially spacious, customers might be surprised to find an impressive arsenal of beers on tap, including a wealth of local, regional, and international craft brewery options. In all, there are 40 beers on draft, and none of them cost more than $5.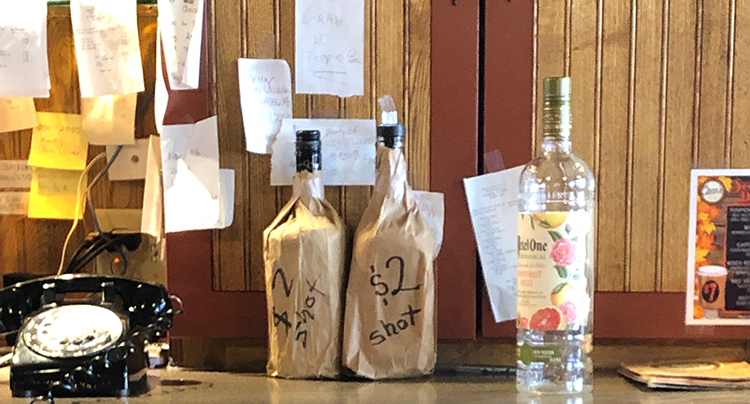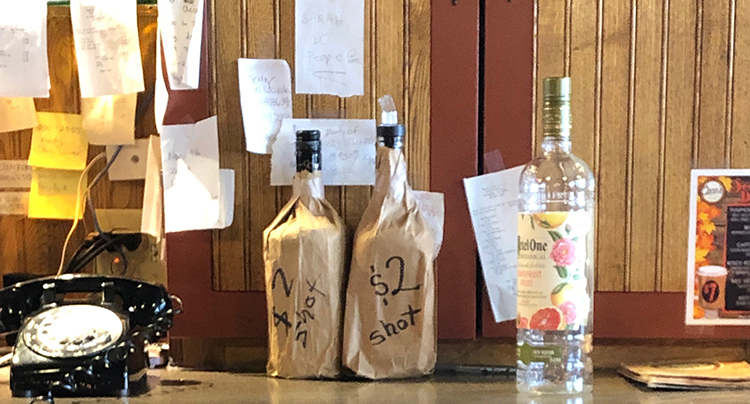 If washing down your $7 or $8 meal with a $4 or $5 pint is too rich for your blood, you might be glad to know Oscar's offers cheap "mystery" beers every day. There's always a rotating mystery tap available for $3, but on Thursdays, Oscar's also offers a wide range of $2 mystery beers in bottle and can form. Many of those are craft beers of both the local and nationally-distributed persuasion. That special also runs during all Bucks games. You can also press your luck with $2 mystery shots.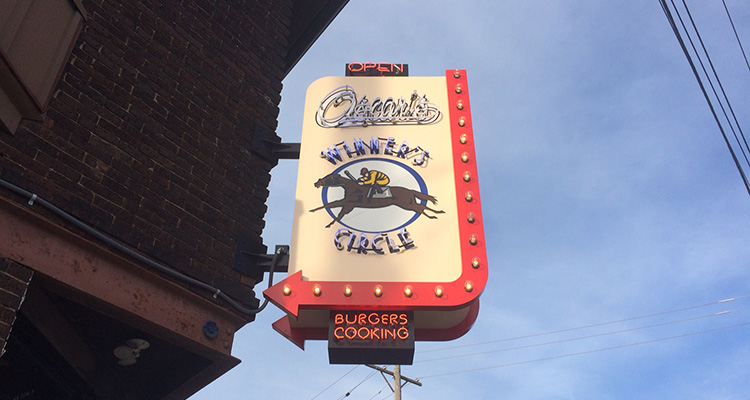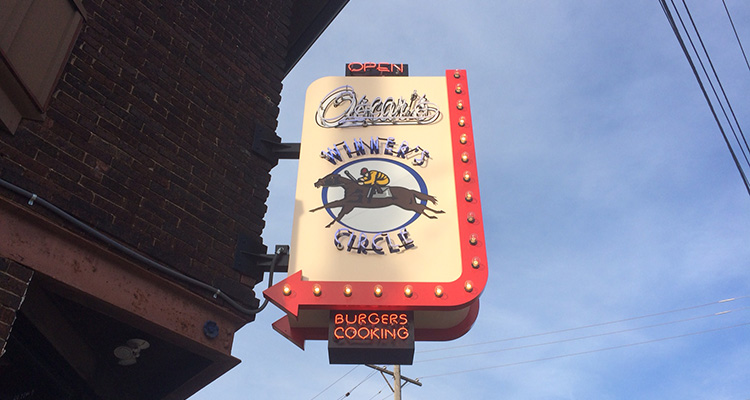 In early 2018, Stoeger and Castañeda decided to expand the Oscar's empire into Burnham Park, with aspirations of bringing their winning formula of awesome burgers, craft beer, and low prices to another neighborhood at Oscar's Winner's Circle. Though the new location has brought about some new and exciting burgers and offers diners the opportunity to enjoy some Mexican fare, it's simply a high-caliber compliment to the flagship location.
Since Oscar's first came onto the scene, Milwaukee dining has improved in leaps and bounds. There's never been a wider variety of cuisine with a higher level of execution in the city. Though the quickly-changing culinary landscape is a net positive for local diners, there will always be a place for a fast, inviting, and affordable no-frills restaurant that check a lot of boxes, and does one thing better than almost anyone else. And as such, there will always be room in Milwaukee's heart for a place like Oscar's Pub & Grill.