Welcome to Food/Drink Week at Milwaukee Record, brought to you by Milwaukee's new favorite import, Bofferding. From May 13 through May 20, belly up and enjoy a fresh smattering of restaurant visits, beer articles, booze videos, deliciously arbitrary rankings, and some good old fashioned adventure food journalism.
There's never been a better time to drink beer. At this moment, there are more breweries making more types of beer with increasingly more innovating brewing styles and more interesting ingredients than ever before. As a result, bars and restaurants and sporting venues and movies theaters and beer gardens and tons of other places are offering more varieties of beer than ever before. It's amazing, but it can also make the prospect of picking what you want to drink into a daunting ordeal.
Fortunately, a select few Milwaukee establishments have made the confusing task of picking a beer a little bit easier for some by allowing chance and sheer randomness into the process. Yes, if you're looking to throw caution to the wind and take a random approach to ordering your beer, there are (at least) seven local haunts that offer mystery beers. From brown-bagged domestics to high-end micros wrapped in newspaper to cheap taps, and a bar that keeps the vast majority of its selection a secret, here's Milwaukee Record's guide to mystery beers.
Art Bar
On top of hanging local art, serving up pizza, and being a fun and relaxing spot to grab a drink in Riverwest, Art Bar also allows patrons to indulge in a dash of mystery. Every Thursday, Art Bar offers brown-bagged brews for $3. The selection includes broke beer standbys like Lone Star, Old Style, and Ice House, but the staff also sneaks a few more expensive varieties into the rotation to keep things interesting. Sometimes you'll score a high-ABV craft beer. Oftentimes you'll get a cheap domestic can. It's quite possible that you might wind up with a pumpkin beer long after October is through. That's both the beauty and the risk of the mystery beer at Art Bar.
Bremen Cafe
Also in Riverwest, Bremen Cafe wears a lot of hats. The music venue, soccer bar, and neighborhood corner tap is a spot where value-conscious customers can score a beer not of their choosing for just $2 on Mondays. Based on Bremen's draft and can offerings, you can probably expect to be handed a local craft brew or a solid domestic. No matter how it shakes out, it seems like a worthwhile $2 gamble for a mysterious Monday night.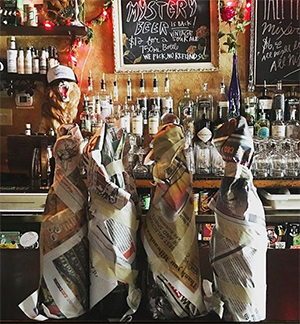 Burnhearts
While Burnhearts is regarded as one of Milwaukee's best beer bars, the craft brew bastion isn't afraid to get in on the mystery beer fun from time to time. Unlike many of the other establishments on this list, Burnhearts' are an elevated take on the mystery beer concept. Every so often, the Bay View bar will rotate its stock by wrapping up microbrew misfits and give customers an opportunity to get 750 ml bottles of fancy, rare beers at a fairly affordable price.
"Usually, I'll save the last bottle or two from a case, if it hasn't sold, and wrap them up in newspaper and sell for a set price," Burnhearts owner William Seidel says. "They're usually $4 to $15, depending on what it is, but they are always priced well below our normal retail price."
Disclaimer: Please note that this special only happens a couple times a year, and only while supplies last. Check Burnhearts' social media accounts for news on when their mystery beers are available.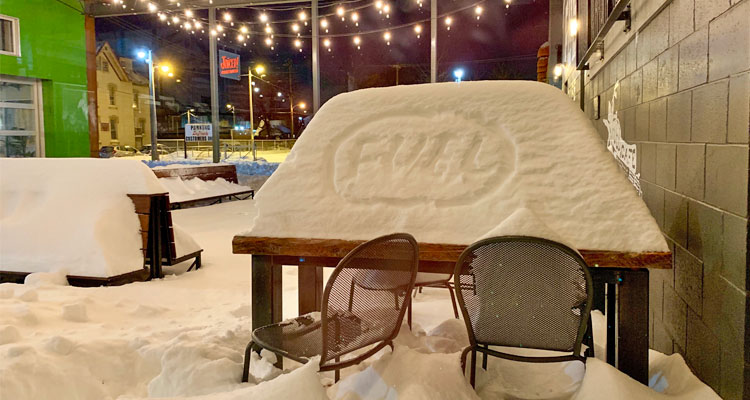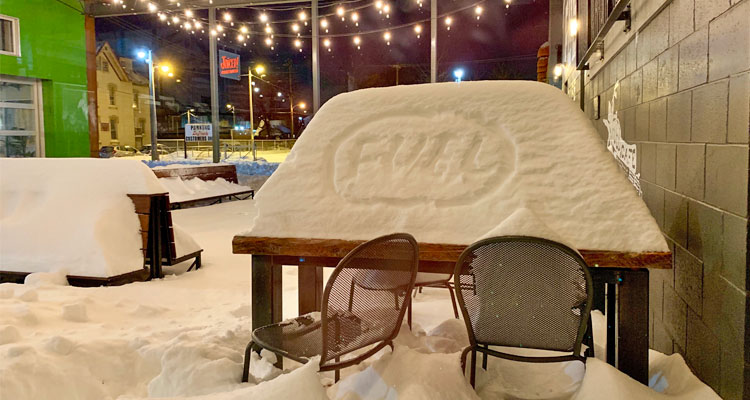 Fuel Cafe 5th Street
Fuel Cafe has it all. The cafe, restaurant, and bar hosts events, shows all Brewers and Bucks games, serves up excellent food, currently runs on solar panels, and has quickly become a fixture on 5th Street since opening that second location in early 2017. On top of all that, the new and improved Fuel Cafe also offers mystery beers on the cheap. Fuel's mystery beers are $3 and "usually American craft beer [they] need to move," according to Fuel Cafe director of operations Andrew Menchal. "They sell in spurts. Usually, large groups go all in."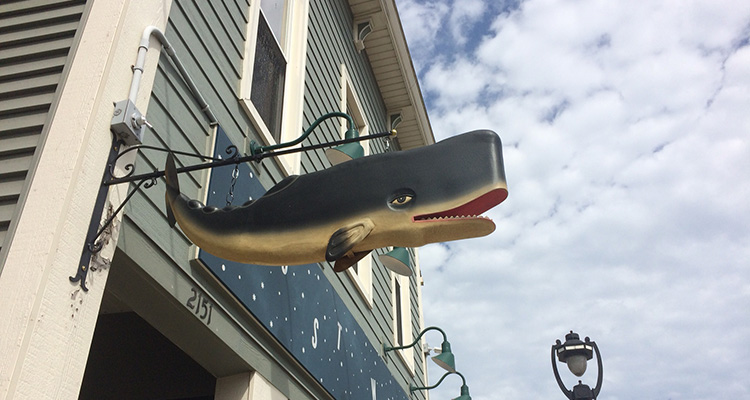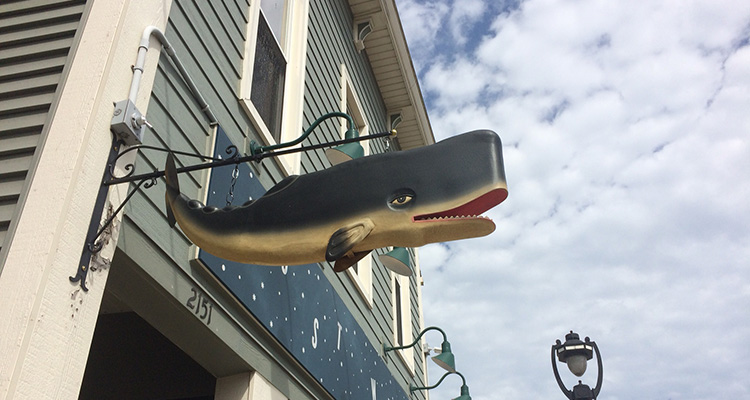 Lost Whale
Even though Lost Whale has only been open for about 11 months, the Bay View bar has quickly shown it's not afraid to do some out of the ordinary things. When they're not making unique and sustainable craft cocktails or celebrating Bio-Dome, Lost Whale is giving patrons a deal on unconventional, new, and local beers. About once a month, they've offered mystery beers for $3.
"It's always about the mystery and no one seems to care if they actually like the beer or not," Lost Whale co-owner Tripper Duval says. "We love the mystery beers because it helps us keep our beers fresh and new, and typically offers a level of experimentation for people that they don't typically do. We don't do it constantly because they always sell out but we do try to keep it regular."
Duval says customers should expect the unexpected instead of classic mystery beers like Pabst Blue Ribbon, High Life, or other domestic mainstays.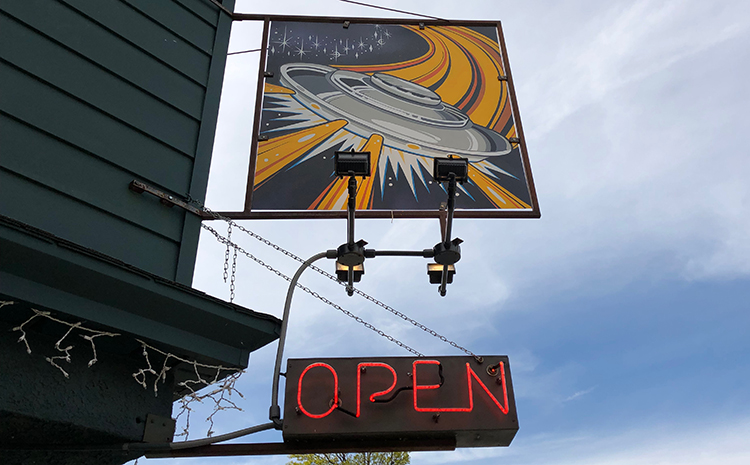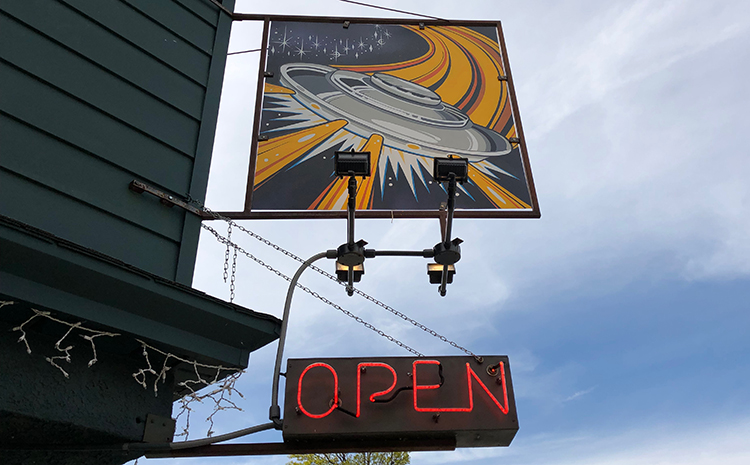 The Mothership
In less than one month of existence, The Mothership has quickly earned a reputation as a place that doesn't operate quite like any other drinking establishment in the city. The sci-fi bar has "gas station" sandwiches and it stocks Gatorade and Arizona iced tea in its cooler. It's presently the only bar in Milwaukee that offers Hamm's on draft, and they even have a tap line that's specifically devoted to Campari. Best yet, the vast majority of its draft beers are—and will always remain—mystery beers. That bold stance stems from owner Ricky Ramirez's disdain for craft brew culture.
"I don't want to be a part of that shit. I absolutely don't," Ramirez tells Milwaukee Record. "I want to make people drinks and serve people really high-quality beers, but I don't want people to open up a fucking craft beer app when they sit down at the bar. I just want nothing to do with that."
As a result, The Mothership simply offers draft beer that's categorized stylistically. There's a Hop Line, Malt line, Wheat Line, a Wheat Line, a "Belgian-y Line," and a so-called "Weird Line." Though he'll never divulge what the mystery beers are, Ramirez says he and the rest of his staff are happy to explain each beer style in greater detail to help customers. He also says no beer on draft has more than 6 percent ABV, which eliminates driving concerns the mystery tap might cause. Once a mystery beer runs out, it's replaced with another type, so don't grow too attached to any single line. And if mystery isn't your thing, The Mothership will always have Hamm's and Pabst on draft, as well as a solid arsenal of clearly labeled craft beers on hand in cans and bottles.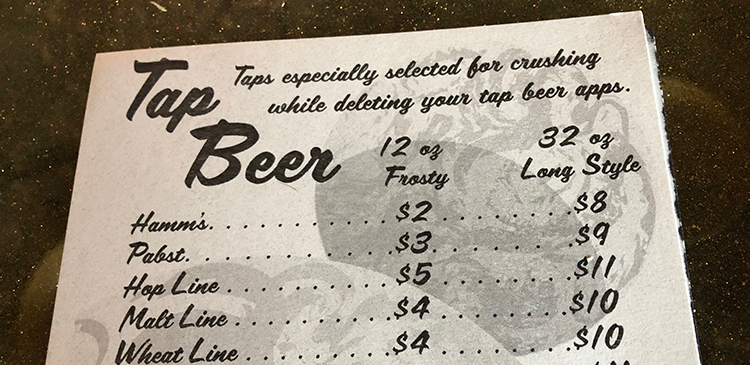 Oscar's Pub & Grill
As if their "Big O"—a.k.a. the best burger in Milwaukee, fact!—isn't already enough of a reason to go to Oscar's Pub & Grill, the Clarke Square restaurant sweetens the deal each and every day with mystery beers galore. There's always a rotating mystery tap available for $3 (of which we've had lagers, sours, porters, some great beers, and a few indistinguishable misses), but on Thursdays, Oscar's also offers a wide range of $2 mystery beers in bottle and can form. Many of those are craft beers of both the local and nationally-distributed persuasion. That special also runs during all Bucks games. Oscar's rules.