Last month, we let you know that 2151 S. Kinnickinnic Ave., the original site of Boone & Crockett, would soon be filled by a new establishment, a whimsical cocktail bar called Lost Whale. Owned and operated by respected beverage industry veterans Tripper Duval and Daniel Beres, Lost Whale plans to bring accessible fast-craft cocktails to Bay View, along with a community-minded approach and a focus on sustainability. Following an exhaustive remodeling process and a few months of planning, Lost Whale will officially open to the public on June 28.
Though opening a bar is a dream for the duo with past ties to respected Milwaukee cocktail establishments like Badger Liquor, Goodkind, The Hamilton, and Stand Eat Drink Hospitality Group, the business apparently came together by chance.
"It was kind of a fluke scenario," Duval says. "We knew [Boone & Crockett owner] John [Revord] was leaving. Once Dan and I realized it was going to be a great fit, we got the keys and have been doing 15- to 18-hour days for the last few weeks."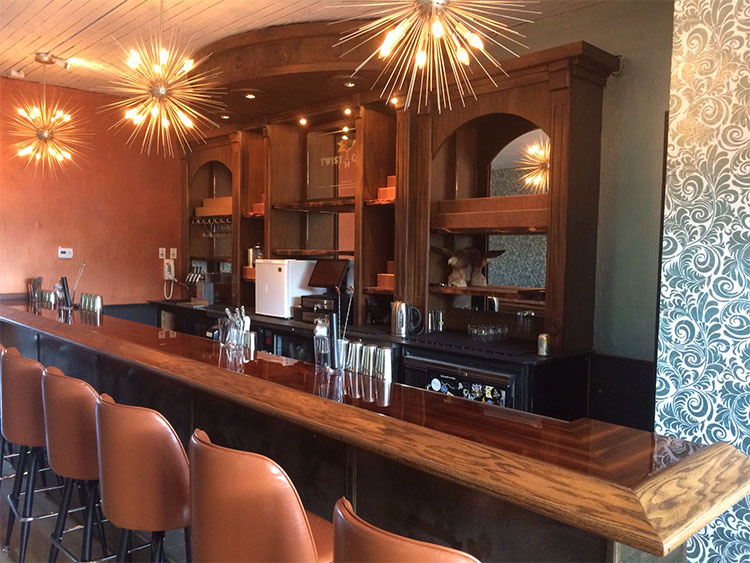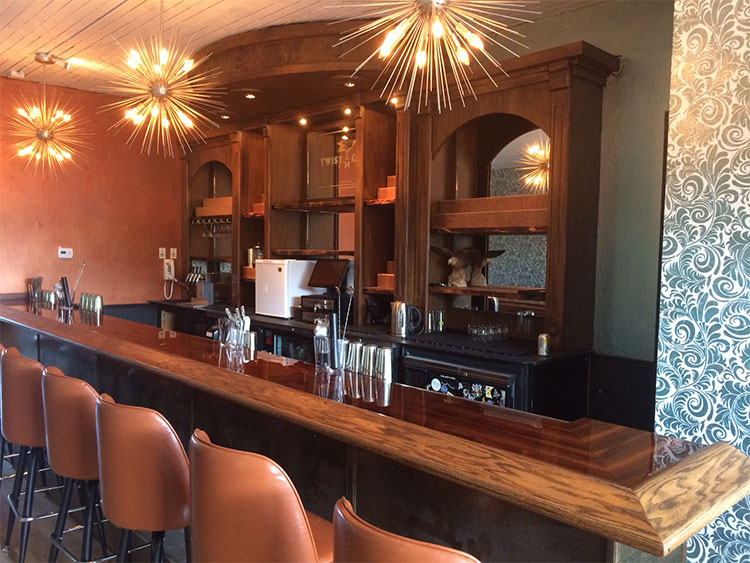 Duval and Beres not only got Revord's blessing and input, but the previous tenant left some things behind for Lost Whale to have, including a massive back bar. Revord also connected them with painter Colleen Drew, who painted Boone & Crockett's interior and added some detailed designs to Lost Whale's walls. Though the new bar has strong connections to the past occupant, don't expect a reprisal of the concept, the look, or the feel of Boone & Crockett at Lost Whale.
"We're not Boone. John and [Taco Moto owner/chef] Mitch [Ciohon] and all the people at Boone are some of the best people we know, but if we came in here and said, 'We're going to be just like them,' and try to do what they're doing, it just wouldn't work," Duval says. "There are two directions we could've gone with the concept. The first is kind of the Moby Dick version of what 'Lost Whale' could mean. That just would've been Boone, but with fish on the wall. Instead, we kind of went the opposite direction. Since day one, we've just done what people wouldn't expect us to do, in hopefully the best way possible."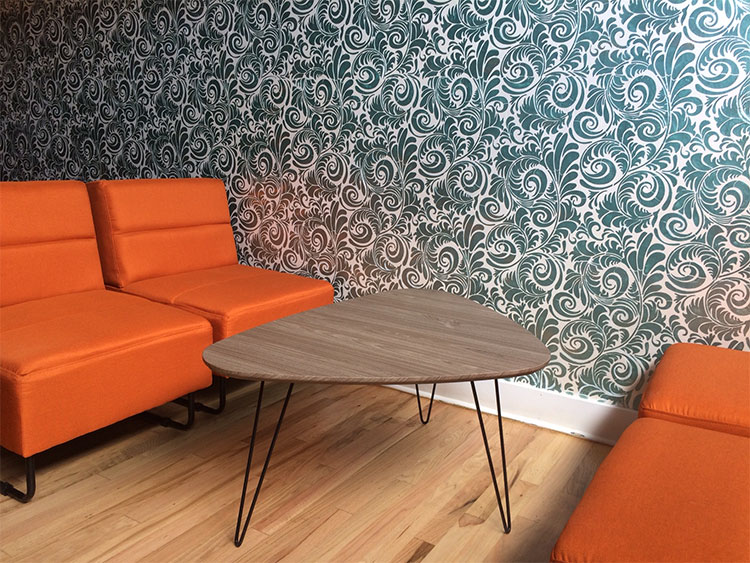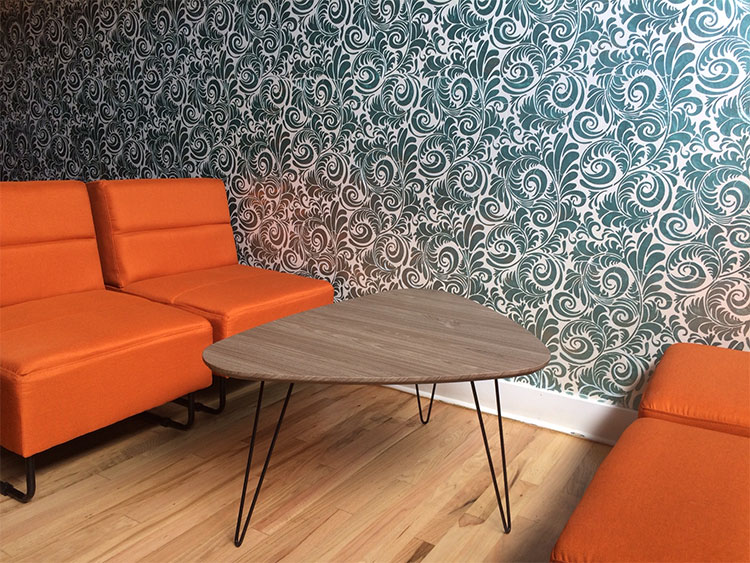 Lost Whale has a kitschy retro feel with a teal and orange interior paint job, vintage light fixtures, and lounge chairs replacing Boone's plaid booths. While the occupancy remains 69, the interior changes make the bar feel much bigger and brighter. Like before, the bar will offer four cocktails on draft and eight tap beer options (with an emphasis on local beer).
Lost Whale will also utilize the spacious rear patio. There will be a secondary bar outside that will specialize in canned beer, shots, and simple cocktails. Elevated patio seating and the stage will be rented out for special events and private parties. The new bar will also continue the tradition of serving food outside by bringing in local food trucks. Iron Grate BBQ will occupy the space this summer, with chef Aaron Patin plans to bring nine new menu items to the space, with intentions to keep prices in the "single-digit range." Lost Whale plans to cycle in food vendors seasonally.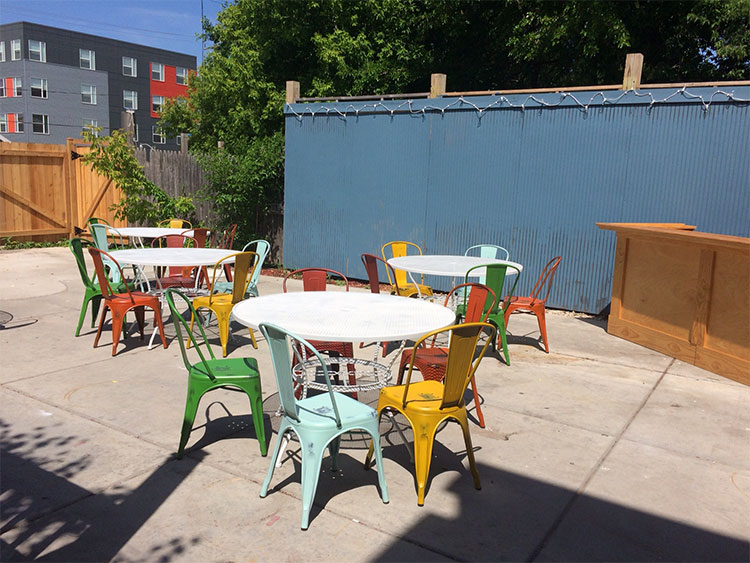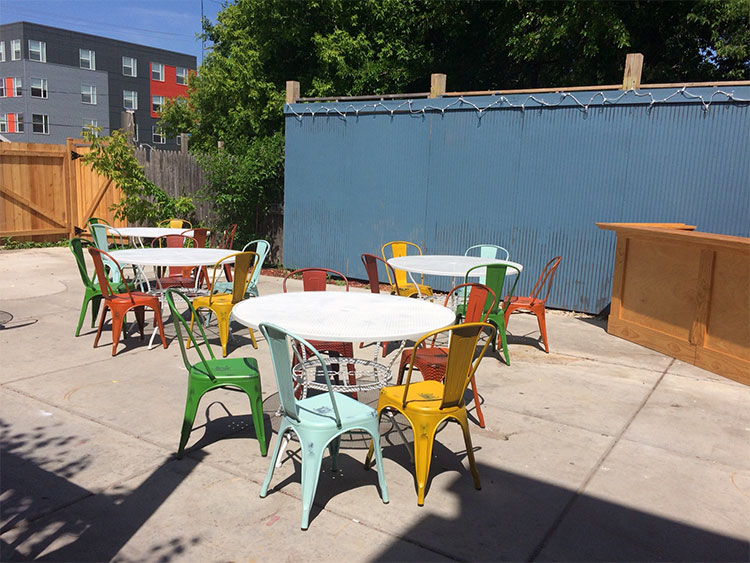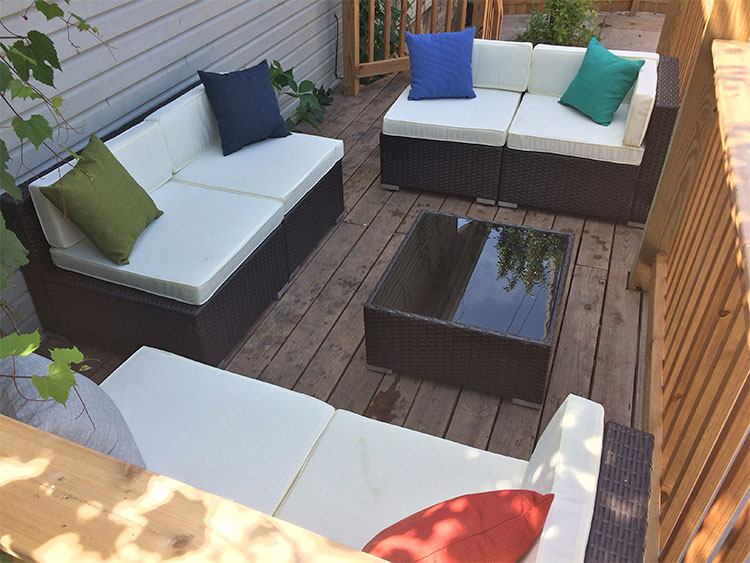 The bar's owners hope to hinge Lost Whale's reputation on the principles of community and sustainability. Beyond a reliance on local beer and area ingredients, they've embraced canned wine, and will offer some "salvaged cocktail" specials that utilize ingredients on the normal cocktail menu and from around the city that should have been otherwise thrown away. Examples of salvaged cocktails include using banana peels in a cordial or transforming unsold bakery items into a croissant orgeat. Those cocktails will be limited by ingredient availability. "When they're gone, they're gone," Duval says.
Once they get going, Lost Whale's owners also plan to use the space and their beverage know-how to raise funds for area organizations.
"Let's figure out a way to not only make it good for us, but for the community, and focus our efforts on everyone," Beres says.
After officially opening on June 28, Lost Whale will be open seven days a week. Hours will be 4 p.m. to bar close Mondays through Fridays, and noon to bar close on Saturday and Sunday. They're also planning a Fourth of July party in collaboration with 3 Sheeps Brewing and Maker's Mark.
Though new to bar ownership, the experienced team believes their extensive industry background, a great space, and an unconventional approach will help Lost Whale become a new favorite place to be in Bay View.
"We don't have a secret weapon. We just know how to make drinks really well and how to train bartenders and we know how to do all that stuff," Beres says. "We're going to use everything we've both learned over the last decade of being in the industry to put a great place together."