Last week, the Milwaukee Brewers officially announced a beer brewed in collaboration with MillerCoors would be (temporarily) hitting Miller Park tap lines during the August 10 game against the Minnesota Twins. That beer, "Beerded Brewer IPA," is a juicy Northeast-style India Pale Ale that first baseman Eric Thames, reliever Oliver Drake, and closer Corey Knebel helped craft.
The limited release beer is yet another way the Milwaukee Brewers have shown their commitment to the burgeoning craft beer market. Leinenkugel's offers a stadium-exclusive "Barrelman Ale" at Miller Park, and this season saw the park's local craft options drastically increase with the "Local Brews" bar. It took a while, but the Milwaukee Brewers are now doing justice to the occupation its team name acknowledges.
Unfortunately, the vast majority of fans will miss out on trying Beerded Brewer IPA, but it got us thinking about other possible collaborations. In that spirit, we combed the franchise's history to round up more past and present players who would make for 20 more Milwaukee Brewers-inspired beers.
1. Chris Duffy
You'd be forgiven if you didn't immediately recall the outfielder's 19-game stint in 2009 in which he hit a paltry .125 with 12 strikeouts in just 37 plate appearances. Duffy doesn't have the benefit of being a household name, but he does have a surname that would make Simpsons fans say "OH YEAH!" when seeing it on beer lists.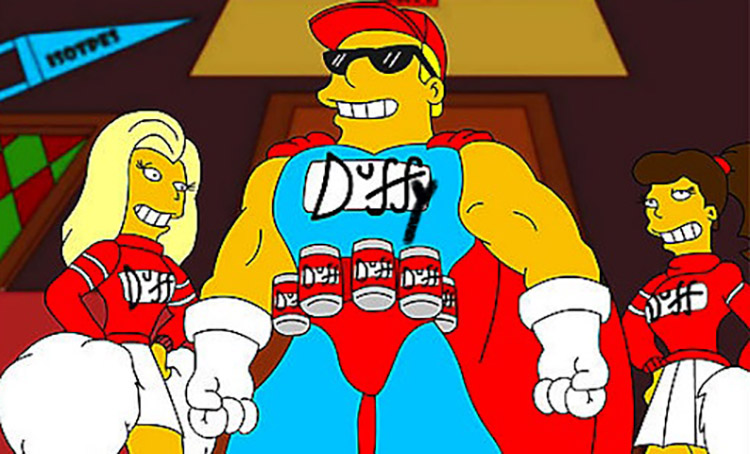 2. Chuck and Darrell Porter
Pitcher Chuck Porter enjoyed a few cups of coffee with the Brewers in the early 1980s, including three appearances with the '82 Crew. Slightly more than a decade earlier, catcher Darrell Porter was starting a six-year stint with a Brewers franchise that was still in its infancy. Together, they have the makings (and the last name) of being a potent battery of dark and rich robustness that's best enjoyed in the cold Wisconsin offseason.
3. Dave Bush Light
While not the best option out there, Dave Bush was a reliable innings eater. Sometimes—as in the case of his brilliant NLDS outing in 2008—Bush managed to hit the spot perfectly. Though it wouldn't do well in St. Louis…or Milwaukee for that matter, Busch should totally make a small run of Bush Light to pay belated tribute to the workmanlike hurler that always showed up and did the job for a much more affordable price than fancy options like Jeff Suppan and Ben Sheets.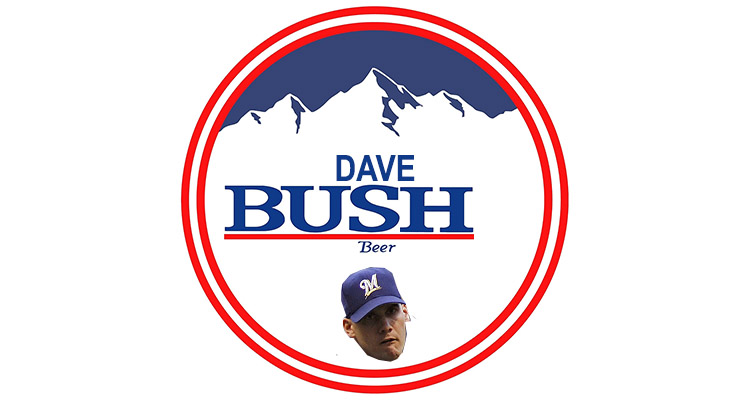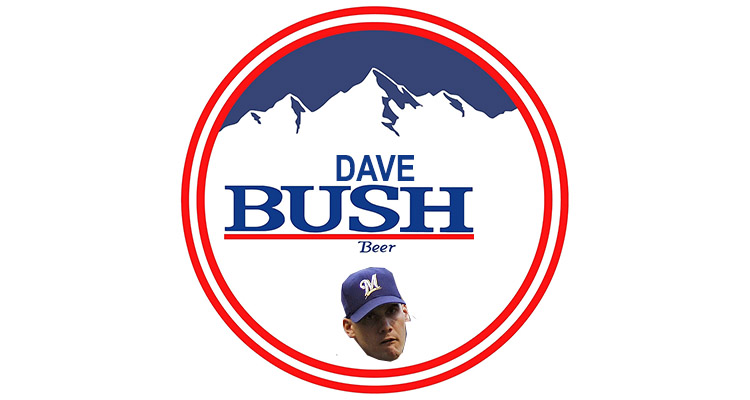 4. Ed Cider
There probably isn't a human on the planet less likely to drink a hard cider than longtime Brewers coach/unofficial mascot Ed Cedar. That said, his last name kind of sounds like "cider" so here we are.
5. Gabe Gose
When the Brewers traded Lyle Overbay to Toronto to make room on the roster for Prince Fielder, part of the package Milwaukee received in exchange for the fan favorite included uber-religious outfielder Gabe Gross. Since the light-hitting outfielder's play during parts of 2006, 2007, and early 2008—not to mention the grating Christian rock walk-up songs that preceded his ineffectiveness at the plate—probably still leaves a sour taste in the mouth of some fans, a gose seems like a good fit. "Tom Goselanny" is also acceptable.
6. Greg Bock
Greg Brock's 10-year career can be divided into two parts. He played five mostly great seasons with the Dodgers before coming to Milwaukee in 1987 at the age of 30 to finish out is last five years with the Brew Crew. To reflect that second act of Brock's playing days, Greg Bock could show flashes of greatness, but ultimately be worse and less potent than something you enjoyed when you were younger.
7. Henry Blanco (Witte)
Blanco translates to "white" in English, so why not devote a witte to the polarizing catcher? Be prepared for it to run slooooooooooowly down the tap line.
8. Jett Brandy
Why can't other modern Brewers get in on the microbrew mania? The future looks bright for Jett Bandy, but his stats show he isn't quite ready yet. While the organization is shelving him and letting him age appropriately in hopes he'll one day become capable of great output, a local brewery should consider doing the same with a brandy barrel-aged brew devoted to the backstop that's a work in progress.
9. Jody Gerutbeer
Jody Gerut enjoyed modest success during his journeyman MLB career, but his crown achievement probably came in 2010 when the outfielder hit only the sixth cycle in Brewers franchise history. Those who love the brewers but wish to cycle alcohol out of their life could enjoy a Jody Gerutbeer. Your move, Dang!
10. Kevin Brown Ale
The Brewers had two players named Kevin Brown who both accomplished next-to-nothing during each of their two partial seasons in Milwaukee. One was a shitty pitcher. The other was a bad catcher. Neither were the Kevin Brown baseball fans know. Still, the coincidence of the same-name battery having equally rough Brewers playing careers a decade apart is too good to pass up. Kevin Brown Ale has the makings of a beer to drink on your couch in October while you watch more talented ballplayers play in the postseason.
11. Kevin Seltzer
They're technically a malt beverage, but it'd still be a shame to overlook hard seltzers, which are quickly gaining popularity. And while doing so, it'd make sense to throw some attention in the direction of Kevin Seitzer, an All-Star infielder who was among the few bright spots on some brutally bad Brewers teams.
12. Matt Weiss
It's not necessarily closer quality, but a Matt Weiss (brewed in reference to 2004-2007 Brewers reliever Matt Wise) could provide some serviceable middle relief between other, better beers.
13. Mike Lambic
Mike Lamb had a pretty decent 10-year career between 2000 and 2010, mostly spent with the Rangers and Astros. He played 11 games with the Brewers in 2008 and managed only three hits. Whatever. His name kind of sounds like "lambic."
14. Ricky Wheats Jr.
Imagine being hit by a pitcher of Ricky Wheats Jr. on a warm summer day. Even though analytical breakdowns of the beer would prove it's actually a productive and above tavern league average way to get fucked up, large factions of Milwaukee consumers will still hate it.
15. Rye & Braun
We're so sorry. At least we didn't say "He-Brew" for this one. Well, until now. Sorry again.
16. Shandy Maldonado
It's rare to find a "beer" that's sweeter than a Summer Shandy. That is, unless Leine's honors the underrated 1991 Brewers by adding a little Candy (Maldonado) to the brew kettle. This could have an audience in other markets as well, since Candy played for like 200 Major League teams in his respectable 15-year career.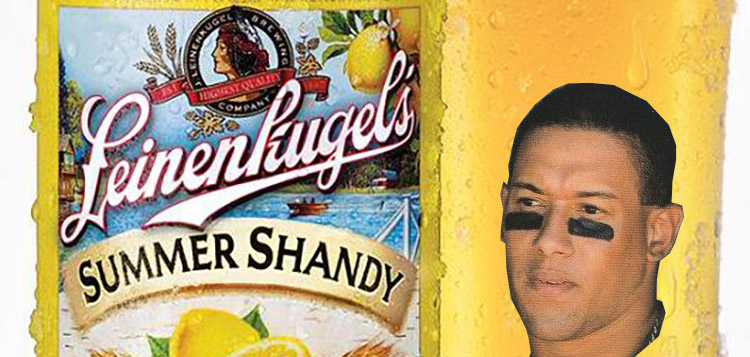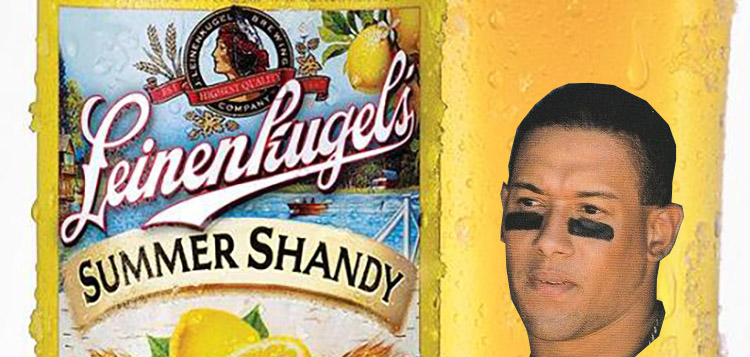 17. Todd Coffey Stout
Stout, thick, and intoxicating. But enough about seeing Toddy Coffey sprinting from the bullpen to the pitcher's mound. Someone should seriously make a Todd Coffey stout to commemorate the beloved Brewer's memorable and accomplished stint in Milwaukee. Shit, if Don Majkowski can inspire two beers, Coffey should get one.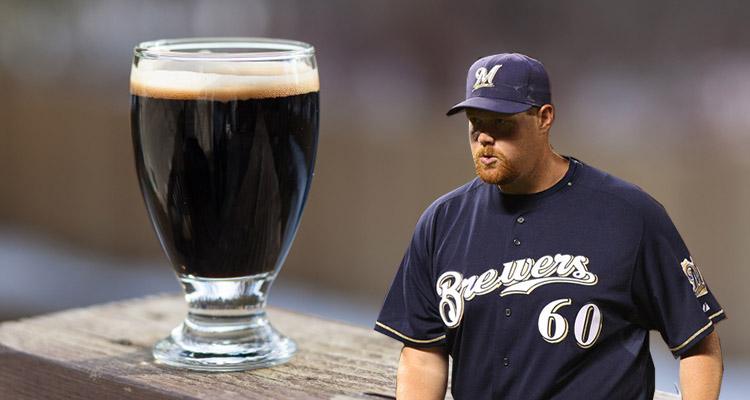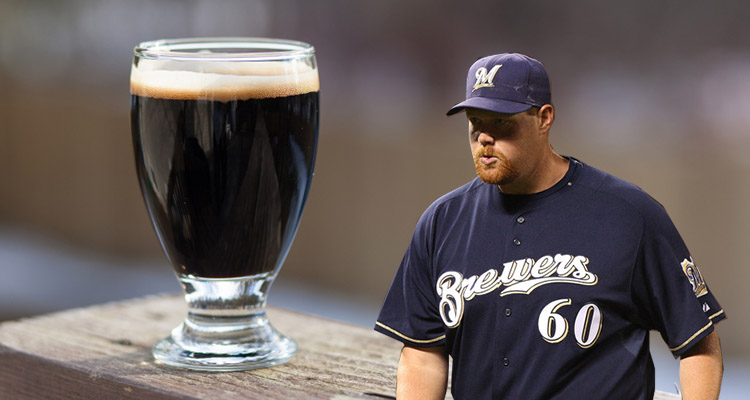 18. Tom Brewnansky
Too easy.
19. Trevor Hefeman
Save the party and end the night with a pitcher of Hefeweizen that honors future Hall Of Fame closer Trevor Hoffman.
20. Vill-Arcia Dubbel Play
We'll end where this all started: a collaborative beer created with the help of some 2017 Brewers. Jonathan Villar (at least when he's in the lineup) and Orlando Arcia have the makings of an outstanding double play combo, so why not merge their names and collect their brewing input to craft a potent Belgian dubbel? Get on this for next year, Miller.