Some places come and go, while some places become icons. Mandatory Milwaukee is all about the latter. Join us as we revisit beloved and well-worn local staples with fresh eyes, and explore how they might figure in the city's future.
In recent years, Milwaukee's culinary acumen has grown and improved by leaps and bounds. While the collective evolution of the city's cuisine is definitely an exciting development, we're happy to see there's still room on Milwaukee's dinner table for old world flavors that folks have enjoyed for generations. In addition to Cream City classics like sausage, beer, cheese, and the Friday night fish fry, Milwaukeeans—and people far beyond the city limits—have continued to stock their pantries, populate their party spreads, and save space behind their bar for Bay View Packing Company's products.
The family-owned business has specialized in selling "pickled delicacies to discriminating buyers" since 1923. The company, which was originally based in Menomonee Falls and has no connection to Milwaukee's Bay View neighborhood, was started by brothers and second-generation pickling professionals Bruno, William, and Walter Liebner. At the company's outset, the business specialized in pickles and sauerkraut, as well as pickled pig's feet and pickled herring. During a time when refrigeration was not widely available, pickling was a common practice to ensure freshness and to prolong the shelf life of various foodstuffs.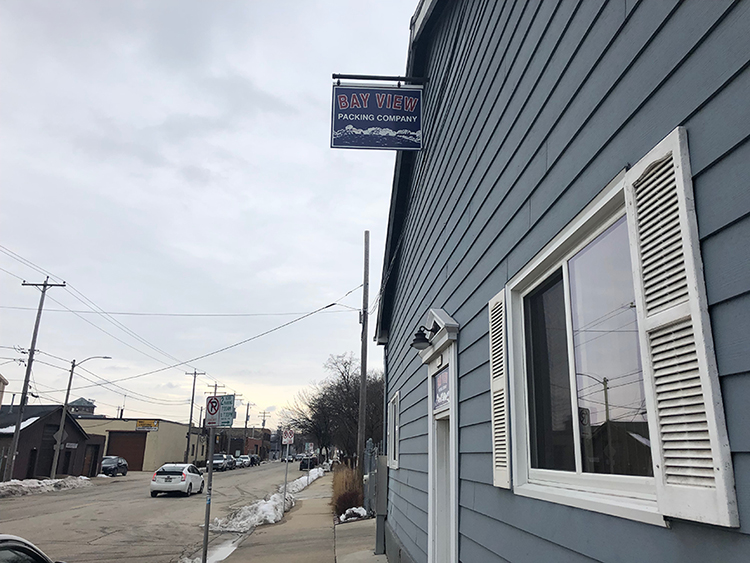 In 1948, Bruno's son Byron entered the family business, eventually taking over in 1955 when Bruno retired. With little or, at times, no help from other employees, Byron kept Bay View Packing running from 1955 through 1975. The late '70s and early '80s brought newfound growth to the family operation, as employees were welcomed into the fold and the business moved into its current location at 1906 W. St. Paul Avenue.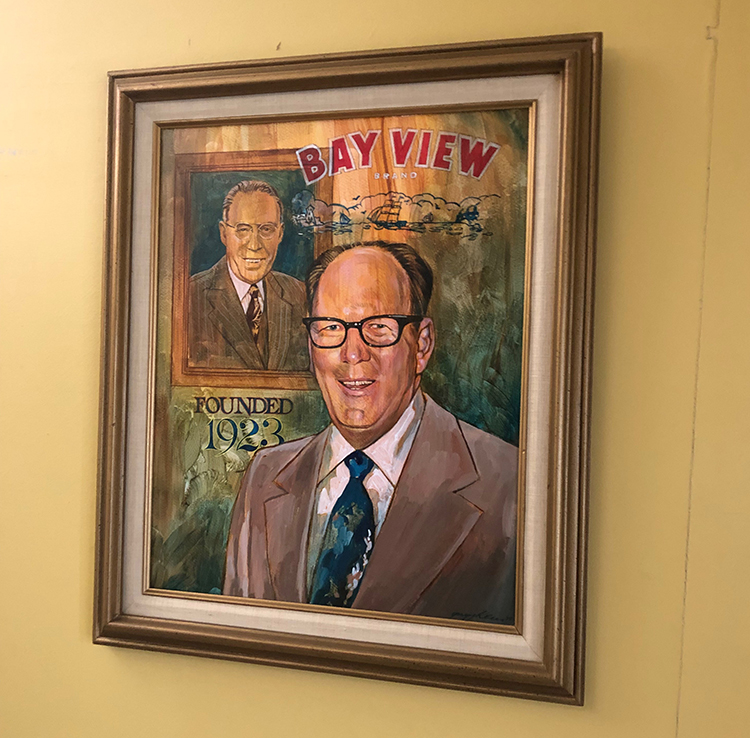 The 1980s also ushered in the fourth generation of Liebner kin to make pickling their profession, as Byron's son Reinhard (or "Reinny") became a full-time Bay View Packing Company employee in 1986. He'd take over as the company's owner, president, and CEO in 1990—all posts he still holds to this day.
Today, now almost 100 years after three Liebner brothers branched off from the R.N. Liebner Company to start Bay View Packing, the company has experienced numerous changes, both to how they manufacture its products and what they offer. Of its original offerings, only the pickled herring remains in production.
Though the business is happy to let others make pickles, kraut, and pigs feet at this point, the Bay View Packing has expanded its arsenal of items since 1923. These days, Bay View Packing's pickled eggs (offered in three varieties: original, Red Hot, and Grandpa Bruno's Garlic And Onion) and its pickled pock hocks are top sellers.
Other goods—which can be bought online, ordered over the phone, purchased at select area retailers, or picked up at the factory's outlet store—include pickled delicacies like Polish sausage (original and hot versions both available), bologna bites, turkey gizzards, herring in cream sauce, and herring rollmops (herring fillets rolled around a cured pickle in wine sauce).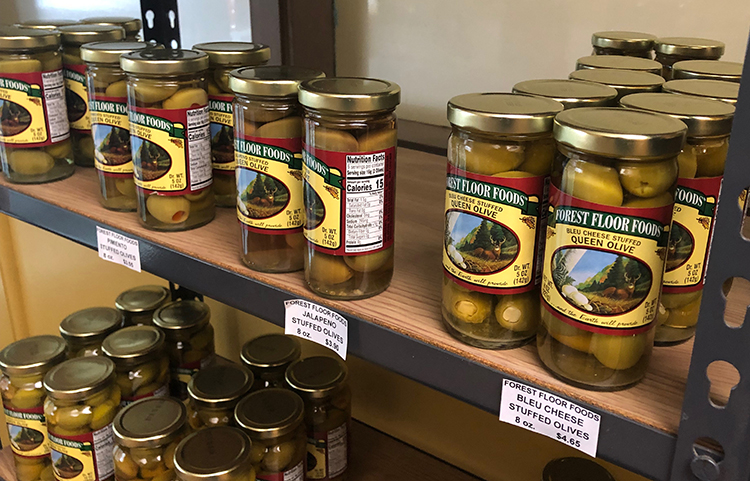 Though that pretty much ends the list of Bay View Packing Company's line of in-house products, its factory store also stocks other canned items (such as olives and mushrooms), condiments, sauces, Bloody Mary mix, bitters, preserves, and seasonings from other regional manufactuers.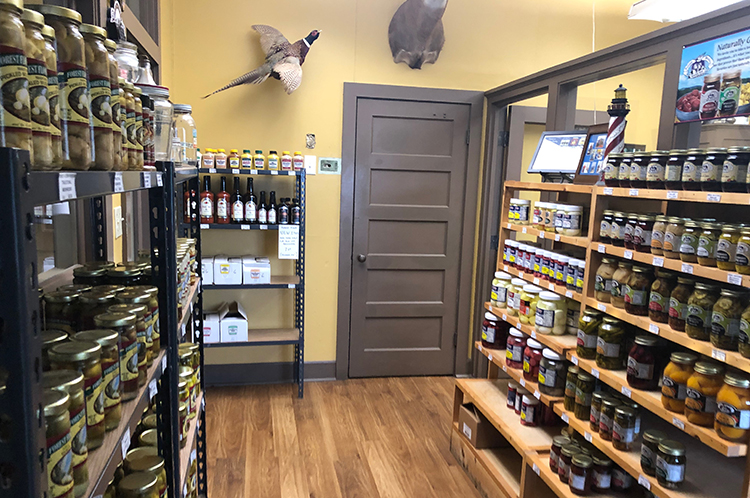 While its far from an empire and its products, admittedly, are not for everyone (though we personally like pickled eggs a lot and have developed a fondness for herring as well), Bay View Packing Company has sustained for almost a century by offering specialty products that are made with care and an adherence to old world family traditions. Speaking of family traditions, Reinhard's sons Eric and Drew also work at the now-fifth-century operation. When we stopped by the store last week, one of them handled our payment.
As tastes, trends, and preferences continue to change at a rapid pace, that personal and family-focused approach still goes a long way. If you're looking for a few things to liven up your Packers game spread, if you're in need of things to spruce up you Old Fashioned or to garnish your Bloody Mary, and if you're seeking some familiar tastes Milwaukee has enjoyed for decades upon decades, there's a small and unassuming factory in Menomonee Valley that has you covered.