More than 3,000 hungry and iron-stomached Milwaukeeans flocked to the MSOE Kern Center this past Sunday for WMSE's 21st annual Rockabilly Chili Fundraiser. While there, these hearty chili lovers sampled more than 40 different chilis from 37 Milwaukee restaurants, cafes, and caterers. There was Lakefront beer. There was WMSE merch. There was a special Hellraiser hot sauce from A&M Provisions. There was even a dude in a full suit of armor by the Nessun Dorma booth, which was neat.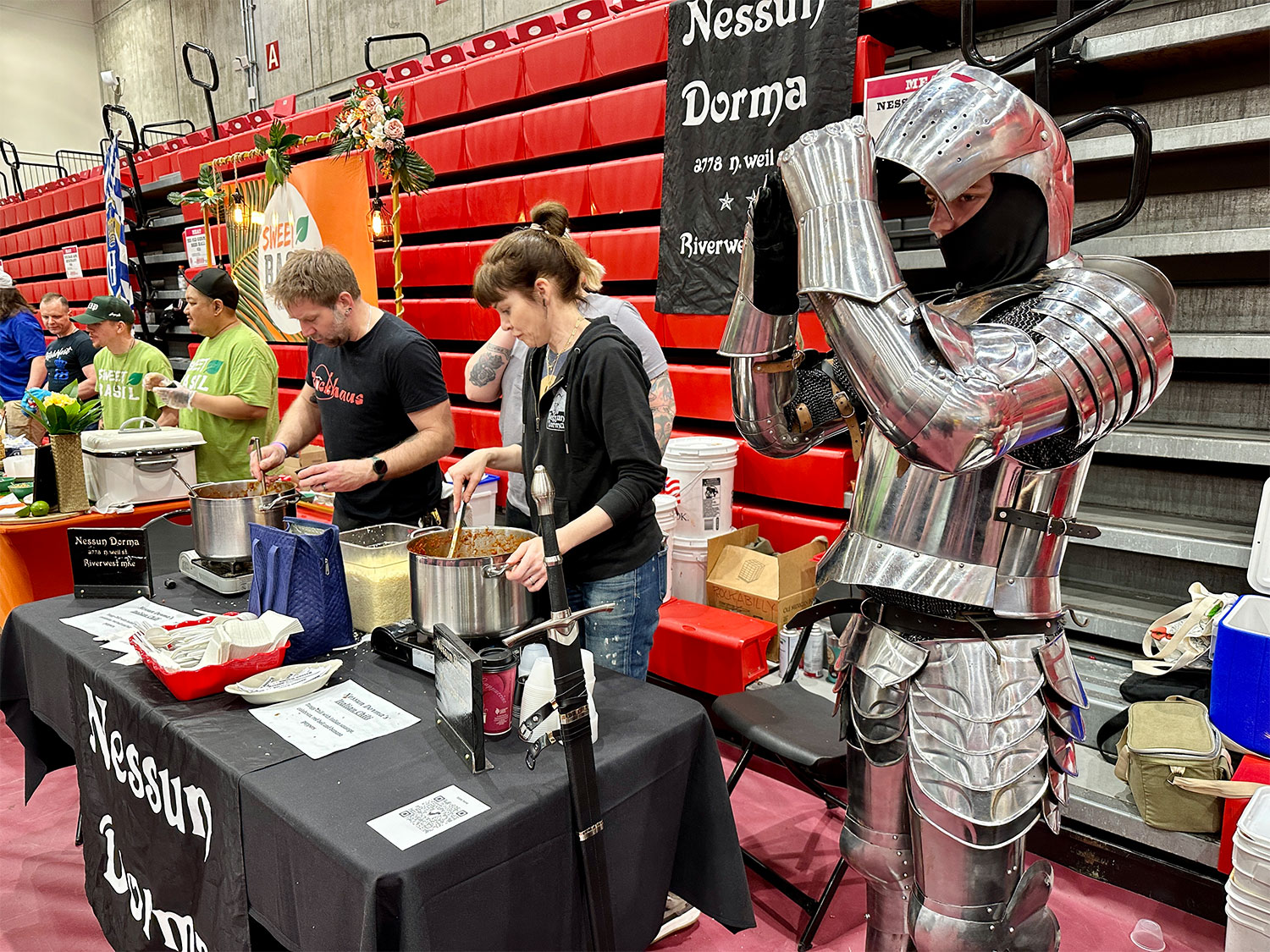 And there was voting! Attendees voted for their favorite chilis in five categories: Best Meat, Best Veggie, Best Heat, Most Unique, and Best Display. Here are this year's winners:
BEST MEAT: Kettle Range Meat Company
2nd place: The Bay
3rd place: Hacienda Taproom & Kitchen
BEST VEGGIE: Twisted Plants
2nd place: Strange Town
3rd place: MPS School-to-Work Transition Program
BEST HEAT: Crafty Cow
2nd place: Cafe Corazon
3rd place: Hacienda Taproom & Kitchen
MOST UNIQUE: Sweet Basil
2nd place: Old German Beer Hall
3rd place: Hacienda Taproom & Kitchen
BEST DISPLAY: Beans & Barley
2nd place: Glorioso's Appetito & Sage Harvest
3rd place: Sweet Basil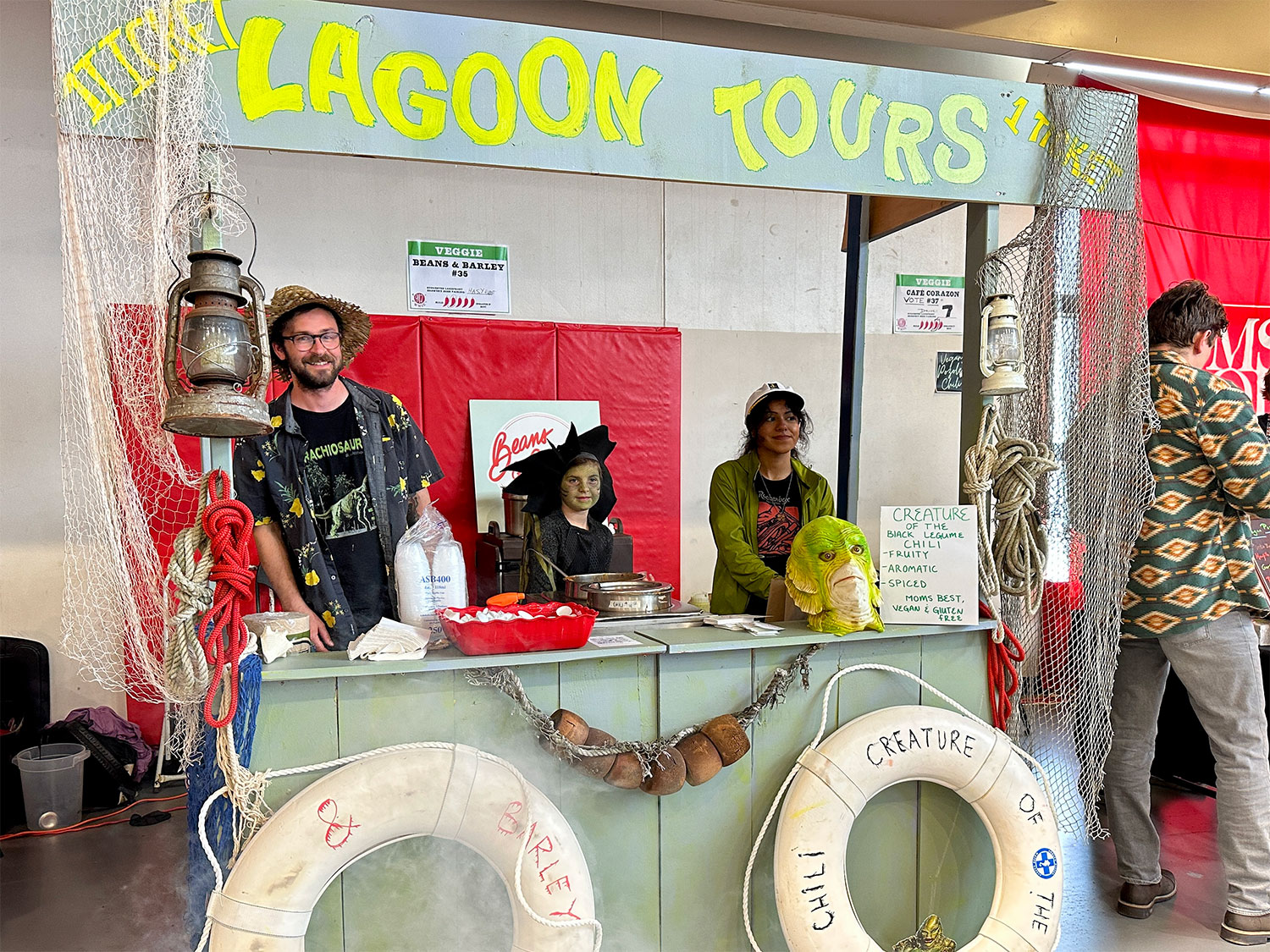 "Rockabilly Chili is not only an important event for the station, but it's also a feel-good experience for the entire community," says WMSE Station Manager Tom Crawford. "We never take for granted how special it is that thousands of people gather and celebrate their love of WMSE, local restaurants, and chili. The voters take the competition very seriously and the competition is steep. The champions work incredibly hard to earn their titles. If you missed Rockabilly Chili this year, or if you were part of the fun but can't get enough, be sure to support all of our competitors."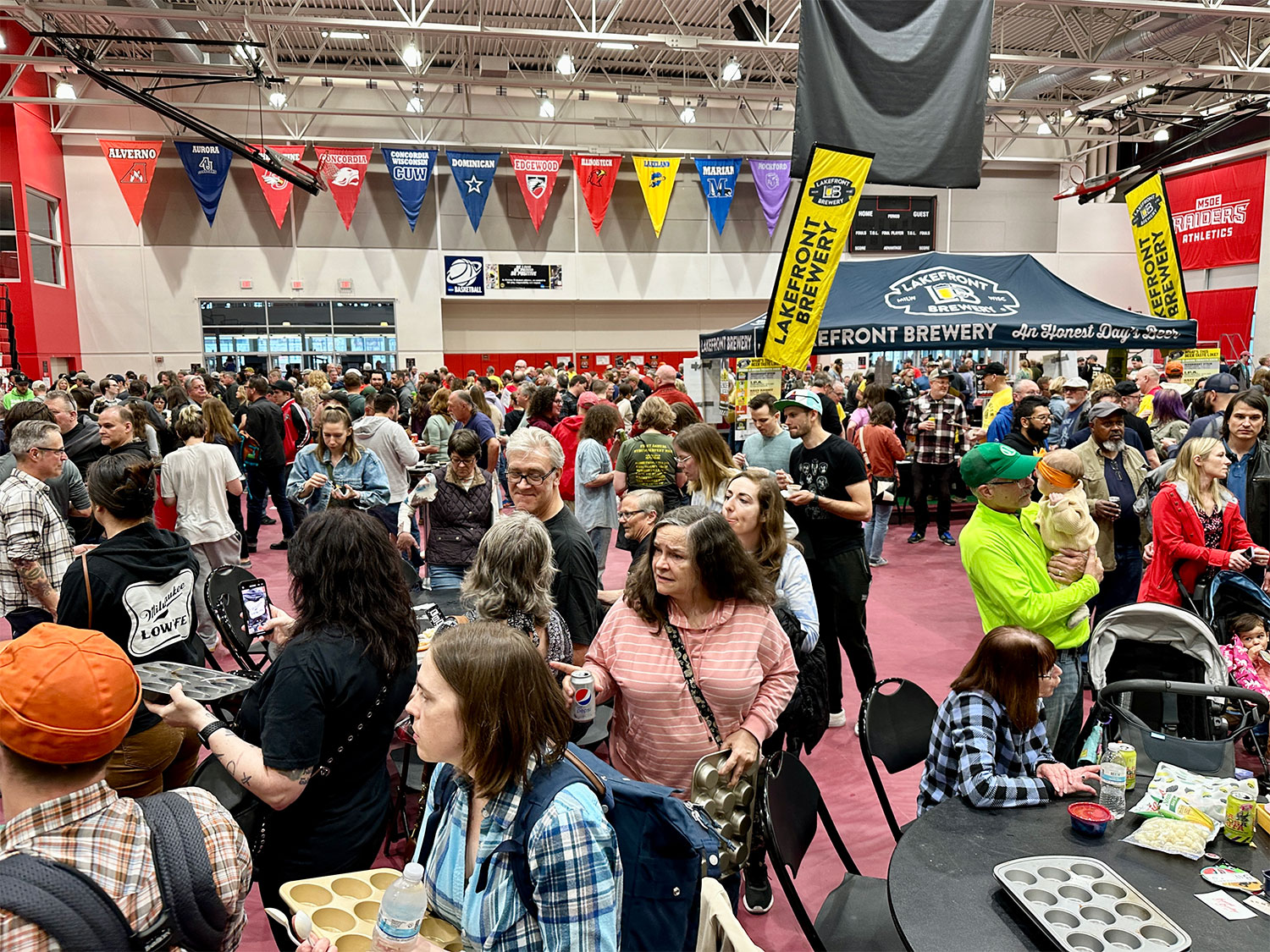 Exclusive articles, podcasts, and more. Support Milwaukee Record on Patreon.
---
RELATED ARTICLES
• Here are the winners of WMSE's 2022 Rockabilly Chili Fundraiser
• Here are the winners of WMSE's 2021 Rockabilly Chili Fundraiser ("Super Friends Edition")
• Here are the winners of WMSE's 2020 Rockabilly Chili Fundraiser
• Here are the winners of WMSE's 2019 Rockabilly Chili Fundraiser
• Here are the winners of WMSE's 2018 Rockabilly Chili Fundraiser
• Here are the winners of WMSE's 2017 Rockabilly Chili Fundraiser
• Here are the winners of WMSE's 14th annual Rockabilly Chili Fundraiser