Last summer, Walker's Point soup staple Soup Bros. quietly closed its doors at 209 W. Florida St. Happily, the space wasn't empty for long: On December 22, Hen's Deli—a.k.a. the first physical location for Daily Bird pop-up and farmers market favorite Clarke Street Sausage Co.—opened in the space. Even more happily, Hen's Deli fits right in.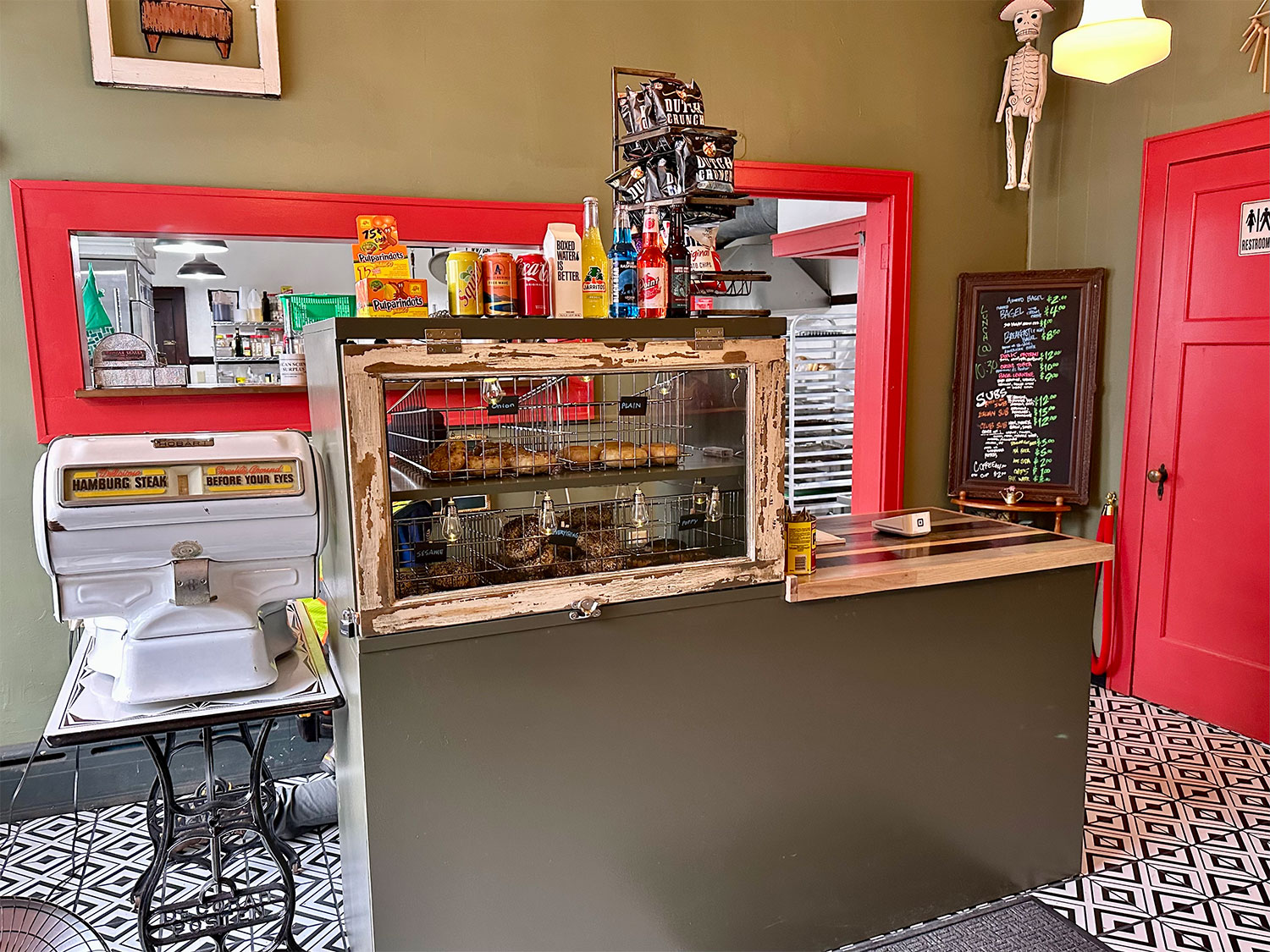 We dropped by on Wednesday afternoon to find a bright and delightfully refreshed space. Like Soup Bros. before it, Hen's Deli is extremely cozy, with only one table for dining in. But no matter: you'll likely be grabbing your breakfast bagel, your torta, or your sub sandwich to go, and then dashing out as fast as you can to wolf it down.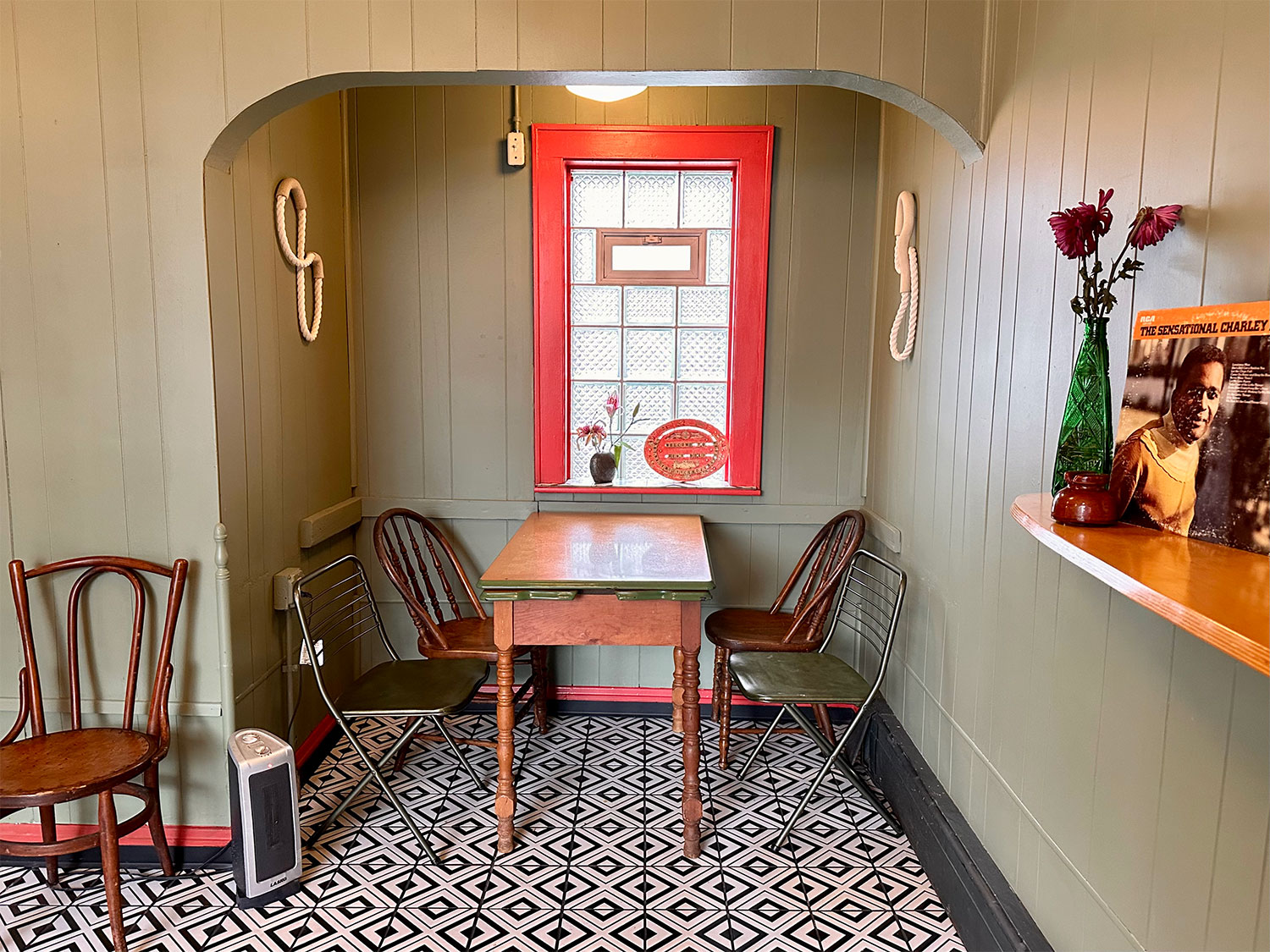 Something else we found on Wednesday: owners Vivian Sotolongo and Lucas McDonald, nicely keeping up with a steady clip of customers. "We didn't even know Soup Bros. was ending until we saw this [space] for rent on Craigslist," Sotolongo told us. "It worked out right away. [Building owners Caroline and Paul Rubitsky] liked us, and they really helped out and did most of the building work. All the tile and all the walls. We were at our wits' end because it was the end of the farmers market season and we didn't know what else to do."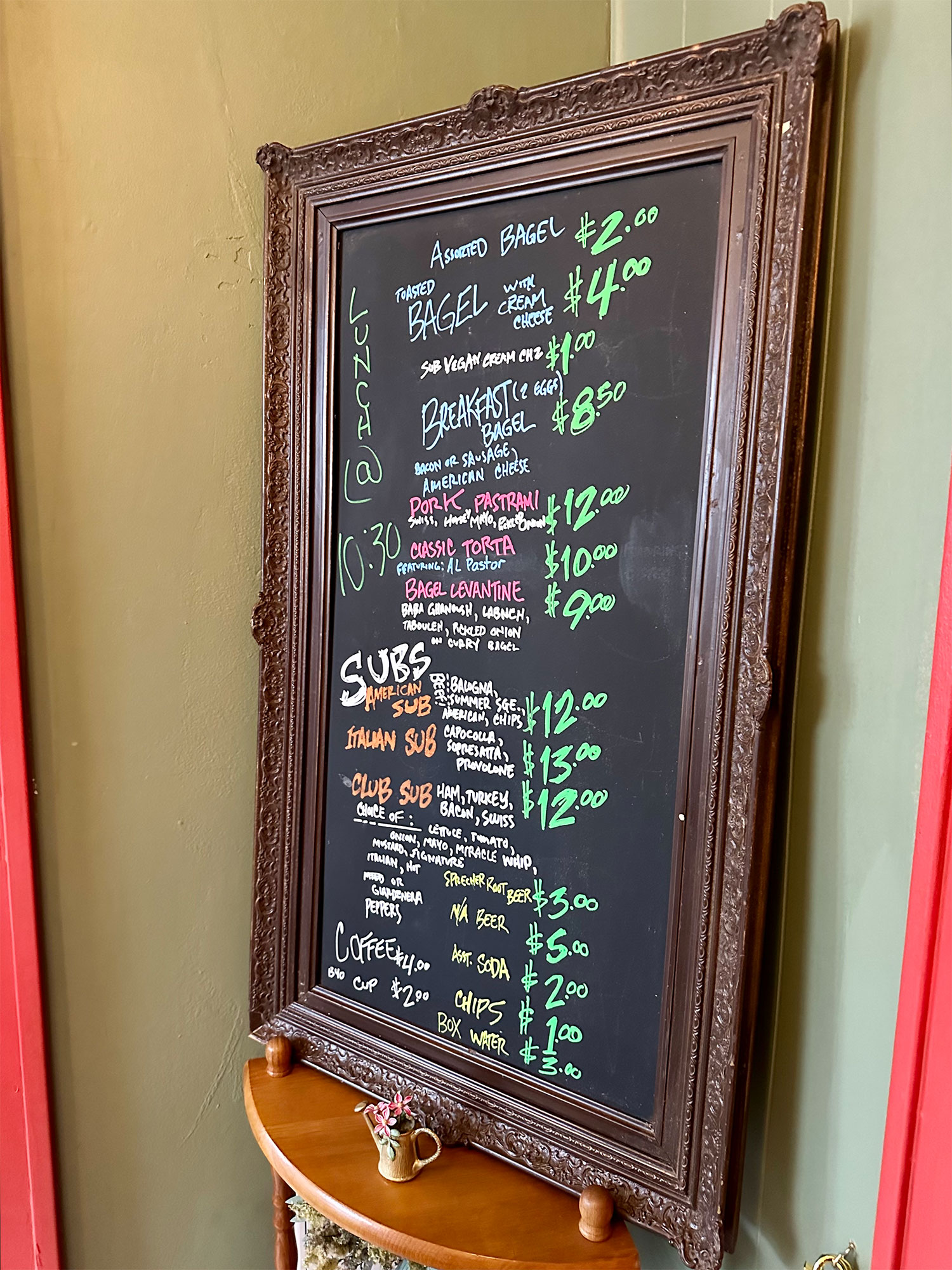 For our food, we took Sotolongo's advice and ordered an American Sub ($12), complete with bologna, summer sausage, American cheese, mustard and mayo, jalapeños, and a thin layer of chips inside the (hard) roll. A short wait later, we were dashing out as fast as we could to wolf it down.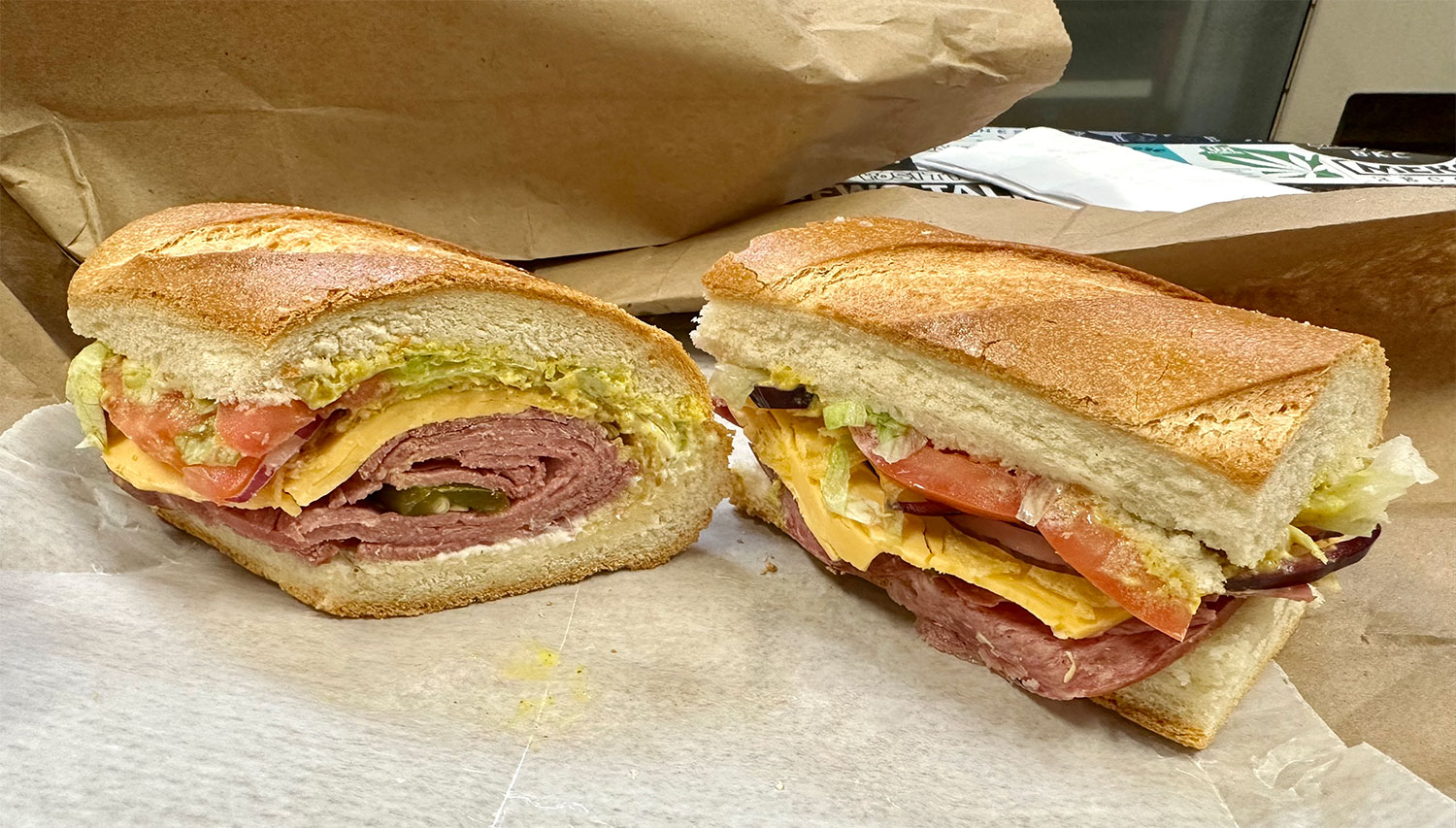 Oh buddy, this sandwich was good.
It was devastating when next-door Boo Boo's Sandwiches closed up shop soon after Soup Bros., but we can totally see Hen's Deli becoming our new favorite Walker's Point sandwich shop. This is top-quality, lovingly made stuff from a literal mom-and-pop business. What's not to love? If you're looking for a new place to support—and looking to get a killer sandwich in the process—look no further than Hen's Deli. We'll be back.
Hen's Deli is open Tuesday through Saturday, 9 a.m. – 3 p.m. Lunch begins at 10:30 a.m.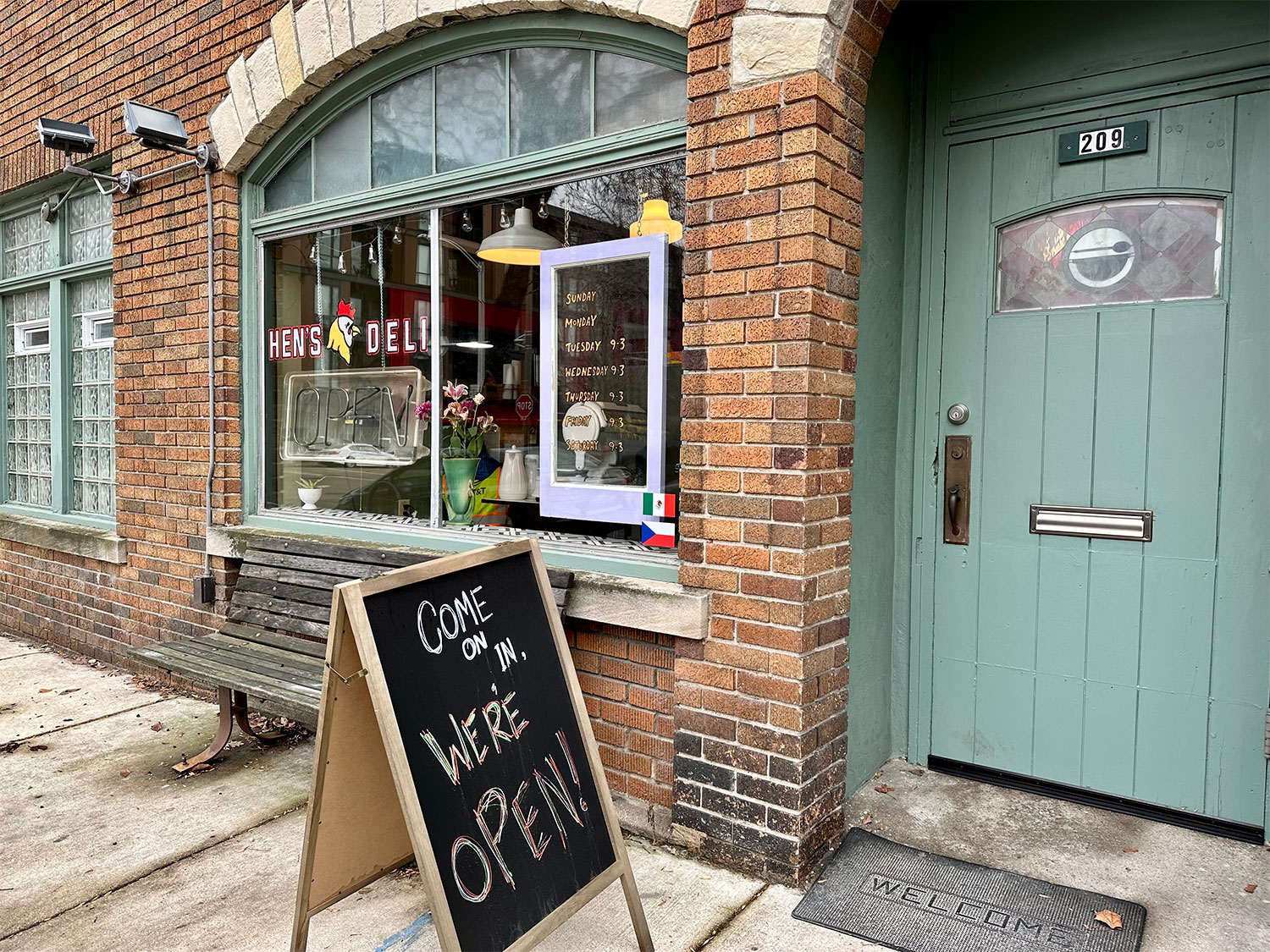 Exclusive articles, podcasts, and more. Support Milwaukee Record on Patreon.
---
RELATED ARTICLES
• Hen's Deli to open in Walker's Point on December 22
• Hen's Deli set to land at former Soup Bros. space in Walker's Point
• In case you missed it, Soup Bros. is closed
• Boo-Boo's Sandwiches is closed, so here are 700 words about Boo-Boo's K-Jon Chicken Sandwich