Last Saturday, as thousands of people were enjoying music, beverages, BMX demonstrations, and seeing The Lizard Guy in his natural habitat at the Brady Street Festival, one business was celebrating its soft open in a high pressure setting at the heart of the event. Following an uncharacteristically quick turnaround in the wake of World Of Beer's abrupt closing, La Masa Empanada Bar (1300 E. Brady St., 414-885-1866)—a venture spearheaded by a partner from nearby Stubby's Gastropub and the owners of Yo Mama frozen yogurt—announced its presence on the liveliest day of the year on the always-bustling nine-block stretch of East Side amenities with an outdoor stand and by opening its doors to the public for the first time ever.
With a focus on one ultra-specific foodstuff and being effectively flanked by dozens of more established bars, restaurants, and juggling emporiums, could La Masa set itself apart from its Brady Street neighbors and exorcise the demons left at 1300 E. Brady when the beer bar franchisees packed up and fled to 'Tosa?
The space: Acknowledging the shared stresses associated with opening day and Brady Street Festival, we decided to wait a few days to make our inaugural trip. Save for new signage, the exterior of the business is pretty similar to that of World Of Beer. That said, what can be expected to be done to a facade that's, like, 85 percent window?  The interior, however, told a much different story. It was stylish-yet-subtle, with painted black brick now where WoB's cold, sterile line of beer coolers once stood. Black lanterns hang from the ceiling and are intermittently placed at points of the modest bar that has since been accented with a colorful tiling at its base. Covering any residual evidence of the previous tenant's uninspired existence are wooden wine and liquor shelves. The corner bar is quaint, but until they take WoB's model of cramming cover bands in a corner, uses its limited square footage well.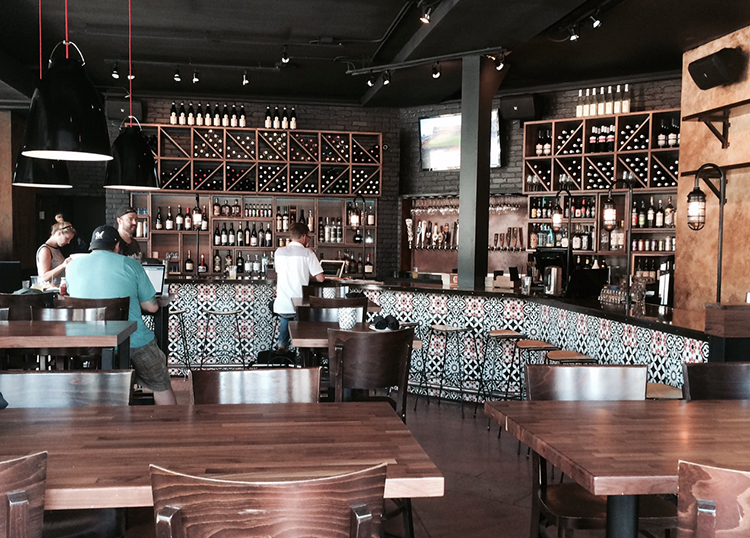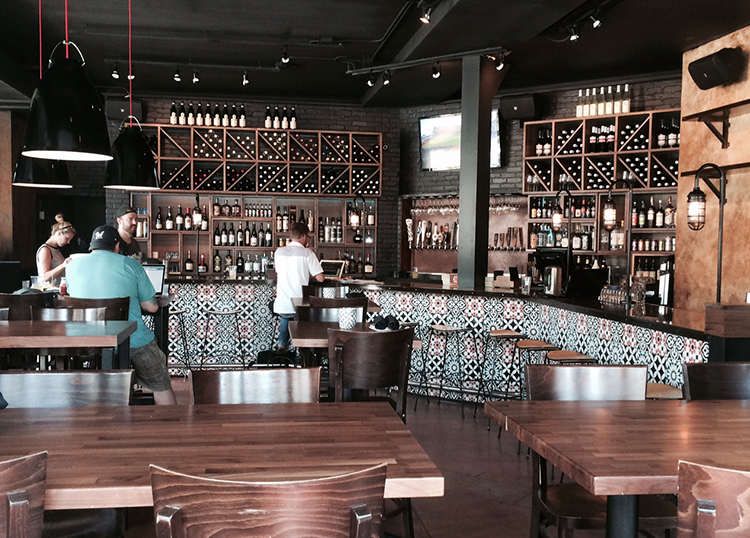 The service: We accidentally bypassed the outdoor host station and stood for a minute in the entrance until a server came by to welcome us and refer us to a hostess. After a brief confusing moment regarding who would decide where we sat, we took to a window-adjacent pub table and were officially greeted by the earlier server, Spencer. Just days on the job, Spencer was friendly and already seemed quite well versed with menu, including a thorough description of La Masa's chimichurri sauce, made in house daily. Best yet, he avoided paying us too many visits, an all-too-common issue that plagues bored servers who are between lunch and dinner rushes. He also split our check without us having to ask, which was actually pretty awesome.
Milwaukee Record's food/drink: To help us cool off on the humid-as-balls day and rehydrate after the four-block walk from our parking spot (because Brady Street), we quickly decided upon one of La Masa's two tap cocktails, Cherrybark Vanilla Limeade ($9). Though the price was hard to swallow, the drink wasn't in the slightest. The vodka was combined with delightfully tart lime and cherry juices and further accented/boozed up with cherry bark bitters. It was great, but the kind of drink you only have once per visit, both on account of the punch it packs and its not-quite-worth-it price tag. Though the list of wine (26 varieties), hand crafted/tap cocktails (six), draft beer (12), and canned/bottled brews (over 20) is more than respectable for a place La Masa's size, its food menu was surprisingly paltry.
Apparently they aren't fucking around with this whole "Empanada Bar" classification. Of the 13 food options, nine were empanadas. Thus, we eschewed ordering the grilled chicken sandwich, the grilled cheese, and either salad, instead placing our focus on the bar's apparent specialty. With every one priced at a cool $3, we deduced (and Spencer confirmed), the stuffed Spanish pastries were on the smaller side of the spectrum. We decided to order three: Spinach And Cheese, Argentine Beef, and what we hoped would be a pizza-like Italian Sausage empanada. Our wishes for the latter were confirmed, as we enjoyed the meaty blend of sausage, tomato sauce, basil, and mozzarella shoved into a perfectly baked pocket of puff pastry. The bare bones blend of spinach and cheese didn't have much room to stand out, but a few spoonfuls of chimichurri gave the higher end Hot Pocket stuffing standard a fresh, viscous, and tasty a twist. We also liked the Argentine Beef, though we failed to see the raisins, green olives, egg, and crushed chillies the menu mentioned. Sadly, we failed to notice the Banana Nutella empanada until it was too late. Next time, and, oh, there will be a next time.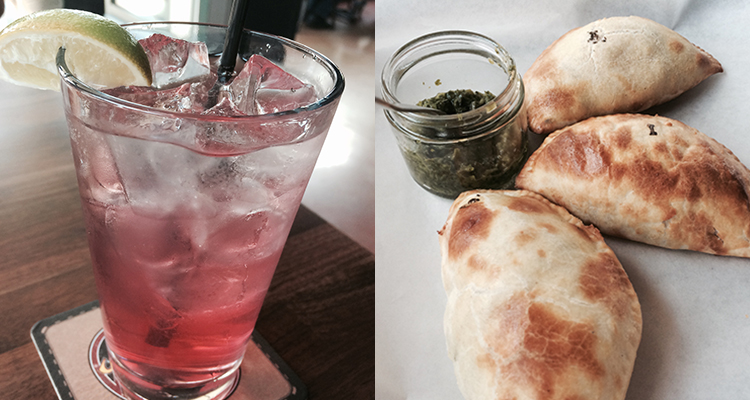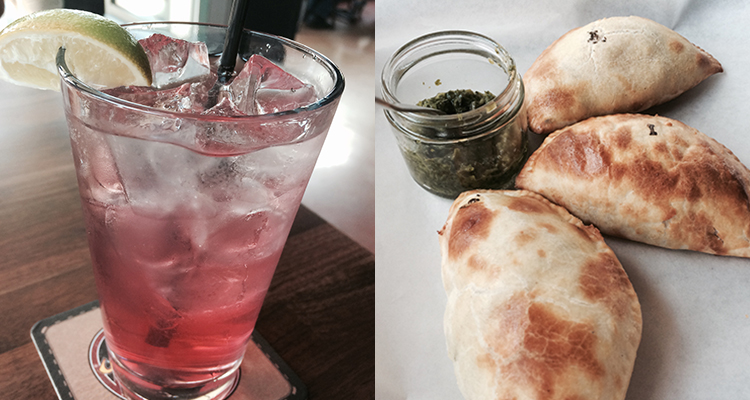 The verdict: With Brady Street's culinary landscape that erratically shifts from fast food chain to up-their-own-ass gastronomic palaces, La Masa—with its extensive wine selection to wash down $3 a la carte items—has something for every cross section…assuming they like empanadas. Whether you want a bite before Balzac or need "a good fucking base" to soak up subsequent rail vodka Red Bulls at Club Brady, you'll find La Masa to be a welcome addition to Brady Street's colorful nightlife tapestry.