Caleb Westphal hasn't missed a Friday fish fry since 2013. Follow along with his record-in-the-making here.
A wedding once again took me out of town this past Friday. This time, Friday wasn't the day of a rehearsal dinner, but of a wedding dinner itself. My cousin, who had gotten married earlier that day, had previously asked me, "Would you do your fish fry at Blanck's Lake Aire?" Now, she wasn't trying to find an adequate place that served fish so I wouldn't be inconvenienced for my fish fry, but was simply trying to get a headcount for her special day. Would I choose a fish fry somewhere else, or go to this family occasion she had waited her whole life for? Needless to say, I chose the wedding dinner, which had fish as an option anyway. How often do you get a chance for that?
Blanck's Lake Aire (N8751 Lake Shore Dr., Fond du Lac, 920-921-8635) is on Highway 45, just a few minutes up the west side of Lake Winnebago from Fond du Lac. It has been open since 1998, and was the second restaurant started in the Blanck family. The original family establishment was opened in 1952 by Bob and Hazel Blanck in Johnsburg—which is almost directly across the lake from the Lake Aire location. The Johnsburg location is still open, and is now operated by a third generation of Blancks. Similarly, Bob and Hazel's grandson Scott now operates Blanck's Lake Aire with his wife Nichole.
We arrived quite early, around 3:30 p.m., before the usual fish fry crowd had arrived. While making my way to the back party room it was quite evident that hunting and fishing were big themes of the establishment. A stuffed black bear in a Packers jersey greeted me at the door, and I passed a mounted sturgeon and deer head before entering the back room. There was one television in the party room, which was turned to a hunting channel the whole time; in a case of reality mirroring entertainment, shortly after arriving, a duck hunter with a shotgun could be seen wading through Lake Winnebago.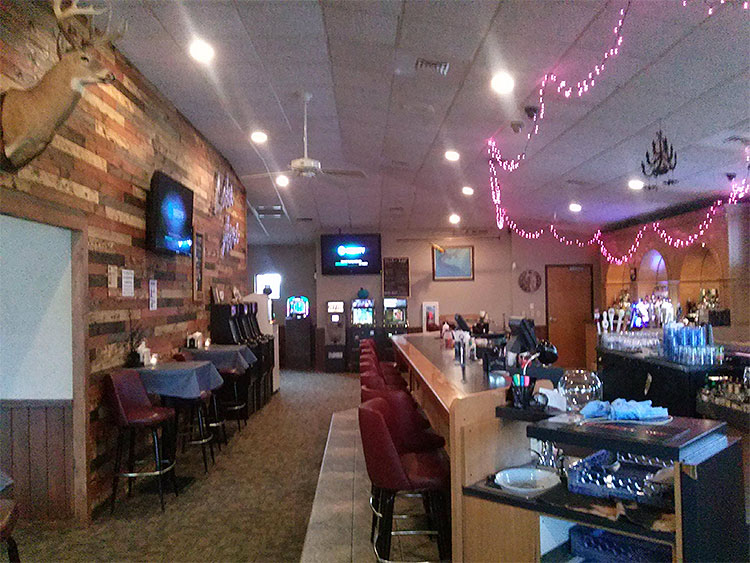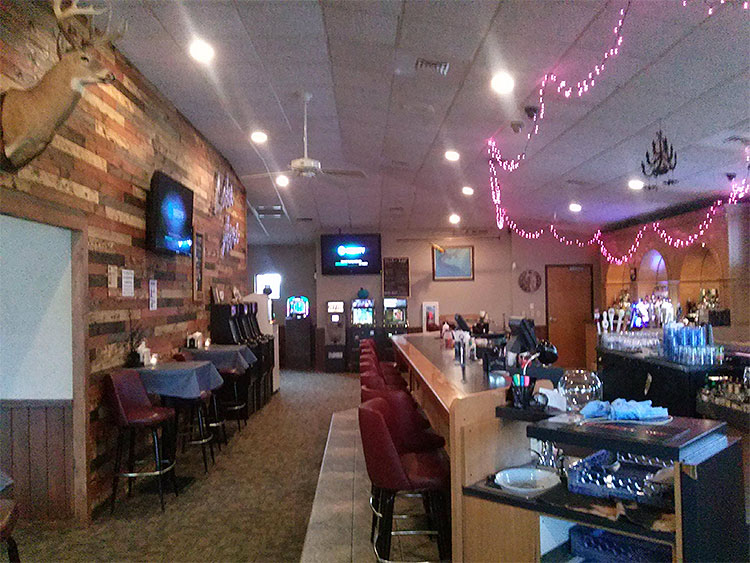 As we settled into the room, a waitress came around asking if we wanted any drinks, and I asked for a Brandy Old Fashioned Sweet with as many garnishes as they could find. The cocktail arrived with two olives, two brussel sprouts, two mushrooms, and a pickle; it wasn't muddled, and I wasn't given any cherries, but the brandy was not skimped on.
Four of the seven options for the wedding meal were fish, including ale battered perch, haddock, and walleye, as well as broiled haddock. I ordered the perch and made my way to the salad bar, which included the usual salad bar offerings of lettuce salad, potato salad, and pasta salads. There were French bread slices, and a small table devoted to crackers and various cheese spreads. Most notably there were two types of soup, one of which was seafood chowder. I was told the chowder was made from scratch each day, and the seafood ingredients depended on what was available at the time—usually haddock and scallops, and sometimes shrimp. When I ate mine it was very good, although I didn't detect any shrimp in it. As it was part of the salad bar, I wasn't limited to one cup, and went up for another.
Soon afterwards the fish arrived. The batter was crisp, but did not uniformly adhere to the fish. The flavor was fine, but not particularly memorable for perch. It could have been enhanced with a solid tartar sauce, but the tartar sauce was very sad. Someone has recently brought up to me how I had called tartar sauce sad before, and how that was an interesting way to describe a condiment. So I will lay it out again: Sad tartar sauce tastes like plain mayonnaise mixed with plain pickle relish, and is served at room temperature.
There were multiple potato options, including sweet potatoes, and the special of the day: cheesy hashbrowns. I ended up going with regular fries, which turned out to be an excellent choice. I was given a mix of three types of fries—curly, waffle, and french— which were all crisp and had their own distinct flavors. I was unable to finish the coleslaw, which is a rarity for me, as I found its flavor somewhat revolting. My best guess is coleslaw was trying to take revenge on me after I talked dismissively of it at the live Milwaukee Record podcast the night before. The rye bread was pretty plain, and probably from a standard store-bought loaf.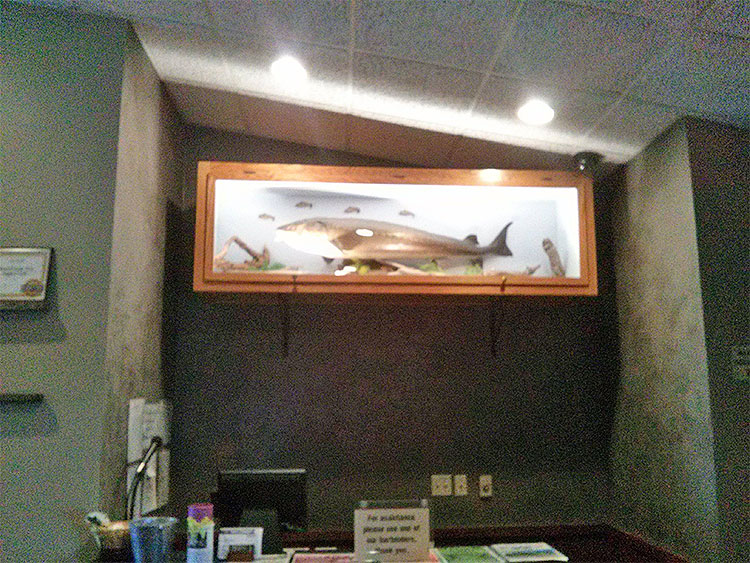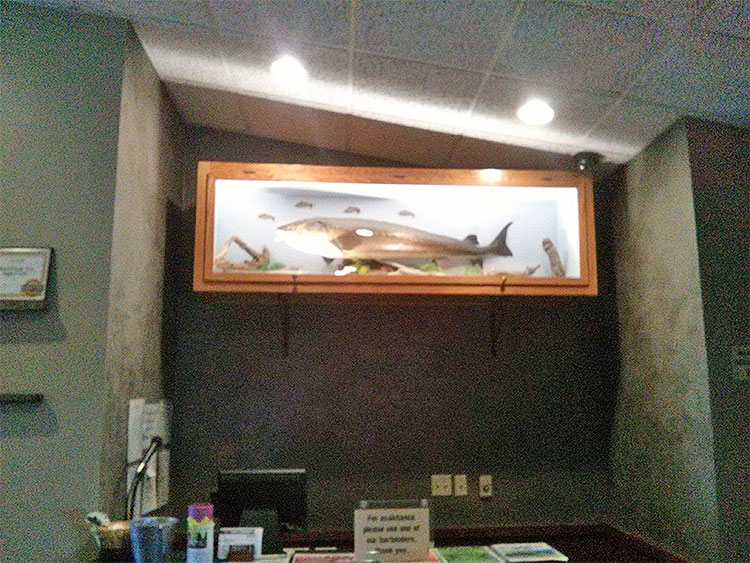 Overall the meal at Blanck's Lake Aire was average. The chowder and fries were notable, and the availability of a salad bar in general was a welcome occurrence. The fish was smack dab in the middle, and the tartar, coleslaw, and rye bread were lacking. But, this was probably still one of my favorite wedding meals ever, as it was a fish fry.
Rating: Seafood chowder from scratch; salad bar option; average perch; sad tartar sauce; excellent mix of three fries; cole slaw is pissed at me. 2.5 out of 5 stars.