Yep, here it is. The 2023-24 Milwaukee Bucks City Edition uniform. It's Great Lakes Blue, just like it was in 2020-21 and 2022-23. However, this time it includes an "abstract speckle patter" that was "created from an image of the masses of people who gathered in Deer District during Game 6 of the 2021 NBA Finals." Okay!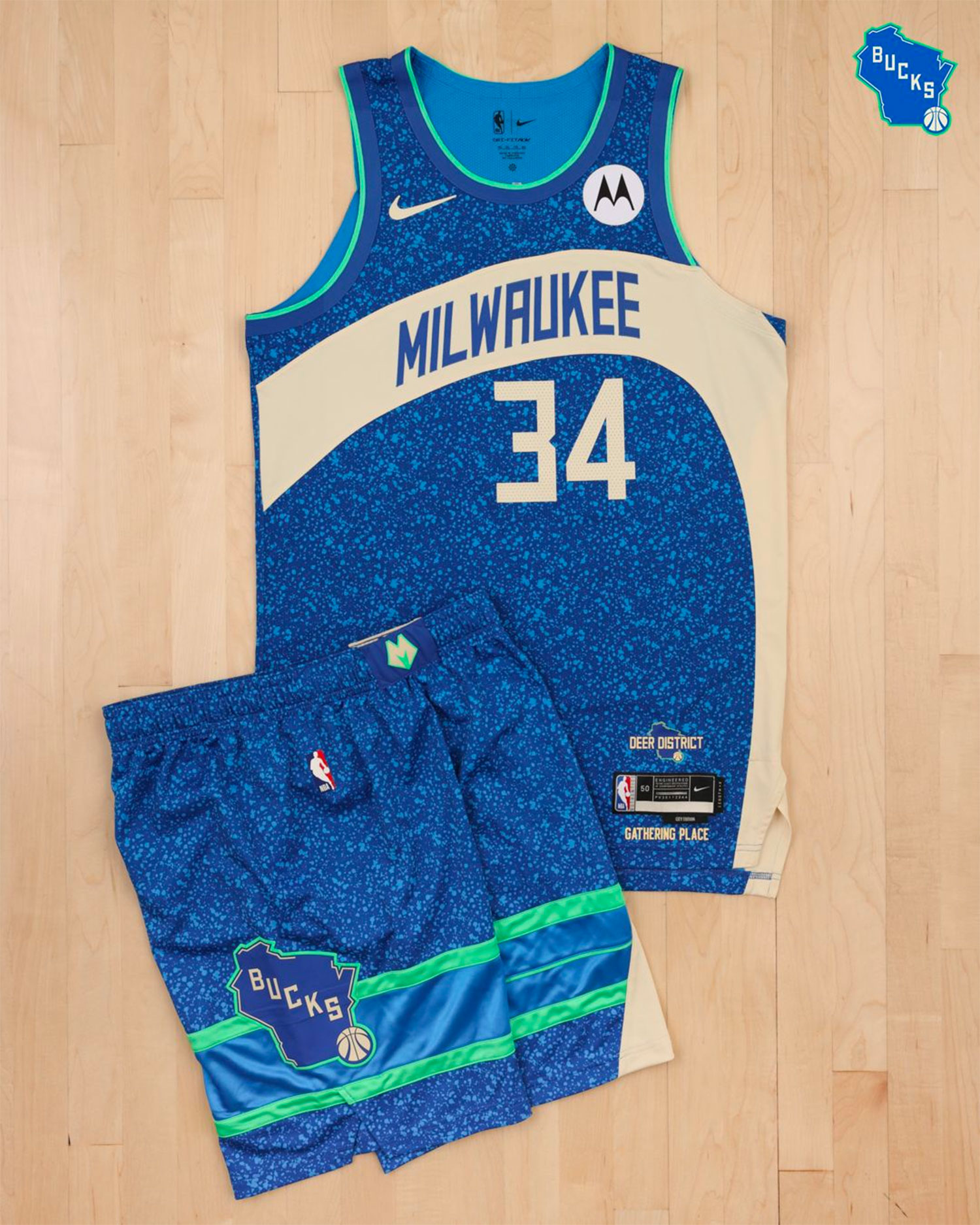 "We have developed an incredible bond with our fans, and we take great pride in our role in bringing communities together," says Dustin Godsey, Bucks Chief Sales and Marketing Officer, in a press release. "The images of our fans packed in Deer District during the 2021 playoffs illustrated that we have the best fans in the NBA. This uniform pays homage to them."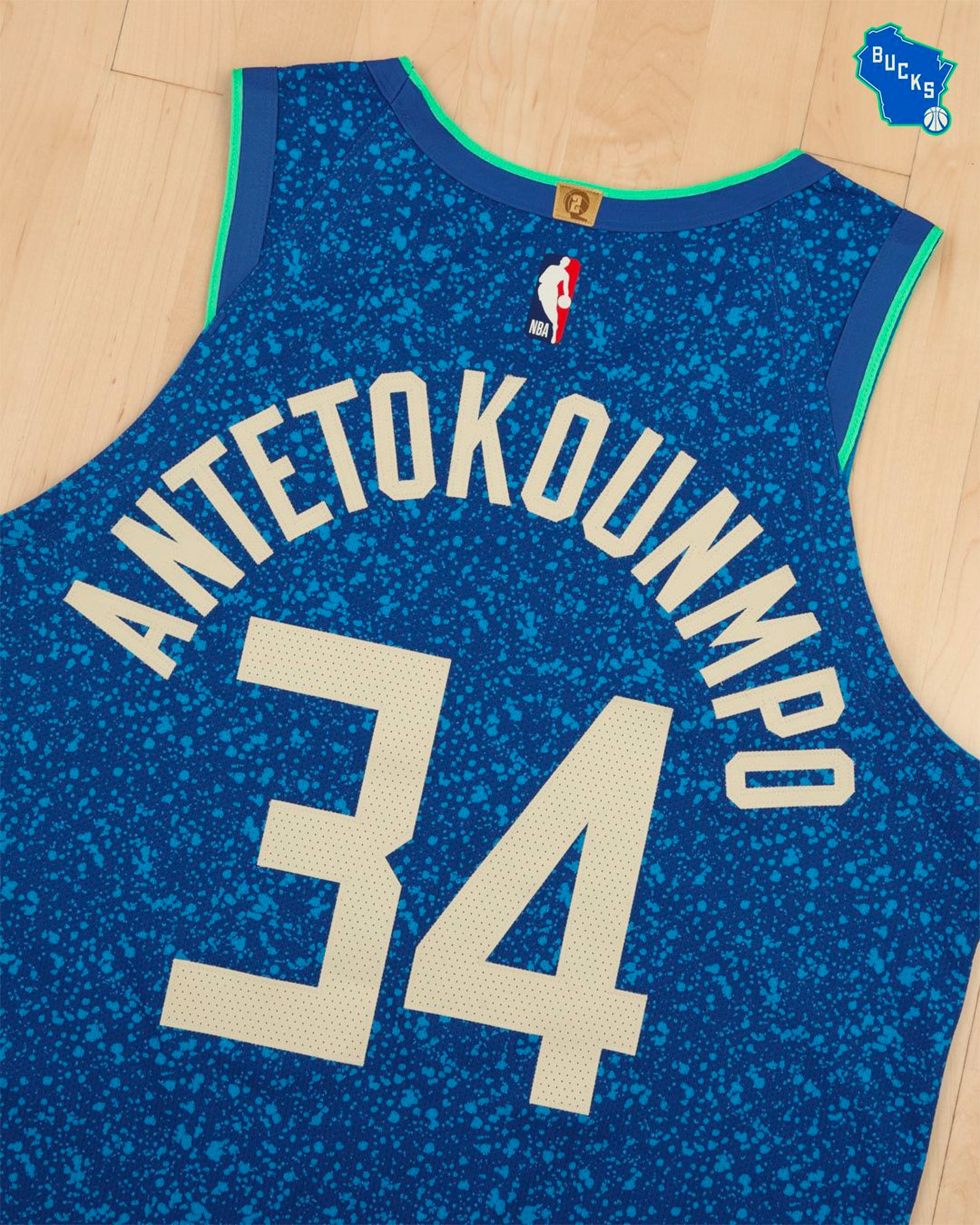 As for the rest of the uniform and its "this color symbolizes what?" features:
The design utilizes the Great Lakes Blue color, which was featured on both the 2020-21 and 2022-23 City Edition uniforms. Great Lakes Blue was added to the Bucks color palette in 2015 to symbolize the interconnectivity of Milwaukee formed by Lake Michigan and the three rivers that run through the city.

The front of the uniform showcases a uniquely curved banner that was inspired by the architecture of Fiserv Forum. The front banner extends down one side of the uniform onto the shorts to complete the style. The bold green accent color seen on the jersey trim and shorts was inspired by the electric atmosphere that Bucks fans bring to Fiserv Forum every game.
The Bucks will wear the new City Edition uniforms for the first time on November 3, when they play the New York Knicks at Fiserv Forum. "The uniform will be worn at seven home games throughout the season," explains the press release, "including the other In-Season Tournament game at Fiserv Forum on Nov. 24 and five home games against 2021 playoff opponents. The uniforms will be complemented by the City Edition alternate court beginning in December."
Oh, and you can buy the new uniform online HERE, or at the Bucks Pro Shop at Fiserv Forum beginning today at 11 a.m.

Want more Milwaukee Record? Subscribe to our free weekly newsletter and/or support us on Patreon.
---
RELATED ARTICLES
• Here's the 2021-22 Milwaukee Bucks City Edition uniform, with all sorts of team-history Easter eggs
• Here's the 2020-21 Milwaukee Bucks City Edition uniform, which is Great Lakes Blue