In a harsh and ever-worsening world, New York actor and comedian Joe Pera's Adult Swim program, Joe Pera Talks With You, is a subtle shot of positivity and a welcomed weekly 11-minute respite from the difficulty and negativity that seem to envelop modern existence. Over the course of the program's nine near-perfect episodes in its first season, Pera helped viewers pick out the perfect Saturday breakfast, he spoke about the wonder of minerals, he taught us to dance and to fall in love with The Who's "Baba O'Riley" all over again, he restored his soul with a fall drive, and he soothed us back to sleep with sheet music.
In short, we think it's a fantastic show, and not just because most of it was filmed in Milwaukee. Pera will return to Milwaukee with co-stars/comedians Connor O'Malley and Dan Licata on Saturday to perform a sold-out show at The Underground Collaborative as part of the cast's Blueberry Tour. Prior to the show, Milwaukee Record spoke with Pera about shooting in Milwaukee, how the city was selected as the primary filming site, his appreciation for fish fry, and what people can expect to see at this weekend's show.
Milwaukee Record: The show has seemed to have a really good reception, some awesome reviews, and—with everything else happening in the world lately—it's a rare, much-needed dash of positivity. 
Joe Pera: Oh, thanks. I'm glad you think so.
MR: What has it been like to see people getting something from your show and reading or hearing nice things?
JP: We spent a lot of time and energy on it and I put everything into it that I had, so it's nice to see that people like it. It would've been a little upsetting if they didn't. But like I said, we did everything that we could to make it a good show, so it feels nice [that it's appreciated].
MR: Another reason that I especially enjoyed it was that you filmed a lot of it right here in Milwaukee. It's been cool watching episodes and recognizing [Copper Kitchen] diner, and Leon's, and the church you were in, and a bunch of other local landmarks.
JP: Yeah, Copper Kitchen was great. I really liked shooting there and everywhere else we shot was very nice. It was very easy to work in the city and we really had a nice time being there the amount of time it took to shoot the show. We were there from mid-October through the end of December.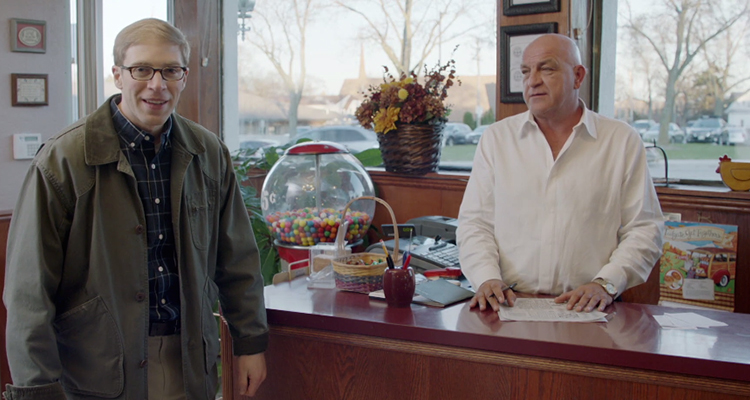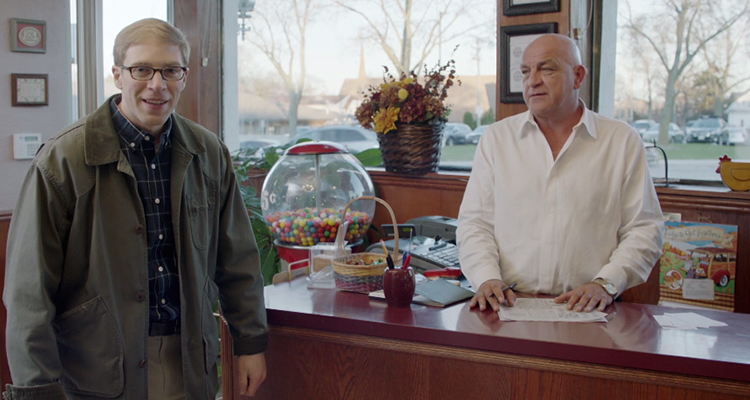 MR: So what did you do while you were here? I'm sure the show took up most of your time and you were on set a lot, but what were some other things you did while you were here?
JP: Honestly, it was mostly work while I was there, but I tried to get to as many fish frys as possible. I went to the Bucks game with [co-star] Gene [Kelly], which was a nice evening. I walked around. We stayed downtown, so whenever I needed to think, I'd walk up and down the river. It's just very pleasant there. I'd take a drive up along Lake Michigan. That was nice because I don't get to drive in New York, so if I needed to think, I'd take my rental car and just go drive and wander around. There were a lot of nice drives in the fall. It was a nice time to be there.
MR: I really enjoyed that you were able to make the largest Wisconsin city appear like it's the U.P. with the wintry scenes and locations you picked.
JP: We shot at a Brown Deer school. They were very nice to us. We shot in a bunch of neighborhoods and everyone was so nice. We got really lucky. I'm glad you think it captured the feel because a lot of Milwaukee doesn't feel like the U.P., but enough of it as a setting does, so we were able to make it work. It was nice because we were able to drive up to the U.P. when we needed, and we were also able to work with a lot of Milwaukee people on the crew and a lot of additional crew from Chicago. It was a nice location.
MR: I know it probably wasn't your call, but why did production ultimately decide to film in Milwaukee?

JP: Well, Connor O'Malley was a producer and Marty Schousboe directed. They're from Chicago and they know a lot of the improvisors from there. Basically, we needed a place where we could go to the U.P. when we needed and also have access to a lot of talent and infrastructure and television industry people, so Milwaukee was just the perfect fit. Chicago was so close, and the U.P. was just a drive away, too. There's a wide variety of settings in Milwaukee and it's a big enough city with enough film production going on that it made the choice easy.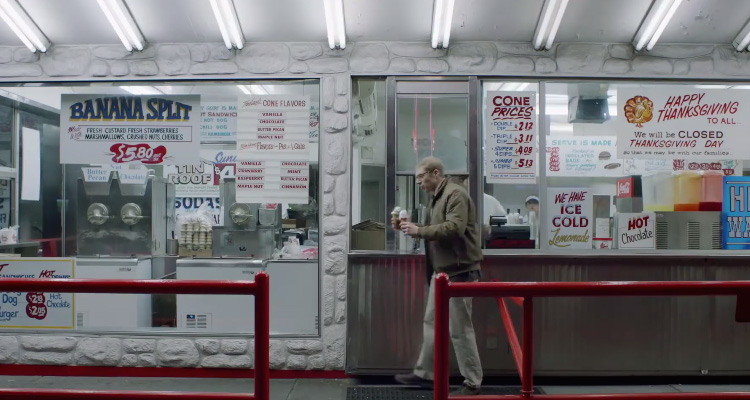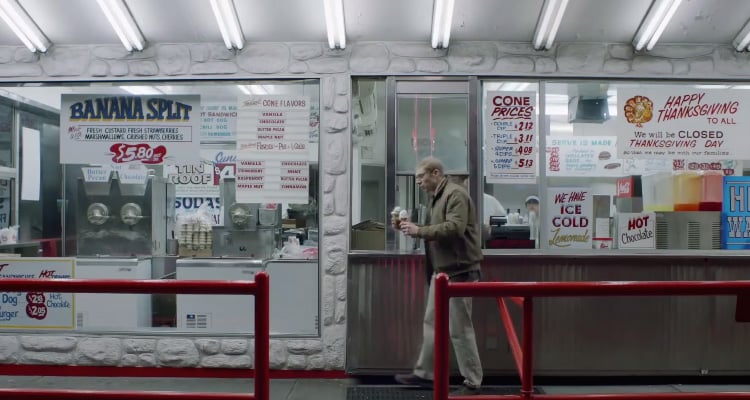 MR: I want to backtrack a little bit if that's okay. You'd mentioned you went to a lot of Friday fish frys. What were a few of your favorites?
JP: I think my favorite was Alioto's. I went there the most. There's a bunch that I haven't been to, but that was the favorite on that I had while I was there. I'm sorry to everybody else. Clifford's, the one place where we shot the wedding episode, they had a good fish fry, too.
Some of the people that came in from New York, they didn't know what a fish fry was. It was strange that even some of the people from Chicago weren't as aware. I grew up in Buffalo and that was always a thing on Fridays, so it was strange to have to explain to people what it was.
MR: Speaking of fish frys, I watched your Seth Meyers interview and you'd mentioned that you had to recast your Nana in the show because your actual Nana, unfortunately, passed away. You said you scouted Friday fish frys for a replacement, but did you ultimately find her at a fish fry?
JP: We ended up casting out of Chicago, but me and our producer Katie went to Alioto's and we just asked people, and tried not to interrupt their dinner, but we asked them if they would be interested. We talked to a lot of nice people. It was a nice way to meet a lot of people. Some of them looked like they could potentially be my grandmother and we would as them if they would potentially be interested. I wish we could've used more people that we met.
I like working with non-actors a lot—that's what my grandmother was—and I think real people have interesting things to say. The way that they perform is not as overthought as actors sometimes, so I really like working with people that I know and I thought [looking at fish frys] would be a good way to do that. Unfortunately, we had to get through production so fast that we weren't really able to do it that way. But it was worth a shot and it was fun to meet a lot of people.
MR: I know that you'll be back for a night in August for "The Blueberry Tour." Can you talk about the background of the show a bit? I know there's some regulars in the series that are also doing stand-up. What should we expect to see?

JP: Well, everybody wrote on [Joe Pera Talks With You] and was in it, but it's me, Jo Firestone, Connor O'Malley—who plays Mike Melsky—and Dan Licata—who plays the radio DJ and also wrote a bunch of the episodes. We had some free time and we wanted to do some stand-up. Luckily, we're able to go to Milwaukee. I'm excited to come back. I want to stop by the Marriott Residence Inn and say hi to Sharita and hopefully catch up with some of the people who worked on the show, too.
I've been to Milwaukee in the summer a long time ago, but we were there in the fall last year, so it'll just be nice to see Milwaukee in the summer because everybody kept telling us about the street festivals and how nice the lake is. All we experienced was a pretty cold fall. It'll be nice to get to perform there and hang out for a day when it's actually nice out.
I think it's going to be a pretty enjoyable show, and also, me and Dan Licata built a computer that can beat the stock market. We're going to bring it with us on tour with us and share stock tips with the audiences.
MR: So it's an investment in people's future if they go.
JP: Exactly.
MR: I know the fate of another season is up in the air and you're not sure if the show will get renewed, but if you get picked up, do you think you'll return to Milwaukee to do some shooting?
JP: I think so. I hope so. I think it was the best few months of my life. It was stressful, but yeah, I had a really great time there. I really hope to.