This week's trio of preliminary rounds in the fourth annual Caste Of Killers Battle Royale saw close to 30 comedians taking the stage at three combined venues in as many nights to pit their funniest five minutes against their comedic counterparts. Following an onslaught of impersonations, a deluge of dick jokes, a pun-nominal amount of wordplay, and no shortage of other laughs coaxed out by any means necessary, only a dozen comedians (four from each preliminary round) remain eligible for the grand prize of $200 and the title of "Milwaukee's Funniest Comic," which will be decided next Friday (November 21) at Karma Bar & Grill.
Tuesday night, a modest showing that was mostly made up of other comics not competing crammed into the cozy confines of Frank's Power Plant to witness the Battle's first blows. A duo of locals with just over a year of stage time performed well beyond their (two combined) years. Matt Werner—who was moved to Tuesday's lineup from Thursday's last minute—was at his best, as was Liz Ziner, who killed with a set focused on brunch, online quizzes, and what she and Barbie's Jeep have in common (they're both "rugged and are more fun with their top off"). While Nick Hart and Geoffrey Asmus—both of whom came from Madison to partake—were questionable competitors based on their geography, each earned their keep with absolute standout sets.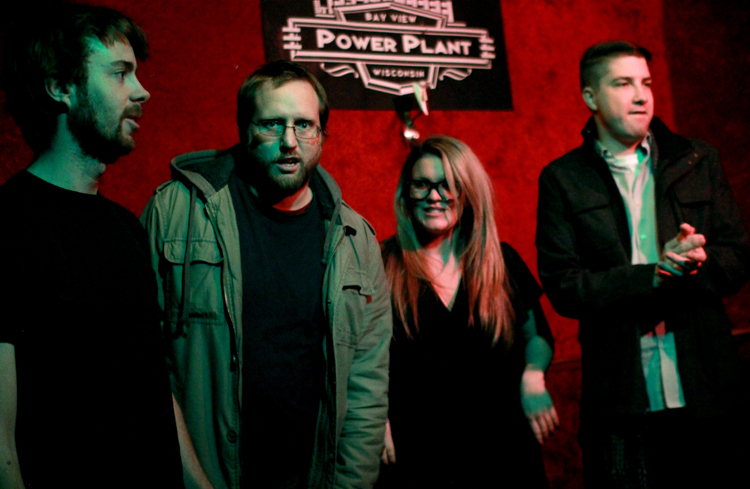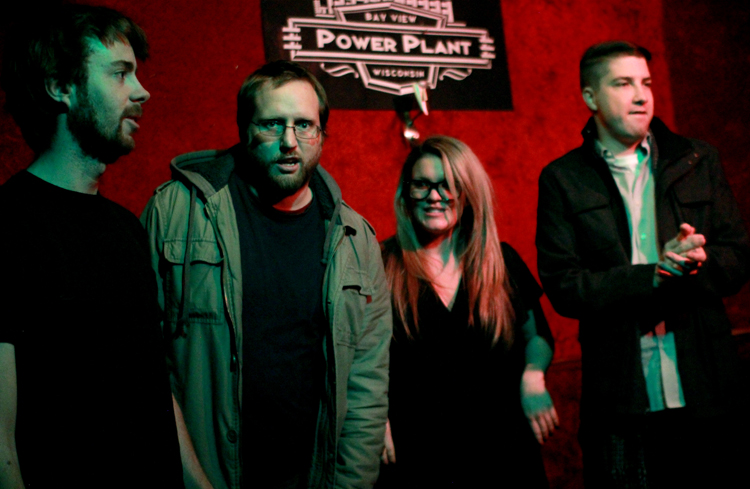 On paper, Wednesday was probably the most stacked night of the tourney. Christopher Schmidt continued his hot streak after winning the Circle-A Halloween Comedy Show with five minutes that COK co-founder Jason Hillman succinctly described as "so fucking good." Mr. JJ surely used momentum gained on the road during the recent Hotdogs And Hamburgers tour to push him to the finals. Sammy Arechar, (favored by some to win it all) didn't disappoint. Andrew Shaw overcame the likes of Josh Ballew, Patrick Tomlinson, Lisan Wood, Gary Zajackowski, and more to round out a fearsome foursome selected from the competition's strongest round.


The final eight competitors converged at Club Garibaldi Thursday night knowing only half of them would move on. Ramie Makhlouf started the show off strong with a memorable and ballsy set ranging from bits about parody porn and how he somehow resembles both Boston Marathon bombers at the same time. Allison Dunne polished pieces that crushed during her Nick Thune opening set (and elsewhere), and garnished it with some solid new material as well. Outlier Toler Wolfe (also from Madison) and reigning champion Ryan Lowe traded absurdist punches (and puns) in consecutive sets, and both emerged as easy picks to advance.
The 12 remaining comics will meet in the finals at Karma next Friday at 8:30 p.m. This time, each comedian is required to perform seven minutes of material instead of five. The top three comics from that pool (as voted by those in attendance) will immediately perform 10 additional minutes of material that will be judged by former Packers great LeRoy Butler, Milwaukee's premier pre-recorded music and Cudahy nightlife writer, and a mystery judge TBA.