Holy shit! As creators of Local Coverage, we might be a little biased, but the second annual benefit show wherein 10 local acts covered each other will probably go down as our single favorite concert of 2016. At the height of the show, more than 500 people congregated at Turner Hall for a once-in-a-lifetime chance to hear a wide variety of talented Milwaukee musicians like they never have before.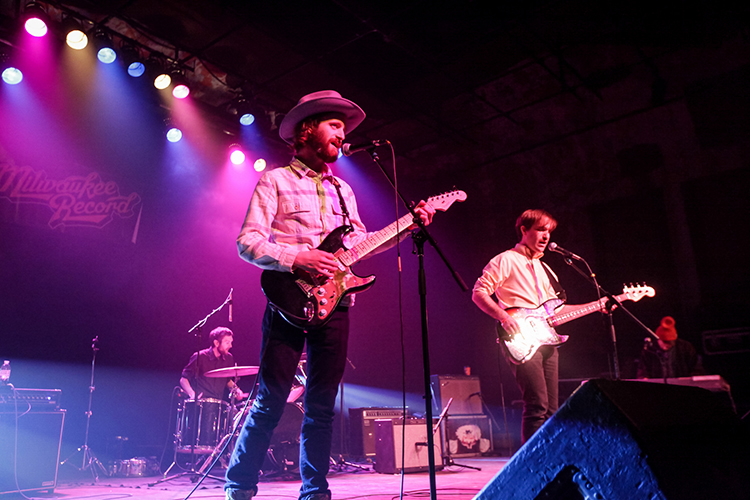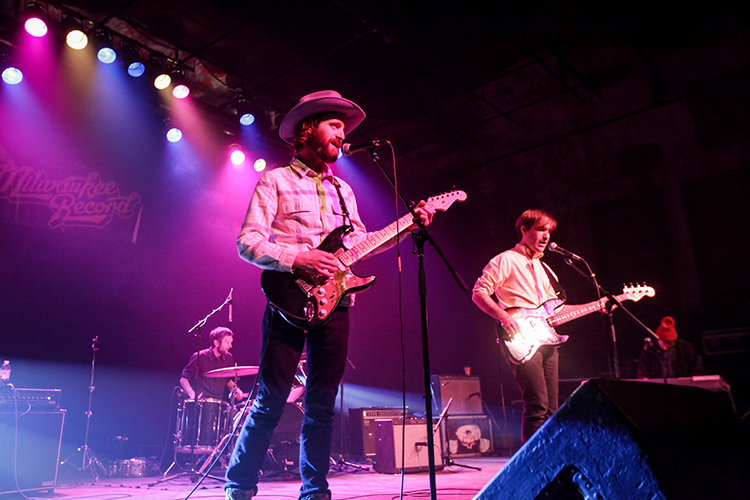 Fox Face started the show strong with sped-up and brash versions of Twin Brother songs, including "Fire, Fire, Fire" and more. Whiskeybelles followed with country-fried and fiddle-infused Fox Face covers before Sat. Nite Duets honored the Belles with an earnest country set (down to Stephen Strupp wearing boots and a cowboy hat). Twin Brother's Sean Raasch masterfully replicated a Klassik rap verse in a set the singer billed as "Klassik Rock," before Maritime (joined by an auto-tuned Mark Waldoch) added incredible depth to "All Night Long" and other Sat. Nite Duets songs. Soul Low repeatedly insisted they were Tigernite, and played a true-to-form set that made the claim somewhat believable before the real Tigernite won over the entire ballroom with an unbelievable rendition of four GGOOLLDD songs that came complete with golden costumes, background dancers, and so much energy. Klassik—with the help of Sista Strings, Johanna Rose, and Will Rose—slowed things down with smoothed out versions of Decibully favorites. GGOOLLDD applied a dance club sheen to "It's Casual" and other Maritime material before giving way to Decibully, who brought the show in for a perfect landing with astounding takes on Soul Low's "Tammy," "Wake Up Pains," and "Always Watchin' Out" before bringing the unforgettable night to a close.
The ballroom was brimming with an overwhelming sense of positivity and generosity, as more than 50 musicians donated their time and talent to reinterpret songs that weren't their own. Hundreds of people braved the cold to buy tickets so they could witness the strange experiment in action. Local businesses came together to give away great raffle prizes to bring in even more funds, and two worthy Milwaukee charities walked away with some well-deserved money. Now that the dust has settled and venue fees have been paid, we're happy to say that Local Coverage 2016 earned a profit of $3,422.32. When split evenly between Girls Rock Milwaukee and Guest House Of Milwaukee, each beneficiary will take home $1,711.16.
Being a pretty significant leap from the benefit's Club Garibaldi origin last year, we're happy with the turnout and amount raised in the still-young concept's second try. Still, we can do better. We will do better when Local Coverage returns in 2017.
Thank you to all the musicians, businesses, media outlets, and attendees who helped make Local Coverage 2016 great. We'll see you next year. (All photos by Joe Kirschling. Click here for full album.)